Charlotte's Web Review: Hemp-Infused Balm Stick with CBD
Aug 7, 2020 | SOC
CHARLOTTE'S WEB BALM STICK
Product Review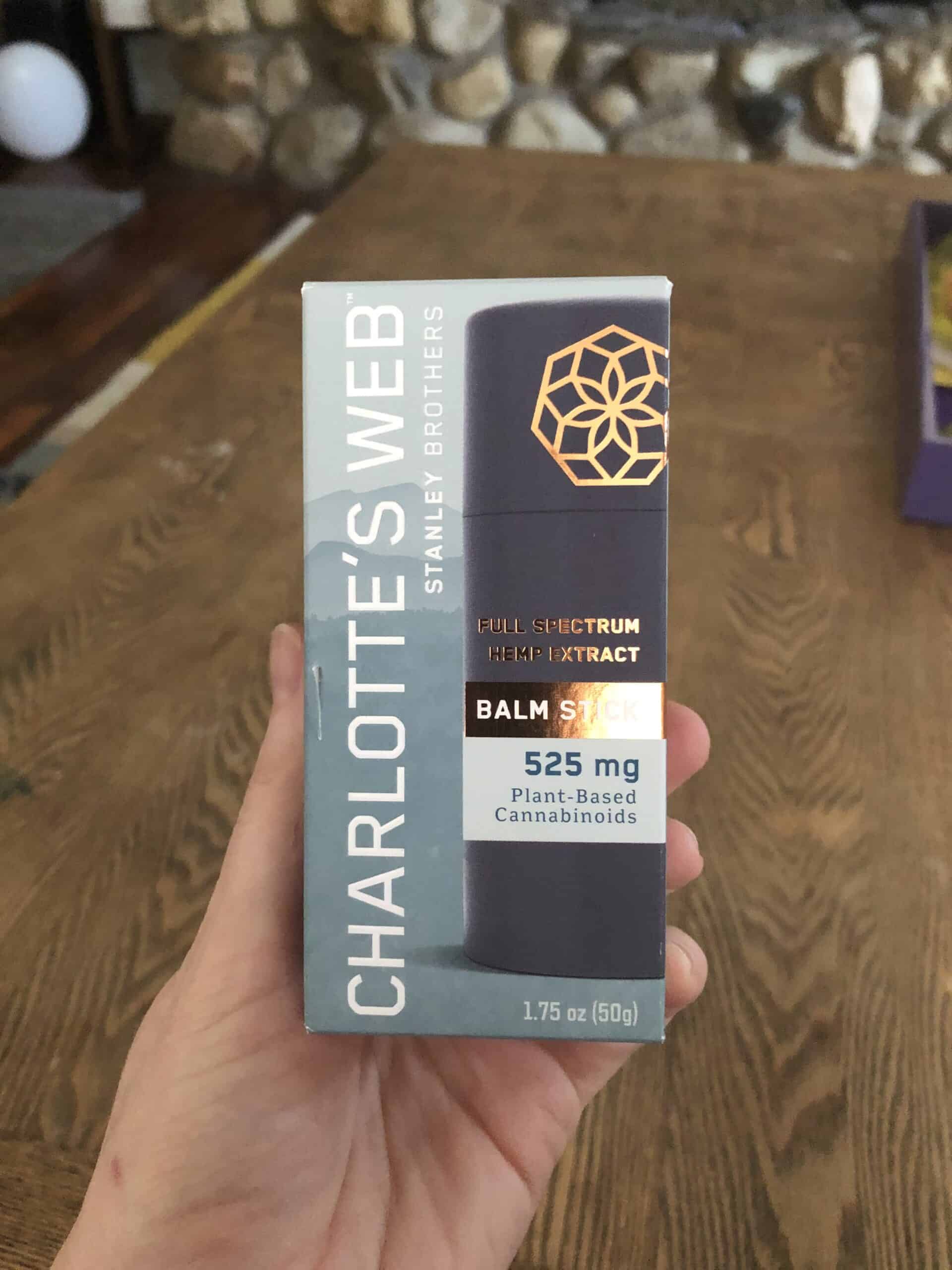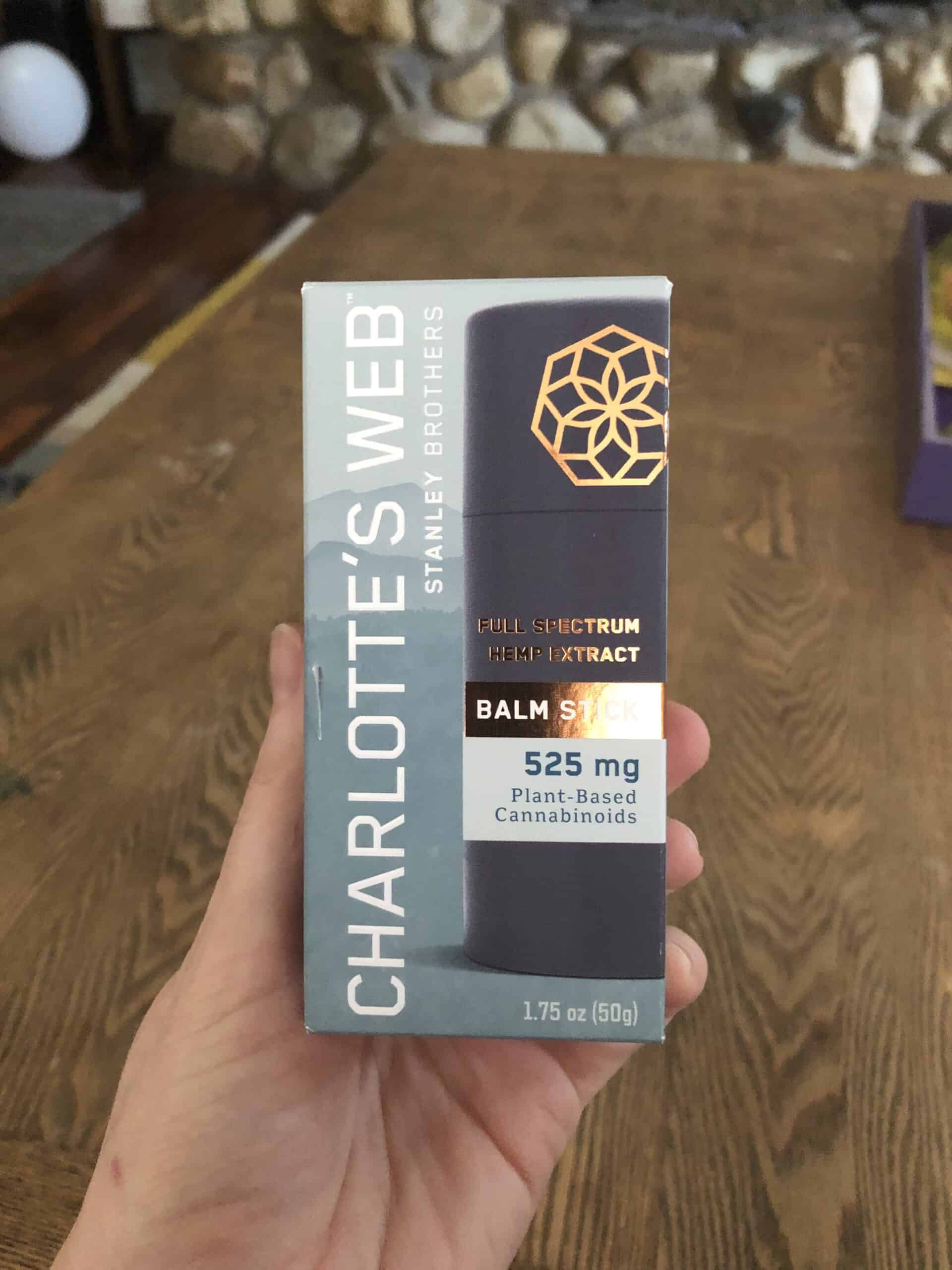 Brand Overview: CHARLOTTE'S WEB
Charlotte's Web has created a line of CBD products as part of its mission to make people feel better. They pride themselves on constantly striving to make safe and high-quality products. The company is also one of the leaders in plant genetics, so you can rest assured your CBD is formulated with your health in mind. The website offers all the information you'll need about how to use CBD, and they even offer a handy quiz to find the perfect product for you.
How cool is that? The company was named after a girl named Charlotte Figi, who used CBD. Sadly, she passed away recently. What a beautiful way to honor her.
Products: Oils, Capsules, Gummies, Isolates, Topicals, CBD for Dogs, Bundles, and Bulk.
Price Range ($-$$$$): $$$
---
About CHARLOTTE'S WEB BALM STICK
This easy-to-use balm stick is perfect when you've had a tough workout and your muscle need some love. This natural balm is made with 525 mg of plant-based cannabinoids (CBD), menthol, peppermint oil, turmeric oil, ginger oil and so much more. Charlotte's Web Balm Stick is free of 8 major allergens and they don't test on animals. With the exception of beeswax, this product is vegan and is made without parabens or PEGs, synthetic fragrances, artificial dyes or colors, sulfates, GMO's, sodium acrylates copolymer, carbomer, shark-derived squalene, and betaine. You can apply this balm as needed.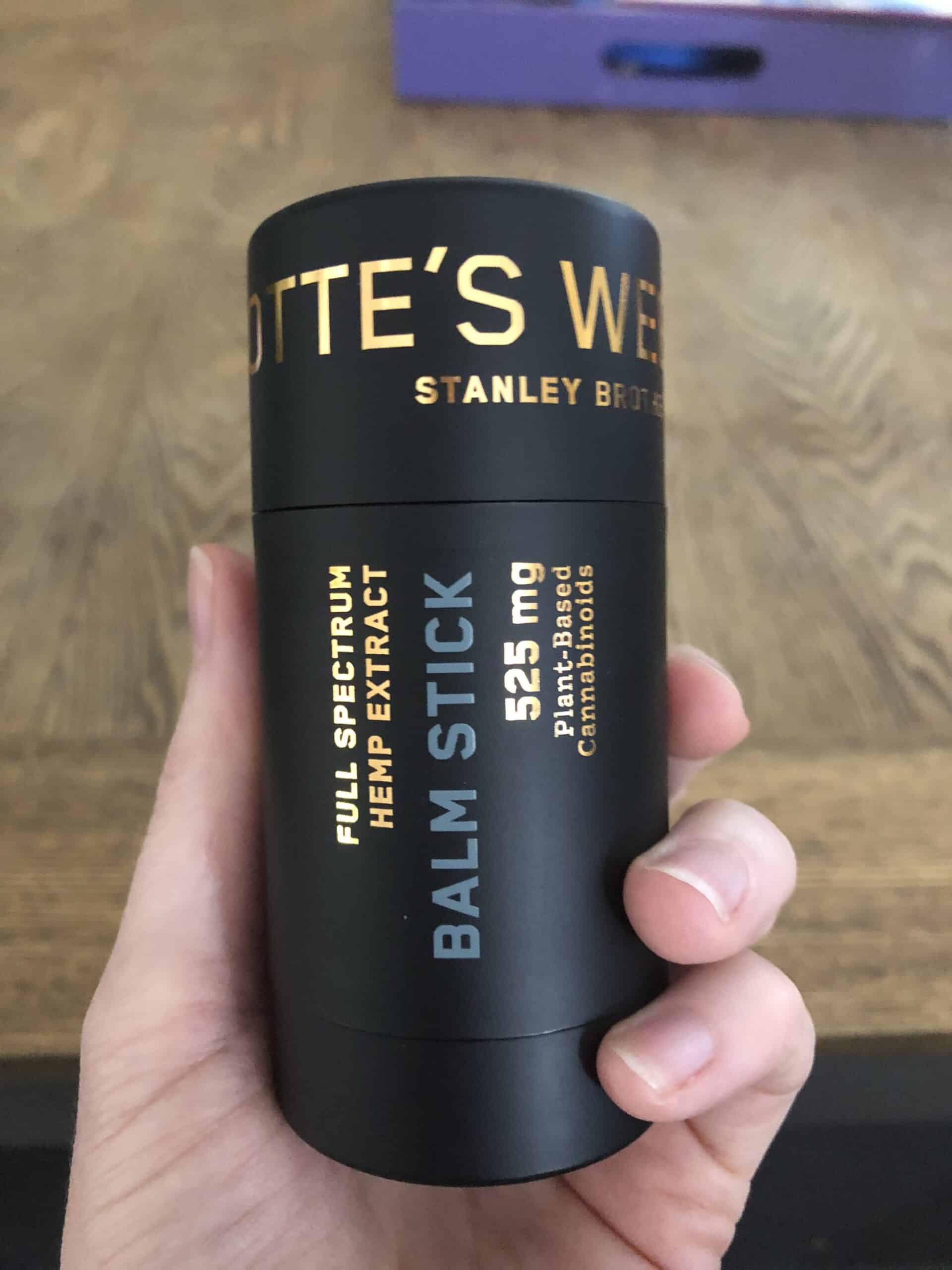 ---
CHARLOTTE'S WEB BALM STICK Specifications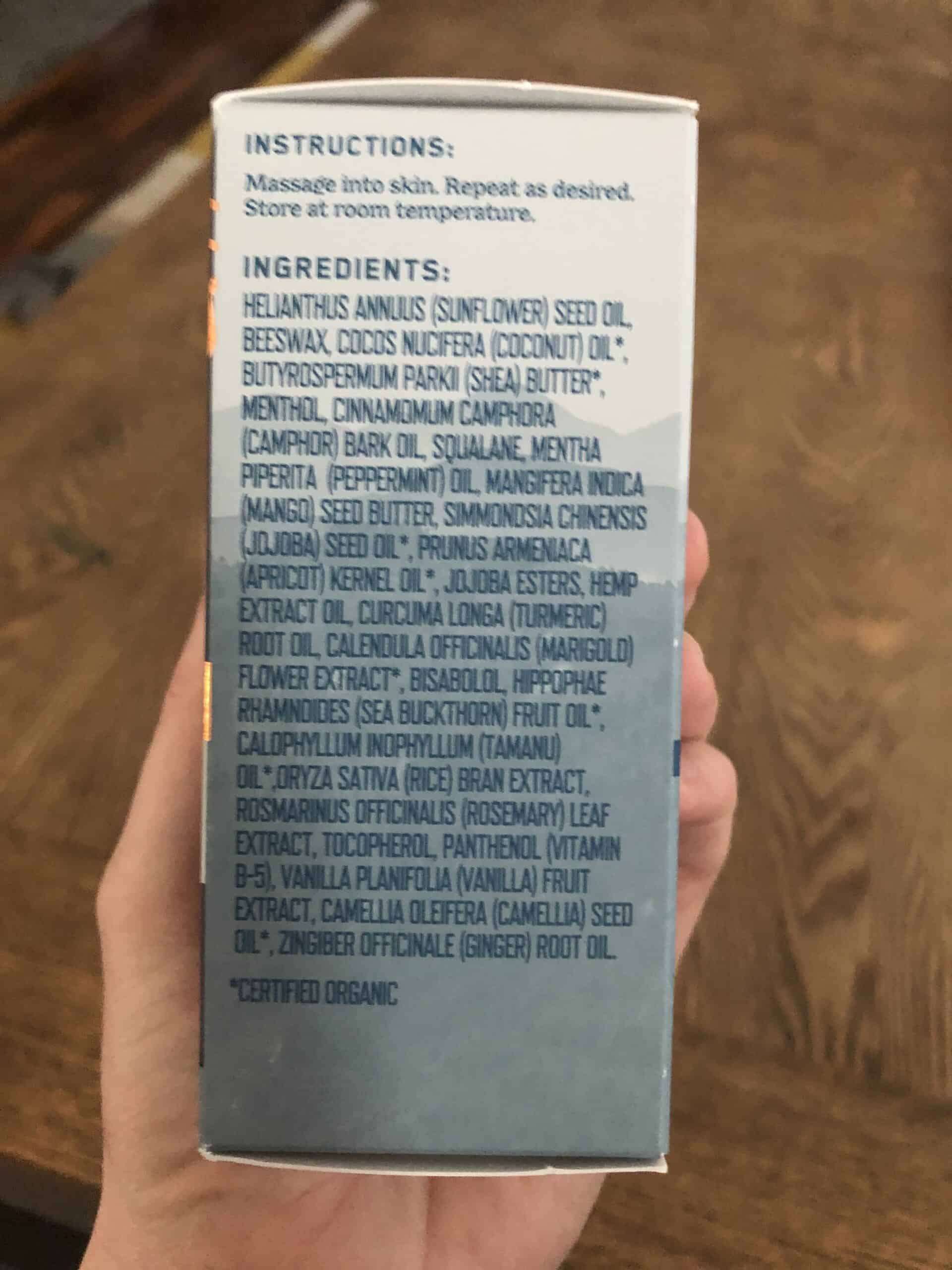 525 mg CBD (Full Spectrum Hemp Extract)
1.75 oz (50 g)
Certified Organic
Ingredients: Sunflower Seed Oil, Beeswax, Coconut Oil, Shea Butter, Menthol, Camphor Oil, Squalane, Peppermint Oil, Mango Seed Butter, Jojoba Seed Oil, Apricot Kernal Oil, Jojoba Esters, Hemp Extract Oil, Turmeric Root Oil, Marigold Flower Extract, Bisabolol, Sea Buckthorn Fruit Oil, Tamanu Oil, Rice Bran Extract, Rosemary Leaf Extract, Tocopherol, Vitamin B-5, Vanilla Fruit Extract, Camellia Seed Oil, Ginger Root Oil.

---
How We Tested the CHARLOTTE'S WEB BALM STICK
I'm a student and tested out Charlotte's Web Balm Stick first thing in the morning, in the afternoon, and before bed.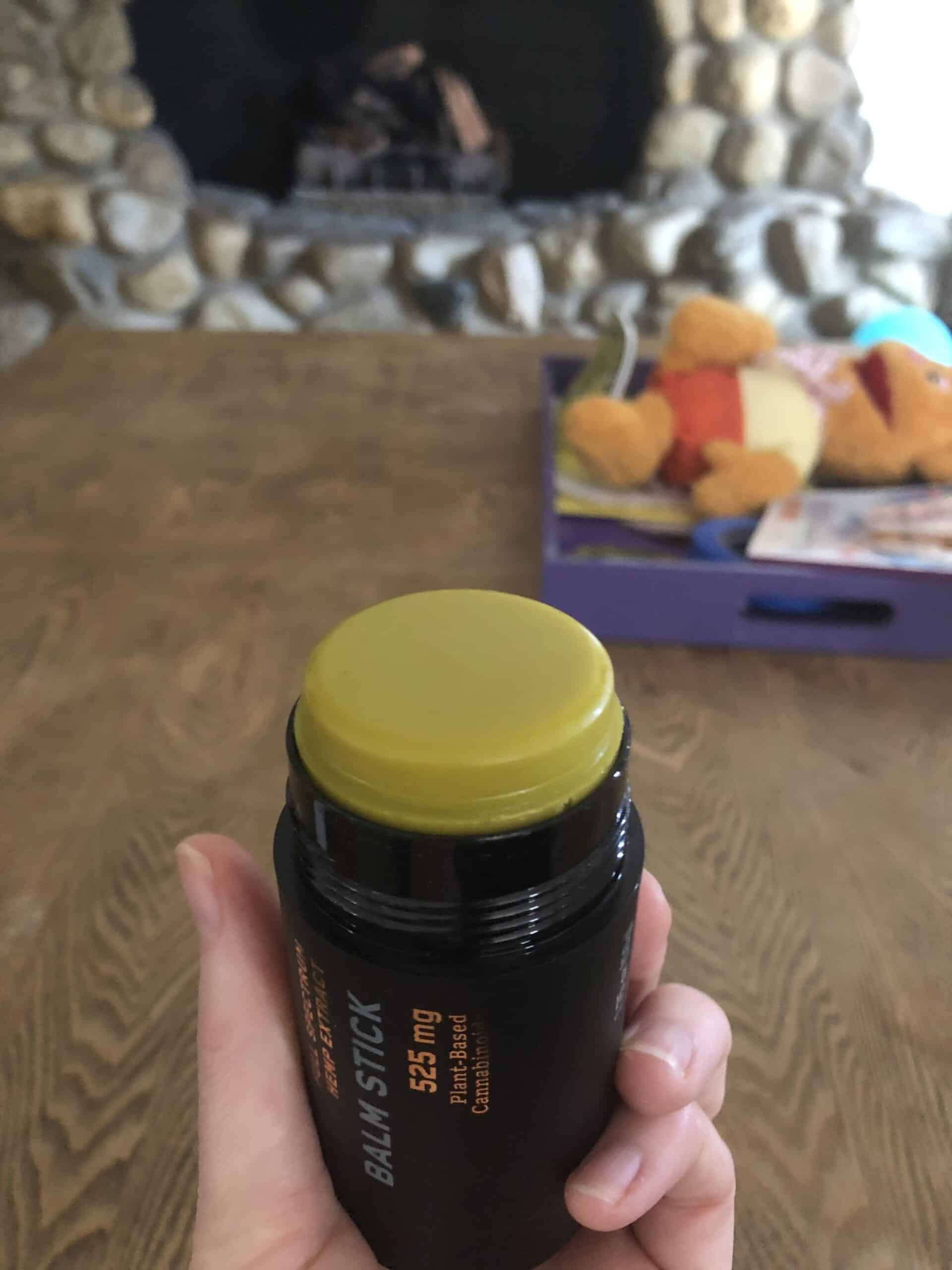 ---
How the CHARLOTTE'S WEB BALM STICK Worked for Me
After massaging the balm into my muscles, I felt the effects instantly. The CBD, menthol, peppermint, and other ingredients work together to calm and distract. I was able to work for a couple of hours before I noticed discomfort in my back and hands. Usually, I have to get up and take a break every thirty to sixty minutes, but with Charlotte's Web Balm Stick I was able to get more work done. This balm has a relaxing, herbal scent that helped me feel relaxed. The balm is a little sticky so you have to blend it in with your fingers, but it worked so well I don't mind have to wipe off my hands before getting back to work on the computer. Not that looks are important, but it's seriously the coolest looking CBD product I've seen with its shimmering gold label. Effective and stylish!
---
Useful and Unique Things to Know About CHARLOTTE'S WEB BALM STICK
This balm stick has a ton of amazing ingredients, some of which I had never seen before in a CBD topical. Sunflower seed oil is rich in vitamin E and hydrates your skin. Camellia seed oil is also beneficial for the skin and is even known to fight wrinkles and the effects of aging. With so many great ingredients for the skin, I'm going to try this stuff on other parts of my body.
---
CHARLOTTE'S WEB BALM STICK Ratings
In the next sections gradings from 0-100 on our review, these grades add up to give the product's overall score.
PRESENTATION • 100
Prettiest packaging I've ever seen.
RELIABILITY • 100
Soothes and is good for your skin.
QUALITY • 100
Great ingredients.
FLAVOR / SMELL / or EASE OF USE • 85
Smells like peppermint.
VALUE • 90
Slightly expensive.
---
How CHARLOTTE'S WEB BALM STICK Stacks Up Against the Competition
Charlotte's Web Balm Stick stands apart from the competition because it contains a plethora of ingredients that are great for your skin. For the amount of product you get, it's a little pricey. That said, if money isn't an issue for you, it's a product of the highest quality and my body is very happy to have tried it. At the bottom of this review see any live coupons. And seriously, if there's an award for most attractive CBD product, this one gets it.
---
Saving Money with Our Verified CHARLOTTE'S WEB Coupons
Save money by using our verified CBD Topicals here at Save On Cannabis the World's largest online cannabis coupon code directory.
---
Disclosure: I received these products gratis so that I could try them and then share my honest opinion with the SOC community. I am employed by Save on Cannabis to write honest reviews and provided a flat rate payment for the writing of the review. SOC may receive recurring affiliate payments for purchases made based on this content.
In our TryTheCBD review of their 1500mg bottle of 25mg capsules we see how they work for social anxiety. Our expert puts them to the test.
In this CBDistillery review we got our ached body to test the CBD Relief Stick and see if it soothed & is competitive to other CBD products.
In this Joy Organics review of their CBD Tincture our reviewer has regular trouble sleeping from pain, see if she got more rest.