CBDistillery Review: Full Spectrum Softgels 30 mg (60 Count)
Feb 2, 2020 | Romy
CBDistillery - Full Spectrum Softgels 30 mg (60 Count)
Pros
Inexpensive
Relieves pain
Non-Addictive
Full-Spectrum
Easy to use
CBDISTILLERY FULL-SPECTRUM CBD SOFTGELS
Product Review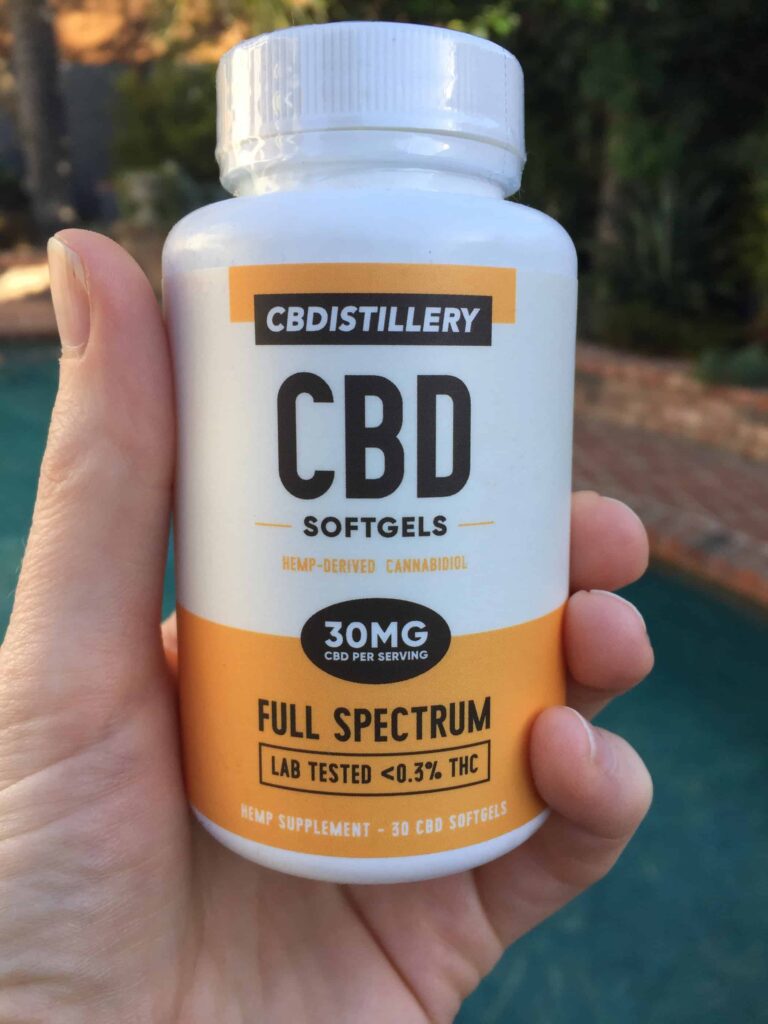 Brand Overview: CBDISTILLERY
CBDistillery has created an effective and affordable line of CBD products to help ease anxiety, stress, and pain. The company's mission is to bring you superior quality at a lower price, making it easier for the everyday person to get CBD-infused tinctures, salves, edibles, isolates, and topicals. The CBDistillery Team is proud to have brought to the Twittersphere the #CBDMOVEMENT™, which aims to educate people about non-addictive and all-natural ways to feel better. Every product is clearly labeled and third-party tested for quality, following guidelines set forth by the FDA. Certified by the U.S. Hemp Authority, you can rest assured that every product you buy from CBDistillery is the real deal. Check out their website for recipes using CBD, like their mouth-watering Buffalo Chicken Dip. The website also contains articles about the benefits of CBD when playing sports or doing yoga.
Products: Oils, Isolates, Gummies, Capsules, Topicals, Vape Liquids, Pets, THC-Free CBD.
Price Range ($-$$$$): $
---
About CBDISTILLERY FULL-SPECTRUM CBD SOFTGELS
One of the easiest ways to take CBD is via a capsule. Just pop it in your mouth and swallow with your beverage of choice. CBD capsules are the most foolproof method of dosing. Unless you accidentally take two instead of one, there's no way to take the wrong amount. CBDistillery's softgels each contain 30 mg of full-spectrum CBD and come in bottles of 30 or 60. Easy to transport and virtually calorie-free, CBDistillery Full-Spectrum CBD Softgels are an affordable and simple way to medicate naturally. Since these are full-spectrum, they contain a minute amount of THC, along with the other great compounds from the cannabis plant, but not enough to be psychoactive. Since 30 mg is a strong dose, it's recommended that those new to CBD start with 5 – 10 mg and then work your way up.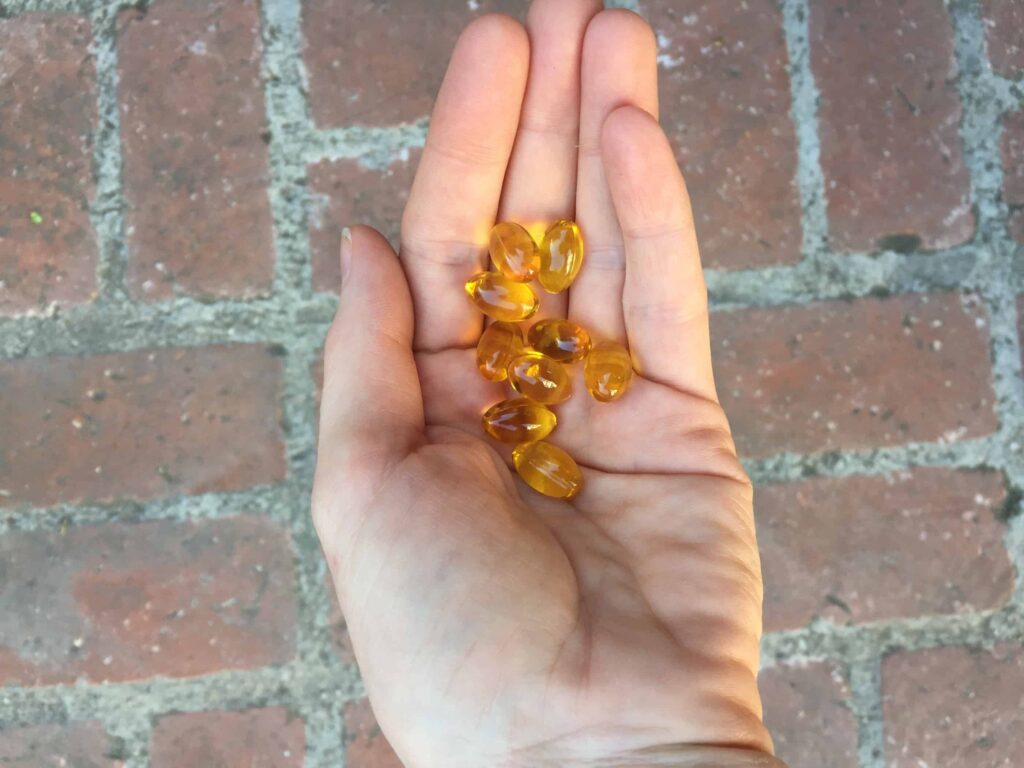 ---
CBDISTILLERY FULL-SPECTRUM CBD SOFTGELS Specifications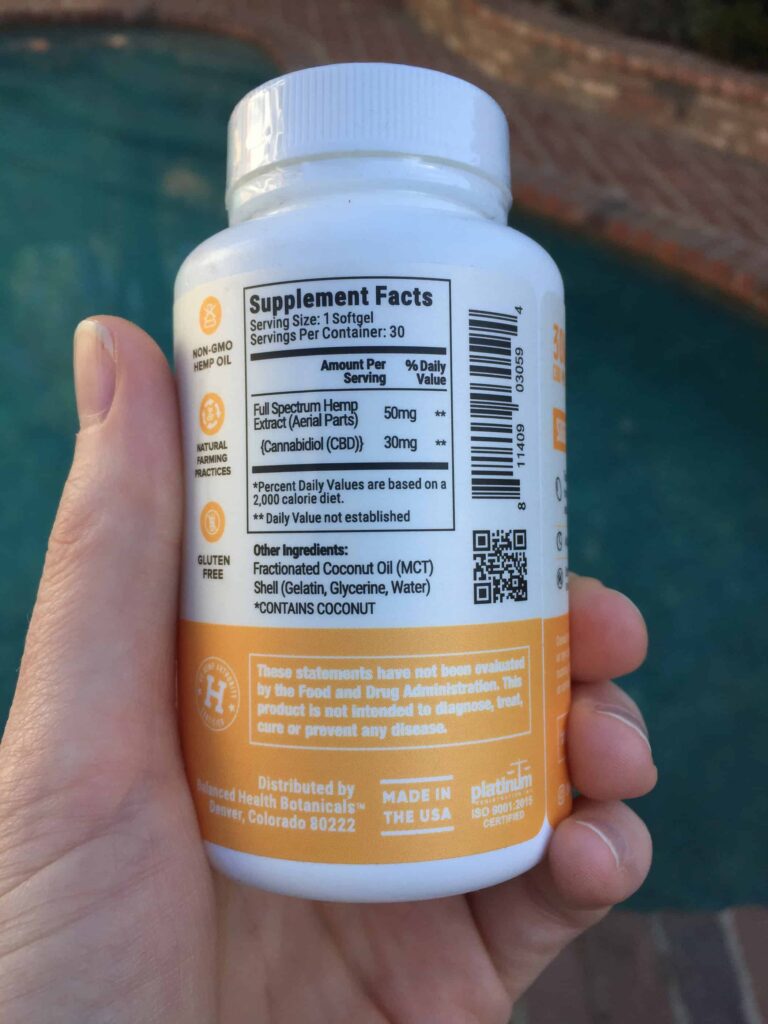 30 softgels per bottle
900 mg of CBD per bottle
Ingredients: Fractionated Coconut Oil (MCT – Medium Chain Triglyceride), Full Spectrum Hemp Extract (Aerial Parts), Sunflower Lecithin, Gelatin (Gelatin Capsules)
30 mg of CBD per softgel
Less than .3 % THC
---
How We Tested the CBDISTILLERY FULL-SPECTRUM CBD SOFTGELS

Due to sacroiliac dysfunction and severe chronic pain from untreated childhood scoliosis, there is little work I am fit for. I've been working from home for over a year, and am going back to school to get a language degree with the hope I'll find more of a career utilizing my foreign language skills, but also one wherein I have autonomy over my body. I need to decide when I sit, stand, and lie on my side riddled in pain. I can't have a boss needing me at a desk all day because, well, I just can't sit that long. I knew going back to school would be challenging because of the whole needing to sit at a desk thing, so I've been relying on CBD, along with prescribed gabapentin to get me through. As a test to see if I could even physically do it, I decided to start with one class this semester. It's been difficult, to say the least. I struggle to get sit for even an hour. I'm at the point where I'll have to let my teacher know that the reason I'm standing in the back of class isn't personal, I just can't sit. A couple of days ago was the first test I've taken since 2002 (when I first went to college) so I was nervous. I needed to concentrate on French, not pain. I popped two of these softgels into my mouth an hour before class for a total of 60 mg of CBD.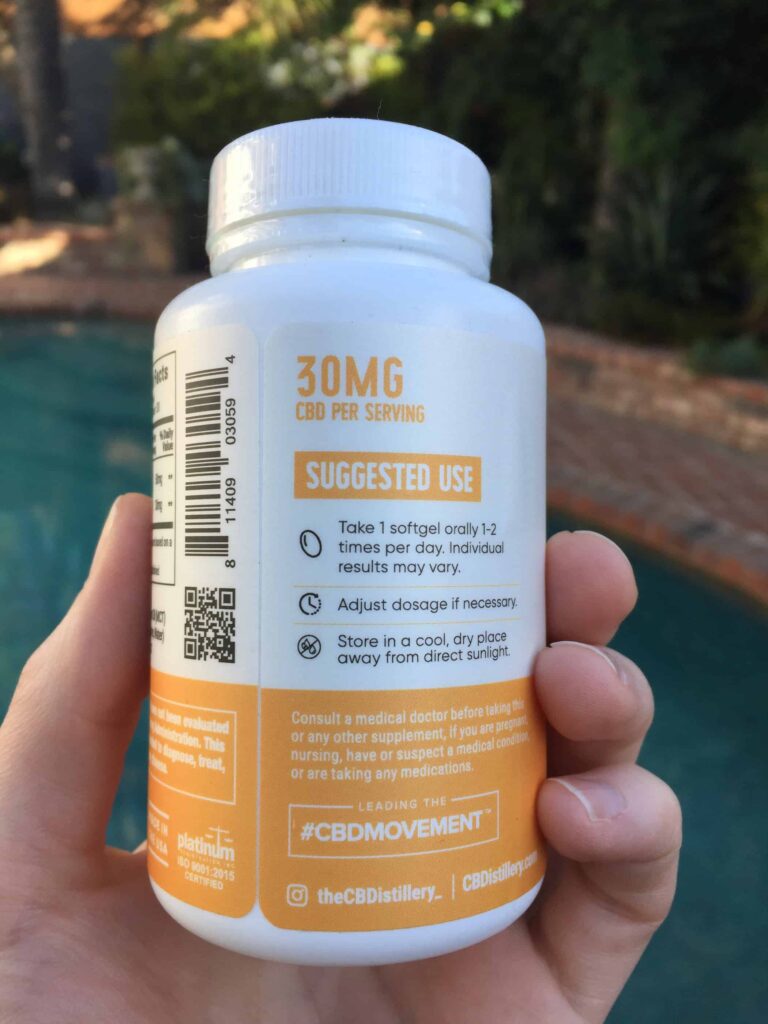 ---
How the CBDISTILLERY FULL-SPECTRUM CBD SOFTGELS Worked for Me

I started to feel the effects of the CBD as I was walking to school. It began with a creeping, warming sensation throughout my mind and body. Soon, I felt focused and calm. It didn't take the pain away, but it helped me be more Zen about it, taking the edge off just enough for me to function better and focus on the test in front of me. CBD is a great way to relieve pain, and when used in combination with other medications, topicals, and some good old-fashioned mindfulness, pain management is possible. I will be bringing these softgels with me as I continue my education. I know that I'm going to need them.
---
Useful and Unique Things to Know About CBDISTILLERY FULL-SPECTRUM CBD SOFTGELS
One of the ingredients in these softgels is full-spectrum hemp extract made from aerial parts. The aerial parts of the plant are everything that is exposed to air. CBD and other beneficial cannabinoids are found there. When you see a product that says it's full-spectrum, it probably means it's using aerial plant parts and contains a plethora of healthy and natural ingredients for pain relief and anxiety. Skincare products containing CBD, however, can use CBD retrieved from hemp seeds as they have a different molecular compound.
---
CBDISTILLERY FULL-SPECTRUM CBD SOFTGELS Ratings
In the next sections gradings from 0-100 on our review, these grades add up to give the product's overall score.
PRESENTATION • 100
All the information you'll need is on the bottle.

RELIABILITY • 100
Effective.
QUALITY • 100
All-natural ingredients.
FLAVOR / SMELL / or EASE OF USE • 100
Easy to use.
VALUE • 100
Great deal!
---
Saving Money With our Verified CBDistillery Coupons
Save money on all Cbd Capsules here at Save On Cannabis the World's largest online cannabis coupon code directory.
---
Disclosure: I received these products gratis so that I could try them and then share my honest opinion with the SOC community. I am employed by Save on Cannabis to write honest reviews and provided a flat rate payment for the writing of the review. SOC may receive recurring affiliate payments for purchases made based on this content.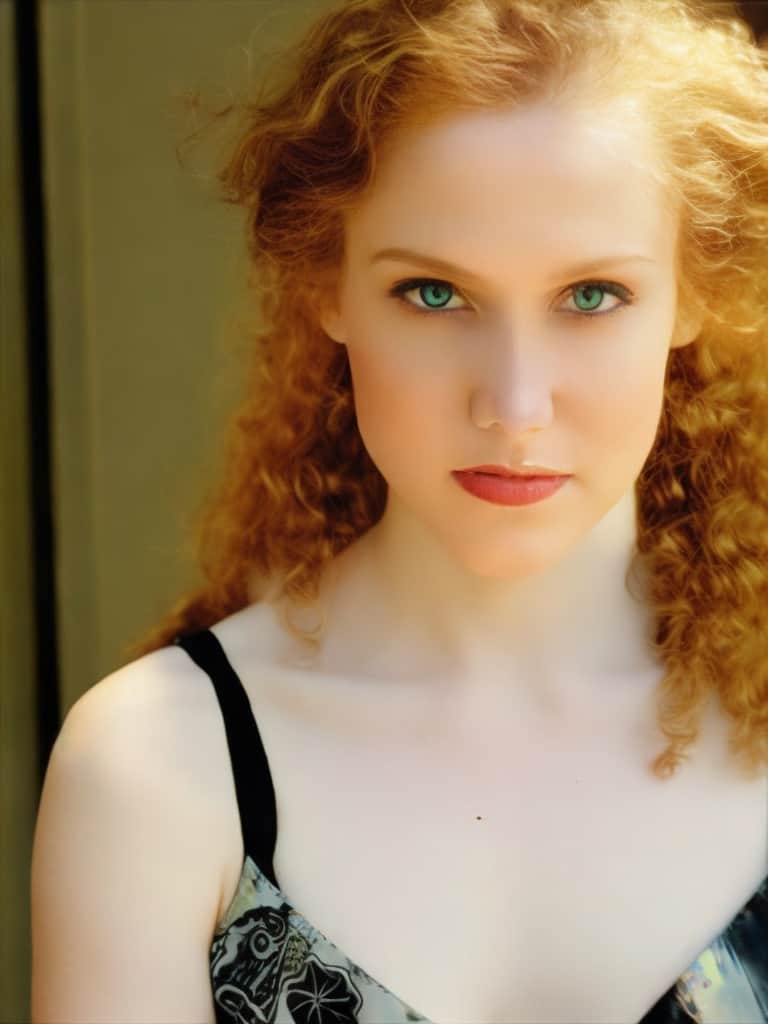 A medicinal cannabis user, utilizing the power of the plant to ease the pains and stresses from long standing conditions that other over the counter or prescriptions could not fix or weren't a natural option like cannabis.  Also, has a background in working directly in the cannabis industry in California within various dispensaries.
Our reviewer tests flowers and vape oil from BC Bud Supply read their detailed breakdown of the products received & overall quality of service.
In this Social CBD review of the Zooey CBD Body Butter see if it fixes dry hands and helps pain. Also get Social CBD coupons.
Read our hands-on review of the Vapen CBD Inhaler - Afternoon (Bubblegum). See how it worked for our reviewer and if you should buy.