CBD Review: CBDistillery – CBD Pet Tincture 150mg
Jan 31, 2020 | Romy
CBDistillery- CBD Pet Tincture 150mg
Pros
Eases symptoms of separation anxiety
Helps with pet digestion
Inexpensive
High-quality and natural ingredients
CBDISTILLERY CBD PET TINCTURE
Product Review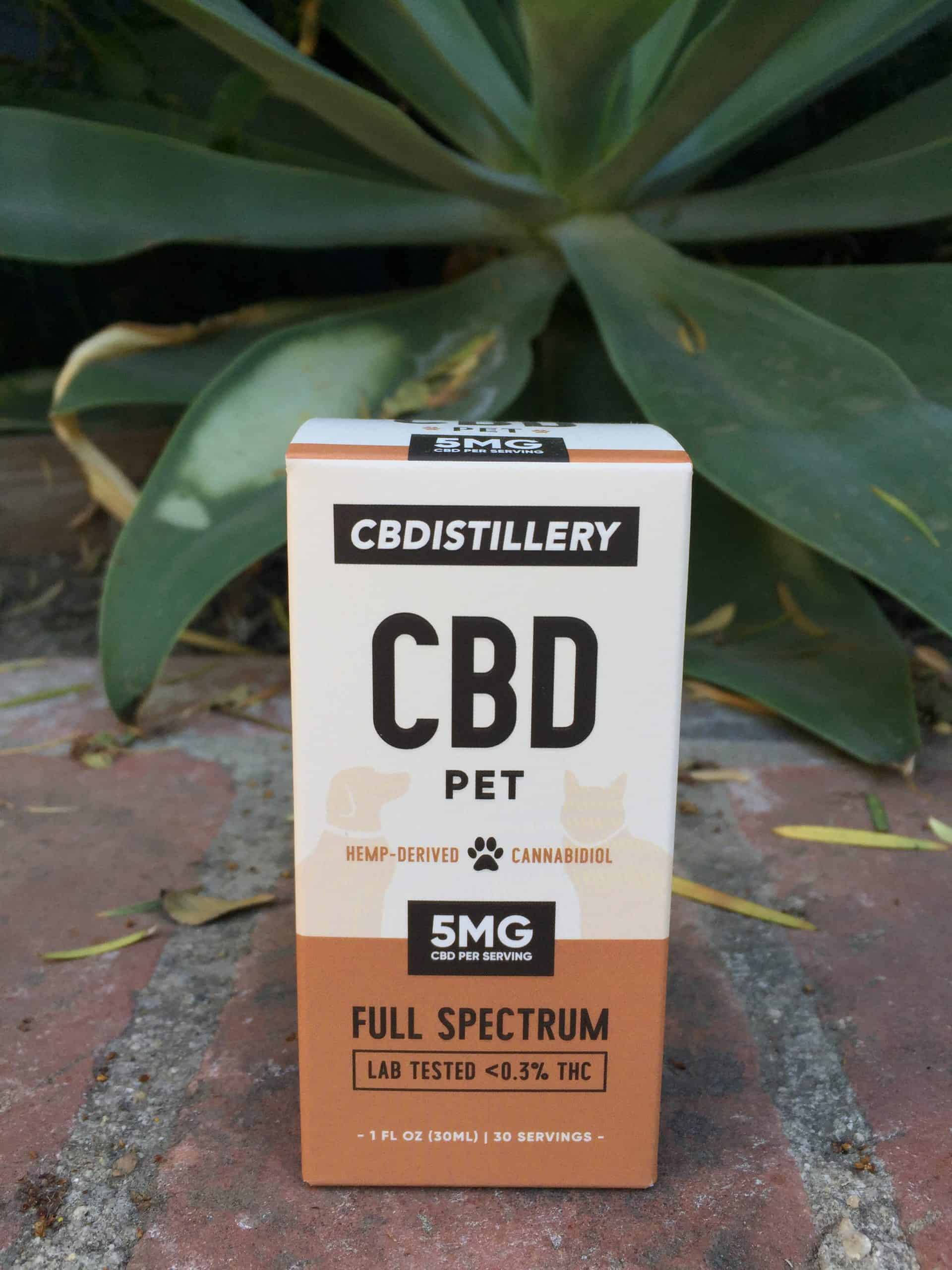 Brand Overview: CBDISTILLERY

CBDistillery has created an effective and affordable line of CBD products to help ease anxiety, stress, and pain. The company's mission is to bring you superior quality at a lower price, making it easier for the everyday person to get CBD-infused tinctures, salves, edibles, isolates, and topicals. The CBDistillery Team is proud to have brought to the Twittersphere the #CBDMOVEMENT™, which aims to educate people about non-addictive and all-natural ways to feel better. Every product is clearly labeled and third-party tested for quality, following guidelines set forth by the FDA. Certified by the U.S. Hemp Authority, you can rest assured that every product you buy from CBDistillery is the real deal. Check out their website for recipes using CBD, like their mouth-watering Buffalo Chicken Dip. The website also contains articles about the benefits of CBD when playing sports or doing yoga.
Products: Oils, Isolates, Gummies, Capsules, Topicals, Vape Liquids, Pets, THC-Free CBD.
Price Range ($-$$$$): $
---
About CBDISTILLERY CBD PET TINCTURE

Pets and humans have a lot in common. We both feel anxiety. We both feel pain. We both miss our loved ones. And we can both act out when we're upset. Pets and humans can also both take CBD to help with all the aforementioned ailments. CBDistillery's pet tincture contains 150 mg of CBD and combined with cold-pressed hemp seed oil to increase absorption and aid in your animal friend's digestion. This tincture contains 5 mg per serving, but CBDistillery also offers one that's 20 mg per serving. Made with non-GMO industrial hemp grown in the USA with natural farming practices, you can rest assured your pet is taking something without chemicals.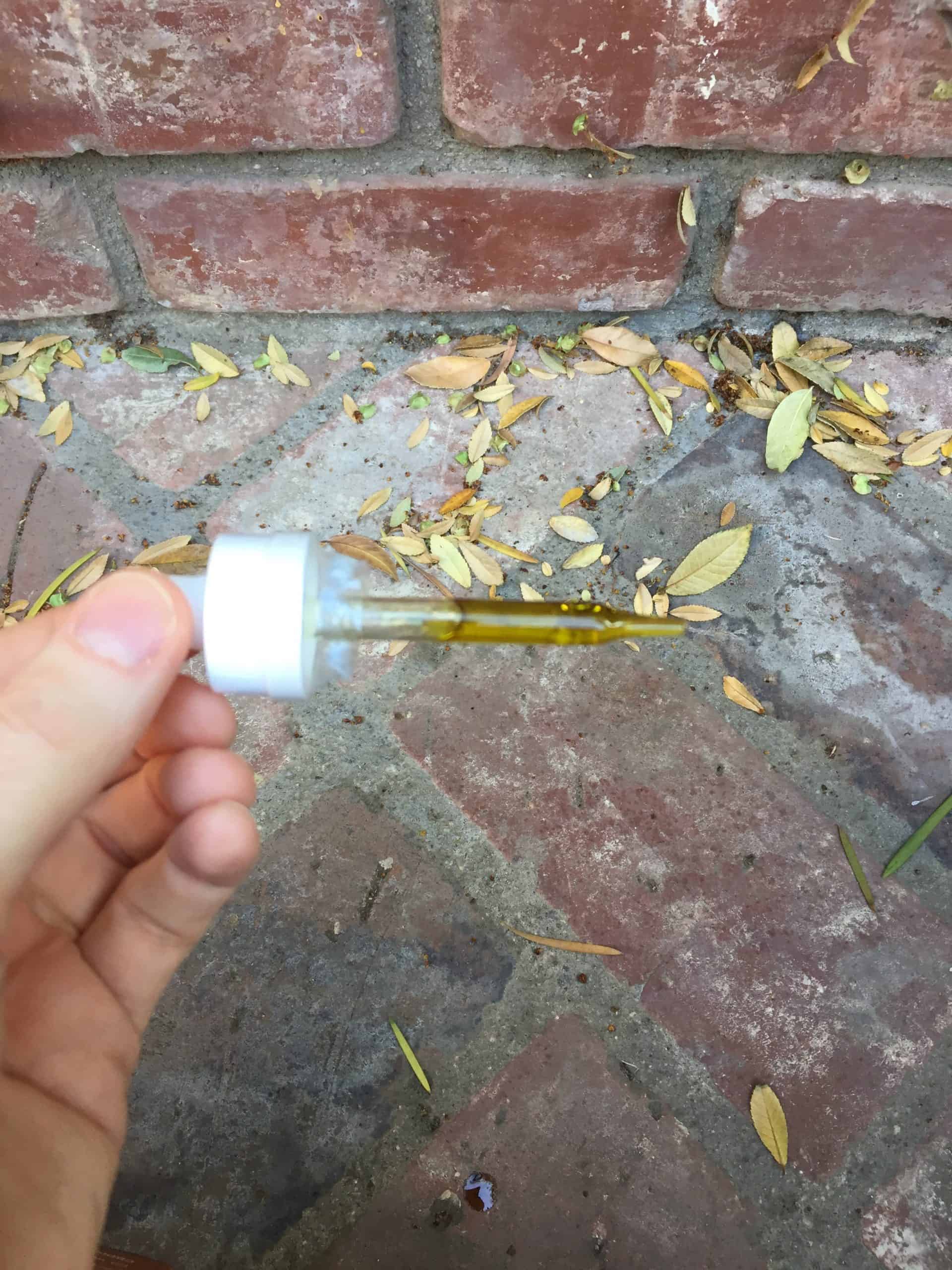 ---
CBDISTILLERY CBD PET TINCTURE Specifications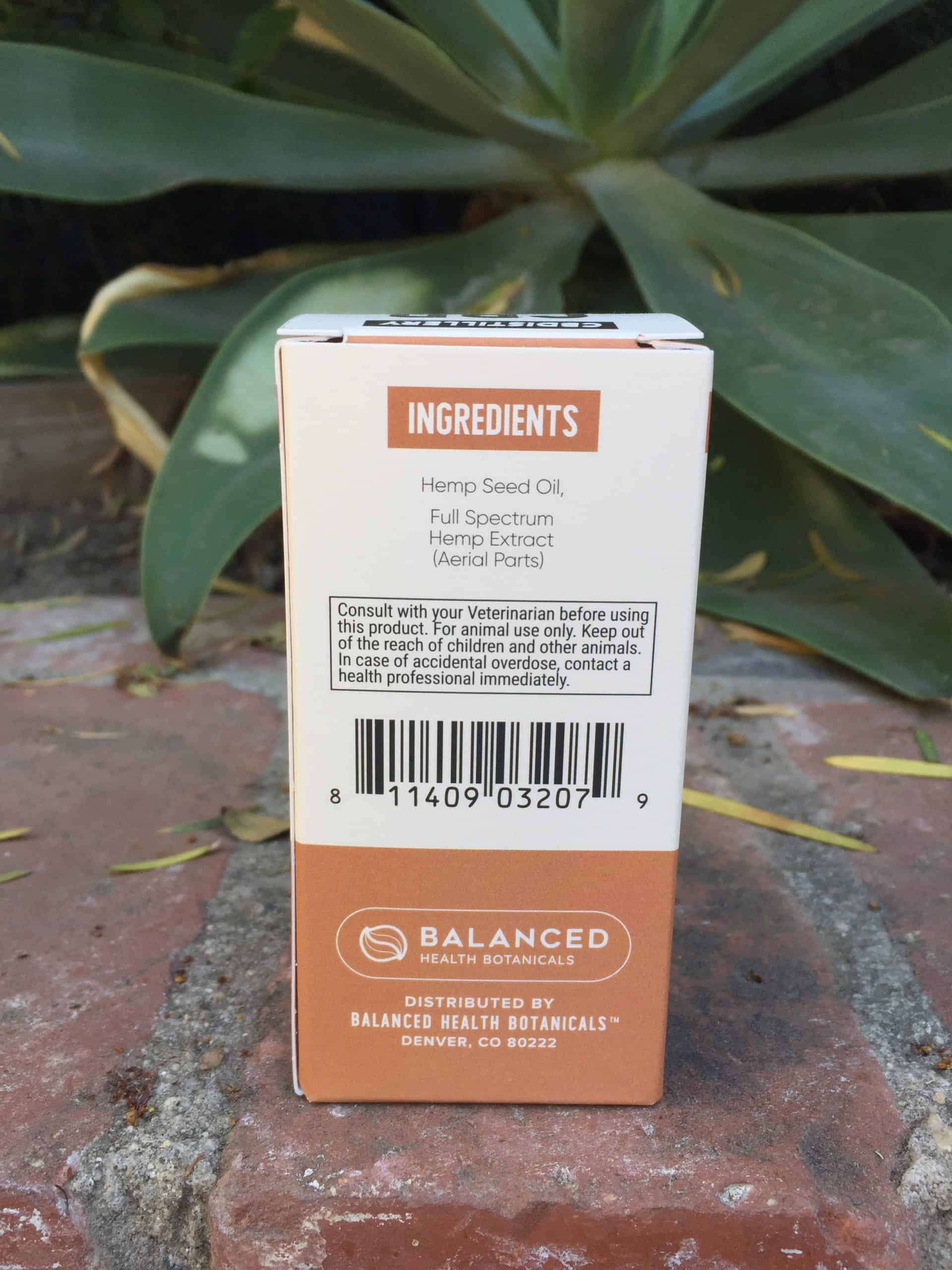 1 fl oz / 30 ml

30 servings

150 mg CBD

5 mg CBD / serving (1 dropper)

Ingredients: Premium Hemp Seed Oil, Proprietary Blend Full Spectrum Hemp Extract Oil, Organic Fractionated Coconut Oil, Organic Lemon Essential Oils, Organic Strawberry Extract, Stevia Extract

Less than 0.3% THC

Non-GMO hemp oil

Gluten-free
---
How We Tested the CBDISTILLERY CBD PET TINCTURE

My friend has two new cats, a brother and sister pair, who are as rambunctious as they are adorable. She needs to keep a close eye on them because they've managed to learn how to turn on the stove. Recently, this friend has gone back to work after a long period of unemployment and this has given her poor kitties a serious case of separation anxiety. They've been meowing obnoxiously, and one day, she came home to one of them having peed in her closet. After interrogating them to see which one was at fault, and not reaching any conclusions, she asked me if I had any CBD they could try. I handed her CBDistillery's pet tincture, with the hopes that her furry feline friends would feel less anxious, and behave better. She gave each cat a single serving for a total of 5 mg of CBD before and after work.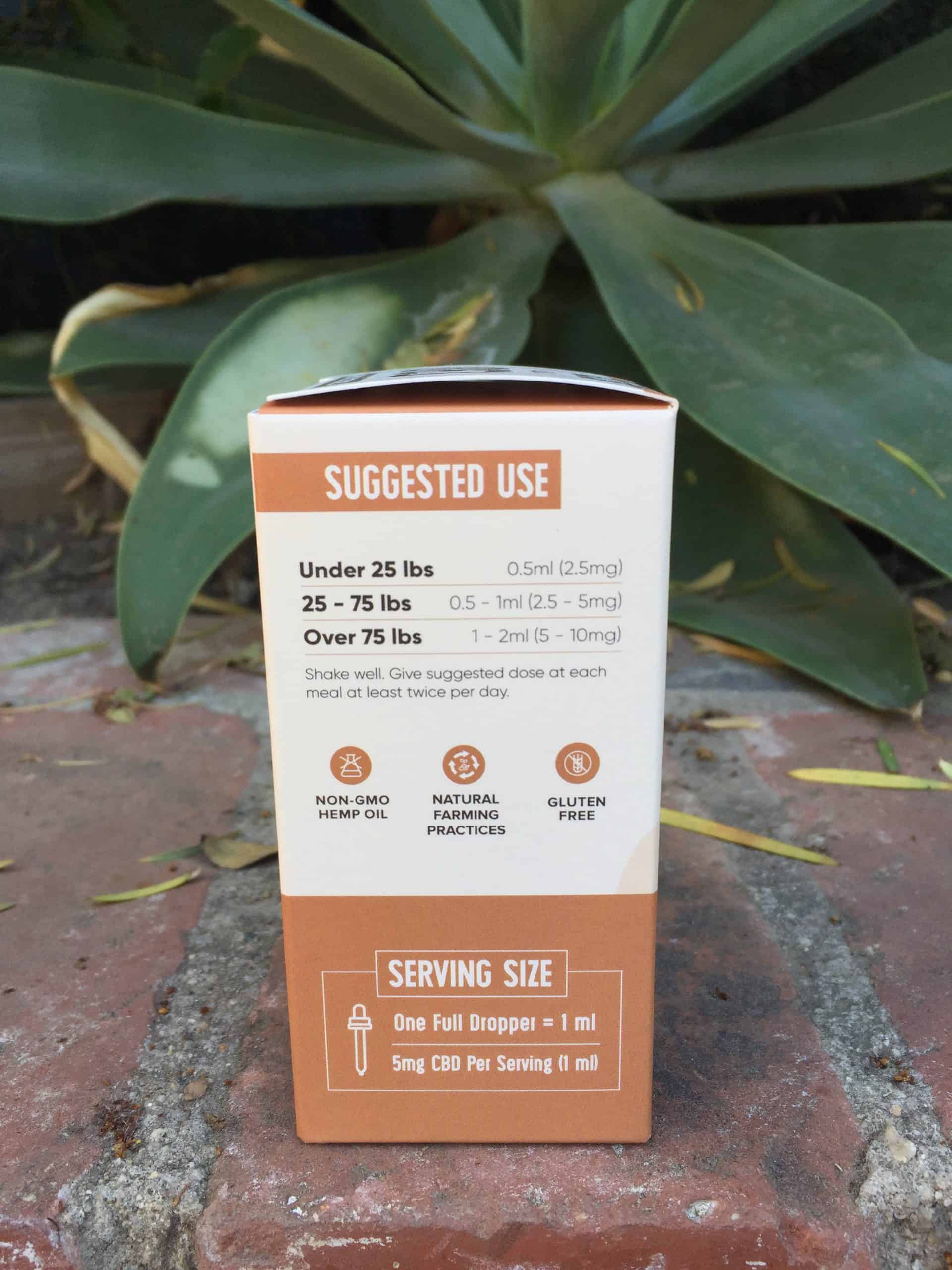 ---
How the CBDISTILLERY CBD PET TINCTURE Worked for Me
A week after giving her cats two daily doses of CBD, she noticed a marked difference in their anxiety. They both required less of her attention when she got home. Although time will tell, she hasn't experienced any litter box fails since. When I told my friend how inexpensive this stuff was, she was amazed and will get her own bottle once she runs out. Now if only there was a health product that would prevent her cats from turning the stove on.
---
Useful and Unique Things to Know About CBDISTILLERY CBD PET TINCTURE
Since pets come in all shapes, sizes, and species, you'll want to make sure you're giving them the correct dosage. If your pet is under 25 pounds, give them no more than 10 mg per dose. If your pet is between 25 and 75 pounds, given them between 10 and 20 mg and if your pet is over 75, give them between 20 and 40 mg of CBD. CBDistillery recommends giving your pet at least two doses a day with their meals.
---
CBDISTILLERY CBD PET TINCTURE Ratings
In the next sections gradings from 0-100 on our review, these grades add up to give the product's overall score.
PRESENTATION • 100
Simple and informative.
RELIABILITY • 100
Effective in helping your pet's anxiety and other issues.

QUALITY • 100
All-natural ingredients.

FLAVOR / SMELL / or EASE OF USE • 90
Somewhat weedy smell. Hide it in food.

VALUE • 100
Great deal!

---
How CBDISTILLERY CBD PET TINCTURE Stacks Up Against the Competition

CBDistillery is not only effective but inexpensive. When I compare it to other pet tinctures, CBDistillery is the most competitive. The only time I would pay more for a pet tincture is if I had a finicky animal that didn't like the smell or taste of hemp. My recently deceased cat was like that. Even if I hid the CBD in her food, she wouldn't touch it.
---
Saving Money With Our Verified CBDISTILLERY Coupons
Save money by using our verified Cbd Pet Coupons here at Save On Cannabis the World's largest online cannabis coupon code directory.
---
Disclosure: I received these products gratis so that I could try them and then share my honest opinion with the SOC community. I am employed by Save on Cannabis to write honest reviews and provided a flat rate payment for the writing of the review. SOC may receive recurring affiliate payments for purchases made based on this content.
Stick it on, forget it and feel better? Let's see in this Trokie review of their CBD patch how it worked for our pained expert.
In our PhenoPen review learn about this GMP certified vape pen made of Full Spectrum CBD oils. Find out if it is worth your time and money.
These CBD isolate gummies have a big name to live up to, "Miracle Gummies," see if our reviewer believes they match the name.