CBD Review: Infinite CBD Nano Energy Shot 10 MG
Nov 22, 2018 | Romy
Infinite CBD Nano Energy Shot 10 MG
Pros
Provides Energy
All-Natural Ingredients
Focuses the Mind
Pain Relief
Great Price
Brand Overview: INFINITE CBD
Infinite CBD sells a variety of products made from the purest, all-natural CBD isolate on the market. All their products contain less than .1% THC so you won't get high but still get the health benefits of the cannabis plant. They add no harmful additives or chemicals to their products. Many professional athletes like UFC fighters, cyclists, and soccer players use Infinite CBD to help them train harder and improve during recovery. As an added bonus, the company offers yummy recipes like their homemade CBD Spice Latte. Sign me up!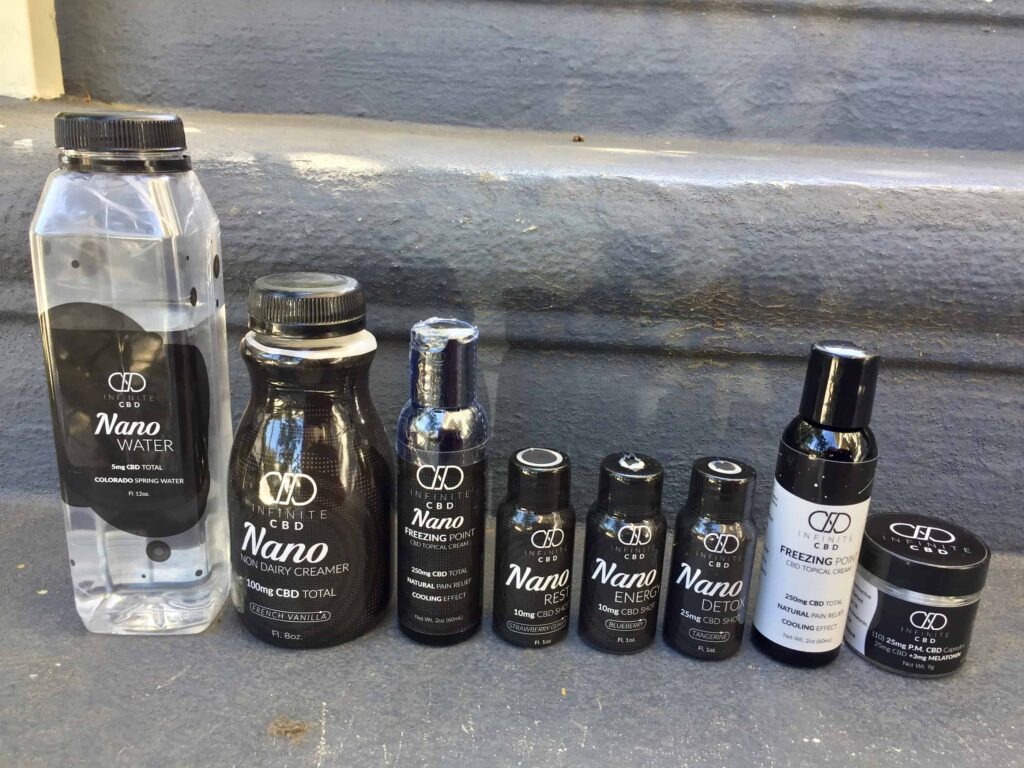 Products: CBD Water, Topical Cream, Shots (Detox, Energy, Rest), Non Dairy Creamer (French Vanilla, Hazelnut), Gummies, Salve (Stick, Tin), Tinctures, Pure Crystalline, Antiseptic Soap, Isolate Capsules, Isolate Droppers, A.M. Capsules, Afterglow Healing Oil, Pet Droppers, Vape Juice, Hair Plasma (Dry Scalp, Conditioning, Shine, Growth & Thickening), P.M. Capsules, Suppositories, Beard Flux Oil, Freezing Point Cream
Price Range ($-$$$$): $$
About the INFINITE CBD NANO ENERGY SHOT 10 MG
Infinite CBD makes an energy shot that threatens to put 5-hour Energy out of business. Containing 10 mg of pain-relieving nano CBD, this shot is packed with herbs and vitamins that will give you an all-natural boost of energy. It's like drinking a cup of coffee but without all the jitters and eventual crash. The CBD nanoparticles work quickly and effectively in combination with energy-inducing ingredients that will help you focus through the pain.
INFINITE CBD NANO ENERGY SHOT 10 MG Specifications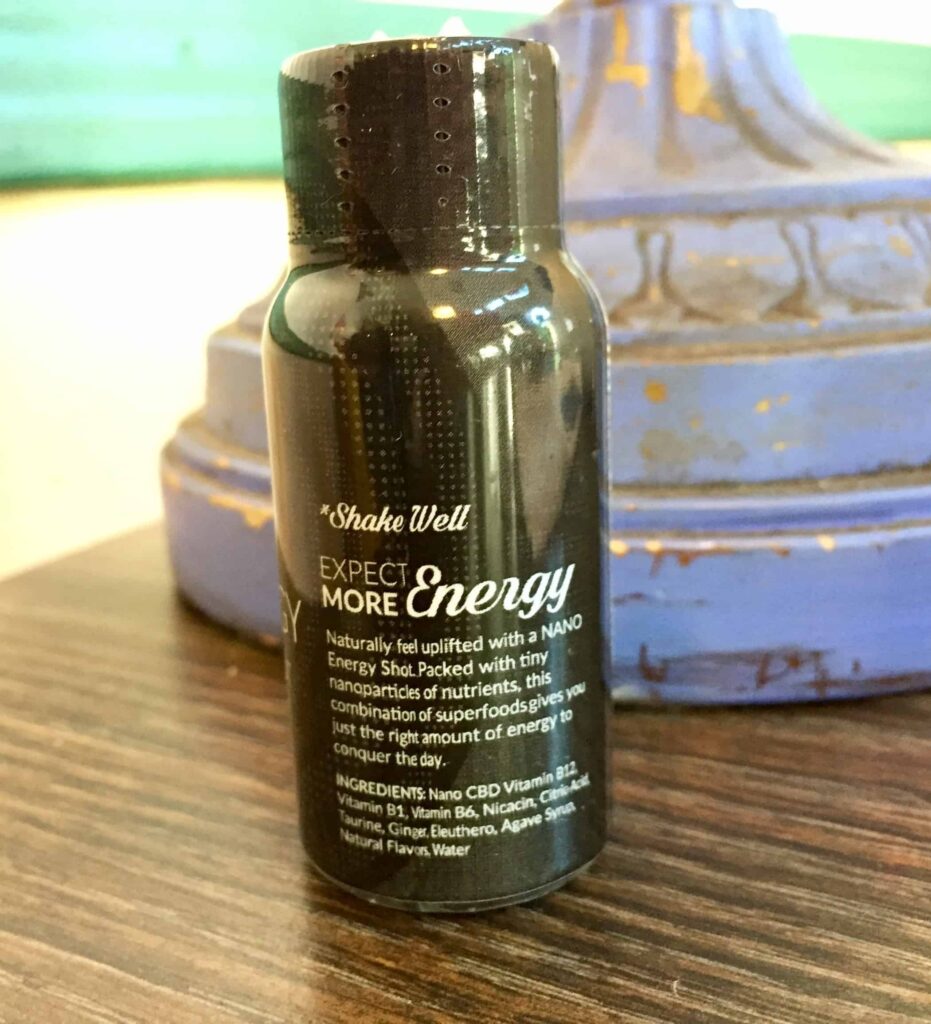 Ingredients: Nano CBD, Vitamin B12, Vitamin B1, Vitamin B6, Niacin, Citric Acid, Taurine, Ginger, Eleuthero, Agave Syrup, Natural Flavors, Water

10 Mg Nano CBD

Blueberry Flavored

1 Fl. Oz.
How We Tested the INFINITE CBD NANO ENERGY SHOT 10 MG
For over a decade I've only been able to work part-time because of chronic pain that I have due to some spine issues, and now I've reached a point where I can only work from home because of limited mobility. Working from home, it can be difficult to focus, not just because of all the distractions of being on one's own schedule, but my pain and inability to stay in any one position make productivity a huge challenge. As a "painsomniac," I love coffee, even though it can make feel cracked out. My hope with this energy shot was to get enough relief and focus to be able to get through a few hours of work without being too distracted by pain and without feeling jittering. I gave the bottle a shake and drank it down. The shot has a strong herbal taste that's unpleasant, but it's only a shot so I took it down like a champ.
How the INFINITE CBD NANO ENERGY SHOT 10 MG Worked for Me
Infinite CBD's energy nano shot is awesome! It gave me a focusing boost and didn't make me feel jittery at all. I felt a pleasant warmth and calm take over. I was able to do a few hours of work on my latest project before I noticed how much pain I was in. The combination of the nano CBD particles with the 5-hour Energy-like ingredients has the potential to replace my morning cup of Irish Breakfast tea.
Useful and Unique Things to Know About INFINITE CBD NANO ENERGY SHOT 10 MG
The herbs and vitamins added to the Infinite CBD Nano Energy Shot include a Vitamin B complex that aids in converting the foods you eat into energy. The ginger reduces exhaustion and helps with circulation. Eleuthero is an herb that helps the body deal with stress and fatigue. It also boosts the immune system and improves memory. Finally, taurine, when used in combination with B vitamins, helps with tiredness.
INFINITE CBD NANO ENERGY SHOT 10 MG Rating Breakdown
Gradings from 0-100.
PRESENTATION • 100
Cute little shot.
RELIABILITY • 100
Boosts energy without all the jitters.
QUALITY • 100
All-natural ingredients designed for energy.
FLAVOR • 80
Taste a little like cough syrup.
VALUE • 100
Good deal.

How the INFINITE CBD NANO ENERGY SHOT 10 MG Stacks Up Against the Competition
Infinite CBD nano shots come in Energy, Rest, and Detox to provide consumers with an easy way to consume CBD to fit your everyday needs. I've used the energy shot to help me focus through my chronic pain, the rest shot helped me fall and stay asleep, and the detox shot got me through the day after drinking the night before. With the Infinite CBD brand offering such a diverse product line, there is certainly something for everyone!
Saving Money With INFINITE CBD Coupons
Save money with CBD drink coupons here at Save On Cannabis the World's largest online cannabis coupon code directory.
Disclosure: I received these products gratis so that I could try them and then share my honest opinion with the SOC community. I am employed by Save on Cannabis to write honest reviews and provided a flat rate payment for the writing of the review.  SOC may receive recurring affiliate payments for purchases made based on this content.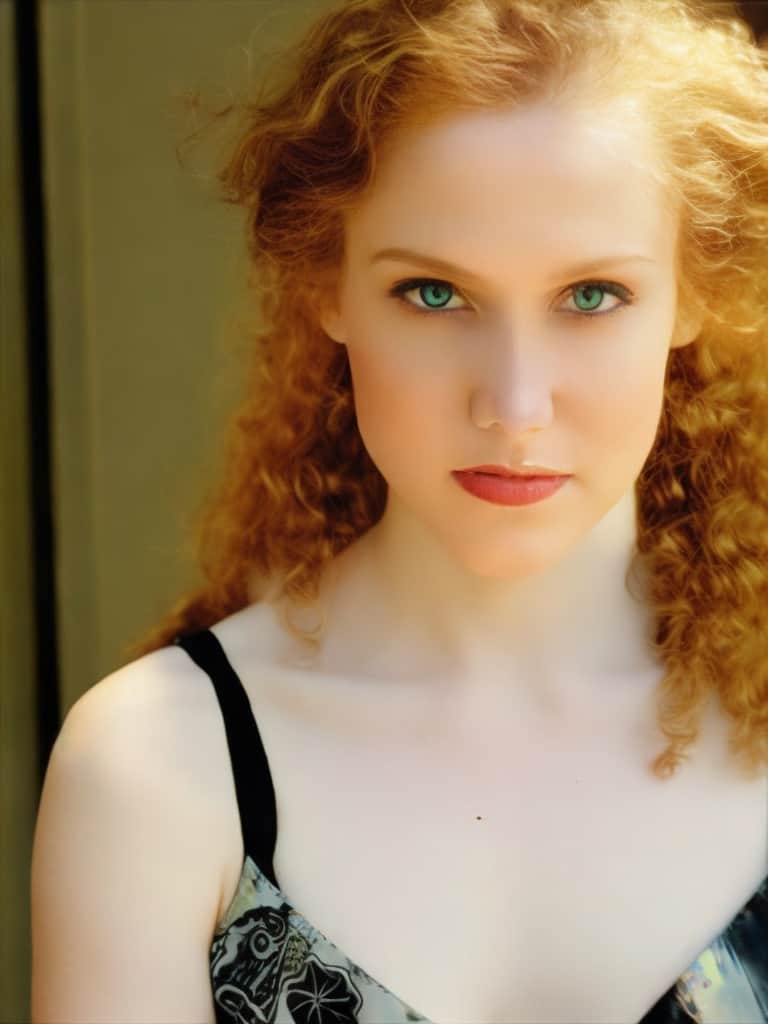 A medicinal cannabis user, utilizing the power of the plant to ease the pains and stresses from long standing conditions that other over the counter or prescriptions could not fix or weren't a natural option like cannabis.  Also, has a background in working directly in the cannabis industry in California within various dispensaries.
Hands-on review of the 710Life eNail from our expert reviewers. See if you should spend your money on this dabbing eNail.
Looking for something to help you get more sleep? See in our NutraCanna review if the CBD Sleep dissolvable tablets worked for us.
In this Pure Relief review we got to test out the hemp CBD pre-rolled joints. See if they gave us the ease and relief they claim to offer.