CBD Review: Eir Health – Oil No. 30 3000mg High-Potency CBD
Aug 21, 2019 | Romy
OIL NO. 30 3000 MG HIGH-POTENCY CBD
Pros
Inexpensive; great deal!
All-natural ingredients
Eases anxiety
Helps with sleep
Extra strength
EIR HEALTH CBD OIL – 3,000 MG
Product Review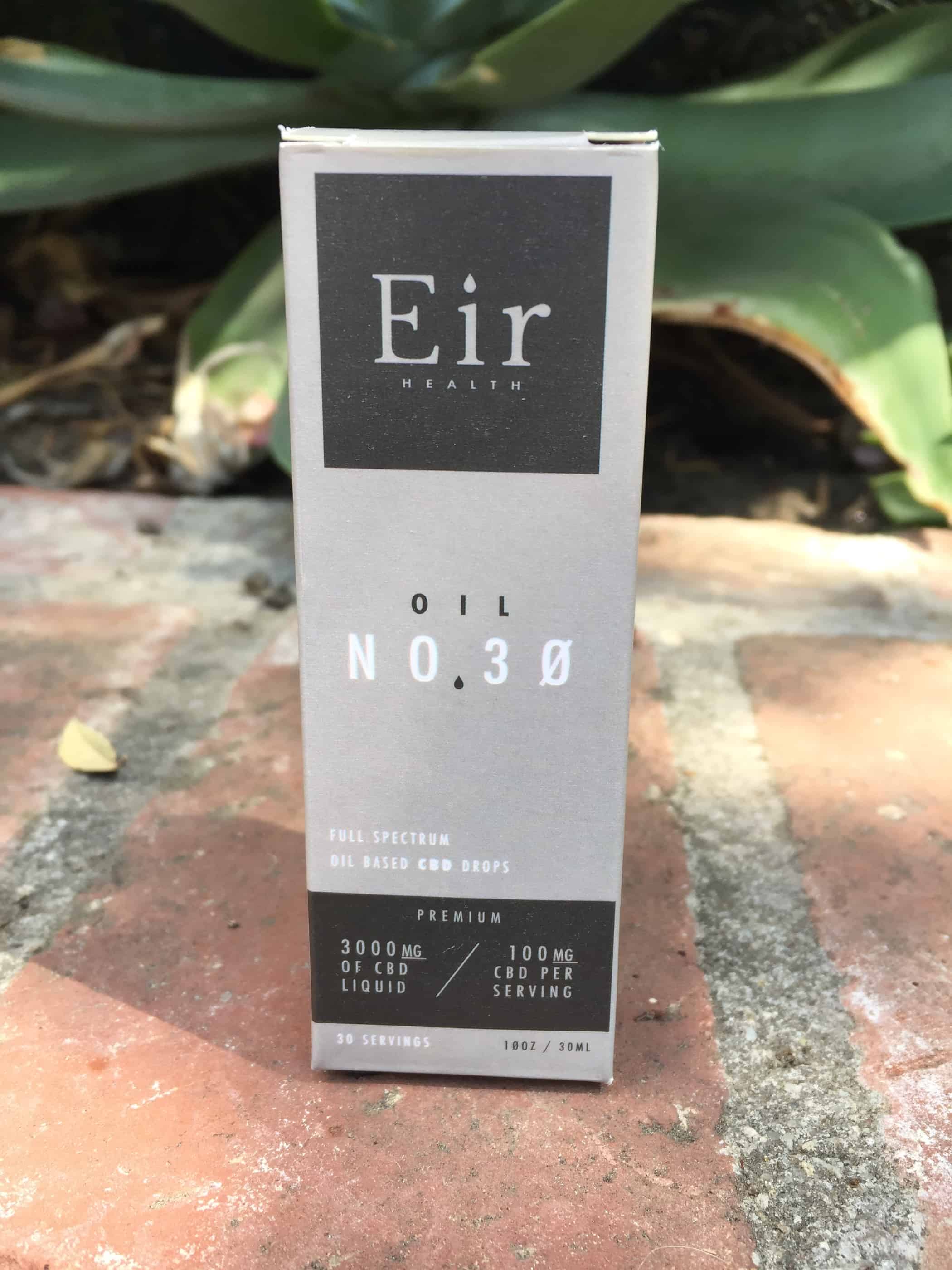 Brand Overview: EIR HEALTH
Eir Health has created a line of high-quality CBD tinctures for a price that can't be beaten. The company was founded by three friends in the pharmaceutical industry who wanted to create a "holistic healthcare solution" at a reasonable cost. The tinctures come in a low-potency (300 mg), a medium-potency (600 mg), and a high-potency (3,000 mg) to serve all your CBD needs. The oils are made with the best hemp plants in Europe and are tested in the lab for purity and potency. Made without chemicals or toxins, completely organic and vegan, rest assured the EIR tinctures are made with your health in mind. Eir, pronounced like "air," was named after the Norse goddess of healing and medicine. Give thanks to the goddess and allow these tinctures to take your mind and body straight to Valhalla, or at least, let them make you feel better.
Products: Tinctures.
Price Range ($-$$$$): $
---
About the EIR HEALTH CBD OIL – 3,000 MG
Eir Health's line of CBD oils comes in 300 mg for low-potency, 600 mg for medium potency, and today let me introduce you to their extra-strength, super-duper high potency tincture which comes with a whopping 3,000 mg for 100 mg of CBD in a single serving. This tincture is lab-tested and created with full-spectrum oil without any chemicals or additives. All you're getting is pure CBD mixed with medium-chain triglycerides (MCT oil) to ease anxiety, pain, inflammation, and can help you get better sleep. The 3,000 mg potency tincture is best for experienced CBD users and can also help with panic attacks, depression, epilepsy, and addiction recovery. There are so many different ways CBD can make your life better! For beginners to CBD, experts recommend starting at a lower dose (like 10 mg) of CBD and work your way up as needed.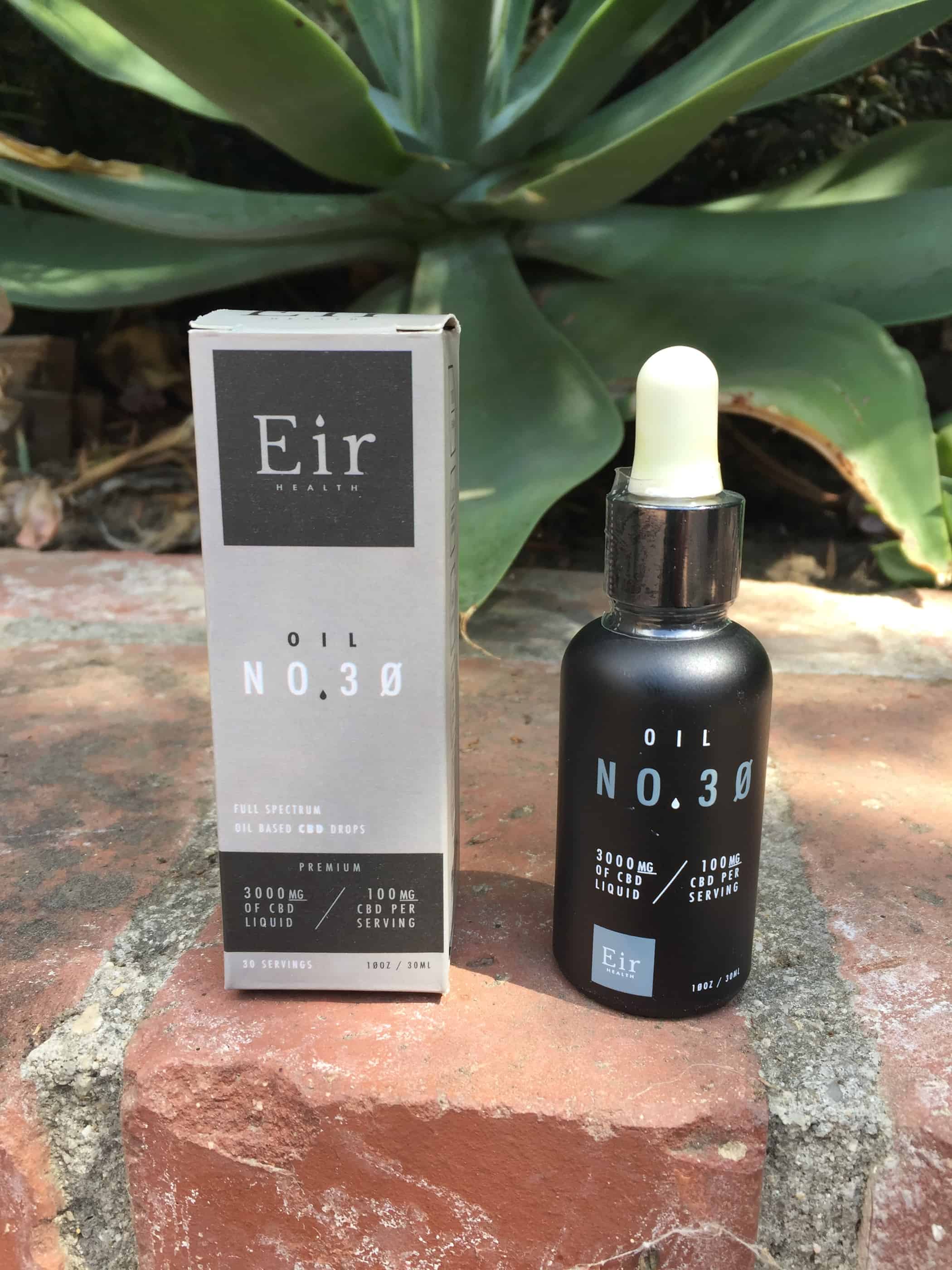 ---
EIR HEALTH CBD OIL – 3,000 MG Specifications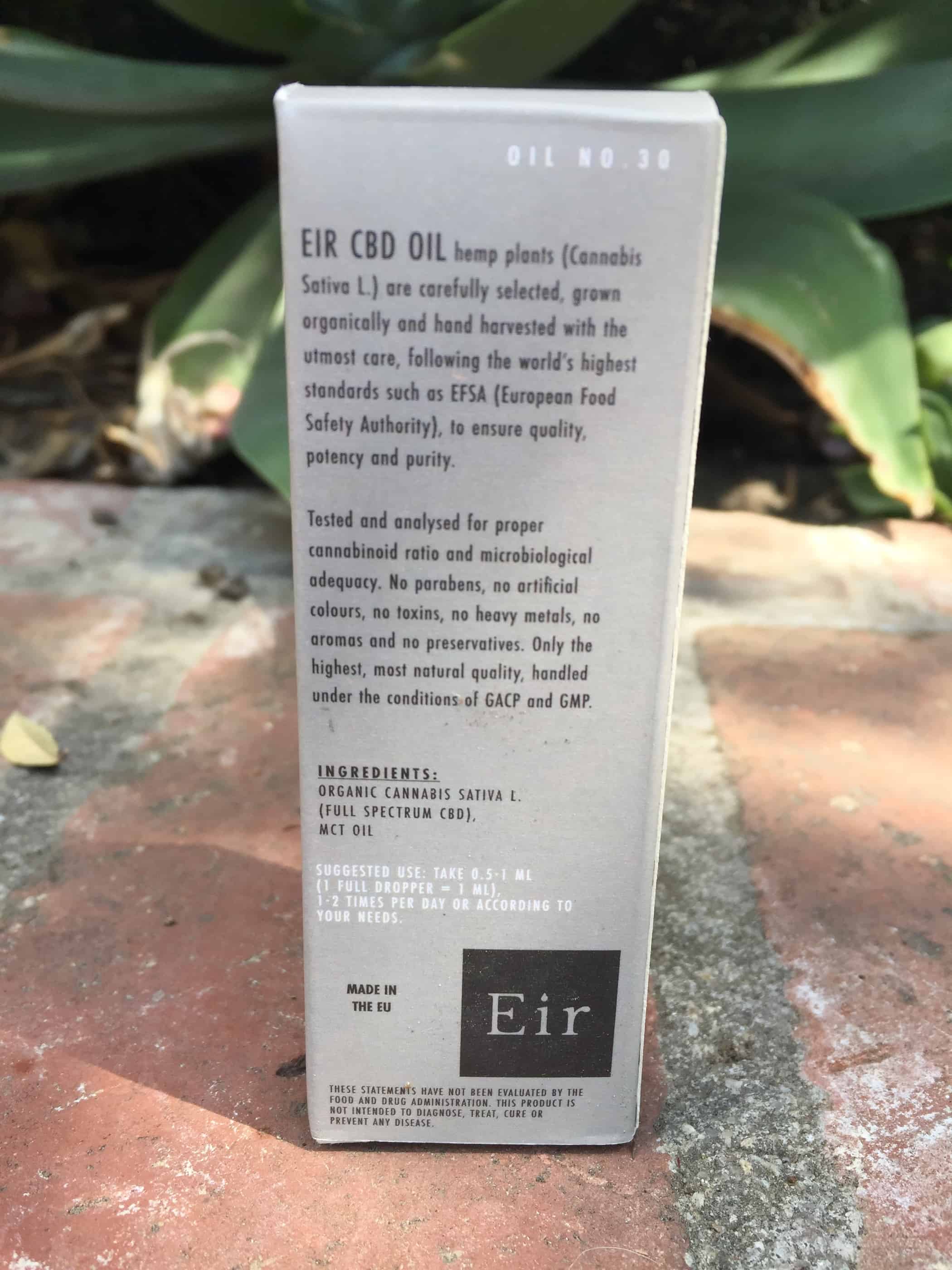 3,000 mg CBD per bottle (30 servings)
100 mg CBD per serving (1 dropper)
Ingredients: Organic Cannabis Sativa L. (Full-Spectrum CBD), MCT Oil
100% Vegan
100% Organic
GMP Certified
Highest Quality CO2 Extraction
Third-Party Tested
---
How We Tested the EIR HEALTH CBD OIL – 3,000 MG
I was excited to try Eir Health's high potency CBD tincture with the hopes that it would help me sleep. I have chronic pain from a few different injuries and lately, falling and staying asleep has become problematic. My hip injuries ensure that sleeping on either side is painful and my spine injury means that sleeping on my back and stomach is out of the question. I I toss and turn miserably all night. If I can manage to fall asleep, the trick then becomes staying asleep, as one wrong turn can send pain shooting throughout my body, waking me up. My doctor recently prescribed hydroxyzine (an antihistamine) for sleep. While it can sometimes help me fall asleep, it does nothing to help me stay asleep. I'm hoping that an extra-strength dose of Eir's 3,000 mg CBD tincture would not only help me fall asleep faster, but stay asleep throughout the night. Since I'm an experienced CBD user, I decided to take an entire serving before bed for 100 mg total.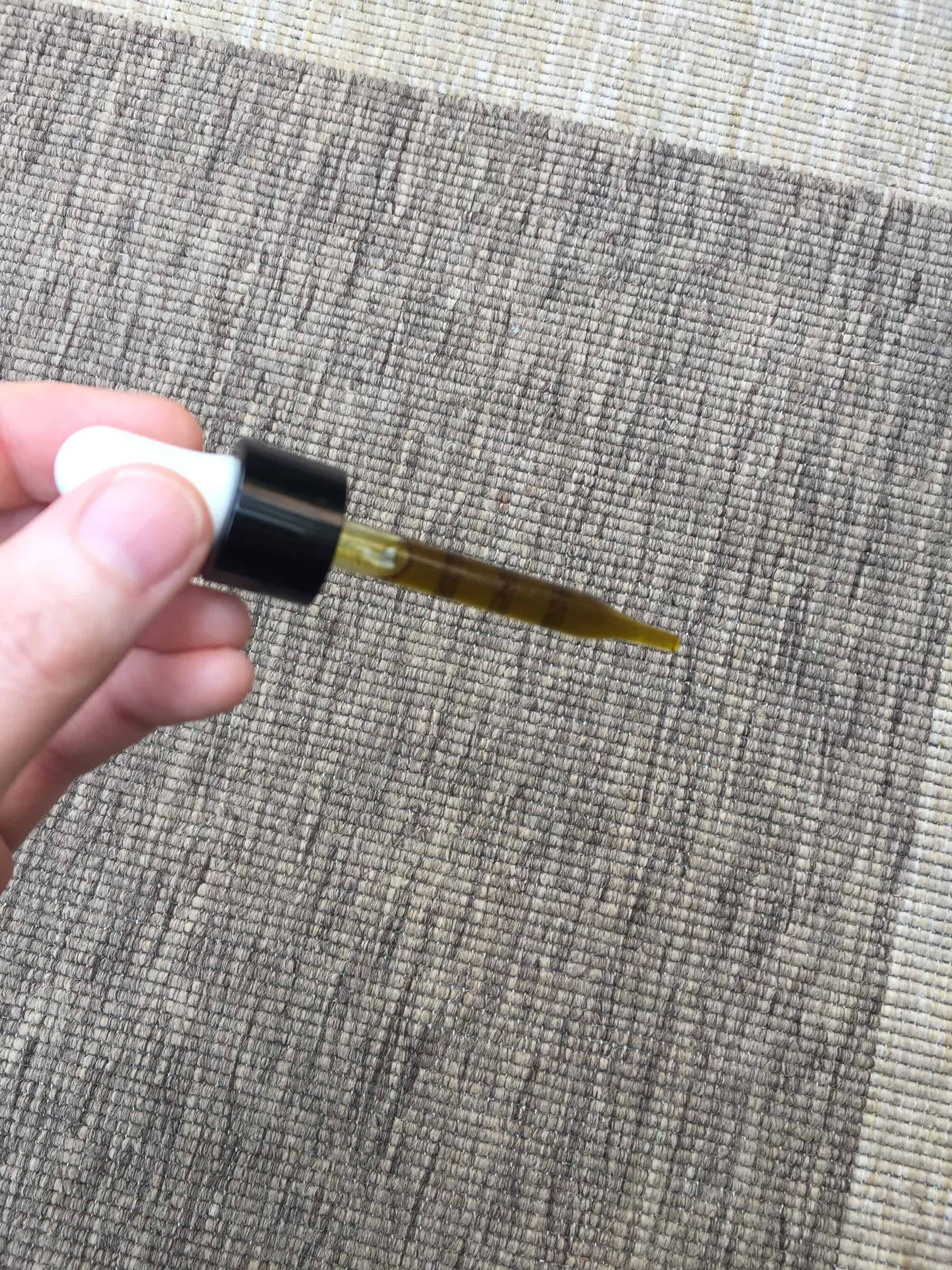 ---
How the EIR HEALTH CBD OIL – 3,000 MG Worked for Me
Wowzer! This tincture is strong. I don't often take 100 mg of CBD at once and was eager to go all in to see if it would help me sleep. After an hour, I started to feel the effects of the CBD as relaxation and a sense of calm took over. The anxieties of the day seemed to melt away as I settled down to sleep. I managed to stay asleep for about four hours before the pain from my lower spine woke me up. Normally, I can't go back to sleep, but that night, I managed to drift off for another couple hours before starting my day. One of the great things about CBD is that it won't get you high, so by taking such a high dose, there's very little risk. Is it weird to say that this CBD product makes me excited about my future? Because knowing that there's another effective sleep aid in my arsenal of pills and potions makes the world seem a little brighter. I now look forward to bedtime.
---
Useful and Unique Things to Know About EIR HEALTH CBD OIL – 3,000 MG
Eir Health's website says that CBD can be useful for addiction recovery, particularly at higher doses. I was curious about this statement and decided to Google for further information. Some studies indicate that CBD can help relieve withdrawal symptoms from heroin and opiates. It can help reduce the cravings and make it easier for the person trying to stay on the straight and narrow. I truly help there are more studies into this, as CBD could be a healthy and natural alternative to methadone or other drugs used in addiction recovery.
---
EIR HEALTH CBD OIL – 3,000 MG Ratings
In the next sections gradings from 0-100 on our review, these grades add up to give the product's overall score.
PRESENTATION • 100
Informative and sleek.
RELIABILITY • 100
Extra strength!
QUALITY • 100
Pure and potent ingredients.
FLAVOR / SMELL / or EASE OF USE • 70
Bitter tastes. No flavor added.
VALUE • 100
Great price!
---
How the EIR HEALTH CBD OIL – 3,000 MG Stacks Up Against the Competition
Eir Health's line of CBD tinctures are some of the least expensive on the market. Their 3,000 mg tincture costs only $148, which, when compared to other CBD's, is 15-50% less than the average. By creating a CBD-infused oil with only two ingredients, Eir can keep costs low, so those suffering from pain and anxiety on a budget will be able to take part. If flavor AND cost are important to you, I recommend GoGreen Hemp's orange or peppermint flavored tinctures. They taste great and like Eir Health, won't break the bank.
---
Saving Money With Eir Health Coupons
Save money on all Cbd Tinctures here at Save On Cannabis the World's largest online cannabis coupon code directory.
---
Disclosure: I received these products gratis so that I could try them and then share my honest opinion with the SOC community. I am employed by Save on Cannabis to write honest reviews and provided a flat rate payment for the writing of the review. SOC may receive recurring affiliate payments for purchases made based on this content.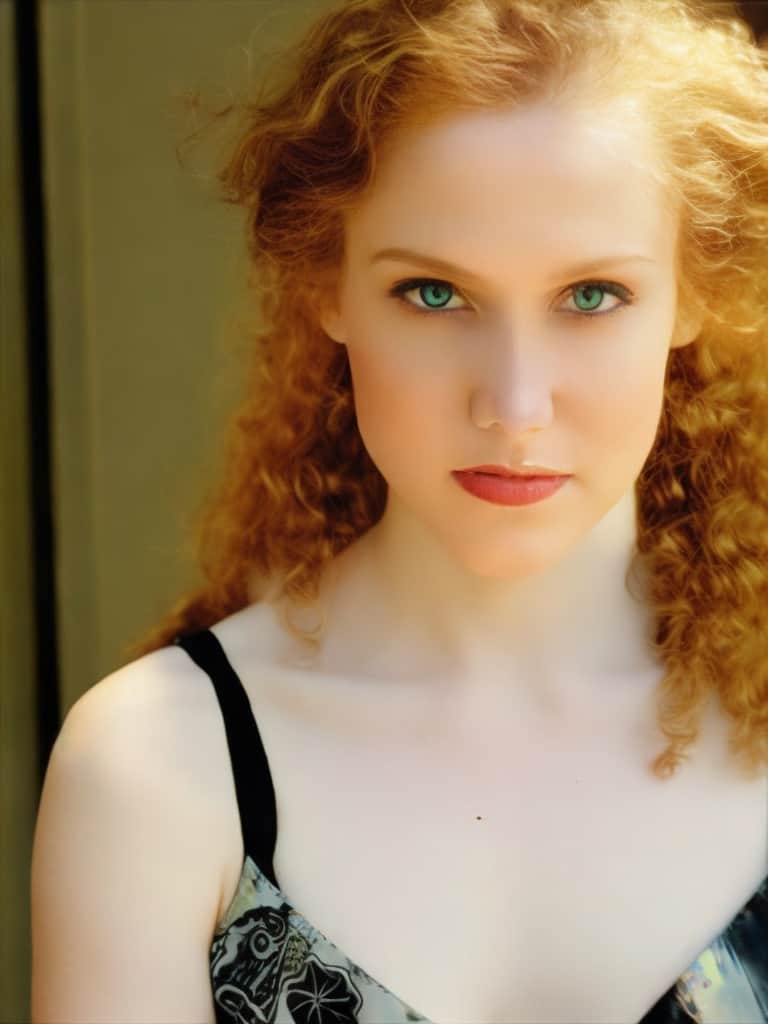 A medicinal cannabis user, utilizing the power of the plant to ease the pains and stresses from long standing conditions that other over the counter or prescriptions could not fix or weren't a natural option like cannabis.  Also, has a background in working directly in the cannabis industry in California within various dispensaries.
In this Treeline Organics review of the Epic Sleep we test the CBD/CBN tincture on insomnia. See if this product worked as we expected.
In this Joy Organics review of their CBD Tincture our reviewer has regular trouble sleeping from pain, see if she got more rest.
A bath full of CBD, can that be what it takes to soothe our muscles? See in this CBD for Life review how the CBD 35mg Bath Bomb worked.