Charlotte's Web Review – Mint Chocolate Hemp Tincture
Jun 26, 2020 | SOC
Charlotte's Web Hemp Extract - Mint Chocolate
59.99
CHARLOTTE'S WEB HEMP EXTRACT – MINT CHOCOLATE
Product Review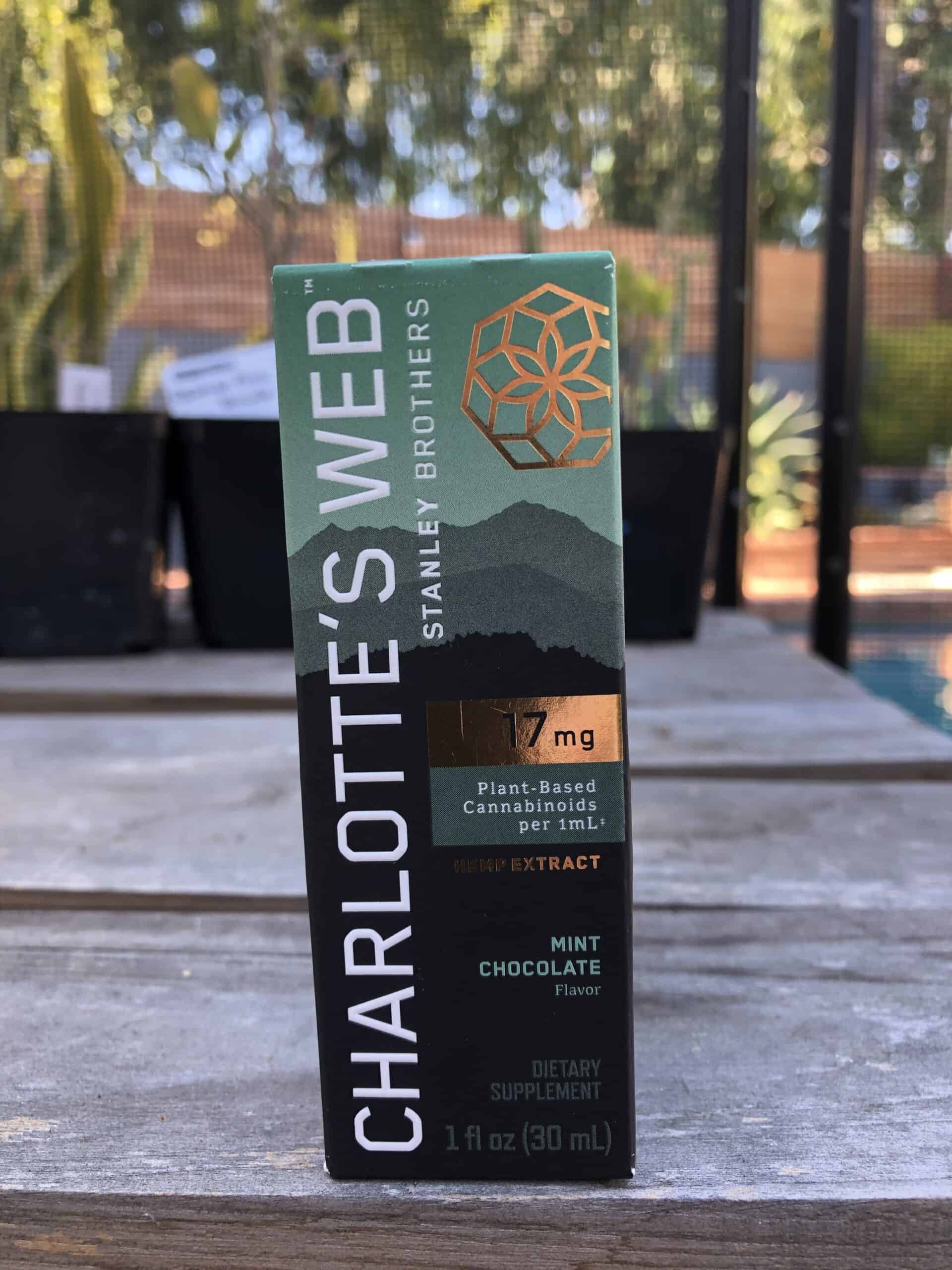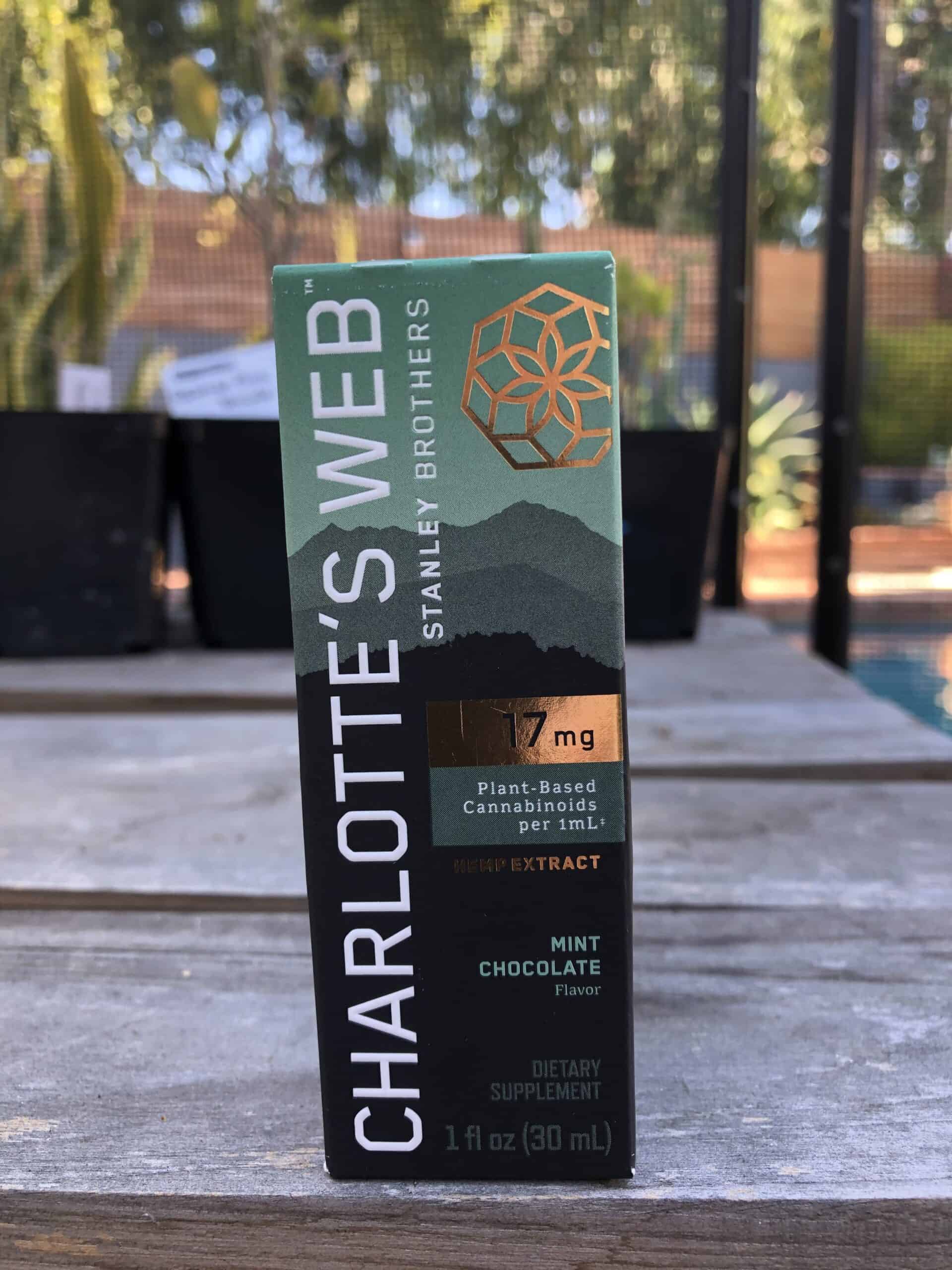 Brand Overview: CHARLOTTE'S WEB
Charlotte's Web has created a line of CBD products as part of its mission to make people feel better. They pride themselves on constantly striving to make safe and high-quality products. The company is also one of the leaders in plant genetics, so you can rest assured your CBD is formulated with your health in mind. The website offers all the information you'll need about how to use CBD, and they even offer a handy quiz to find the perfect product for you.
How cool is that? The company was named after a girl named Charlotte Figi, who used hemp back in 2012 to help with her epilepsy. Sadly, she passed away recently. What a beautiful way to honor her.
Products: Oils, Capsules, Gummies, Isolates, Topicals, CBD for Dogs, Bundles, and Bulk.
Price Range ($-$$$$): $$$
---
About CHARLOTTE'S WEB HEMP EXTRACT – MINT CHOCOLATE
A hemp extract that's flavored like my favorite ice cream mint chocolate? Sign me up! Charlotte's Web Hemp Extract also comes in Lemon Twist, Orange Blossom, and Olive Oil to suit individual palates with all-natural flavors. While I tried the 17 mg hemp extract, you can also find these flavors in 7 mg for those just starting out with CBD, on up to 60 mg for those who need some extra love. Whatever flavor or strength you choose, these hemp extracts are filled with phytocannabinoids, terpenes, flavonoids, and essential fatty acids. You can take this extract by mouth, or mix it into your beverage or food.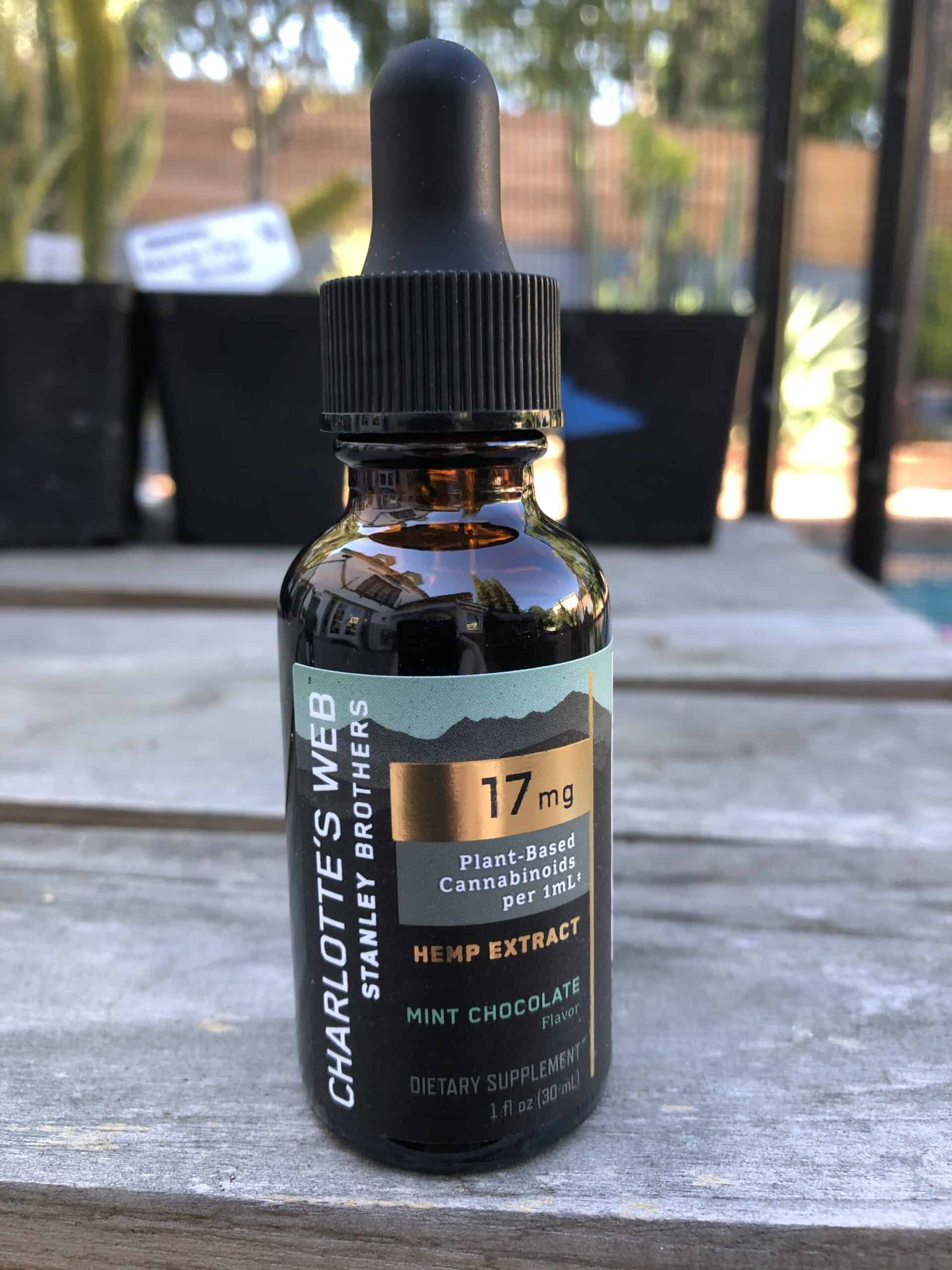 ---
---
How We Tested the CHARLOTTE'S WEB HEMP EXTRACT – MINT CHOCOLATE

I was experiencing stress from finals. It was hard to focus on anything for long. I was interested in trying Charlotte's Web Hemp Extract not just because I love anything mint chocolate, but I was hoping it would help me manage my everyday stresses*. Since I've been using CBD for a while, I decided to take two servings in the morning for a total of 34 mg, then another two servings before bed. I shook the bottle before using, per the instructions, and filled the dropper halfway for my first serving.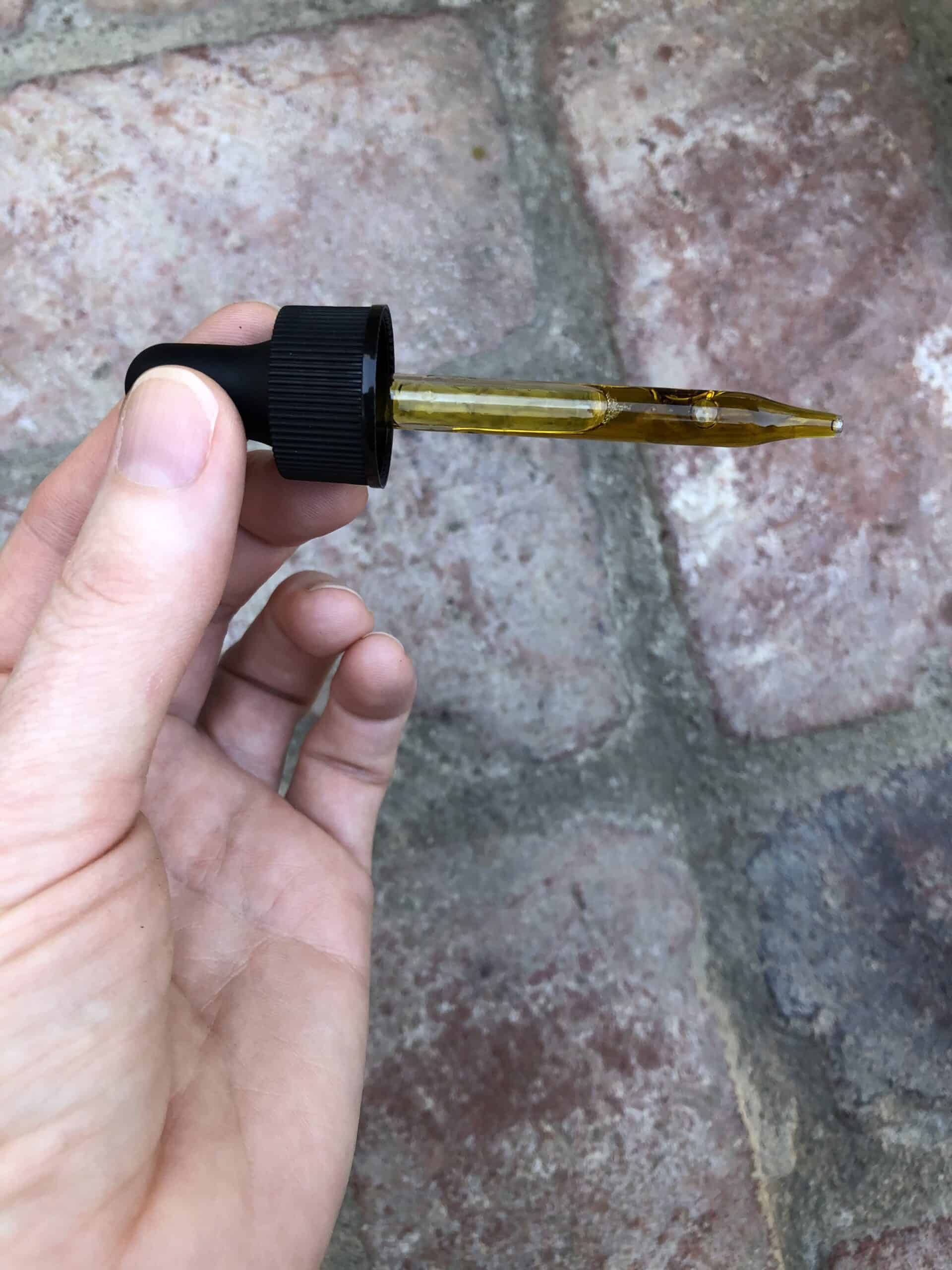 ---
How the CHARLOTTE'S WEB HEMP EXTRACT – MINT CHOCOLATE Worked for Me
I started to feel a sense of calm and focus* about an hour after taking this extract. It's a subtle feeling of warmth throughout the body as well as a clarity of mind. I found myself better able to focus because I wasn't letting the stress fog up my brain. Instead of getting distracted by the news or my physical health issues, I hunkered down and got a good chunk of studying and work done. The mint chocolate flavor leaves a delicious aftertaste, but it didn't hide the taste of hemp. If you're sensitive to flavor, I recommend mixing this into something.
---
Useful and Unique Things to Know About CHARLOTTE'S WEB HEMP EXTRACT – MINT CHOCOLATE
The ingredients are simple and natural. It contains 28 mg of hemp extract from the plant's aerial parts and 17 mg of naturally occurring phytocannabinoids. Phytocannabinoids are different compounds in the cannabis plant that includes CBD. In fact, there are over a hundred different types of phytocannabinoids, including THC. This product, however, contains only a minimal amount, so it won't get you high. After putting the Lot # into Charlotte's Web website, I discovered this extract contains only .08% of Delta – 9 THC per serving. It's minimal, but if you're concerned about taking THC, please consult with your doctor.
---
CHARLOTTE'S WEB HEMP EXTRACT – MINT CHOCOLATE Ratings
In the next sections gradings from 0-100 on our review, these grades add up to give the product's overall score.
PRESENTATION • 100
Informative packing; pretty too!
RELIABILITY • 100
Potent
QUALITY • 100
Natural ingredients
FLAVOR / SMELL / or EASE OF USE • 85
The mint chocolate is nice but doesn't hide the taste of hemp.
VALUE • 85
Somewhat expensive.
---
How CHARLOTTE'S WEB HEMP EXTRACT – MINT CHOCOLATE Stacks Up Against the Competition
This tincture stands apart from the competition for its unique flavor (I've never seen a mint chocolate extract before) and its potent, natural ingredients. And even though I'm not a big fan of the taste of hemp, the minty aftertaste lingers long after the hemp flavor has dissipated. It's a little more expensive than I'd like to pay, but for the effectiveness, it's worth it.
---
Saving Money with Our Verified CHARLOTTE'S WEB HEMP EXTRACT – MINT CHOCOLATE Coupons
Save money by using our verified CBD Tinctures here at Save On Cannabis the World's largest online cannabis coupon code directory.
---
Disclosure: I received these products gratis so that I could try them and then share my honest opinion with the SOC community. I am employed by Save on Cannabis to write honest reviews and provided a flat rate payment for the writing of the review. SOC may receive recurring affiliate payments for purchases made based on this content.
This Davinci IQ2 Carbon Limited Edition review is one of the first to hit the internet, we got early delivery to test. We go deep with photos.
Our NutraCanna review of the CBD Wake dissolvable tablets. See how we rated their this unique product for pain relief.
Keefer is dead set on upping your dabbing and smoking game with their luxury dabbing and scraping tools, read our Keefer Scraper review.