NutraCanna Review: CBD Wake Dissolving Daytime Tablets
Dec 19, 2018 | Romy
NutraCanna - CBD Wake Dissolving Daytime Tablets
Pros
Tasty
Effective
Hits You Quickly
Good For You
Organic and All-Natural Ingredients
Brand Overview: NUTRACANNA
NutraCanna's slogan is "All Health, No High" and they stand behind it with their line of all-natural CBD products designed with your health in mind. CBD is fast becoming an integrated part of everyday wellness, and NutraCanna wants to give people access at a price that won't break the piggy bank. NutraCanna supports sustainable farming methods, using hemp grown from Kentucky family farmers who are experts in cultivation and production. The company prides itself in being at the forefront of the science that goes into making the purest CBD. All their products are 100% THC free.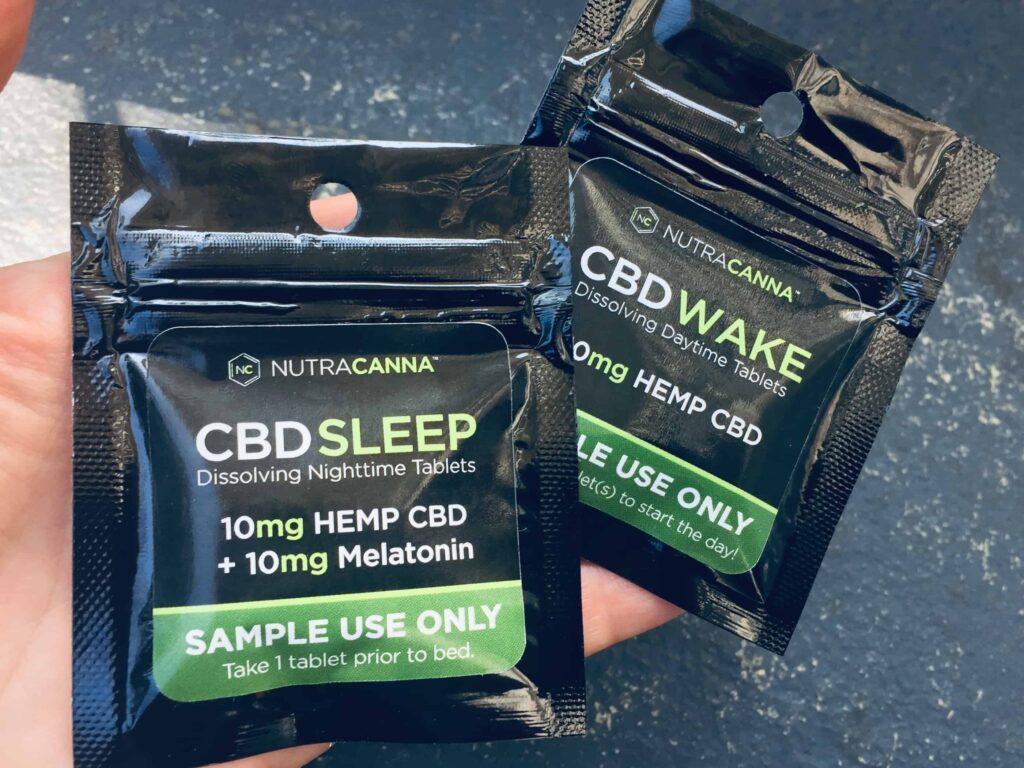 Products: CBD Oil, CBD Tablets (Daytime, Night), CBD Hemp Crystalline Isolate, CBD Topical Cooling Cream
Price Range ($-$$$$): $$
About the NUTRACANNA – CBD WAKE DISSOLVING DAYTIME TABLETS
NutraCanna's CBD Dissolving Tablets are an easy-peasy way to get a daily supplement of pure CBD. The daytime formula is designed to elevate focus so you can pop a couple in your mouth at work and have a relaxed and productive day. Taken sublingually, the CBD is absorbed directly into your bloodstream through the tissues under your tongue, offering more effective and immediate results than other CBD products.
NUTRACANNA – CBD WAKE DISSOLVING DAYTIME TABLETS Specifications
Ingredients:

Hemp-derived CBD (cannabidiol isolate)

Inactive ingredients:

Magnesium Stearate, Silicon Dioxide, Stevia, D-Mannitol, Xylitol, MCC (Microcrystalline Cellulose), Crospovidone, Dibasic Calcium Phosphate Anhydrous, Spearmint Flavor, Sodium Copper Chlorophyllin, Avocado Oil Powder

99% Pure Hemp Derived

30 Tablets

10 mg Per Tablet

Fast-Dissolving Tablets

100% Organic

Non-GMO

Gluten-Free
How We Tested the NUTRACANNA – CBD WAKE DISSOLVING DAYTIME TABLETS
I had tried the NutraCanna nighttime tablets and found them very effective for sleep. Suffice it to say, I was looking forward to trying the daytime tablets to help reduce stress during the day while also keeping me focused and productive. I've been feeling scattered lately working a few different jobs and taking classes for my copyeditor's certification. Anxiety often has the effect of making me want to quit everything and move to mountains or hide under the covers in the dark. Since running away isn't a viable option, I think a dose of the NutraCanna CBD Wake Tablets will hopefully give me some relief from my normal overwhelming dread and also keep me focused on my many daily tasks.
I planned on trying them on a particularly busy day when I had a few looming deadlines. I woke up in a terrified jolt at 5 a.m. and put three tablets for 30 mg of CBD underneath my tongue in preparation for my day. They tasted minty and dissolved in my mouth.
How the NUTRACANNA – CBD WAKE DISSOLVING DAYTIME TABLETS Worked for Me
CBD dissolving tablets are the way to go. I felt more relaxed after about twenty minutes. These little pills really take the edge off my anxiety. I actually think I could try a lower dose next time. Unlike the nighttime tablets, which made me sleepy, I felt energized and ready for the day.
Useful and Unique Things to Know About NUTRACANNA – CBD WAKE DISSOLVING DAYTIME TABLETS
To be honest with you, I couldn't figure out which ingredient in the tablets helps with focus. I learned the magnesium stearate is good for digestion. The crospovidone helps the tablet dissolve in your digestive system aiding in bioavailability, which is why I felt it so quickly. And the avocado oil is great for your hair and skin and full of nutrients. I'm assuming it's the CBD that helps with focus because it cuts the edge off of anxiety enough to motivate productivity. Whatever it was, the tablet worked for me!
NUTRACANNA – CBD WAKE DISSOLVING DAYTIME TABLETS Rating Breakdown
Gradings from 0-100
PRESENTATION • 100
Professional and informative bottle. Looks like any health supplement you would buy at Whole Foods.
RELIABILITY • 100
Effective! I think I could even try less and still get the CBD effects.
QUALITY • 100
All-natural with healthy ingredients.
FLAVOR • 100
Tastes like mint.
VALUE • 100
You can get a bottle on sale now through their website!
How the NUTRACANNA – CBD WAKE DISSOLVING DAYTIME TABLETS Stacks Up Against the Competition
The NutraCanna Wake Dissolving Tablets hit you quick and efficiently, similar to coffee or 5-hour energy (which I stay away from because I would never sleep again). The company is currently selling a bottle that contains 30 tablets for a total of 300 mg of CBD for $39 bucks. You'll have a hard time finding anything this high in quality for that a low a price.
Saving Money With  NUTRACANNA Coupon Codes
Save money with CBD Dissolvable Tablets coupon codes here at Save On Cannabis the World's largest online cannabis coupon code directory.
Disclosure: I received these products gratis so that I could try them and then share my honest opinion with the SOC community. I am employed by Save on Cannabis to write honest reviews and provided a flat rate payment for the writing of the review.  SOC may receive recurring affiliate payments for purchases made based on this content.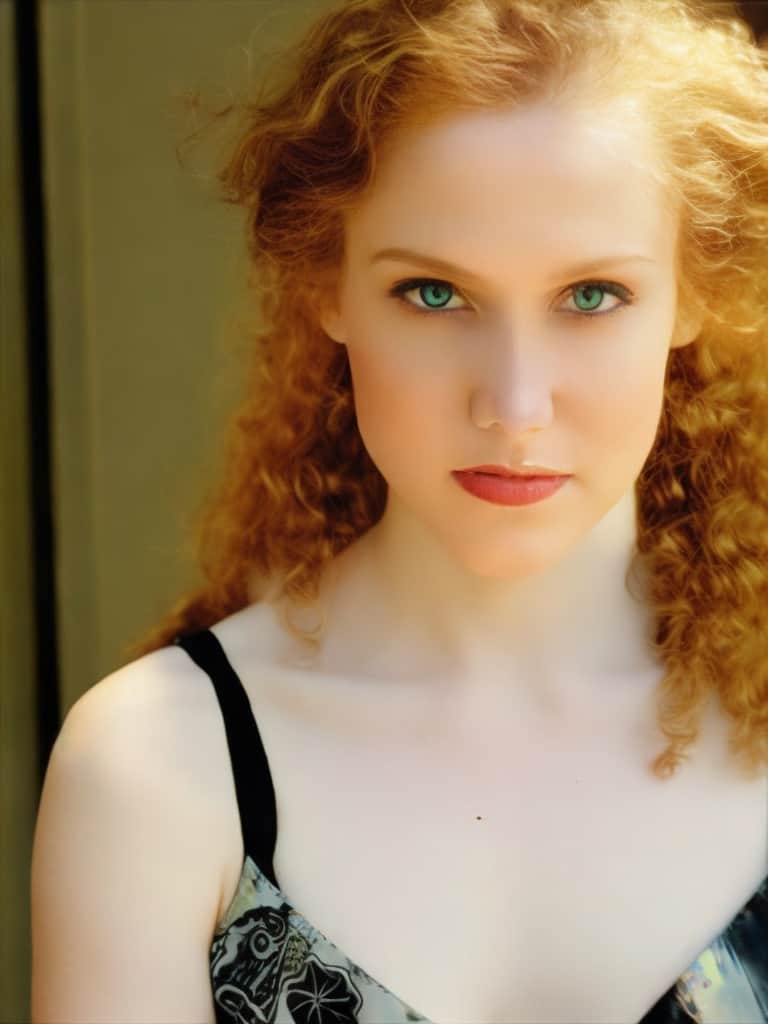 A medicinal cannabis user, utilizing the power of the plant to ease the pains and stresses from long standing conditions that other over the counter or prescriptions could not fix or weren't a natural option like cannabis.  Also, has a background in working directly in the cannabis industry in California within various dispensaries.
Got a case of the Mondays? See if this tincture will stop the FML and let you get back to the chill in our Sunday Scaries Tincture review.
Green Roads is one of the biggest CBD brands, but can their CBD oil standup to our reviewer's needs? Find out in our new Green Roads review.
Our experts break down Herb Approach review of their products & services. Read if you are considering mail order cannabis in Canada.