CBD Review: CBDISTILLERY- 1,000mg Iso CBD Tincture
May 29, 2020 | Romy
CBDISTILLERY THC-FREE PURE CBD OIL TINCTURE - 1,000 MG
Pros
Tastes good
All-natural ingredients
THC-free
Eases pain and stress
Relatively inexpensive
CBDISTILLERY THC-FREE PURE CBD OIL TINCTURE – 1,000 MG
Product Review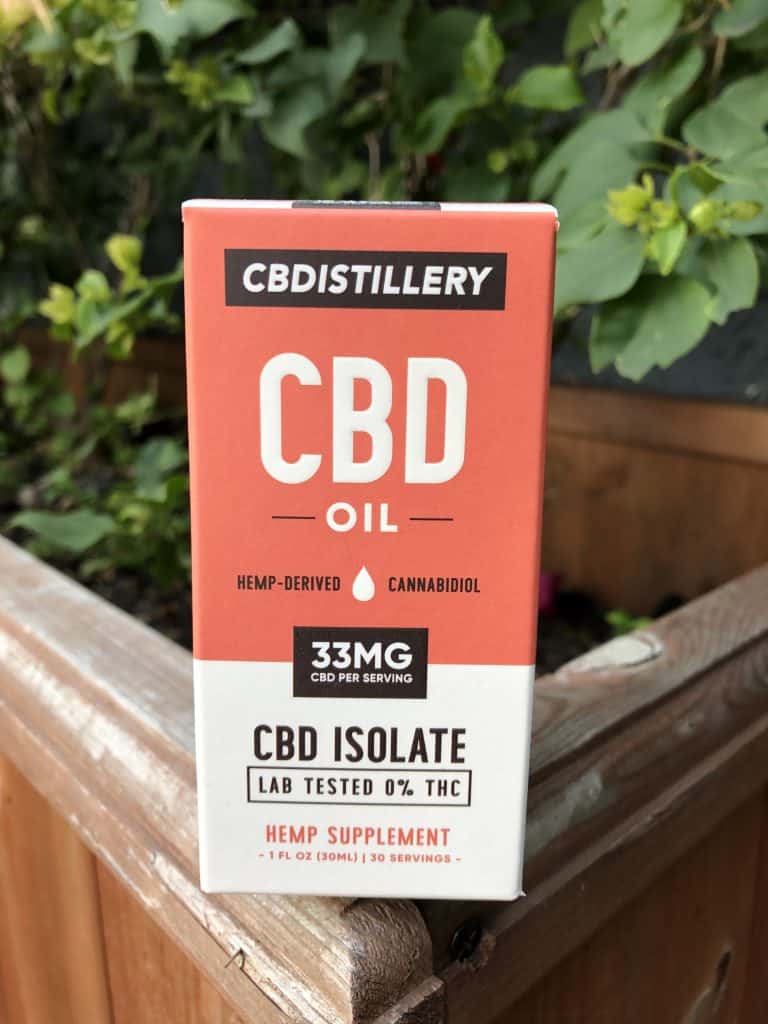 Brand Overview: CBDISTILLERY
CBDistillery has created an effective and affordable line of CBD products to help ease anxiety, stress, and pain. The company's mission is to bring you superior quality at a lower price, making it easier for the everyday person to get CBD-infused tinctures, salves, edibles, isolates, and topicals. The CBDistillery Team is proud to have brought to the Twittersphere the #CBDMOVEMENT™, which aims to educate people about non-addictive and all-natural ways to feel better. Every product is clearly labeled and third-party tested for quality, following guidelines set forth by the FDA. Certified by the U.S. Hemp Authority, you can rest assured that every product you buy from CBDistillery is the real deal. Check out their website for recipes using CBD, like their mouth-watering Buffalo Chicken Dip. The website also contains articles about the benefits of CBD when playing sports or doing yoga.
Products: Oils, Isolates, Gummies, Capsules, Topicals, Vape Liquids, Pets, THC-Free CBD.
Price Range ($-$$$$): $$
---
About CBDISTILLERY THC-FREE PURE CBD OIL TINCTURE – 1,000 MG
If you're looking for a CBD oil that contains zero THC, look no further. CBDistillery Isolate CBD Tincture is third-party and lab-tested to make sure you're getting the purest and most potent product on the market. Using natural farming practices, you can rest assured your CBD is U.S. Hemp Authority certified and free of GMOs. You can add this tincture to your beverages, or just take it under your tongue, holding it for 10-20 seconds before swallowing. CBDistillery uses oil extracted from the aerial parts of the cannabis plant, which is just a fancy way of saying they use the CBD-rich parts of the plant that are exposed to air.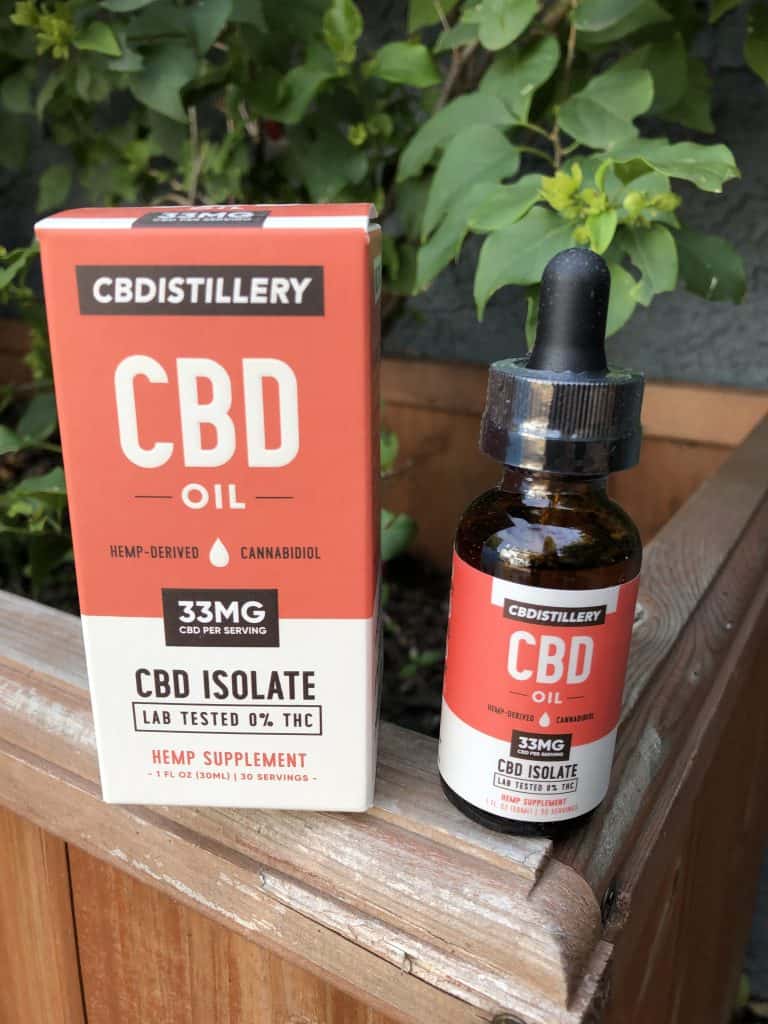 ---
CBDISTILLERY THC-FREE PURE CBD OIL TINCTURE – 1,000 MG Specifications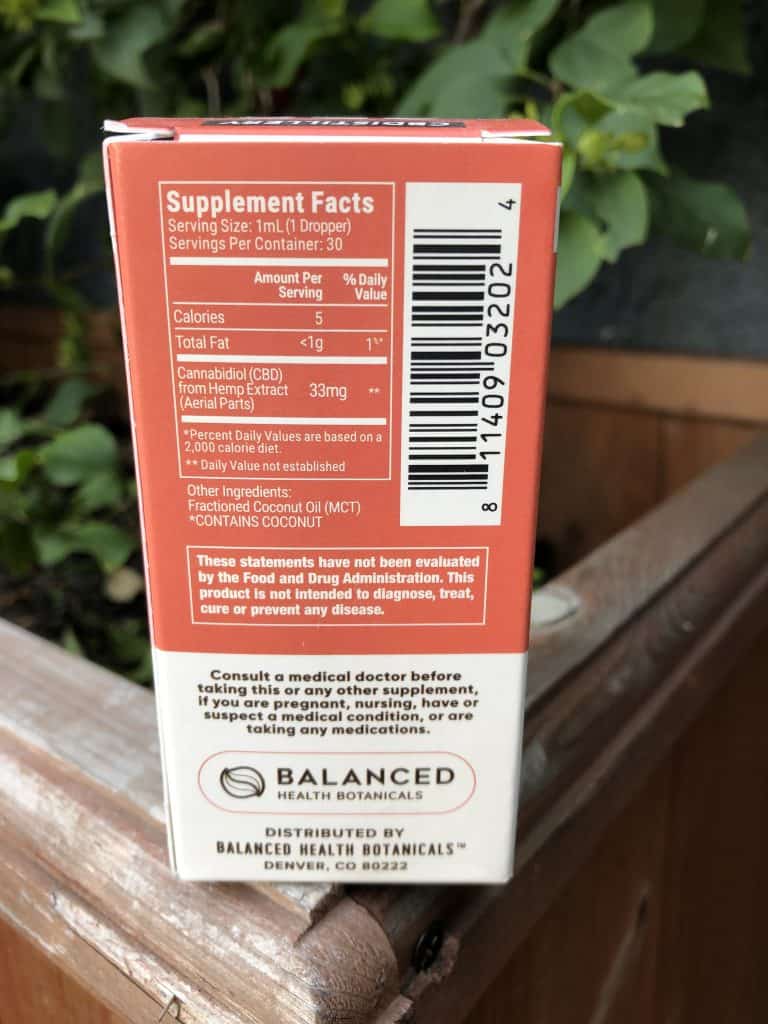 Ingredients: Cannabidiol (CBD) from Hemp Extract (Aerial Parts), Fractionated Coconut Oil (MCT).
1,000 mg CBD
33 mg CBD per serving
1 fl. oz (30 ml)
30 servings
0% THC
---
How We Tested the CBDISTILLERY THC-FREE PURE CBD OIL TINCTURE – 1,000 MG

Having chronic illnesses in the time of the Coronavirus adds a whole new level of stress to my life. Since driving and carrying things is difficult for me, I always get groceries delivered. Now, because able-bodied people are getting groceries delivered, I have to wait five days sometimes just to reserve a delivery spot. Not to give too much information, but I also have a health issue that makes me need to frequently urinate. In other words, I have a lot of not-nice feelings about the people who stockpiled toilet paper. All that said, I do feel more equipped to deal with these kinds of hassles, because as a disabled person, I have to deal with hassles all the time, even when things are normal in the world. CBD has been a gift from the gods in terms of helping me deal with the stress of the "new normal". I was excited to try CBDistillery's THC-free tincture to see if it would help relieve my stress so I can deal with the new and exciting hurdles thrown my way.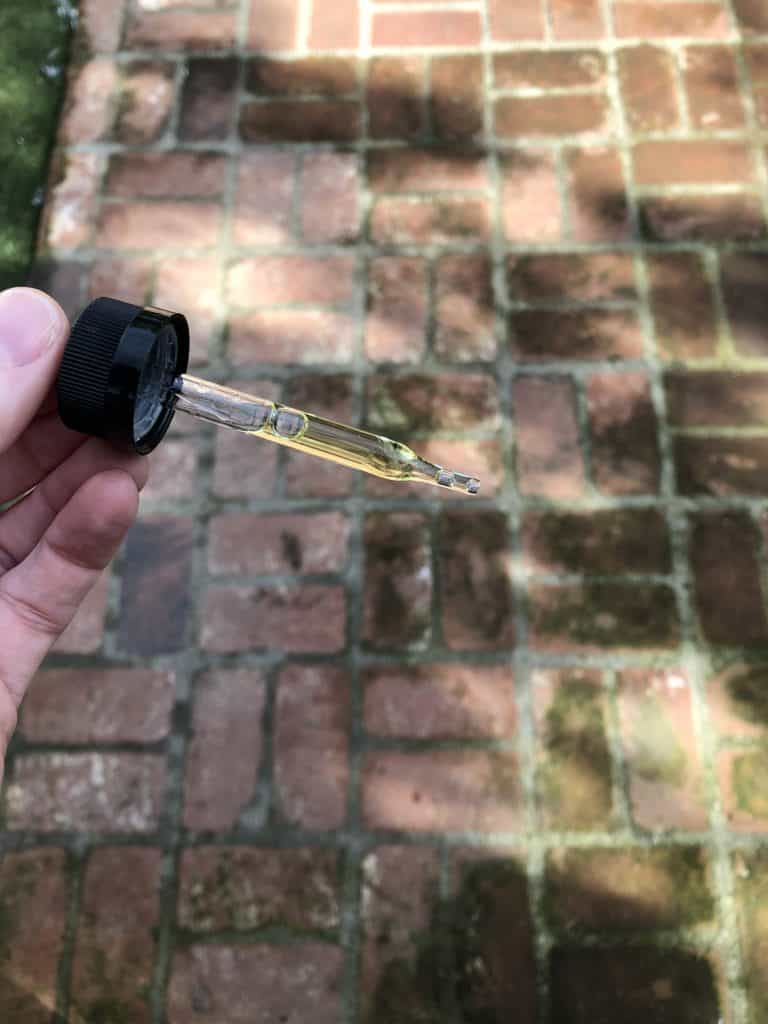 ---
How the CBDISTILLERY THC-FREE PURE CBD OIL TINCTURE – 1,000 MG Worked for Me

I took a serving of this tincture in the morning and again at night. The effects were subtle, but after regularly taking it for a couple of days, I noticed a difference in my stress levels. I didn't worry about the little things and was able to be more mindful when it came to the issues at hand. I live with able-bodied people, and they've been impressed with how good I am at isolating, grocery shopping from home, and problem-solving in the time of quarantine. I don't want to tell them that as a sick person, not much has changed in my life, but it's good to know that disability can be good for something. I'll be relying on CBD to keep my stress levels in check during this epidemic, and long after.
---
Useful and Unique Things to Know About CBDISTILLERY THC-FREE PURE CBD OIL TINCTURE – 1,000 MG
A serving of CBDistillery's 1,000 mg tincture contains 33 mg of CBD. As an experienced CBD-user, I take between 30 – 60 mg daily. For people new to CBD, however, it's recommended that you begin with 5 – 10 mg, then increase your dosage as needed. More and more doctors are getting on the CBD bandwagon, so feel free to ask yours for their recommendation. They might not know much, but they can at least tell you if they think it will help. My podiatrist strongly recommended it after my foot was run over by a car. CBDistillery also makes tinctures with 8, 17, 83, and 167 mg per serving.
---
CBDISTILLERY THC-FREE PURE CBD OIL TINCTURE – 1,000 MG Ratings
In the next sections gradings from 0-100 on our review, these grades add up to give the product's overall score.
PRESENTATION • 100
Informative packaging.
RELIABILITY • 100
Eases pain and anxiety.
QUALITY • 100
All-natural ingredients.
FLAVOR / SMELL / or EASE OF USE • 100
You can barely taste the hemp!
VALUE • 100
Relatively inexpensive.
---
How CBDISTILLERY THC-FREE PURE CBD OIL TINCTURE – 1,000 MG Stacks Up Against the Competition
The CBDistillery THC-Free Pure CBD Oil Tincture is a great option for people looking to take CBD without risk of taking anything psychoactive or failing a urine test. What sets CBDistillery apart from other companies is they also offer CBD products that contain full-spectrum CBD with a minute amount of THC. It's not anything that's going to get you high, but some people prefer full-spectrum so they can get even more of the health benefits of the cannabis plant.
---
Saving Money With Our Verified CBDISTILLERY Coupons
Save money by using our verified CBD Tinctures here at Save On Cannabis the World's largest online cannabis coupon code directory.
---
Disclosure: I received these products gratis so that I could try them and then share my honest opinion with the SOC community. I am employed by Save on Cannabis to write honest reviews and provided a flat rate payment for the writing of the review. SOC may receive recurring affiliate payments for purchases made based on this content.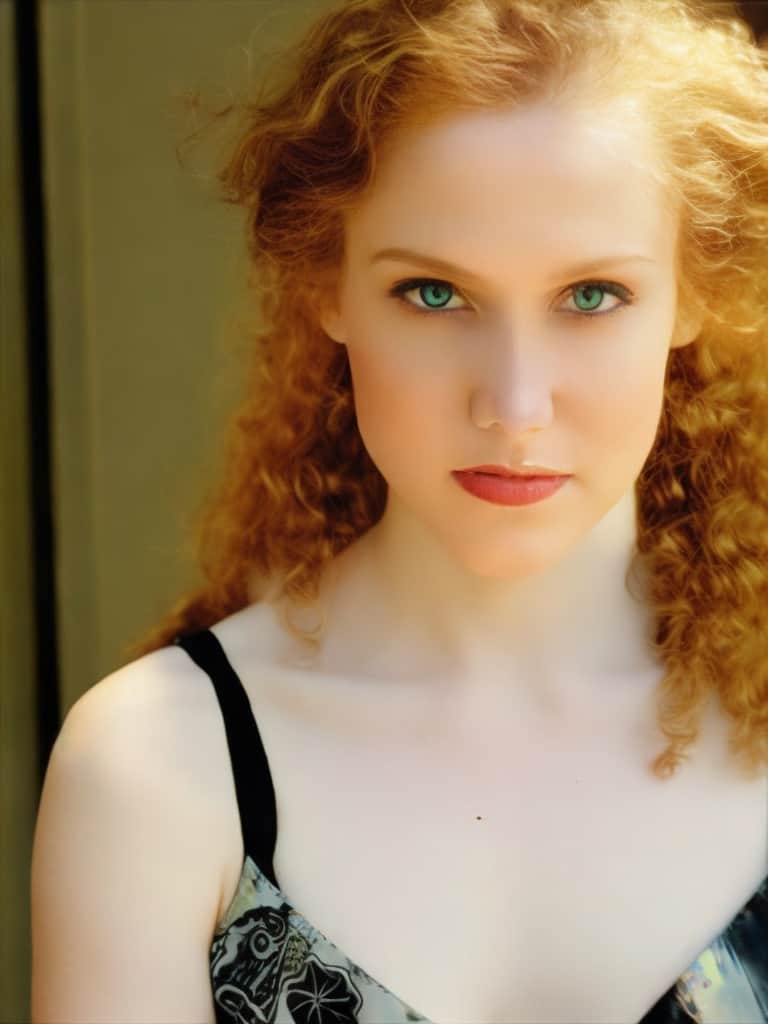 A medicinal cannabis user, utilizing the power of the plant to ease the pains and stresses from long standing conditions that other over the counter or prescriptions could not fix or weren't a natural option like cannabis.  Also, has a background in working directly in the cannabis industry in California within various dispensaries.
Our expert tries out the Real Scientific Hemp Oil (RSHO) Gold Label CBD Oil orally for pain and sleep in this review. See if it is worth your money.
In this Papa & Barkley Releaf Softgels review we test out these respected CBD pills to see how they worked for our team.
Trying to soothe pains before sleep our reviewer puts the Meridian Life Balance "Relieve" CBD Balm to the test in this hands on review.