CBD Review: CBDistillery – 1,000mg Full Spectrum Tincture
Jul 7, 2020 | Save On Cannabis
CBDistillery Full Spectrum CBD Oil - 1,000 MG
Pros
Inexpensive
Effective
All-natural ingredients
Easy to use
Cons
Slightly bitter weedy taste
CBDISTILLERY FULL SPECTRUM CBD OIL – 1,000 MG
Product Review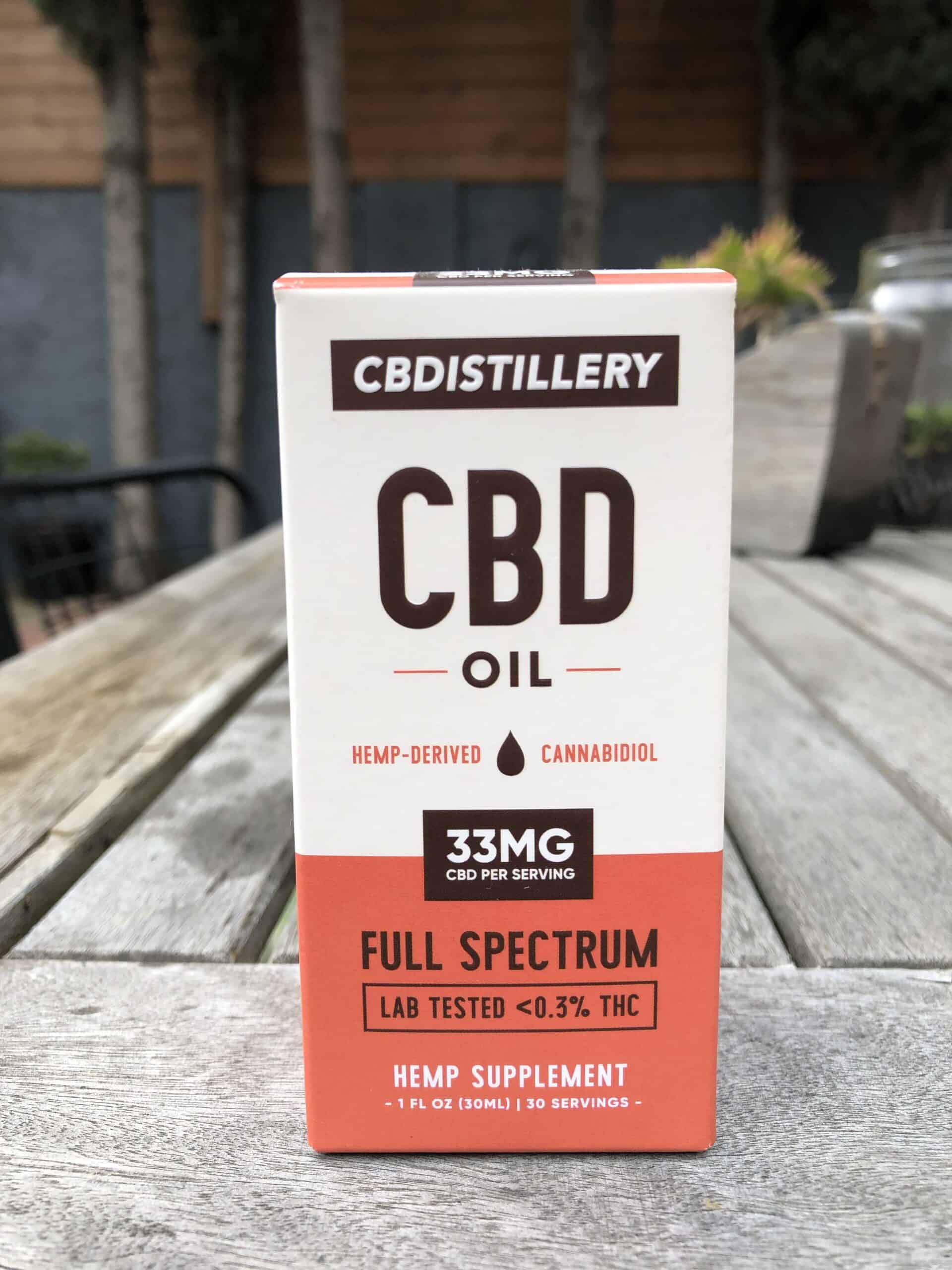 Brand Overview: CBDISTILLERY
CBDistillery has created an effective and affordable line of CBD products to help ease anxiety, stress, and pain. The company's mission is to bring you superior quality at a lower price, making it easier for the everyday person to get CBD-infused tinctures, salves, edibles, isolates, and topicals. The CBDistillery Team is proud to have brought to the Twittersphere the #CBDMOVEMENT™, which aims to educate people about non-addictive and all-natural ways to feel better. Every product is clearly labeled and third-party tested for quality, following guidelines set forth by the FDA. Certified by the U.S. Hemp Authority, you can rest assured that every product you buy from CBDistillery is the real deal. Check out their website for recipes using CBD, like their mouth-watering Buffalo Chicken Dip. The website also contains articles about the benefits of CBD when playing sports or doing yoga.
Products: Oils, Isolates, Gummies, Capsules, Topicals, Vape Liquids, Pets, THC-Free CBD.
Price Range ($-$$$$): $
---
About CBDISTILLERY FULL SPECTRUM CBD OIL – 1,000 MG
CBDistillery's 1,000 mg tincture contains 33 mg of CBD per serving for a strong dose that will help ease your anxiety and soothe chronic pain. This full-spectrum hemp oil contains less than .3 % THC so it won't get you high but you'll still get all the amazing benefits of the cannabis plant. This high-quality tincture contains much more than CBD. You'll be getting the benefits of plant proteins, minerals, and vitamins. Everything from CBDistillery is third-party and lab-tested, and you can't find a company with such great prices. They offer their tinctures in servings of 8 mg, 17 mg, 33 mg, 83 mg, 167 mg.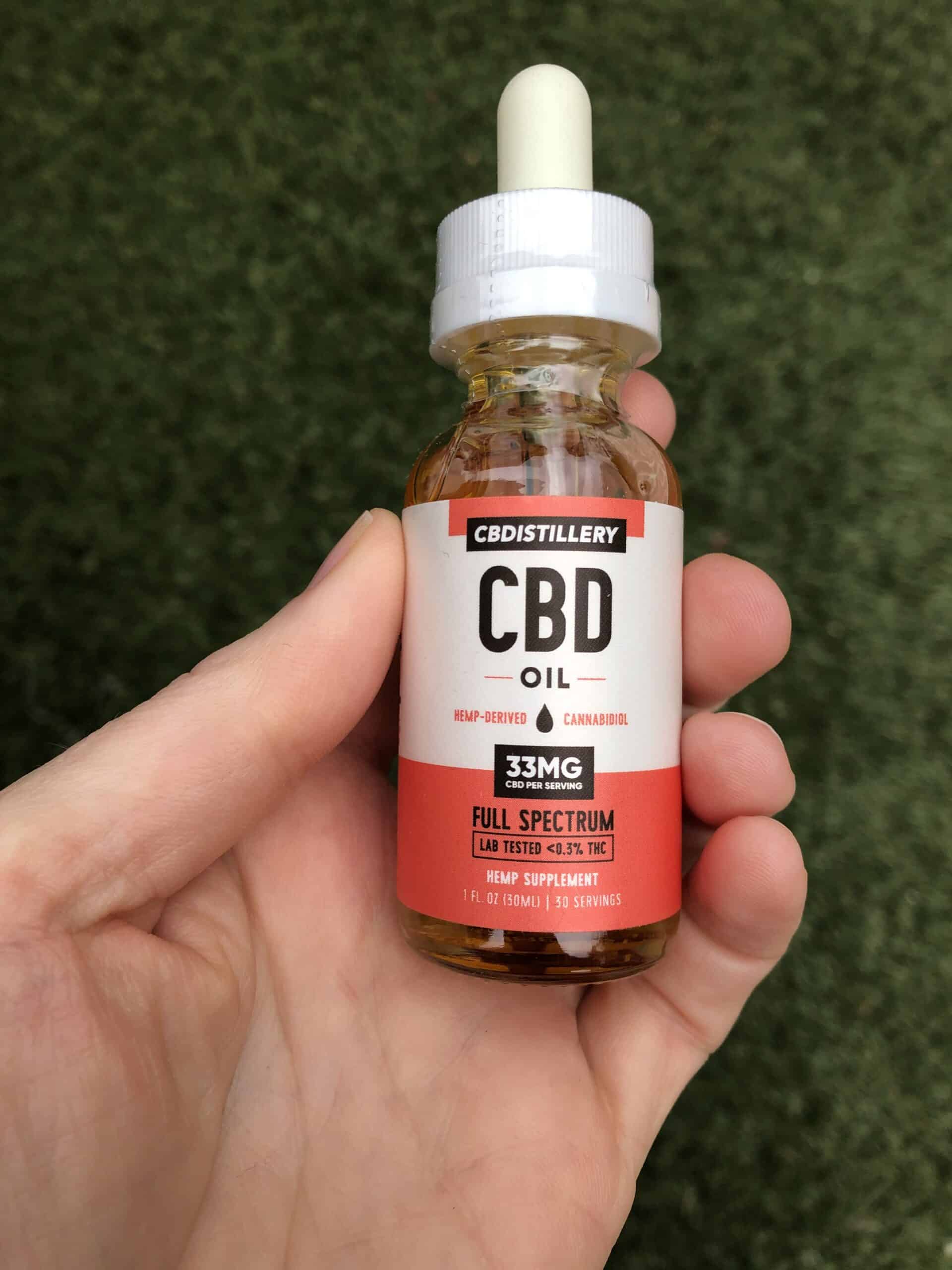 ---
CBDISTILLERY FULL SPECTRUM CBD OIL – 1,000 MG Specifications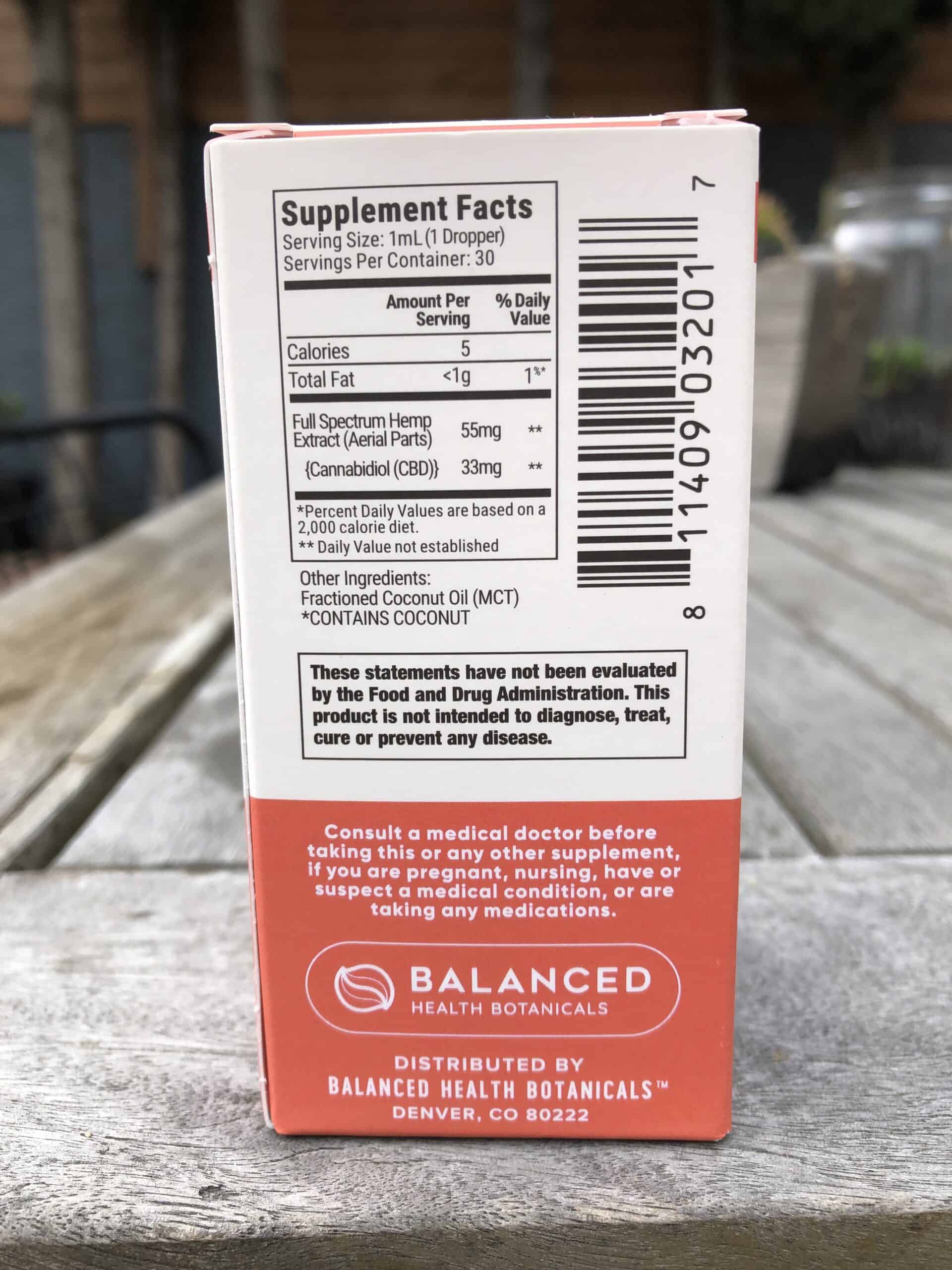 1,000 mg CBD
33 mg CBD per serving (1 dropper)
1 fl oz (30 ml)
30 servings
Less than .3% THC
Ingredients: Full Spectrum Hemp Extract (Aerial Parts), Cannabidiol (CBD), and Fractionated Coconut Oil (MCT)
Non-GMO
Gluten-free
---
How We Tested the CBDISTILLERY FULL SPECTRUM CBD OIL – 1,000 MG
I don't know what the world will be like when you read this, but right now, I'm quarantine-ing and living a life mostly at home. The most challenging part of being home all the time, besides living with two children under six who want to play with me if I step outside my bedroom/office/classroom, is the stress of having my routine upended, and figuring out how to make the new normal, normal-ish for me. CBD has always helped me find balance and mindfulness; it relieves stress in a way that helps me focus and be more in-the-moment. I'm a big fan of CBDistillery's products, so I knew their 1,000 mg tincture would be effective. I took one serving for 33 mg of CBD first thing in the morning, and again at night.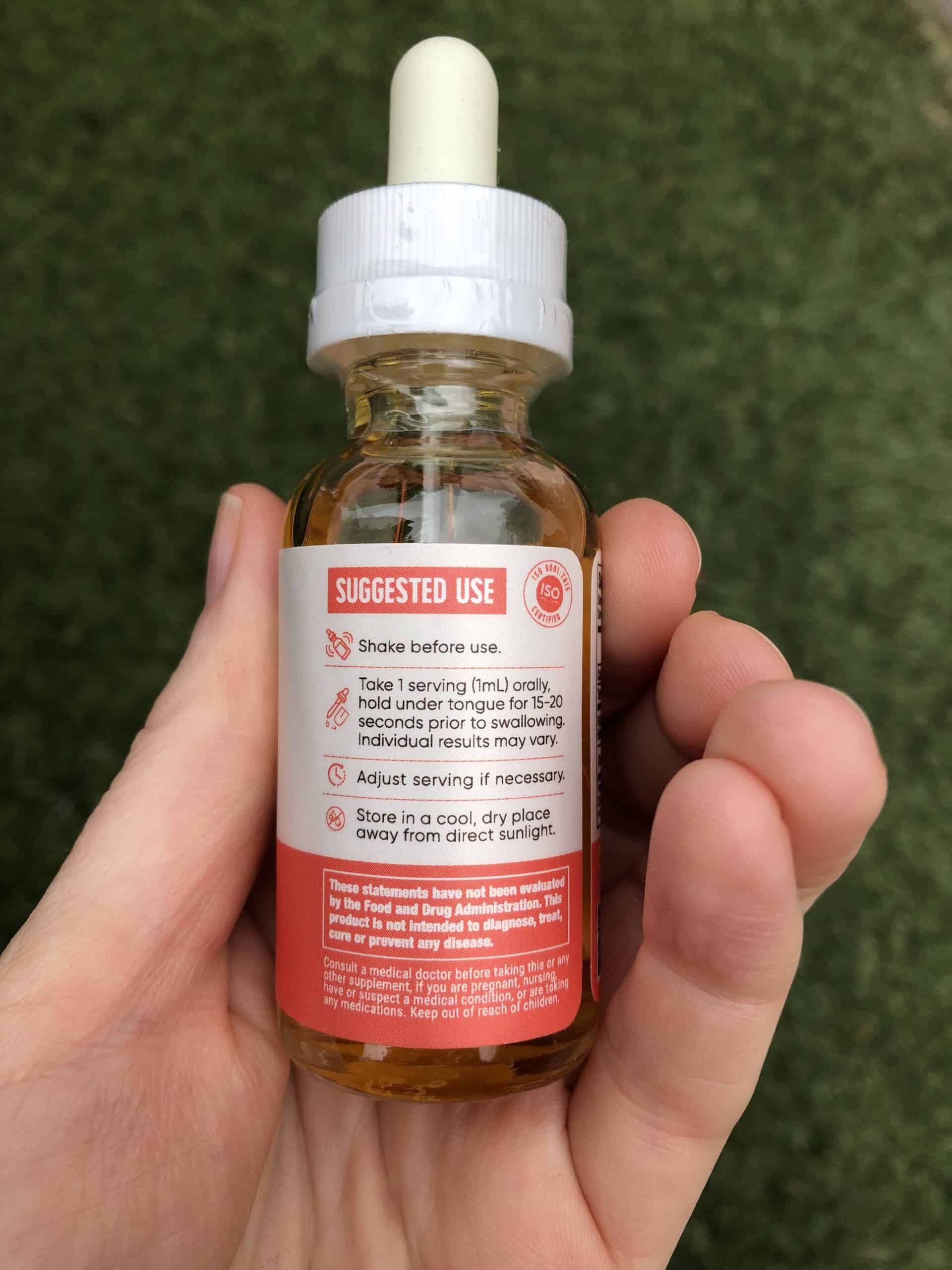 ---
How the CBDISTILLERY FULL SPECTRUM CBD OIL – 1,000 MG Worked for Me

As I suspected, CBDistillery Full Spectrum CBD Oil – 1,000 mg was effective in helping me find balance throughout the day. Using it for a week, I found myself less stressed out by the changes in my life, and more able to just be in the moment, and deal with things as they came. The tincture made me feel warm, calm and focused. This will become my new daily pandemic prescription. It even helped me sleep a little better and it eased some of the chronic pain in my legs.
---
Useful and Unique Things to Know About CBDISTILLERY FULL SPECTRUM CBD OIL – 1,000 MG
CBDistillery gives you a ton of useful information not just on the packaging, but on their website too. They have a blog and a help center you can go to in order to get information on CBD. They do a great job explaining the difference between CBD and THC, and the effectiveness of CBD with or without THC in the mix. I found it particularly helpful to read their blogs because it gives me the language to use when explaining to people that when I take CBD drops, I'm not getting high.
---
CBDISTILLERY FULL SPECTRUM CBD OIL – 1,000 MG Ratings
In the next sections gradings from 0-100 on our review, these grades add up to give the product's overall score.
PRESENTATION • 100
Informative packaging.
RELIABILITY • 100
Eases pain and anxiety.
QUALITY • 100
Potent and pure ingredients.
FLAVOR / SMELL / or EASE OF USE • 80
Tastes a little weedy.
VALUE • 100
Great deal!
---
How CBDISTILLERY FULL SPECTRUM CBD OIL – 1,000 MG Stacks Up Against the Competition
CBDistillery has created a diverse line of quality products at reasonable prices. It's hard to compete with a company that has everything to offer, from tinctures to topicals to isolates, all for cheaper than you can get anywhere else. If CBDistillery wants to kick up their game a little more, they could try and formulate a tincture that tastes less weedy. I've tried several unflavored tinctures that hide the taste of hemp, so I know it's possible.
---
Saving Money with Our Verified CBDISTILLERY Coupons
Save money by using our verified CBD Tinctures here at Save On Cannabis the World's largest online cannabis coupon code directory.
---
Disclosure: I received these products gratis so that I could try them and then share my honest opinion with the SOC community. I am employed by Save on Cannabis to write honest reviews and provided a flat rate payment for the writing of the review. SOC may receive recurring affiliate payments for purchases made based on this content.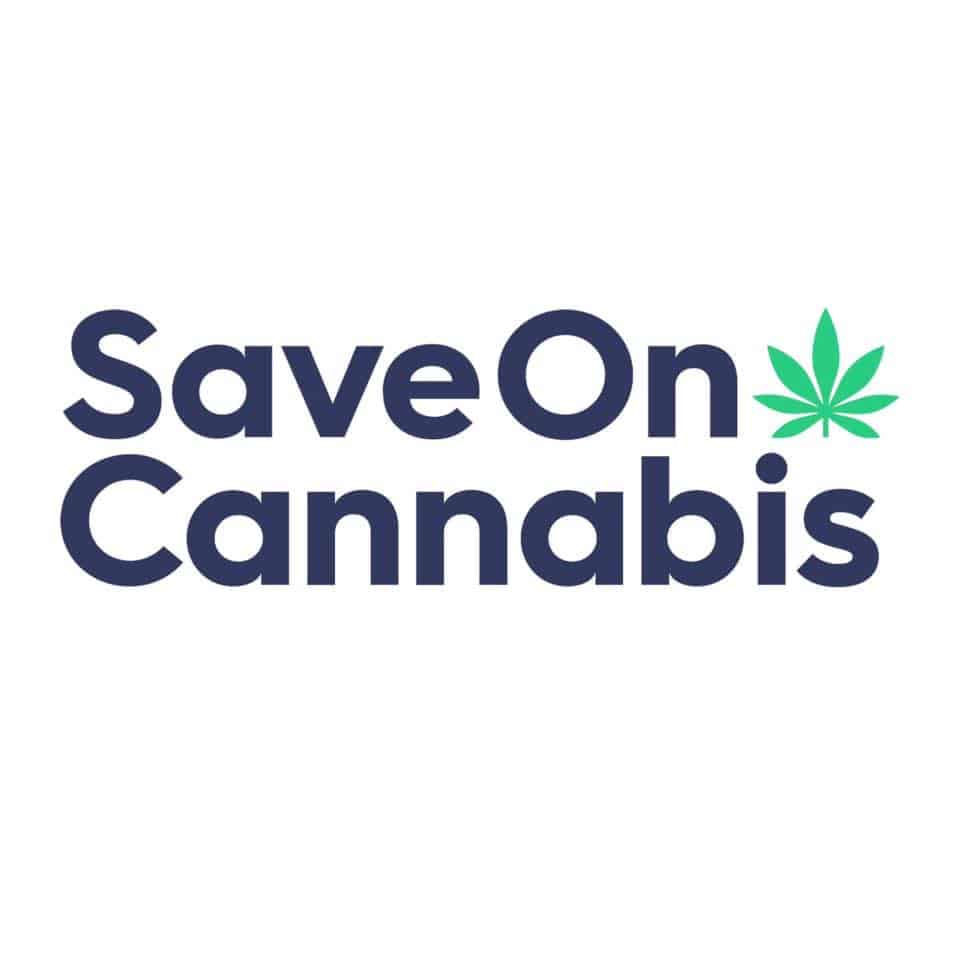 Save On Cannabis is the most trusted source for cannabis discounts and education information.  Vetted deals and clearly written articles to help you become a wiser consumer whether focused on the medical or recreational value of cannabis products.
Interested in CBD for sleep? This Infinite CBD review is for their P.M. Capsules which contain CBD and a dose of melatonin. See how it worked for us!
Read this hands on CBDistillery review of their CBD Pet Tincture to see if it worked for some rambunctious & anxious cats. See if it is worth your money.
In this Meridian Life Balance review we try the roll on CBD topical to see how it compares to Aspercreme for consistent pains.