Cannabis Storage Review: Erbanna Mindy News Print
Mar 28, 2019 | Romy
Erbanna
Pros
Aesthetically pleasing
Keeps things organized
Great price
Well-made
Hides the smell of cannabis
ERBANNA MINDY 1.0 NEWS PRINT
Product Review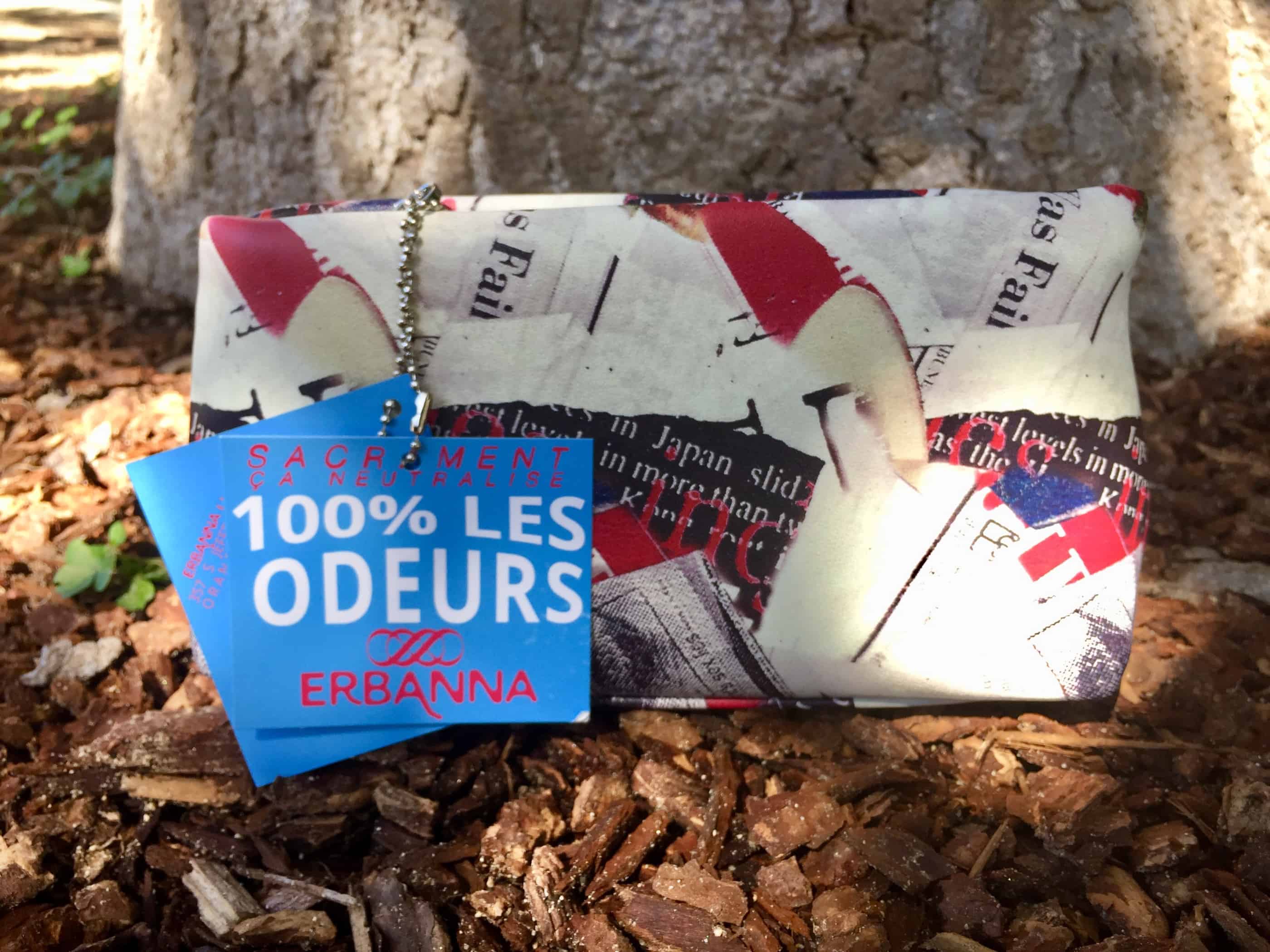 Brand Overview: ERBANNA
Erbanna creates one of a kind bags for all your cannabis needs. These purses and containers are made with high-quality materials designed to hide the smell of weed so you can go out without reeking like a dispensary.
With these bags, you'll feel stylish and secure. Each product is unique, with places to put your flower, vape cartridges, edibles, or accessories. Erbanna is about style and discretion with a ton of different looks for casual outings or fancy parties. The bags come in a variety of shapes and sizes that look like purses, handbags, make-up bags, and glasses cases, so you can carry around your cannabis products in something more socially acceptable than a plastic baggy or tinfoil.
Products: Collections: All-N-Ones, Collaborations, Day 2 Night, Fan Favorites, For Him, Glass Storage, Newest Styles, Stash Bags, Vape Cases
Price Range ($-$$$$): $-$$$
---
About the ERBANNA MINDY 1.0 NEWS PRINT
Erbanna's Mindy 1.0 News Print looks like a cosmetics case, but in reality, it's a chic bag for your weed and accessories. There are pockets for your flower, vape pen, lighter, rolling papers, even your edible! It's a discreet and odor-proof way to be the most stylish stoner in the room. This carrying case has an avant-garde newsprint exterior with splashes of red to match the sexy lining on the inside. I've never seen another cannabis bag made for both convenience and style, so Erbanna certainly has something new to offer to the market.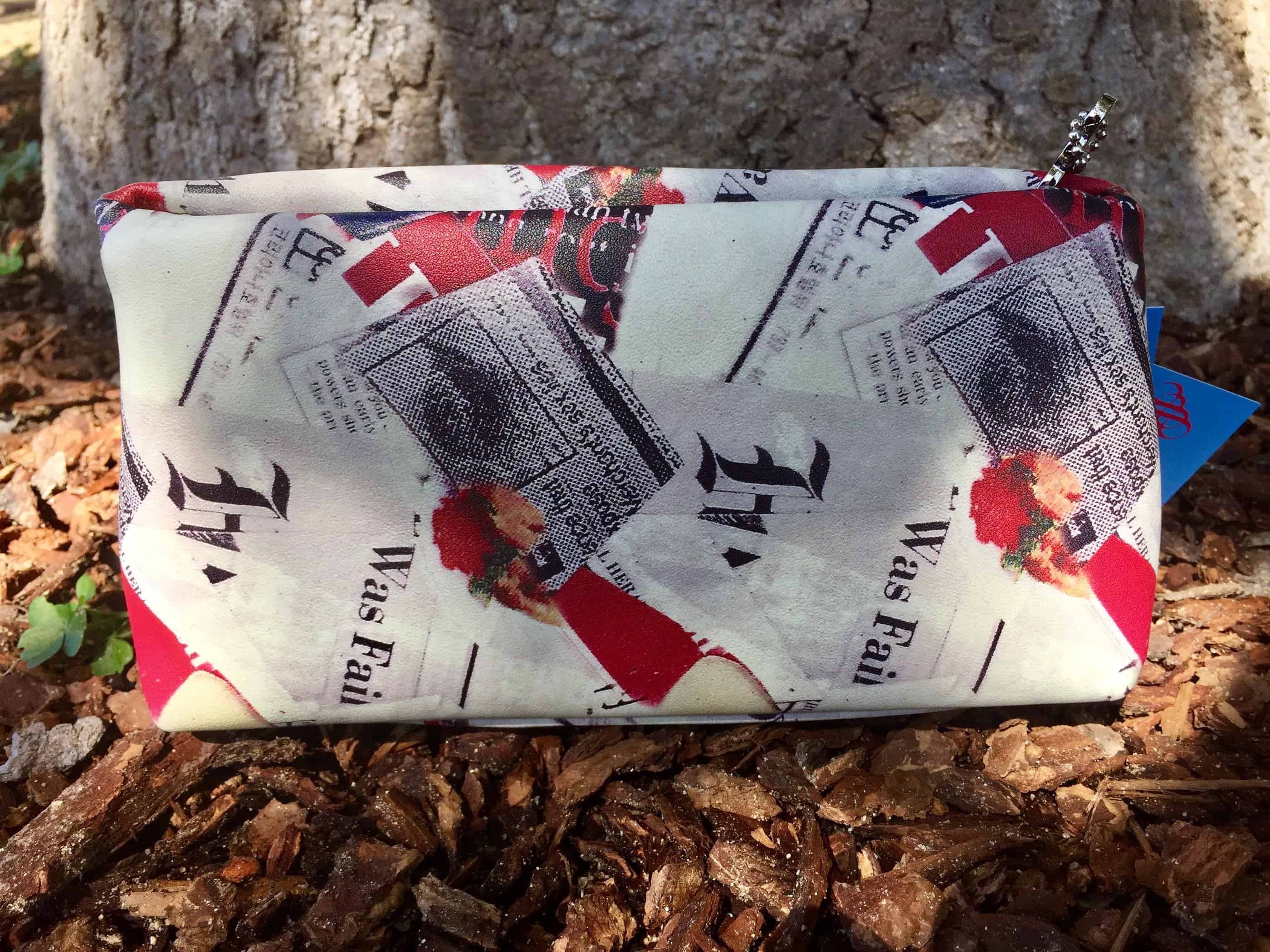 ---
ERBANNA MINDY 1.0 NEWS PRINT Specifications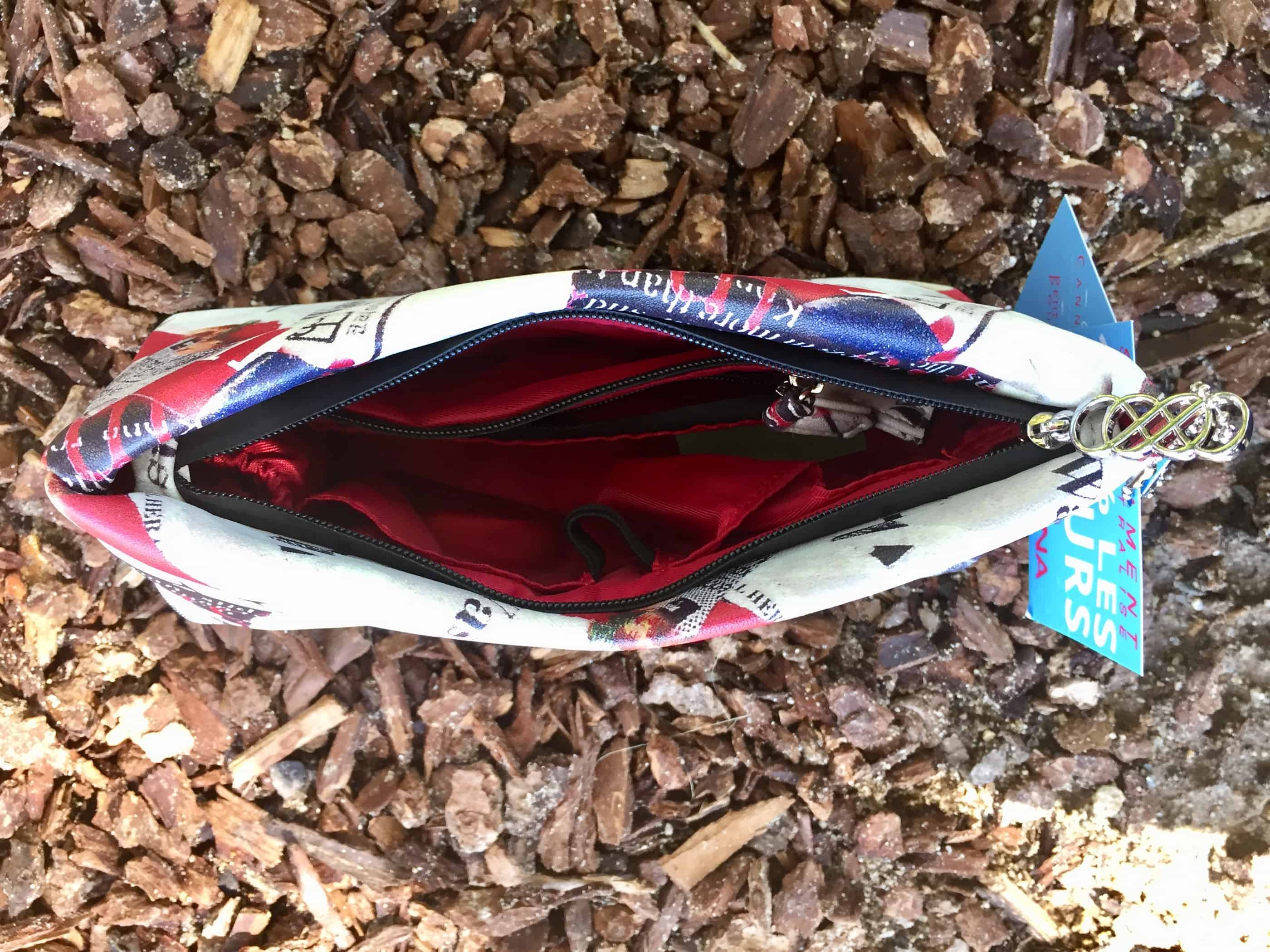 Dimensions: 8" X 4 5/8" X 2 7/8"

Odor-Loc technology

Smell proof zippers

Made with no animal products
---
How We Tested the ERBANNA MINDY 1.0 NEWS PRINT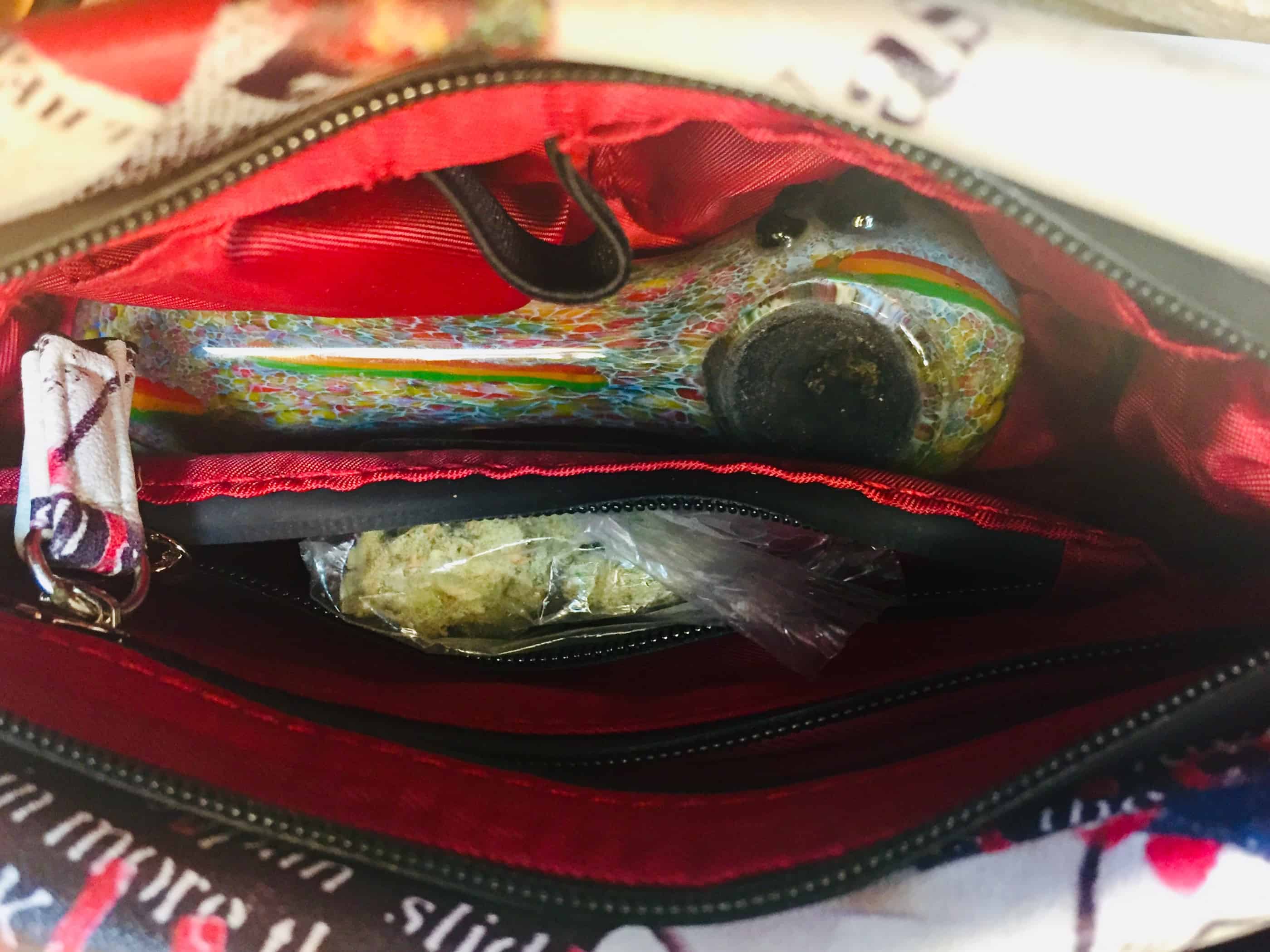 I paid a visit to my friend Marie, who always has a ton of flower on her person since she's in the business of selling cannabis. I wanted to test out the odor-prooficity of this pretty bag and don't usually have any flower on me as I'm an edibles girl. The next time we grabbed lunch, we made our way to her office to try this puppy out. I wanted to see how it worked with a small amount of weed, but also, just for fun, to see how it would work in terms of its odor-proofness if I packed it full.
And for my own personal use, I decided to test it out by placing my CBD vape pen, some of the weedy smelling tincture in my possession, along with a couple of Cheeba Chews. Normally, I can smell the chews in my backpack, and I really hate going out and having people know that I'm carrying cannabis products on my person. I walked to the local coffee shop with my new Mindy 1.0 News Print bag in hand and sniffed deeply the whole way to see if this was, indeed, as "damn near smell proof" as advertised.
---
How the ERBANNA MINDY 1.0 NEWS PRINT Worked for Me
The Erbanna Mindy 1.0 News Print "cosmetics case" worked as advertised, and hid the smell of cannabis. When I was in the coffee shop, I took the bag out of my backpack and set it on the table. I wanted to see if any of the other patrons would notice anything. Nobody did! Or, if they had a Hannibal Lecter-esque sense of smell and did notice something, they were polite enough not to say anything. I even ran into an old acquaintance and she complimented me on my new purse. I felt a little strange carrying it around since I don't even use purses, but it was a nice experiment, and the bag passed the test with flying colors. I will definitely be using the purse again, and since I don't often need to carry around cannabis products, it will get a lot of use as a traveling case for my toiletries.
---
Useful and Unique Things to Know About ERBANNA MINDY 1.0 NEWS PRINT

This bag is like the Tardis. And if you aren't a Doctor Who fan and don't know what I'm talking about, the Tardis is a time machine and spaceship that, on the outside, looks like a British police box. However, it's much "bigger on the inside," with an infinite amount of space and storage. This bag reminds me of the Tardis because on the outside it looks like a regular-sized, cute, cosmetics case. On the inside, it fits an enormous amount of product and paraphernalia. And everything can be neatly organized in individual pockets. You can be stylish, smell-free, and organized!
---
ERBANNA MINDY 1.0 NEWS PRINT Ratings
In the next sections gradings from 0-100 on our review, these grades add up to give the product's overall score.
PRESENTATION • 100
Super cute bag that looks like a cosmetics case.
RELIABILITY • 100
Really hides the smell of weed!
QUALITY • 100
Well-made.
FLAVOR / SMELL / or EASE OF USE • 100
Easy to use. If you know how to use a zipper, you'll be fine.
VALUE • 100
Great value for size, style, and quality.
---
How the ERBANNA MINDY 1.0 NEWS PRINT Stacks Up Against the Competition
If you're looking for a stylish and odor-proof bag for your cannabis products, you would be hard-pressed to find anything with this level of value and quality. I found other cute bags online that were comparable and they were insanely expensive. Erbanna is also the only one of its kind to have this amount of variety in products. You can find items of all different sizes and styles. I'm excited to get my hands on the Jenny Map purse, with its ravishing red steampunk map design.
---
Saving Money With Erbanna Coupons
Save money on all Cannabis Storage Reviews here at Save On Cannabis the World's largest online cannabis coupon code directory.
---
Disclosure: I received these products gratis so that I could try them and then share my honest opinion with the SOC community. I am employed by Save on Cannabis to write honest reviews and provided a flat rate payment for the writing of the review. SOC may receive recurring affiliate payments for purchases made based on this content.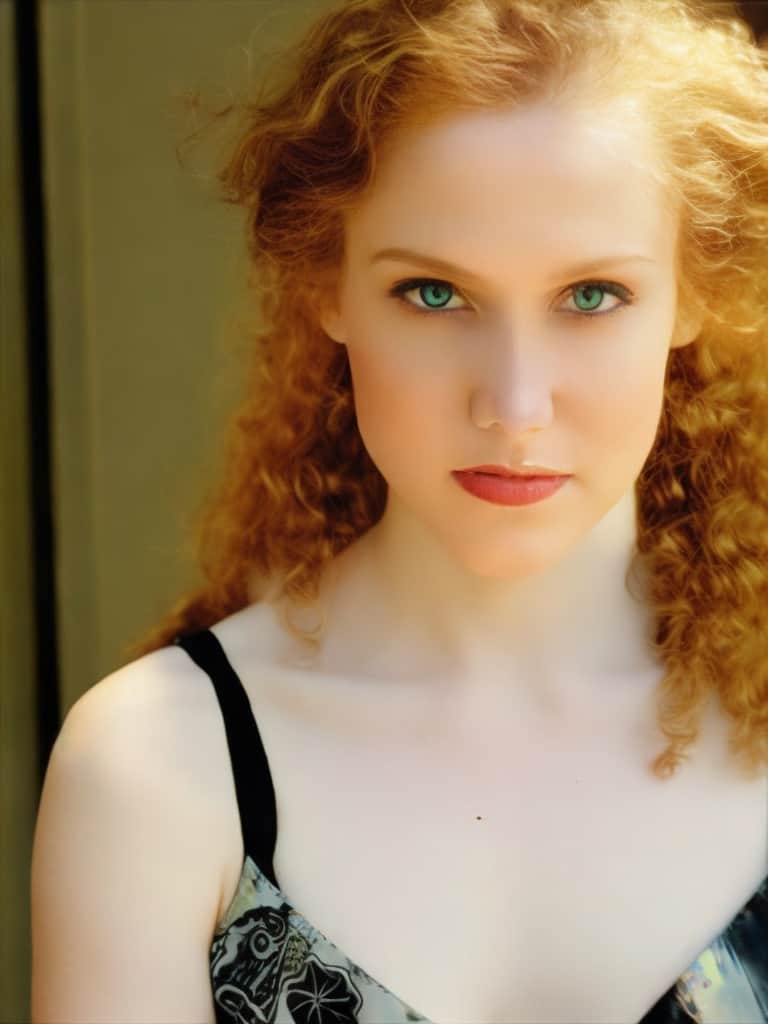 A medicinal cannabis user, utilizing the power of the plant to ease the pains and stresses from long standing conditions that other over the counter or prescriptions could not fix or weren't a natural option like cannabis.  Also, has a background in working directly in the cannabis industry in California within various dispensaries.
Our reviewer gets hold of the Hoboken Hemp Eucalyptus 250mg CBD blend to help her pains & get sleep. Find out how it worked in Hoboken Hemp review.
Looking for an extremely high dose CBD tincture? In this Lock & Key Remedies review of their 400mg Extreme Tincture we put it to the test.
Discover if SeraLabs' CBD Isolate Gummies truly earn the "Miracle Gummies" title. Read our SeraLabs review to find out what we experienced.