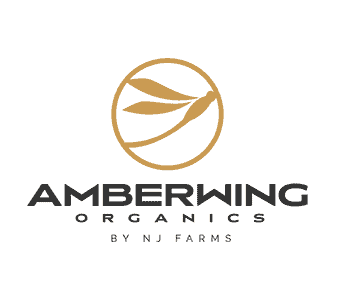 Amberwing Organics Coupons
Amberwing Organics Coupon Codes

Quality CBD Products
CRAFTED WITH CARE
Our proprietary Cold CO2 extraction process unlocks the Goodness & Healing of Hemp in it's purest Full-Spectrum form as Mother Nature intended.
---
Featured Categories
CBD Oils
Hemp Oil Variety Packs

CBD for Pets

Lotions, Topicals

Tinctures
---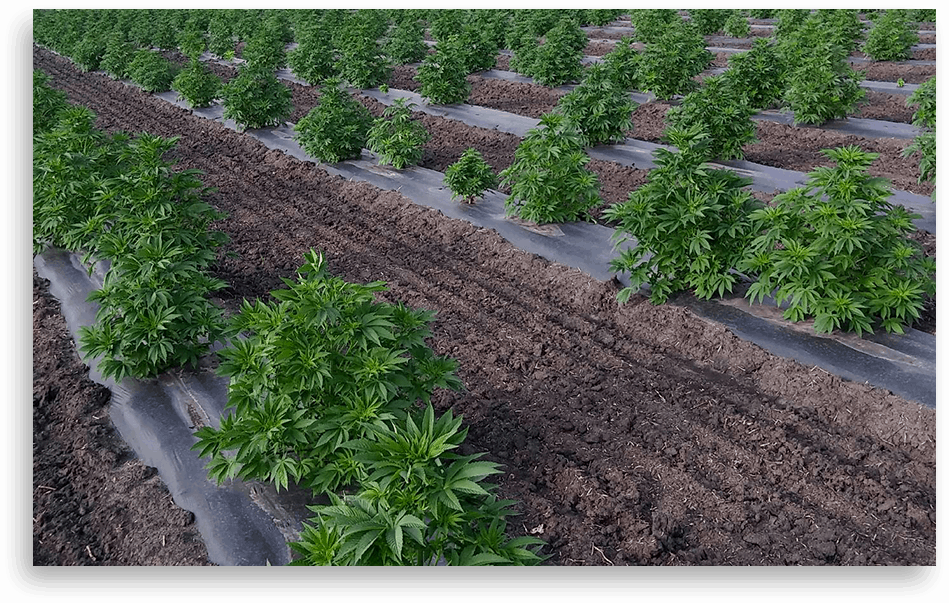 What is CBD?
Amberwing Organics by NJ Farms' CBD is a cannabidiol ("CBD") oil derived from certified organic-standards industrial hemp grown in Wisconsin and the surrounding areas without the use of harmful pesticides and herbicides. Our industrial hemp strain is chosen for its high levels of CBD attributes, setting these products ahead of all others. Our local hemp producers use family-oriented, small farm care to produce a dependable and high-quality product. We utilize certified third-party test facilities on each lot of material to ensure only the highest quality products arrive at your doorstep.
---
Benefits Of CBD
Reducing Anxiety

Relieves Sleeplessness
Improves Focus
---

Lowering Stress

Managing Chronic Pain

Improves Inflammatory Response
---
Save money now with verified Amberwing Organics coupon codes!
---
---
The Process
There are many reasons to purchase from NJ Farms, and this is further supported in the following highlights:
**We only sell full-spectrum: CBD oil includes a wide range of cannabinoids present in the hemp plant that provide a greater effect than CBD alone, as all of the cannabinoids work together. There are over 100 'identified' compounds in the cannabis plant, and while most of these compounds have their own therapeutic benefit, they combine synergistically to provide a far better performance than any single compound, including CBD. Full-spectrum CBD also contains a variety of essential vitamins, minerals, fatty acids, protein, chlorophyll, terpenes, flavonoids, and fiber. Studies that compare the performance of full-spectrum CBD extract with CBD alone conclude that full-spectrum is more effective when fighting pain and inflammation.
**We use organic farming techniques and all-natural additives: Our farms have no harmful chemicals such as pesticides, herbicides, or fungicides, and our hemp varieties are non-GMO. Our additives contain no preservatives, emulsifiers, and all flavorings are all-natural. All of our products are truly pure and natural.
**Cold CO2™ all-natural extraction process: The hemp dry mass of buds from our fields is processed in a proprietary Cold CO2™ extraction process. At low processing temperatures and pressures, we are able to more selectively extract the desired cannabinoids and terpenes, which greatly reduces the amount of down stream processing, ultimately allowing us to create a more natural and healthier end product.
**Locally Grown: All of our products are locally grown. Nothing is imported from outside of the USA. Our farms are located in Wisconsin and Minnesota, where the cooler temperatures support hearty hemp varieties with exceptional cannabinoids and terpenes.
**Testing by 3rd Party: All of our products are tested, of which contents are confirmed by 3rd party facilities, and such reports are available on our site.
**Family Team: We are a large family of friends, relatives, and neighbors in a small-town community, dedicated to providing the best CBD products online and the friendliest customer service.
---
About us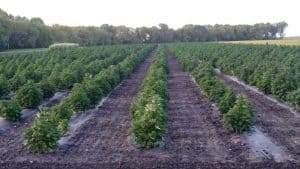 NJ Farms is all about providing safe and reliable healing products. This company is named after Nancy Jean Schiller (NJ Farms), who left this world on a rainy afternoon in July of 2018 at the end of her courageous battle with Breast Cancer. At the same time, our hemp crop was struggling to take hold in the field across the road from her childhood home. By the grace of God, Mother Nature, and maybe even some help from Nancy, our crop that year yielded beautiful high-quality, full-spectrum CBD oil. From there, NJ Farms continued to expand. Our CBD oil is organically farmed and cleanly extracted with a patented Cold CO2™ process, so as not to expose individuals who seek healing to the harmful chemical residue that can be present in other forms of CBD oil extraction.


Nancy was a beloved daughter, sister, wife, mother, aunt and friend. It is our mission at NJ Farms to carry out her passion for holistic, natural, and clean products that help to heal our world.
---
The Dragonfly
Here at NJ Farms, the Dragonfly holds a special place in our hearts. Our field this summer was full of them. During her fight, Nancy had a Dragonfly inked on her forearm. While receiving chemo and the many other IV treatments she endured, she found peace and hope by focusing on her Dragonfly.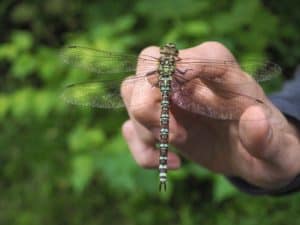 A Dragonfly's life is brief — they live a complete lifespan in only seven months. However, throughout many cultures and beliefs, they symbolize transformation, renewal, and even resurrection. Nancy believed that Dragonflies were angels that came down to earth. What we know to be true is that a brief life that brings beauty to the world is a wonderful life!
---
Get the best Amberwing Organics coupon codes and more at the world's largest online cannabis coupon code directory
Visit Amberwing Organics for more!
People who shop Amberwing Organics also like these stores