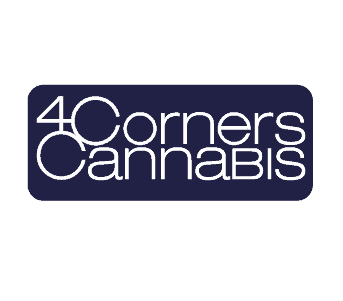 4 Corners Cannabis Coupons
We got our hands on the 4 Corners Cannabis CBD vape oil! Our expert reviewed it & took photos, read what we liked and disliked. Also save with coupons now.
Read our hands on 4 Corners Cannabis oral tincture review & also see photos of our testing. Organic CBD full spectrum oil tried by an expert, also get coupons.
Read our hands on with photos 4 Corners Cannabis Salve CBD review. See what we liked and disliked as well as get your hands on 4 Corners Cannabis coupons.

Looking for a CBD company the whole family can trust?
Your Search Is Over!
---
Our Products Have Been Featured On
---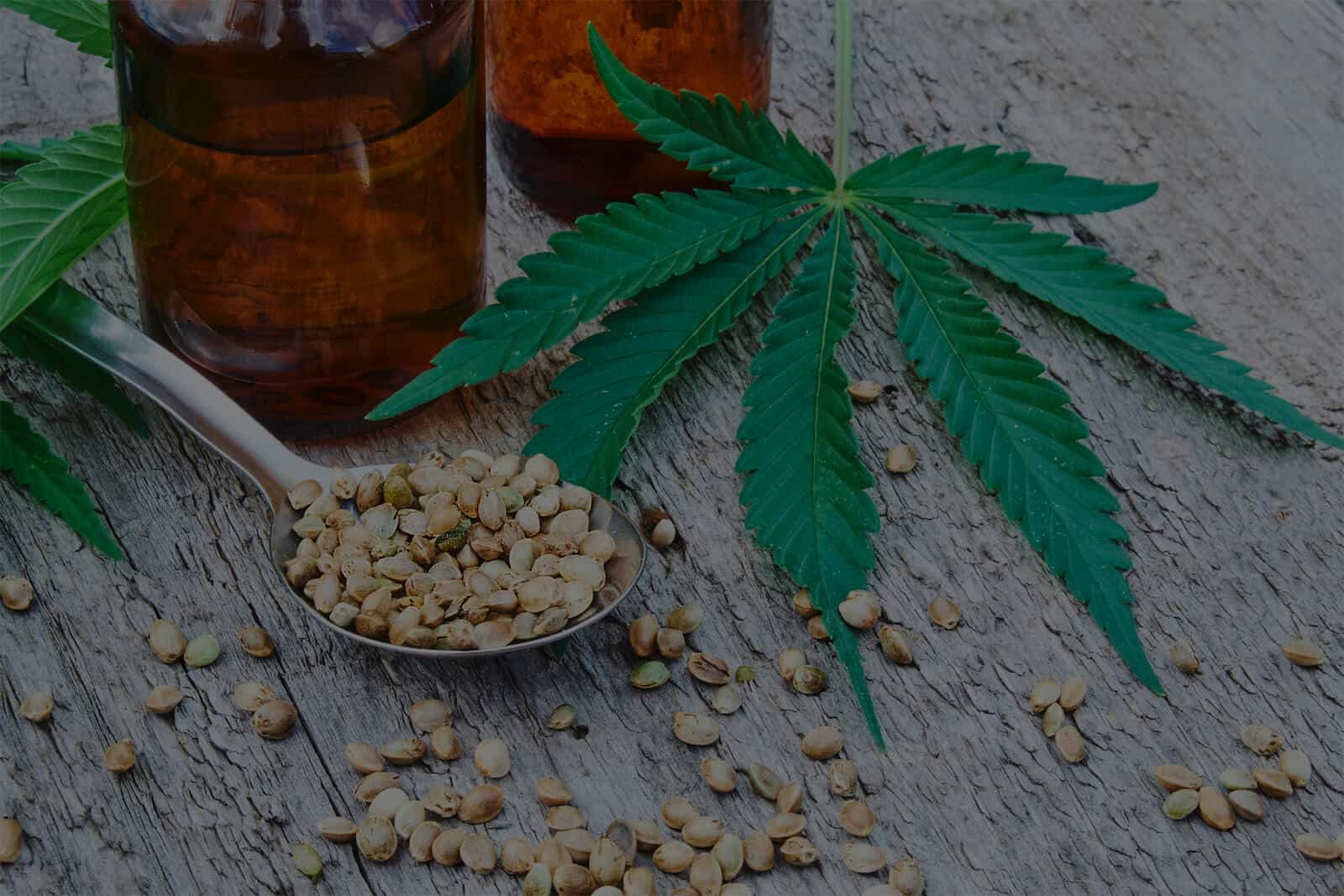 ---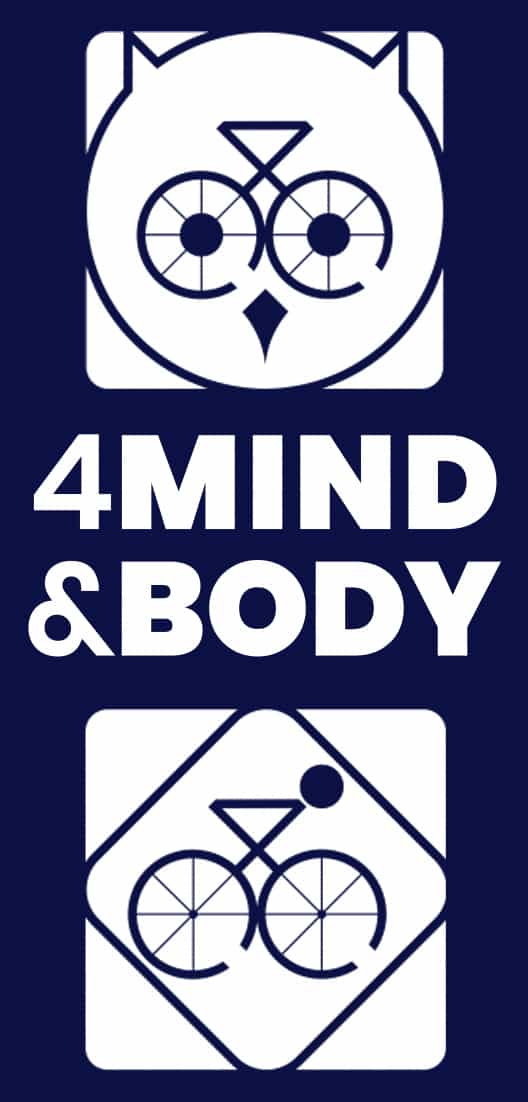 We have decades of experience growing Cannabis organically.
We have many years of experience. Our years of growing Cannabis organically have primed us perfectly for working with CBD genetics starting in 2013. Not only is our growing experience ample, but we were also one of the first CBD companies in the world. Being a company of firsts, we want to make perfect products for our customers; this includes creating the first domestically grown hemp CBD vape liquid as well as supplementing terpenes into our products. We are constantly progressing!
---
We have 100% control from the seed to the finished product.
Since we are passionate growers, we make sure that only the best genetics are used for our crop and in turn, our products. The compounds found in hemp vary a lot depending on not only the strain, but also the chemotype. The genetics we use to make our oil are a cut above the competition.
When choosing the plants to take clones from, we consider a laundry list of factors that ensure the highest quality outcome: cannabinoid content ( CBD, CBG, CBC, etc), terpenes (limonene, myrcene, beta caryophyllene, etc), mold resistance, pest resistance and more. We only use Organic inputs for our nutrient regimen. We do not use pesticides.
---
In extractions, we never compromise or use unhealthy solvents.
We only extract with Organic Sugar Cane Ethanol. In layman's terms, this is 95% drinking alcohol made from organic sugar. We do not recommend drinking alcohol this strong, but it is optimal for extractions. Using our rotary evaporators and vacuum ovens, we purge out the alcohol to finish our extraction process. It is impossible to purge out 100% of any solvent, so we stick with this method and steer clear of toxic chemicals.
Other companies use CO2 (carbon dioxide), isopropyl alcohol, hydrocarbons, etc. Although hydrocarbon extractions sound good, the hydrocarbons used are propane, butane, heptane, hexane, etc. Furthermore, some companies even try to cover up the fact that these toxic compounds they are using are safe for food preparation, but NOT safe to consume. This simply means that they are pure enough that after purging out toxins, only one toxin remains present.
Once more, it is impossible to purge out 100% of any solvent. For example if an extraction is done with food safe isopropyl alcohol, that means that the residual present after purging are a very high percentage isopropyl alcohol. Isopropyl alcohol and its metabolite, acetone act as central nervous system (CNS) depressants. Poisoning can occur from ingestion, inhalation, or skin absorption. Symptoms of isopropyl alcohol poisoning include flushing, headache, dizziness, CNS depression, nausea, vomiting, anesthesia, hypothermia, low blood pressure, shock, respiratory depression, and coma.
Some solvents are more toxic than others, but some just don't do a good job drawing out the beneficial compounds that Cannabis provides. CO2 Extractions are a classic example of this.
Is your health important enough to avoid consuming and applying products that contain toxins? We think so!
---
Only the finest ingredients make the cut
Our products all use carriers to make dosing easy and precise. Our salve, for instance, (topical) uses organic triple-filtered beeswax from a family farm and the finest coconut oil on the market. For other products we use organic avocado oil, organic limonene (orange peel extract) and the finest MCT oil (liquid coconut oil) we can find. Our vegetable glycerin in our Glycerin Tincture is USP Kosher Food grade. We also purchase fair-trade, environmentally-conscious compounds whenever possible. Sourcing our ingredients is a job in itself.
---
We actually make our own products.
Many of the CBD products on the market are white-labeled. White-labeling is a process in which a company makes products for other companies, and those other companies then slap their own labels on the product.
If you have tried several different products and had identical effects, then you may have inadvertently purchased white-labeled products. There are literally 1000's of CBD companies that whitelabel. These companies are more concerned with quantity than quality. Many of them are operating on such a large scale that quality of genetics is not even on their radar. The plant material used in these products is often covered in pesticides, and harvested across huge acreages that often lend the crop to high levels of mold and fungus.
Some will choose to sell products that are unhealthy. Others will strip away as many toxins as possible in their products, but a consequence of this is that most beneficial compounds from the plant will also be stripped away: compounds that are responsible for the entourage effect (the synergy of cannabis compounds that augment one another, creating a product that is many times more potent than the isolate CBD molecule on its own). Many CBD websites regurgitate information and fail to break it down appropriately for the consumer. This is likely because they don't even understand what they're parroting. If you have any questions whatsoever, reach out to us on our inquiries page! We'd be more than happy to take the time to answer you in a satisfactory and understandable way.
---
We strive to continue to create the best CBD product in the World.
When we started working with CBD in 2013, our initial goal was to create products for our own needs. As we started letting our friends and family try our oil for themselves, they assured us that we needed to make our work available to the public because they were blown away by the benefits. While transitioning into a company, we haven't cut any corners and have continued to improve upon our prior work, offering the same exact products that we use ourselves. This is why you won't find other companies that value quality to the extent that we do. We stand behind our products and refuse to handpick reviews. We never propagate promotional marketing material from other companies because we are 100% in house. We are as transparent as can be while still protecting our proprietary methods of production. Additionally, we love teaching customers about what we do so they can understand our work on a fundamental level. We strive to be trailblazers and harness the newest technology and information available to create the perfect product for you.
---
Save money now with verified 4 Corners Cannabis coupon codes!
---
Our Process
Most CBD companies make big claims, but they don't grow, process, or extract for themselves. In fact, some CBD companies never even touch the product; they simply repackage cheap third party CBD that could be coming from anywhere. Others grow low grade genetics and surprisingly, many brag about extracting with CO2.
Since 2013 the 4 corners cannabis family has been dedicated to producing the best CBD dominant products on the market. We are growers, breeders, and extraction experts. We were one of the first CBD companies, and we take great pride in what we do. The proof is in our products!

---
What Set's 4 Corners Cannabis Apart?
Traditionally, Hemp has been bred specifically for its fiber. It's optimized for making items such as clothes, rope, biofuel, and much more. When it comes to traditional hemp, most of the Cannabinoids (THC, CBC, CBG, etc…) are largely bred out of the plant in order to increase fiber production. Despite this, many brands in the CBD industry utilize this sub-par source for CBD production. Companies capitalize on this cheap alternative to create low quality CBD products to cash in on the boom in demand.
Here at 4 Corners Cannabis we strive to grow the highest quality hemp flowers on the market. Our fields are grown from clones to ensure high quality and a consistent spectrum of cannabinoids, terpenes and flavonoids. We use our solvent-based extraction method to draw out the most robust range of cannabinoids from the hemp plant possible, while preserving essential terpenes and flavonoids. We use USDA Certified Organic Sugar Cane Ethanol to extract the CBD oil from the plant matter. This is 95% drinking alcohol made from sugar. We do not recommend drinking alcohol this strong, however it is food grade and perfect for CBD extractions. Compare that to hydrocarbon extractions such as propane, butane, heptane, hexane, etc. which are food prep safe, but not safe to consume. This is important to consider because, even with fancy Rotovaps and vacuum ovens, it is impossible to purge 100% of any solvent used for CBD extraction. Is your health important enough to avoid putting toxic CBD products into your body? 4 Corners Cannabis thinks so!
How does our method work? The oil is extracted from ground hemp flowers at very low temperatures and then it is triple filtered to remove any unnecessary plant materials. The resulting extract is then distilled to remove the alcohol from the finished oil, which is now ready to be incorporated into our products. Although this simple form of extraction has been common for many years, we have taken it to the next level with state-of-the-art lab equipment operated by trained chemists. Rest assured, any part of the plant that we don't use is composted back into the soil to replenish nutrients for future growing seasons.
Our final extract is a Complete Extract Cannabis Oil (CECO) containing over 60% CBD, and is one of the most highly regarded quality CBD products on the market! Don't just take our word for it, try it yourself!
If you have any further questions please contact us here.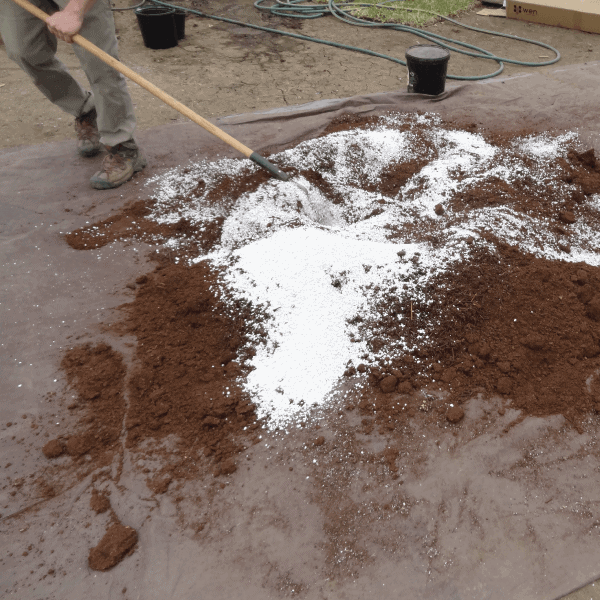 ---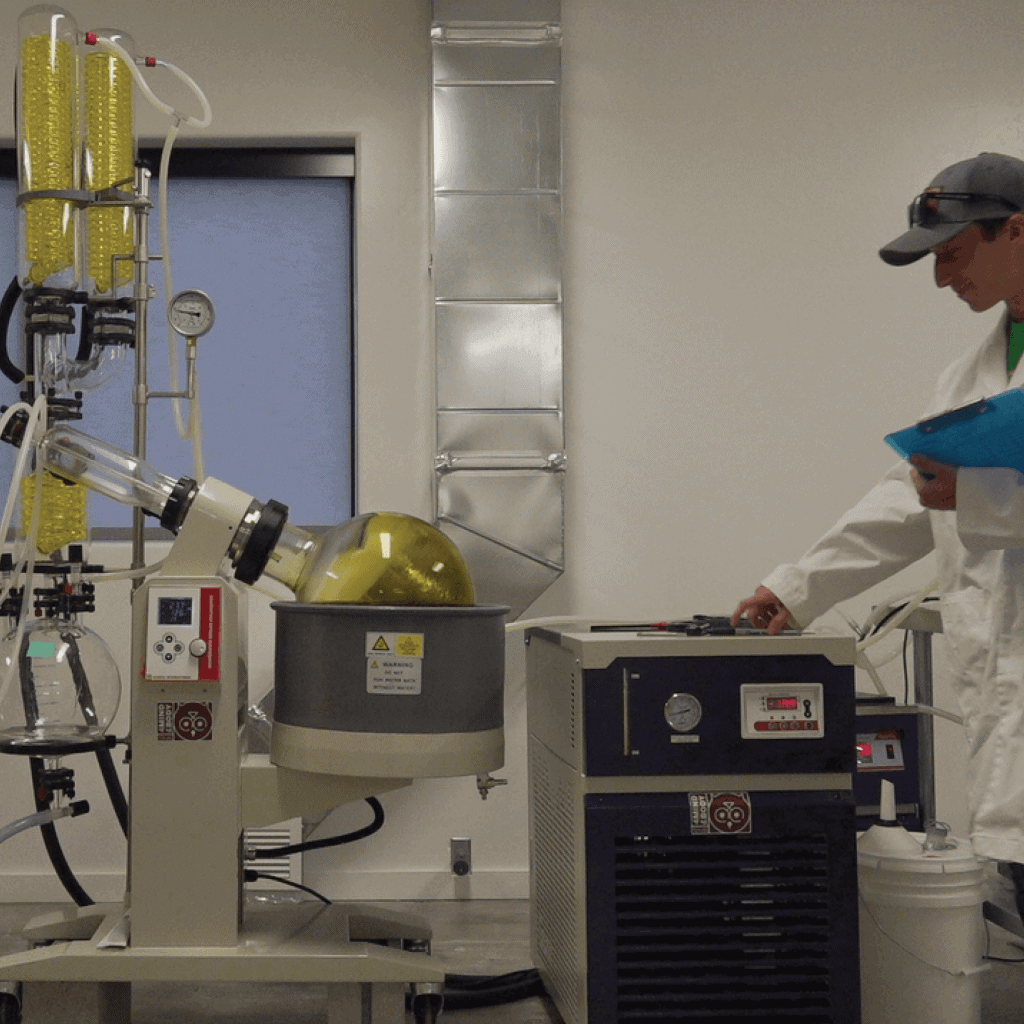 ---
---
Our Story
In the spring of 2013, Brian and Justin Jasiewicz were just a couple of brothers from Indiana living on a county road outside of Bayfield, CO. Little did they know it at the time, but they were on the cusp of setting things into motion that they couldn't yet imagine.
Both had been growing marijuana for years, accruing a collective 3 decades of growing experience by the time they started growing hemp. Their transition to hemp cultivation came shortly after they visited the Cannabis Cup in 2013 to get some exposure for Owl House Pottery and Grasshopper Pipes, the other businesses they were running at the time. There was a lot of buzz surrounding CBD so it piqued their interest, however; there was very limited information available pertaining to CBD back then. The only way to explore the benefits of CBD was to experiment and try to develop the best CBD-dominant hemp genetics that they could.
Brian and Justin leapt at the opportunity to do so and were amazed by what they found. Using shatter (a concentrated extract) that they made from their first hemp harvest, Brian was able to alleviate his excruciating back pain. Justin tried some of the shatter for anxiety shortly thereafter. He, too, was floored by the results he got. From there they started giving it to friends and relatives with various ailments in hopes that it might help them. Unsurprisingly, those folks experienced incredible symptom relief as well.
At this point, they realized that they needed to get this out to the public so everyone could benefit from it. A friendly neighbor of theirs, Connie, offered to let them use her property to grow on, so they just needed the finances at that point. Taking a huge leap of faith, they sold all of the pottery equipment they owned in order to buy soil and soil amendments and begin the journey of 4 Corners Cannabis in ernest.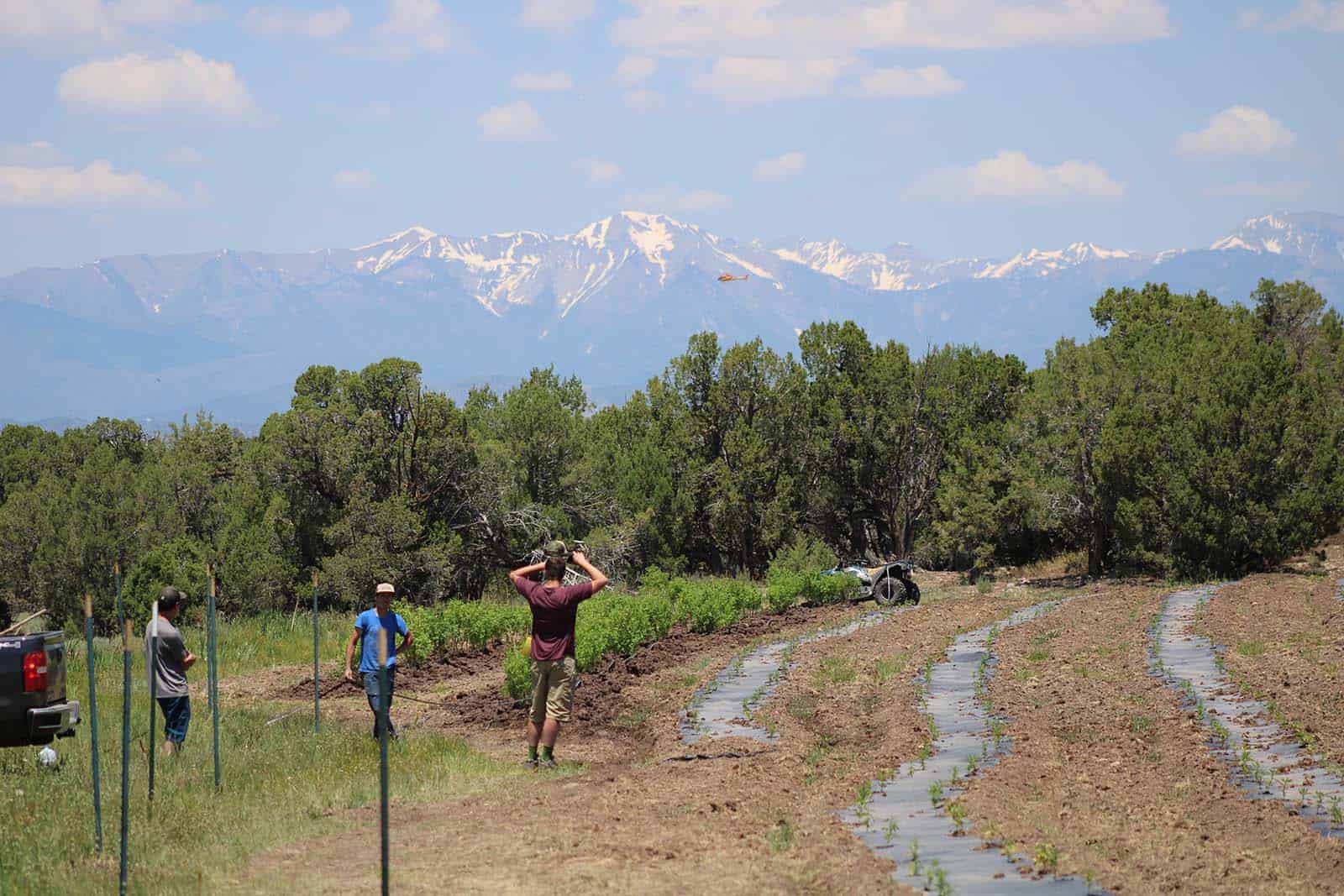 ---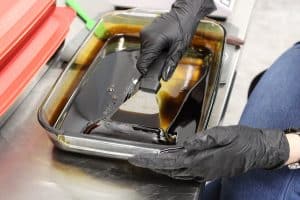 ---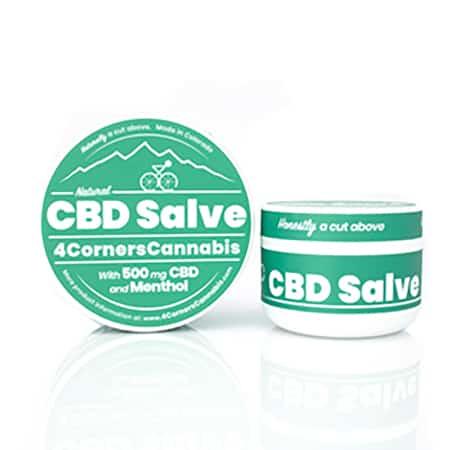 Every week was a 100 hour work week for several years. Those hours were spent between a tiny garage, an even smaller kitchen, and long days doing manual labor in the field. When customers would call saying that they had run out of CBD oil, the pair would pull an allnighter to make sure they could send those people fresh products first thing the next morning. The business grew immensely over the course of those few years, so in the summer of 2015 they decided to hire on a Fort Lewis grad by the name of Jimmy Haberer. He was brought on to help Brian and Justin with greenhouse construction, but with the rapid growth of the business he quickly found himself working as tenaciously as his employers. As a matter of fact, Jimmy is now one of the owners!
Each year profits were put back into the business to accommodate the growing needs of a growing customer base, streamline operations, and maintain that steadfast dedication to making the best organic seed-to-bottle CBD oil on the market.
4 Corners Cannabis, and the world itself, suffered a devastating tragedy last year. We lost the positive, fun, happy-go-lucky Brian Jasiewicz in May of 2018. He left us far too soon at the age of 36. He was a visionary who cared deeply for people he hardly knew and worked tirelessly to give them life-changing products. We still have customers from all over the nation who call in and tell us about how he touched their lives, how he spent hours on the phone with them to hear about their trials and tribulations, how he added a touch of humanity to their day. He even had the notion to grow a vegetable garden to feed all of our employees at no cost to them. Brian was truly a salt of the Earth man who would have given you the shirt off his back if you needed it. Fortunately, he's left behind a legacy in 4 Corners Cannabis and all of the hard work he put in can still benefit people now and for years to come. It's up to us to continue his hard work now and ensure that the company is always something that he would take pride in.
Because of all the sacrifices made by our founders, we now have a flourishing business. We're planting larger and larger crops every year, we have a state-of-the-art extraction facility right here in Durango, Colorado and our talented team has grown from just two people to ten. It's a creative and eclectic work environment in which everyone is continually striving to improve the many facets of the business and make 4 Corners Cannabis the best CBD company that it can be.
---
Why Quality Matters
Quality Matters with CBD
The quality of a finished CBD product is determined by many factors, and we have 100% control of them from soil to oil. We started working with CBD genetics in 2013 after decades of working with other cannabis strains. While we had always recognized the benefits of THC dominant genetics, we decided at this point to try something new. We threw ourselves in head first and began experimenting with CBD dominant cannabis genetics.
At first we made our products for ourselves. After discovering the tremendous benefits those products provided, we started giving them to our friends and family to see if they garnered the same benefit. They did! Since day one, our goal has always been to make the safest and most effective products that we can take pride in: products that we're confident to take ourselves, and also give to our friends and family.
---
Why We Care
The creators of 4 Corners Cannabis were some of the first people in the World to focus on CBD genetics. Since then, over 10,000 brands have emerged. Many of these brand owners have never even seen a cannabis plant in person, let alone grown their own. Because of this, not all CBD is created equal. It can be extremely difficult for consumers to understand the difference between good and bad CBD since every company claims they sell the best CBD, or the purest CBD.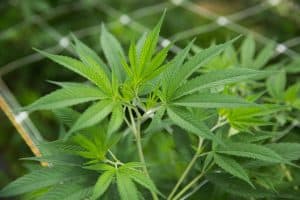 The vast majority of these brands white-label their products. "A white-label product is a product or service produced by one company (the producer) that other companies (the marketers) re-brand to make it appear as if they had made it." ~ wiki. In other words, there are giant growers that produce 'brands' for 100's and even 1,000's of marketers to sell. As a marketing tool, these white-label companies claim they have the best products on the market and pass this idea down to the companies that market their work. If you have tried 10 plus brands and got similar results each time then that is most likely due to the fact that most CBD on the market is actually coming from only a few mass producers. Much of the current CBD landscape is really just marketers trying to make their generic product stick out more than the other generic products for the sole purpose of making money. Would you rather buy a CBD product from a marketer that is selling mass produced CBD? or a company that spends their resources on trying to better understand Cannabis Science in order to advance safety and efficacy?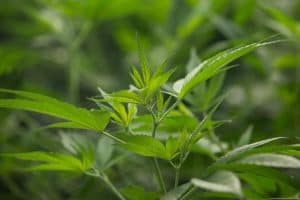 In the past, 4 Corners Cannabis has conducted experiments to test other companies against our own. For example, we acquired roughly 10 flower samples from 10 different growers across the Country. Keep in mind, we had already narrowed this list down from well over 100 "professional growers" to try to find the absolute best that the market had to offer. We then took these samples to get lab tested. The result? Not a single sample passed. Issues with these samples ranged from failing pesticide confirmation, to samples containing high amounts of mold, and everything in between. And consider this: these lab results were from the best flower we could find on the market.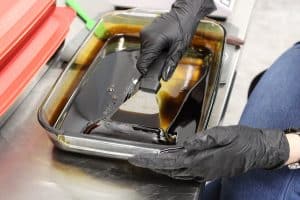 Now imagine what these giant hemp growers that white-label products are growing. They are farming 1,000's of acres at once. If their plants produce over .3% THC then they are forced to destroy their crops. This is extremely risky when using good genetics with high cannabinoid and terpene content, so they choose to grow using substandard genetics instead: genetics that stay well below the federal THC threshold with ease, but lack the beneficial compounds to make an effective CBD product.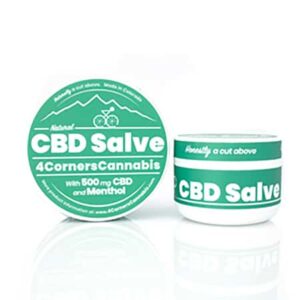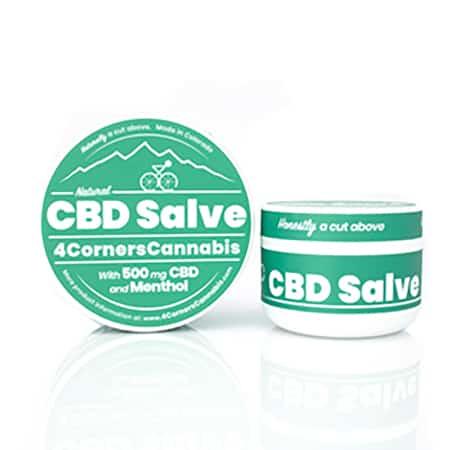 Many of these fields have fallen victim to irresponsible farming practices as well. For instance, some fields have been sprayed with RoundUp, which can easily leach into the plants since hemp is great at removing toxins from the soil. Many of these fields also neighbor farms where pesticides are sprayed, which inevitably blow into surrounding fields. We have even seen and tested samples that have been contaminated with mosquito spray from nearby farms.
Nevertheless, contaminated plants containing toxins are often still used by many companies. Not all CBD products on the market are tested for safety. And some labs will give a passing grade to products that aren't necessarily healthy to consume.
An effective product starts with powerful genetics that are given the organic nutrients needed to flourish and reach their full potential. These genetics should be grown free of pesticides, heavy metals, and other toxins. From there, the flower needs to be dried and cured correctly to avoid mold development and, equally importantly, so that fragile and beneficial volatile compounds stay intact.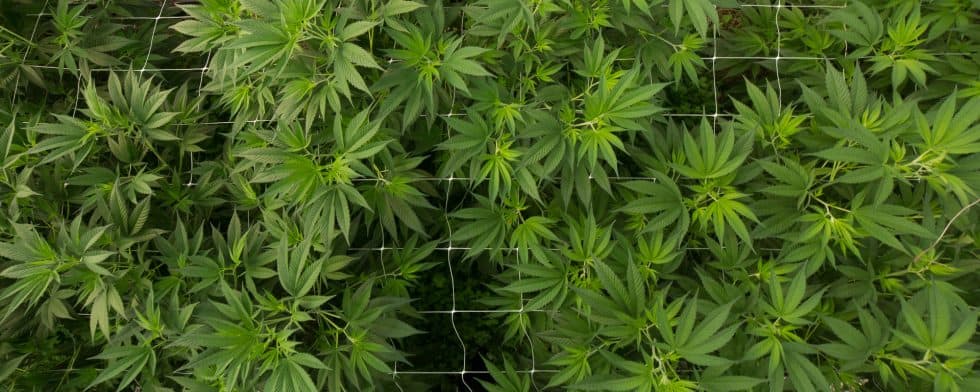 ---
We do Things Differently
At 4 Corners Cannabis, we do things differently than other companies. We choose not to grow more than we can harvest by hand. Our human grade consumable products all contain extract that comes from trimmed flower. This ensures maximum Cannabinoid, Terpene, and Flavonoid profiles. Another huge perk of harvesting by hand is that we can guarantee the proper drying and curing of our flower .
Conversely, processing by machine (like large scale producers do) entails pressing wet plants together. This creates mold, fungus, and microbial (relating to or characteristic of a microorganism, especially a bacterium causing disease or fermentation) issues. These are some reasons why our plants do not fail tests for toxicity while many do.
Now that we've covered genetics, growing practices, and harvesting, let's talk about extraction.
When creating a quality CBD product, the main goal in the extraction process is to avoid destroying the integrity of the harvested plant material to the greatest extent possible. Extraction techniques can't improve a low quality harvest, but there are many techniques that will diminish the quality of even the best plant material.
CBD Isolate is a perfect example of a very imperfect extraction method. It reduces everything from the plant down to one cannabinoid. In actuality, the chief use for this extraction method is to clean up cruddy, toxic crops. Many companies that sell CBD Isolate brag that they have the "purest" CBD on the market. When plants are contaminated, this option is employed to strip all the toxins away and retain the CBD from those plants. By doing this though, you are also stripping all the other beneficial compounds away that contribute to the effectiveness of quality CBD products. When all is said and done, this extraction method leaves you with CBD in powder form known as CBD Isolate. This is the easiest product to make from dirty hemp but is easily the least effective as CBD on its own has few benefits.
CO2 (Carbon Dioxide) extractions are often bragged about by companies. This is only because many white-label products are made using this technique and the white-label marketing companies are told this is a positive. This is a classic case of "monkey see, monkey do". Other than the lack of compounds that CO2 extracts, an even more important issue is that CO2 extracts different compounds at different times, ripping apart the constituent molecules of the cannabis plant. CO2 can also cause products to become rancid if not purged properly.
Other extraction methods use hexane, pentane, propane, butane, etc. The body outright rejects toxins (and whatever comes with them) so think about the damage that is doing to the bio-availability of CBD products that contain residual toxins.
Another problematic practice: many companies use denatured alcohol during their extraction process. Upon bringing this up at a Colorado Hemp meeting, the coordinators of the event were blown away to hear that this has become common practice. Denatured alcohol is alcohol that has had poisons added to it, so that it can not and should not be consumed. Consumption of denatured alcohol can cause blindness and death among other things. However, the FDA does allow for the use of denatured alcohol for extractions, hence the issue. Since denatured alcohol is not taxed the same as "non-poisonous" alcohol, it creates a cheaper shortcut for companies whose leaders lack integrity. That's why this practice is so popular in the CBD industry. Many companies cut every legal corner they can since many people turn a blind eye to it. Unfortunately, they follow the "profits over people" model.
---
Our Extraction Method
We choose to extract with Organic Sugar Cane Alcohol at 4 Corners Cannabis. We actually source this from Brazil as it is the best quality we have been able to find. Think of spirits like Vodka but with the concentration of Everclear (190 proof or 95%) and made from Organic Sugar Cane instead of GMO grains, potatoes, etc. It is impossible to remove 100% of any solvent used during extraction, so we use this kind of alcohol to make sure that we aren't adding any toxins to our products.
The use of Organic Sugar Cane Alcohol for extractions is not only great because of the nontoxic nature, but also because it extracts polar AND non-polar plant compounds at the same time. Other means of extractions don't measure up to this standard. They either extract polar OR non-polar plant compounds OR extract compounds at different times. This breaks up molecular bonds in cannabis compounds and destroys the integrity and value of what might otherwise be great genetics. Alcohol extracts the compounds simultaneously and gently, keeping the benefits of any given cannabis genetics intact. Let's unpack WHY it's important to preserve all of these compounds in extractions.
---
Why Care About Quality CBD Products
There is a term for how cannabis compounds synergize to create a "whole" that is much more beneficial than the sum of the individual parts; this phenomenon is called The Entourage Effect. When the "whole" is broken into individual parts you essentially destroy the Entourage Effect and are left with a lackluster product. This is why labs can look good even on a product that isn't very effective. Lab results should only be used to protect yourself from false advertising about what is in your product.
Most CBD companies know about the Entourage Effect, but don't understand it correctly. In some cases, they even willfully ignore the Entourage Effect in favor of profits. For example, in the last few years there has been an overwhelming surge of products geared toward different ailments. Companies will offer CBD products for daytime, focus, sleep, etc. The problem is that you can't add cannabinoids and terpenes to a blend and expect it to become part of the Entourage Effect. This is bad, misleading science, and is used for marketing purposes.
To create a good CBD product you must start with powerful genetics. Your plants must then be given the proper nutrient regimen to be able to develop to their full potential, delivering a wide spectrum of beneficial compounds. The soil must be free of heavy metals and other toxins because cannabis is known for cleaning soil by absorbing those toxins. Use or exposure to and use of toxic pesticides should be avoided like the plague. Plants need to be dried correctly so the beneficial, volatile compounds don't evaporate. Plants also need to be dried and cured correctly so that molds and other toxic compounds don't form. In order to keep the Entourage Effect intact the plant material should be extracted in a way that doesn't break the bonds and extracts both polar and non-polar plant compounds.
Dr. Allan Frankel, who formed GreenBridge Medical in 2007, concluded that high quality CBD can be 100 times more effective than low grade CBD. This means that it can take 100 mg of low grade CBD to be as effective as 1 mg of high quality CBD. Just because the statistics of a label look good for the price, you might not be getting a good deal!
Another term thrown around in the CBD industry is The Honeymoon Effect. However, this term is not widely known by the general CBD consumer. It is known more so by the Epilepsy community, with individuals wondering why CBD seems to be so beneficial at first and then slowly dwindles in effectiveness. This is an issue with tolerance but doesn't follow the exact same rules. If you've consumed marijuana, you may remember that there was a time that you got the giggles with every use, and that after a certain amount of time and sustained use(that is different for everyone) that slowly stopped happening. Strangely enough, this is linked to the current diet that Americans eat.
The average human used to consume a diet containing a 1:1 ratio of Omega 3's to Omega 6's before processed foods became widespread. This balance is very important. You will even find it on most packages of dog food. The current diet for humans in the 21st century differs drastically, hoveings around a 1:15 ratio of Omega 3's to Omega 6's.
One of the side effects of this current diet is the development of mutated cannabinoid receptors. These are the receptors that process cannabis compounds and make them available for your body. To explain this receptor mutation, let's say that cannabis compounds are keys that fit into the keyholes (Cannabinoid Receptors). When any of these keyholes are deformed, keys can get stuck. When flimsy keys (low grade CBD) are put into these key holes they start breaking off and make it so that these keyholes are no longer compatible with normal keys.
This is where tolerance increases and the Honeymoon Effect can quickly wear off. You are not doing yourself a favor by consuming higher amounts of cheap CBD when the benefits begin to diminish. That just shortens the Honeymoon Effect. It also costs more since it takes much more CBD to get the same effects as it would with quality CBD. It's better to have a drawer of master keys than a tub of flimsy keys that don't do their job correctly.
The ceiling of effects with low grade CBD are not nearly as high as with our grade of CBD. You can only get so much relief from CBD that has not been created properly. Once you hit the ceiling, consuming more of this type of CBD will actually decrease the effects.
If you want to get the most out of your CBD journey, quality is worth the price. It's worth it and will save you money in the long run. This is because you won't have to take as much nor will you build a tolerance to it as quickly. You will also get better results with a higher ceiling. Our products are clean and incredibly effective. The statistics on the label mean very little in regards to how a product will affect you. Try to eat a healthy diet and it's never a bad idea to get outside and get some exercise as well.
---
Get the best 4CornersCannabis coupon codes and more at the world's largest online cannabis coupon code directory
Visit 4CornersCannabis for more!
People who shop 4 Corners Cannabis also like these stores