Magical Butter Review: Botanical Extractor Machine
Jul 25, 2018 | PurpleGirl
Cannabis Cooking EquipmentCannabis Oil InfusersCoupons Valid For Returning UsersExtraction EquipmentSave On Cannabis VerifiedSmoking Accessories
Magical Butter
Pros
Easy to use.
Makes infusions way easier.
More potent final products.
Works as described.
Cons
Noise got a little annoying
Must use at least 2 cups of oil in order for the machine to work correctly.
By: PurpleGirl
The anticipation of using Magical Butter to infuse topical oils was a thrill I couldn't wait to experience. With novice attempts at making cannabis oils in the past, I had heard that the traditional DIY methods don't yield nearly as potent results. I found that the consistency was always a tough call. After testing out the Magical Butter machine, I can confirm that infusing has never been easier, and the results are pristine and consistent. The MB machine works for seasoned infusion experts and novices alike, thanks to its unparalleled ease of use and quick operation. You can use the MB to make cannabis-infused oils and butters, tinctures, topicals, and so much more.
So, how do you use it?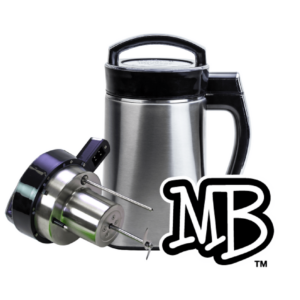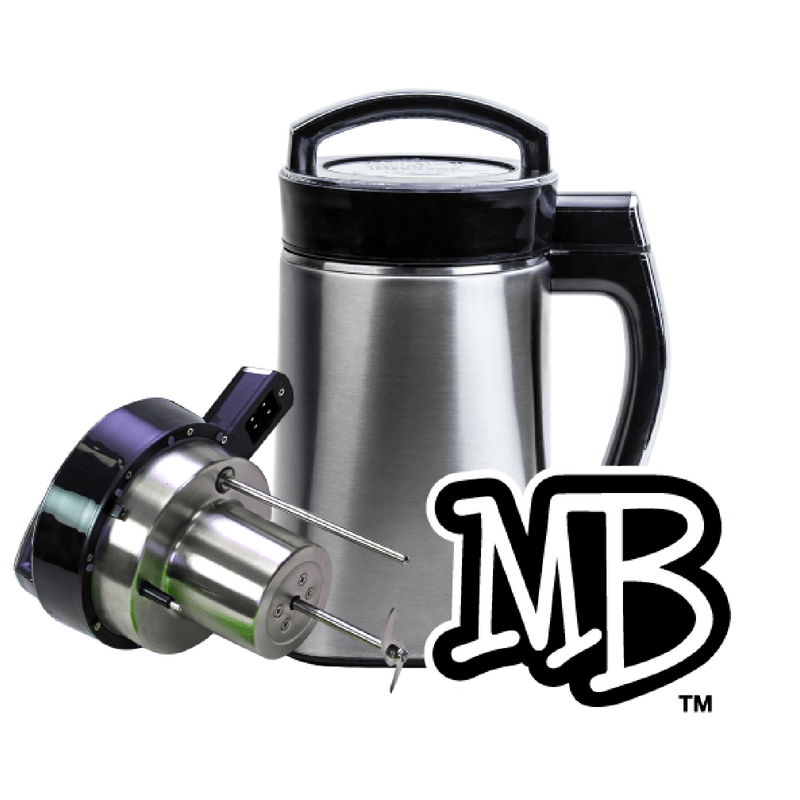 Phase one requires you to decarb the cannabis first, and you can use a product like NOVA to release the cannabinoids like THC and CBD, thus enabling them to be absorbed easily by the system. You will also need to determine what you want to make and gather your ingredients. Despite its name, you can use Magical Butter to make more than just butter! MB's website provides a few "base" recipes for you to create with the MB, including cooking oils, tinctures, topical oils, and, of course, butter! Magical Butter also provides numerous recipes on their website to use after you've created one of their base recipes. These range from chocolate to gummies to scented candles to Apple Pie Whiskey to Squid Ink Risotto Stuffed Baby Peppers (Really!).
Once you've brought your concoction to life in the MB machine, it's a case of pressing the button that corresponds to your unique recipe, and then sitting back as it gets to work. Each button is defined by a predetermined cooking time and infusion process.
The MB machine with its whirring, electronic sounds, and LED lights make you feel like you have a small, busy spaceship in your kitchen. I must confess that, while operating the machine, the noise can be a nuisance after a while; particularly if you live in a one-room apartment. It's not a deal-breaker, and, after all, even magic can produce noise!
Once you've allowed the MB machine to work its magic, the post-infusion process is quick and easy. You can use the included filters and glove to strain and complete your infusion process. This turned out to be far less messy than any infusion attempt I had previously made, making MB an incredibly efficient machine for streamlining your infusion process.
Find discounts on all your cannabis cooking equipment here at Save On Cannabis. We're the world's largest directory of online cannabis coupon codes..
Disclosure: I was provided with these machines gratis so that I could personally trial them and then share my honest opinion with the SOC community. Although I am employed by Save on Cannabis, I did not receive compensation for writing this review.  SOC may receive recurring affiliate payments for purchases made based on this content.

Save on Magical Butter Machine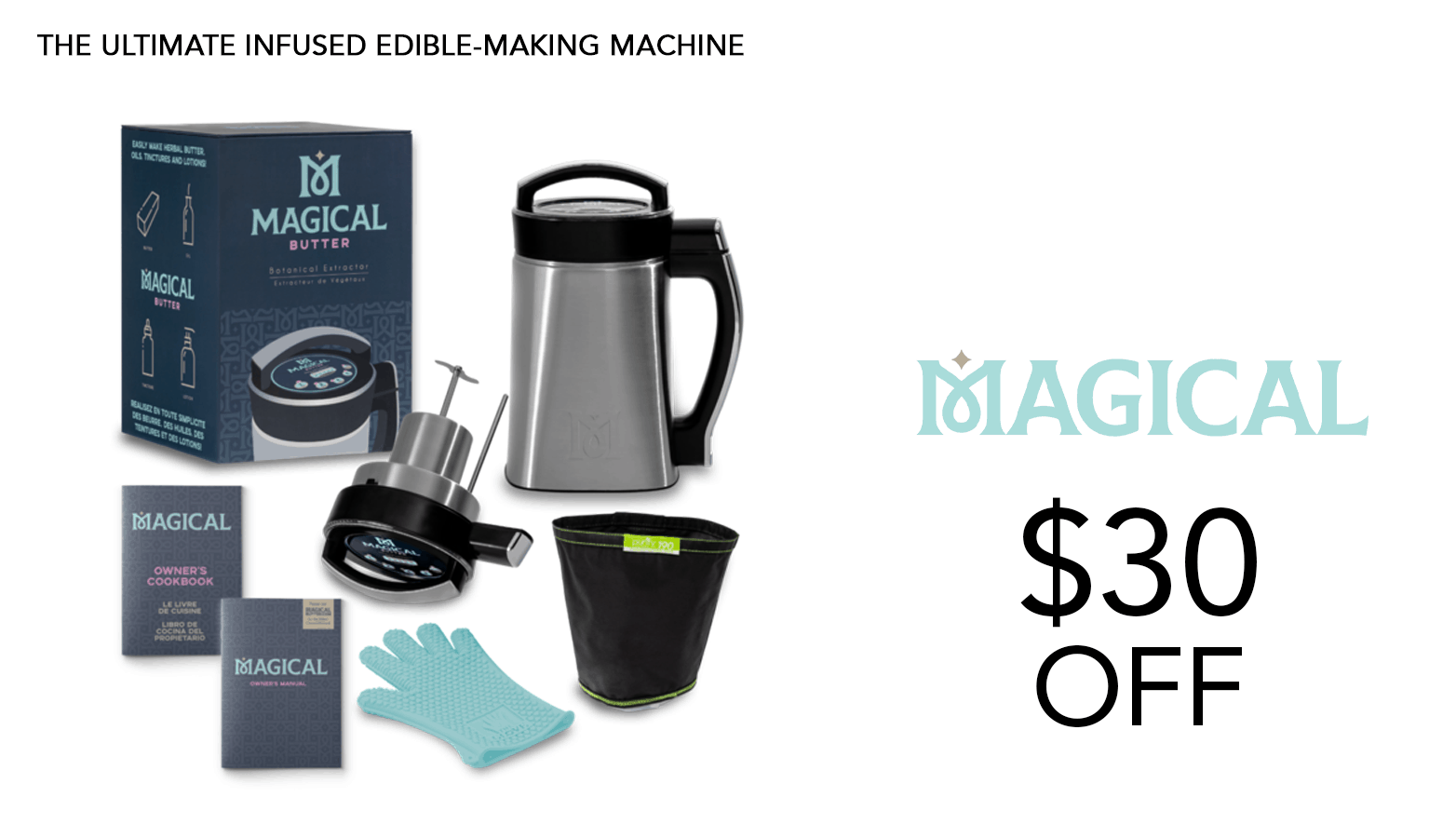 $30 OFF site-wide MagicalButter coupon code! Extract and Infuse cannabis at the push of a button. Worldwide Shipping
Our reviewer loves CBD topicals, so can the Social CBD Cooling Roll-On Gel make it onto her must have products list? Find out now in our new review.
Unflavored CBD concentrate to vape from iHemp and sold by Pure CBD Vapors. We use it for a week to test out its value in this iPure review.
Hands-on review of the 710Life eNail from our expert reviewers. See if you should spend your money on this dabbing eNail.