iPure Review: CBD Concentrate 3ml 5.3%
Jan 14, 2021 | SOC
CBDCBD ConcentratesCBD Vape Oils
iPure Concentrate 3ml 5.3% CBD
Pros
Made from organically-grown hemp
Bottle is made of glass, not plastic
Tested by an independent lab
Has a tight, secure lid
Comes with an easy to use dropper
Label has instructions for use
Non-GMO verified
Cons
Doesn't state CBD in mg
No ingredient list
Overpriced
iPure Concentrate 3ml 5.3% CBD (Sold by Pure CBD Vapors)
Product Review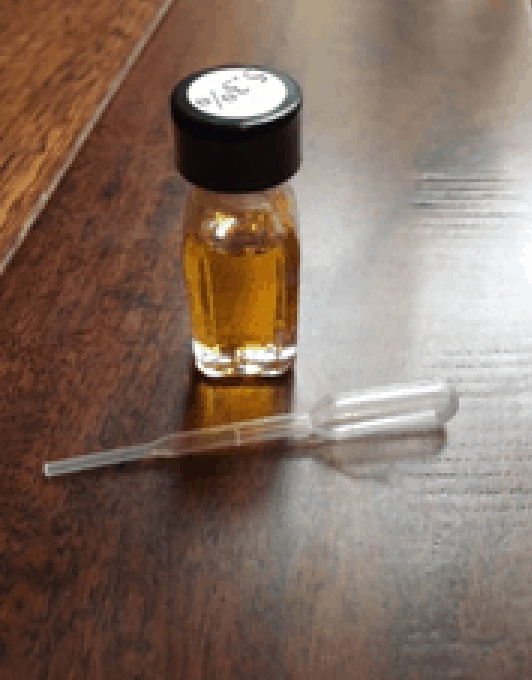 Brand Overview: iHemp CBD
iHemp CBD combines cutting-edge technology and science to create CBD products derived from hemp. The company's specialty is in creating vape additives, concentrates, and dabs. But, it also makes CBD oil and pure isolates to cater to various consumer preferences and needs.
After the hemp gets harvested it goes through rigorous testing by an independent lab for potency and purity verification. The company then performs a standard processing technique to ensure consistency with every product it makes.
Products: CBD oil, dabs, isolate, vape juice, and shatter.
Price Range ($-$$$$): $$
---
About iPure Concentrate 3ml 5.3% CBD
This vape concentrate comes in a small 3ml bottle with 5.3% CBD. Meaning there's approximately 159mg of CBD total. It's not flavored and can be vaped alone or with another e-liquid of your choosing.
On the packaging, there's a logo that indicates this product is non-GMO verified.
The purpose of this vape concentrate is to receive the benefits of CBD via inhalation, which is known to offer the quickest onset of effects compared to every other type of delivery method.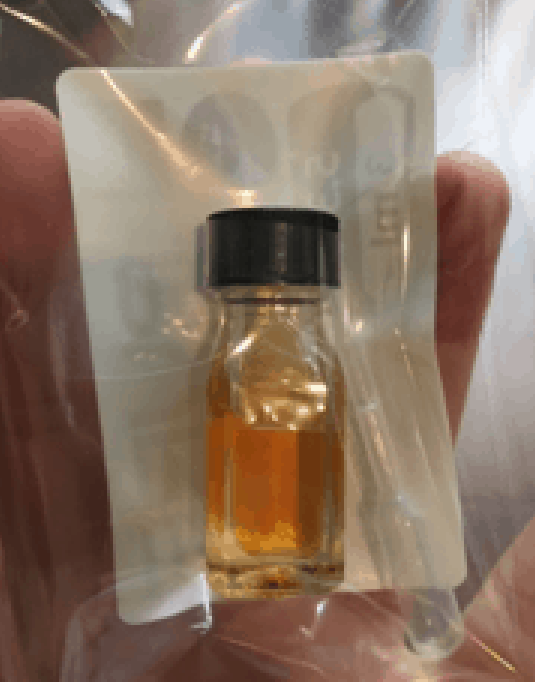 ---
iPure Concentrate 3ml 5.3% CBD Specifications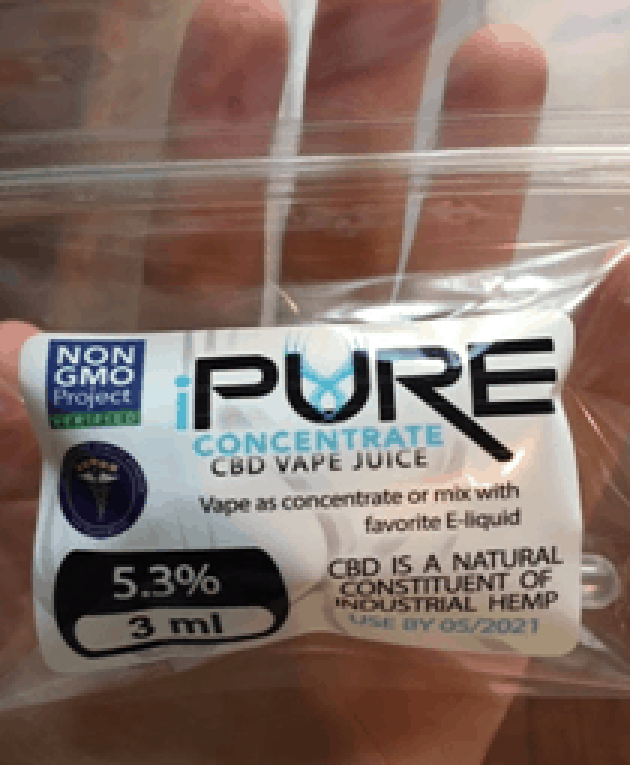 159mg of CBD
3ml bottle
Hemp sourced from organically-grown farms
Unflavored
Twist top that tightly secures to the bottle to prevent leakage
Comes with a dropper that has a skinny tip to easily fill the tank or cartridge in your vaping device
3rd party lab tested
---
How We Tested iPure Concentrate 3ml 5.3% CBD
I don't vape very often, so I didn't mix this with any other vape juice or e-liquid. Maybe that was a good thing, so I could see what the effects were like without any other product potentially interfering with the outcome.
Over the course of my testing period, I vaped this product a few times during the day for about a week. I took between 2 to 5 hits each session depending on my mood.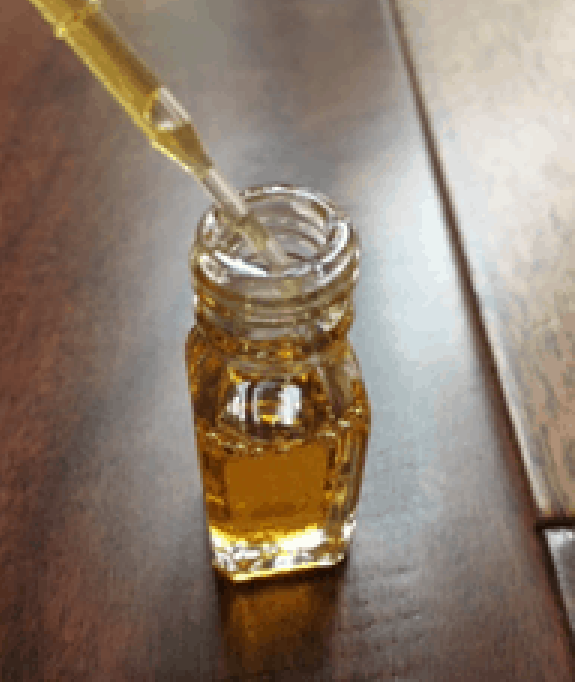 ---
How the iPure Concentrate 3ml 5.3% CBD Worked for Me
Overall the effects were pretty subtle for me. And each day was a little different, which makes sense given the human body's complex chemical makeup.
For the most part, I felt at ease after vaping. There wasn't much of a taste because the product's naturally unflavored, but it did have a hempy, waxy kind of smell. It was hard to know how many milligrams of CBD I was actually vaping at once. Well, not hard to know, it was impossible to know. But, that's the thing with vaping compared to an edible or tincture. There's no exact way to measure the potency in each puff.
It's quite possible that if I took more hits, the effects would have been stronger. But, overall I prefer mellow effects from CBD products because some make me feel too tired.
---
Useful and Unique Things to Know About iPure Concentrate 3ml 5.3% CBD
Although you can mix this concentrate with other vape oils or by itself, it's important to know you shouldn't use this sublingually (under your tongue). It's meant for vaping only.
---
iPure Concentrate 3ml 5.3% CBD Ratings
In the next section, we provide ratings from 0-100 based on our testing period. Add up these ratings to arrive at an overall score for the product.
PRESENTATION • 90
Not the best presentation and the label didn't state the CBD potency in mg.
RELIABILITY • 85
Fairly good results overall with feeling calm and relaxed.
QUALITY • 90
Organically grown hemp and 3rd-party lab-tested, but unsure about the ingredients.
FLAVOR • 90
The flavor was subtle but neither good nor bad.
VALUE • 80
Based on the potency, this product is overpriced compared to similar products.
---
PROS of the iPure Concentrate 3ml 5.3% CBD
This product derives from organically-grown hemp that's been lab-tested. The bottle itself is made of glass, not plastic, and has a tight secure, twistable lid. It also comes with a dropper tube to make the transfer of the oil into a vaporizer seamless.
Finally, the product label included an expiration date, provided directions for use, and let you know it's non-GMO verified.
---
CONS of the iPure Concentrate 3ml 5.3% CBD
The CBD potency was not listed in milligrams, and the calculation to arrive at the potency was not all that easy. Also, there's no ingredient list, so I didn't know whether the concentrate had any cutting agents like PG or VG. Lastly, the product is priced high for its low potency.
---
How iPure Concentrate 3ml 5.3% CBD Stacks Up Against the Competition
iPure's product is priced much higher than the competition when you calculate the price per mg of CBD. But, it has a good consistency and is easy to pour into a vaporizer tank. Also, the flavor is subtle and not overwhelming as other concentrates can be.
---
---
Disclosure: I received these products gratis so that I could try them and then share my honest opinion with the SOC community. I am employed by Save on Cannabis to write honest reviews and provided a flat rate payment for the writing of the review. SOC may receive recurring affiliate payments for purchases made based on this content.

CBD protein bars are a new kind of edible that our reviewer tested, see how the Velobar tasted & if it helped calm our reviewer and assist with sleep.
Can the pipe be re-invented? Find out in our WeedGets review since we were lucky enough to try the Maze and Slider pipes.
Read our hands on Get Kush review and unboxing of all the products sent to us. Comprehensive break down scores for products & service.