Delta Extrax Review: Premium Delta 8 Gummies Rainbow Pack
Feb 17, 2021 | Save On Cannabis
Delta 8 THCDelta 8 THC Edibles
Delta Extrax Premium Delta 8 Gummies Rainbow Pack
$49.99
DELTA EXTRAX (Previously Delta Effex)
Product Review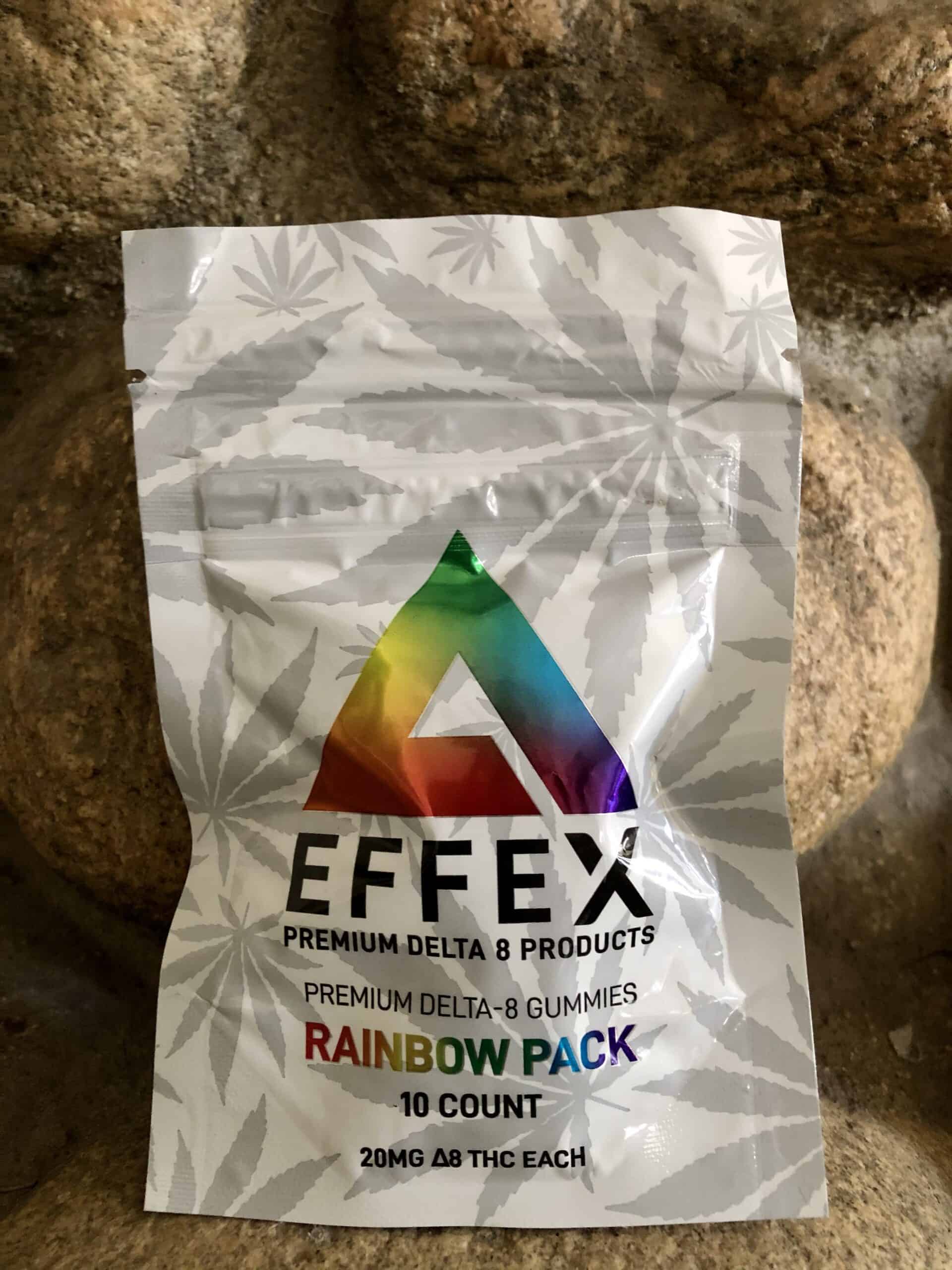 Brand Overview: DELTA EXTRAX (Previously Delta Effex)
Delta Extrax (beforehand Delta Effex) has created a line of products using Delta-8 THC, which is a cannabinoid in hemp that toes the line between CBD and THC-Delta-9 (which is the compound most commonly found in cannabis products that creates the high). Delta-8 THC won't get you as high as THC-Delta-9 but has a bit more of the psychoactive properties than CBD. There's still not a great deal known about Delta 8 THC but the National Cancer Institute says it could help with nausea and vomiting, anxiety, loss of appetite, pain, and other benefits. Delta Extrax has all its products lab-tested to ensure purity and potency. The company's mission is to create high-quality products using Delta-8 THC at a reasonable price. Even though the high is much milder than something with THC-Delta-9, it still requires the same warnings. Please consult with your doctor before use and avoid if you're pregnant, breastfeeding, or using heavy machinery. 
Products: Cartridges, Disposable Devices, Edibles, Pods, Tinctures.
Price Range ($-$$$$): $$$$
---
About DELTA EXTRAX RAINBOW PACK PREMIUM DELTA-8 Tetrahydrocannabinol GUMMIES
Delta Extrax Rainbow Pack Premium Gummies contains 10 gummies with 20 mg of Delta-8 THC. According to the lab tests, this product contains 0.38% Delta-8 THC. It's called the rainbow pack because it contains a whole rainbow of colors, each with its own flavor. Strawberry is red, orange is mango, green is green apple, blue is blueberry razz, and white is a surprise mystery flavor. To use, start with ½ to 1 gummy and increase your dose as needed.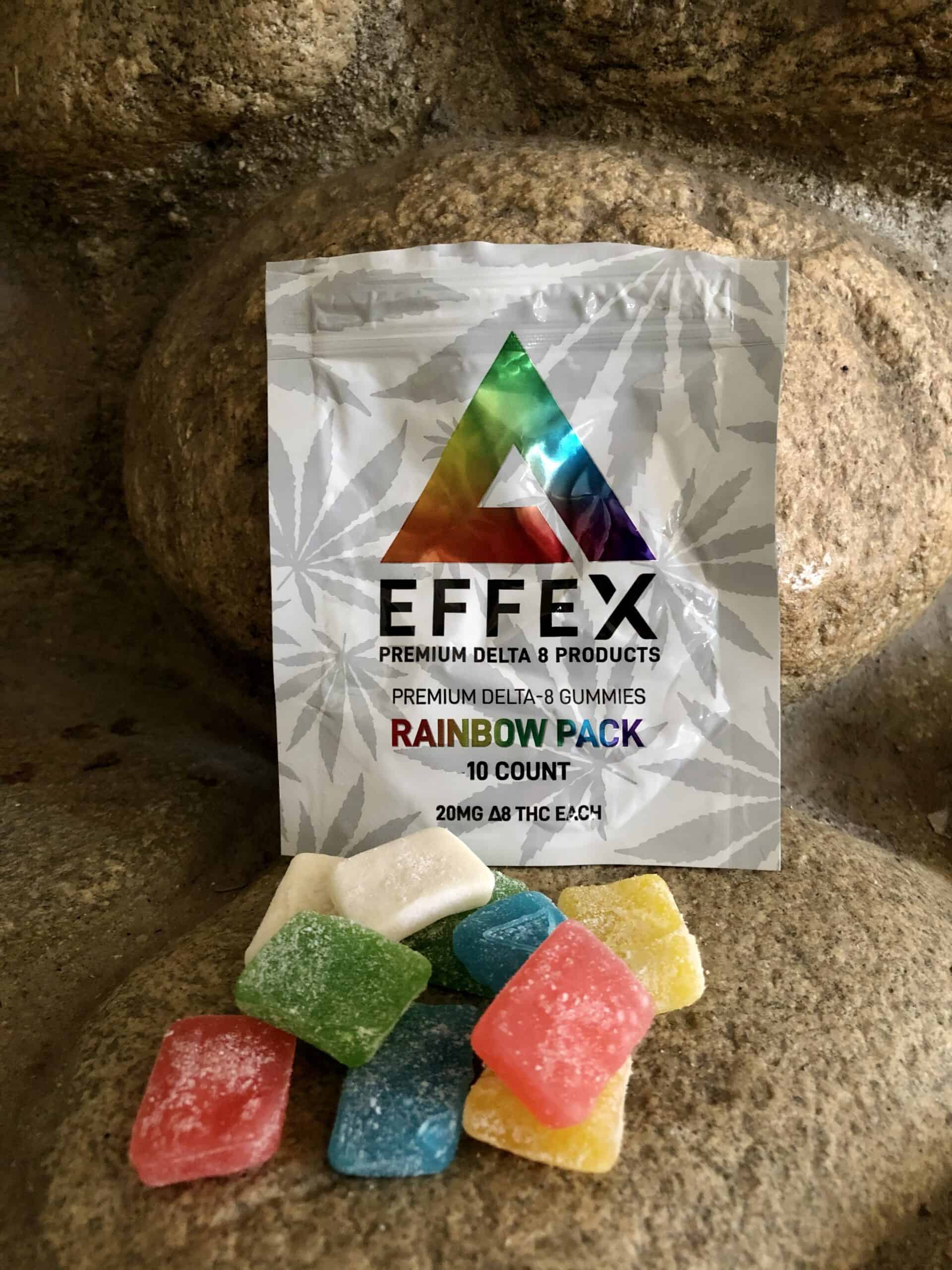 It could take up to two hours to feel the effects. Unlike some CBD products, this isn't child-friendly, so please hide from your candy-loving kids. The gummies are more powerful than CBD and can give you a body and head high. You can take these gummies during the day or night, just don't go driving around town.
---
DELTA EXTRAX RAINBOW PACK PREMIUM DELTA-8 Tetrahydrocannabinol GUMMIES Specifications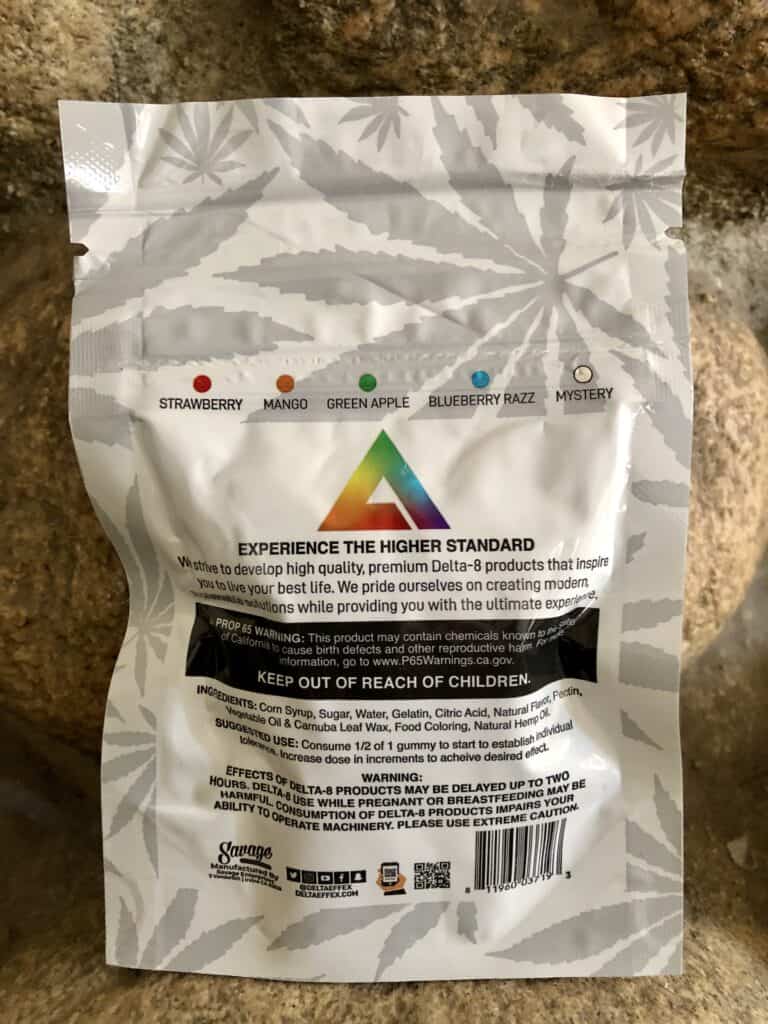 200 mg Delta 8 Tetrahydrocannabinol per package deal
10 gummies per package deal
20 mg Delta 8 Tetrahydrocannabinol per gummy
0.38% Delta 8 Tetrahydrocannabinol
Ingredients: Corn Syrup, Sugar, Water, Gelatin, Citric Acid, Natural Flavor, Pectin, Vegetable Oil & Carnuba Leaf Wax, Food Coloring, Natural Hemp Oil

---
How We Tested the DELTA EXTRAX RAINBOW PACK PREMIUM DELTA-8 Tetrahydrocannabinol GUMMIES
I've been using CBD products for a couple of years to help me deal with pain and stress caused by having a chronic illness called fibromyalgia that has led to disability. I've never tried anything with Delta-8 THC so was curious what it was all about. I had so many questions! Like, will I actually feel high like I do when I used to eat edibles that contained THC-Delta-9? Would it make me feel too couch-bound to get any work done?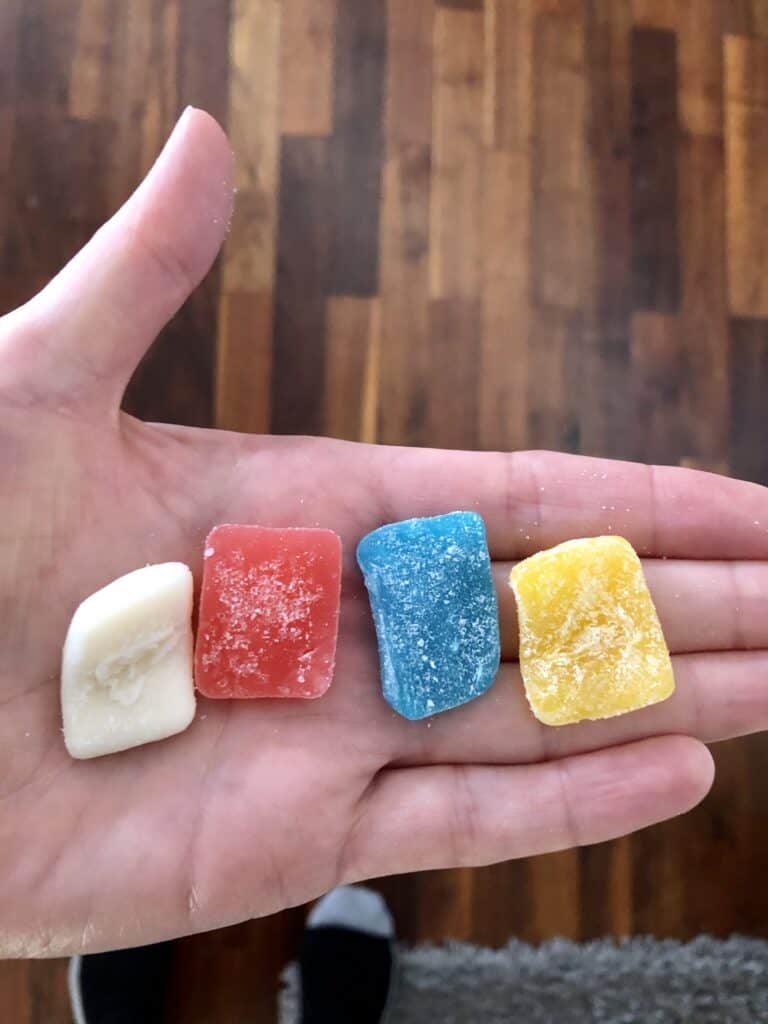 Because I have issues falling and staying asleep, I decided to try it for the first time before bed with the hopes that I would get better rest. The next day, I took one in the morning to see how it affected my ability to get work done. I know in the past, if I took an edible that was psychoactive, sometimes I'd find myself energized but it was hard to focus. I was hoping this would help energize me but with the ability to focus on the work at hand.
---
How the DELTA EXTRAX RAINBOW PACK PREMIUM DELTA-8 Tetrahydrocannabinol GUMMIES Worked for Me
It took about an hour for me to really feel the consequences of the Delta-8 Tetrahydrocannabinol-infused gummies. They really feel precisely as marketed. I felt a gentle physique and head excessive that helped take the sting off the ache and helped me focus by my discomfort. I additionally bought wonderful sleep and solely awakened as soon as in the course of the midnight.
Over the course of every week, I attempted all of the completely different flavors which had been yummy. My favorites had been the strawberry and blueberry razz which tasted similar to one thing I'd get at a sweet retailer. I'll proceed to make use of these gummies and look ahead to making an attempt the corporate's different merchandise. I'd adore it if Delta Extrax created an edible that makes use of vegan or vegetarian substances, as this product incorporates gelatin.
---
Useful and Unique Things to Know About DELTA EXTRAX RAINBOW PACK PREMIUM DELTA-8 Tetrahydrocannabinol GUMMIES
I did more reading to learn about the differences between Delta-8 THC and CBD. Delta-8 is an isolate of THC-Delta-9 while CBD is a compound derived from hemp. Delta-8 THC has psychoactive components that can make you feel high, while CBD does not. Chemically, Delta-8 THC is closer to THC-Delta-9 than it is to CBD. If you're looking for a mild high, Delta-8 THC is right for you. But if you'd rather have the positive effects of the hemp plant without the high, stick with CBD.
---
DELTA EXTRAX REVIEW Ratings
In the following sections gradings from 0-100 on our assessment, these grades add as much as give the product's total rating.
PRESENTATION • 70
Packaging lacks data on energy and is roofed in pot leaves.
RELIABILITY • 100
Works as marketed.
QUALITY • 100
Potent and efficient.
FLAVOR / SMELL / or EASE OF USE• 100
Delicious flavors.
VALUE • 70
Expensive.
---
How DELTA EXTRAX RAINBOW PACK PREMIUM DELTA-8 Tetrahydrocannabinol GUMMIES Stacks Up Against the Competition
Since this is the first product I've tried that contains Delta-8 THC, it's hard to compare. I do think it costs way too much. For 200 mg you'll pay $49.99 which is a lot. However, as of writing this review, the gummies are on sale for $27.98, which is way more reasonable. Another way the product could be more competitive is to make some changes to the packaging. Nowhere on the package does it say how many calories are in each gummy. Also, the packaging is covered in pot leaves. I prefer my products to be more subtle, as there are people in the world who would judge you for having a pot product.
Save cash through the use of our verified Delta 8 THC Edibles Coupons right here at Save On Cannabis the World's largest on-line marijuana coupon code code listing.
---
Disclosure: I obtained these merchandise free of charge in order that I may strive them after which share my trustworthy opinion with the SOC group. I'm employed by Save on Cannabis to jot down trustworthy critiques and supplied a flat fee cost for the writing of the assessment. SOC might obtain recurring affiliate funds for purchases made primarily based on this content material.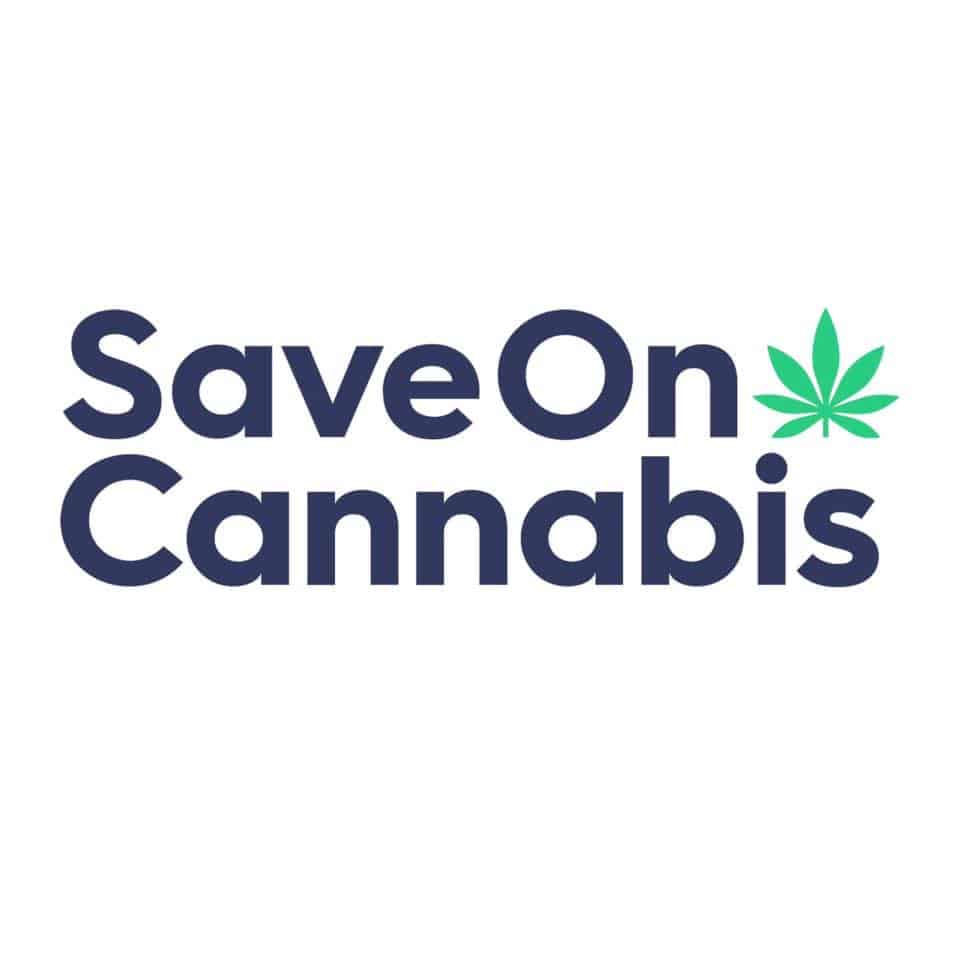 Save On Cannabis is the most trusted source for cannabis discounts and education information.  Vetted deals and clearly written articles to help you become a wiser consumer whether focused on the medical or recreational value of cannabis products.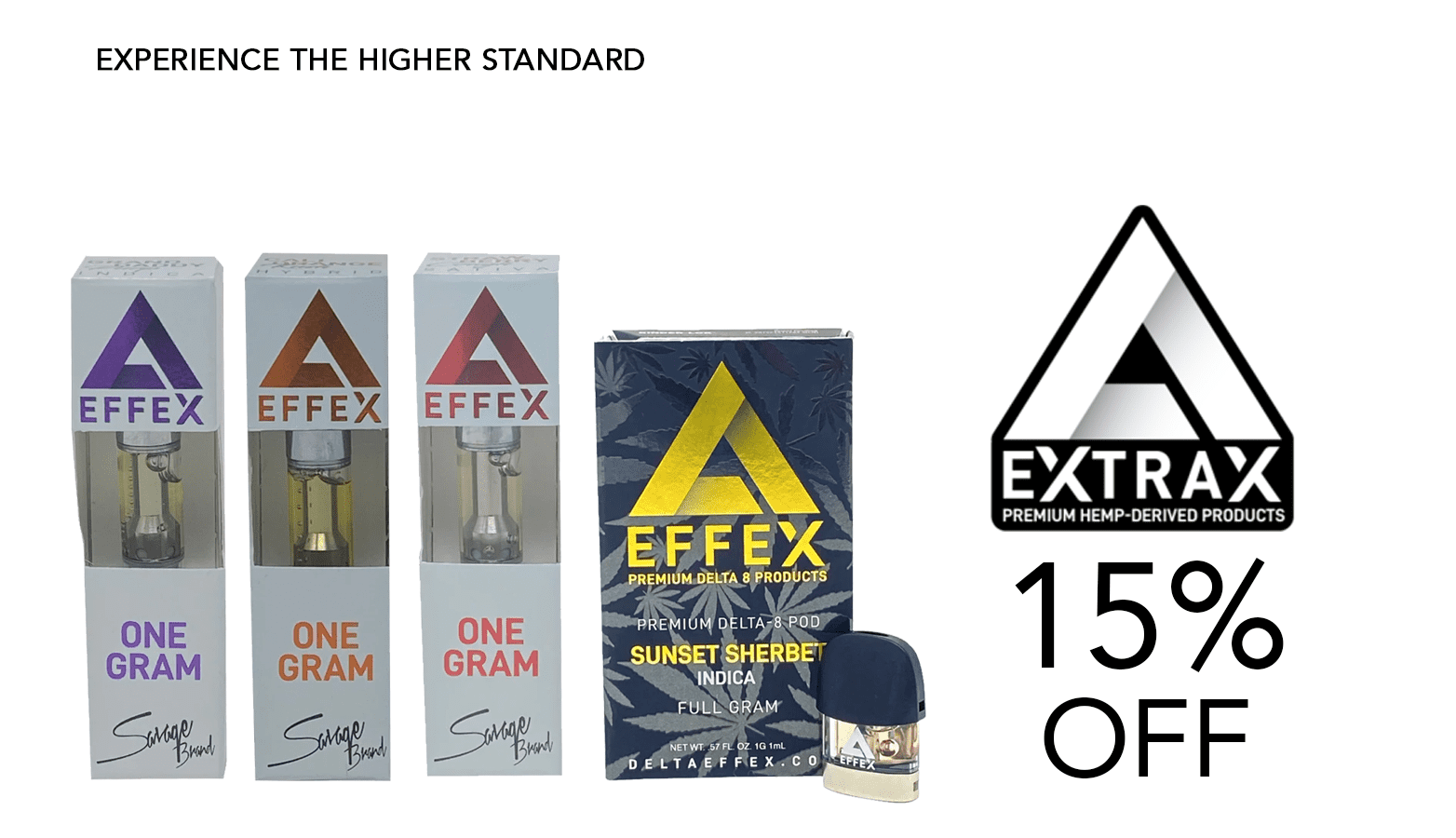 15% OFF for new customers at Delta Extrax! Wide range of legal THC products.
In this Vida Optima Vitality Gummies review we got to try out the reliability of the dosing and product overall hands on.
In this Meridian Life Balance review we tested their Relieve CBD Balm on our nagging pains. Did it provide relief? Find out.
We have Dr. Dabber reviews for all their CBD cartridges, see how the Fresh Blend stacks up. In this Dr. Dabber fresh blend review.