Real Scientific Hemp Oil Review: RSHO Gold Label CBD Liquid
May 28, 2019 | Romy
Cannabis ApparelCBDCBD CandyCBD ConcentratesCBD EdiblesCBD GummiesCBD Isolate or Terpsolate Powder and CrystalsCBD Pet ProductsCBD Pills & CapsulesCBD TincturesCBD TopicalsCBD Vape Oils
REAL SCIENTIFIC HEMP OIL GOLD LABEL CBD HEMP OIL LIQUID (500MG CBD) 2OZ
Pros
All-natural ingredients
Easy to use
Relieves anxiety
Provides mild pain relief
Focusing
REAL SCIENTIFIC HEMP OIL GOLD LABEL CBD TINCTURE – 500 MG
Product Review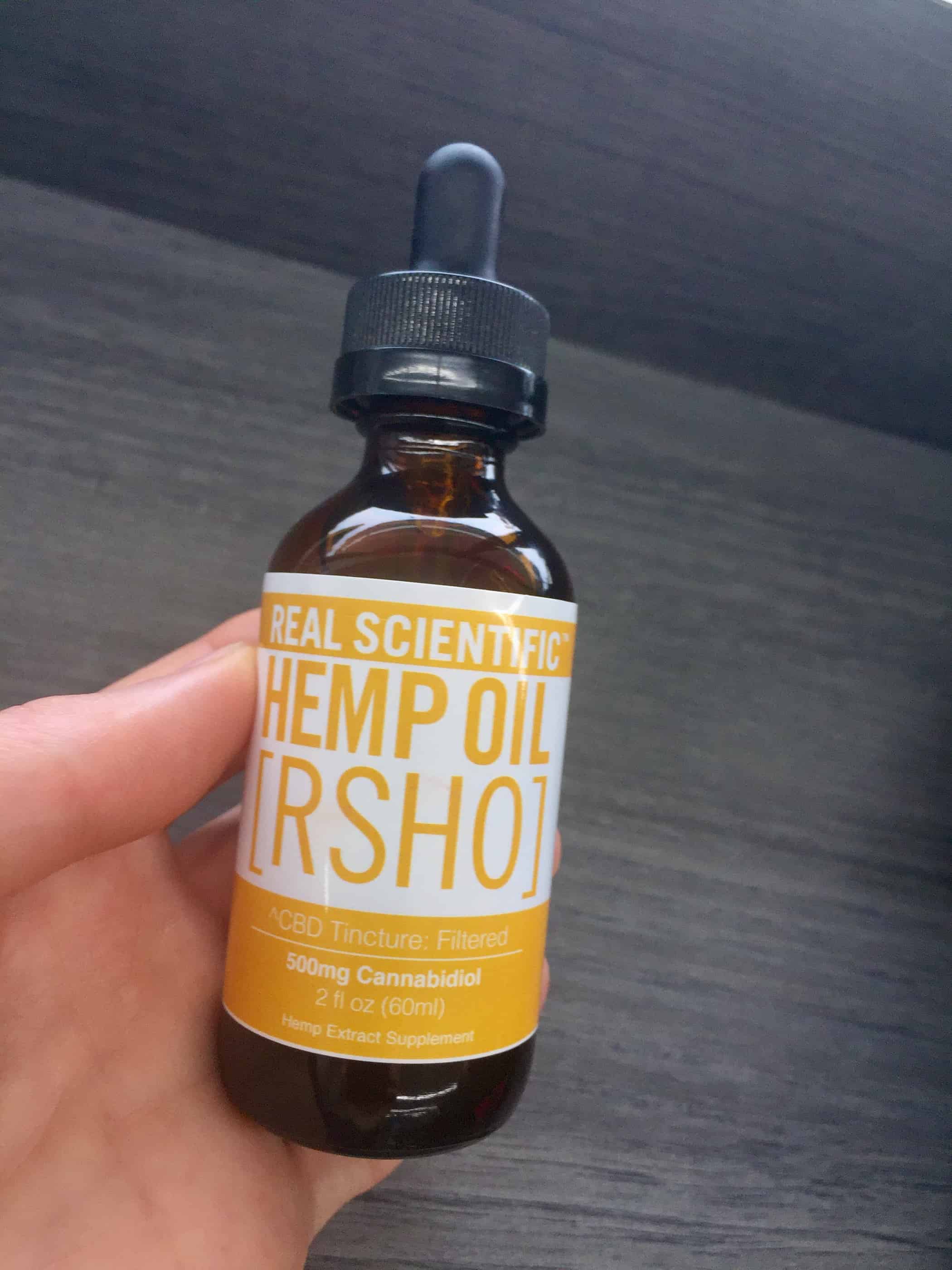 Brand Overview: REAL SCIENTIFIC HEMP OIL
Real Scientific Hemp Oil is one of Medical Marijuana, Inc.'s producers of high-quality CBD products you can easily and legally get shipped to your door. All their products are THC-free, giving you the positive effects of Mary Jane without the high. The company is committed to making CBD accessible and affordable, putting millions of dollars into creating some of the finest medicinal products on the market. This company works with only the most trusted farmers and cultivators, people who honor the land and share in their same values of integrity and quality.
Products: Isolate Powders, Capsules, Tinctures, Bundles.
Price Range ($-$$$$): $$-$$$$
---
About the REAL SCIENTIFIC HEMP OIL GOLD LABEL CBD TINCTURE – 500 MG
Real Scientific Hemp's gold label tincture combines their award-winning full-spectrum tincture with MCT oil to boost absorption to increase its effectiveness. This tincture earns its gold label through the company's refined decarboxylation process which converts cannabidiolic acid in hemp oil into CBD for maximum potency. It's also made purer and given a better taste through the filtration process which removes raw plant material from the oil. In every two ounce bottle, you'll find 500 mg of CBD oil, offering you 8.3 mg per serving for convenient and easy dosing. You can take this product under the tongue, holding it for 60-90 seconds to allow for better absorption, or you can blend it with your food or drink.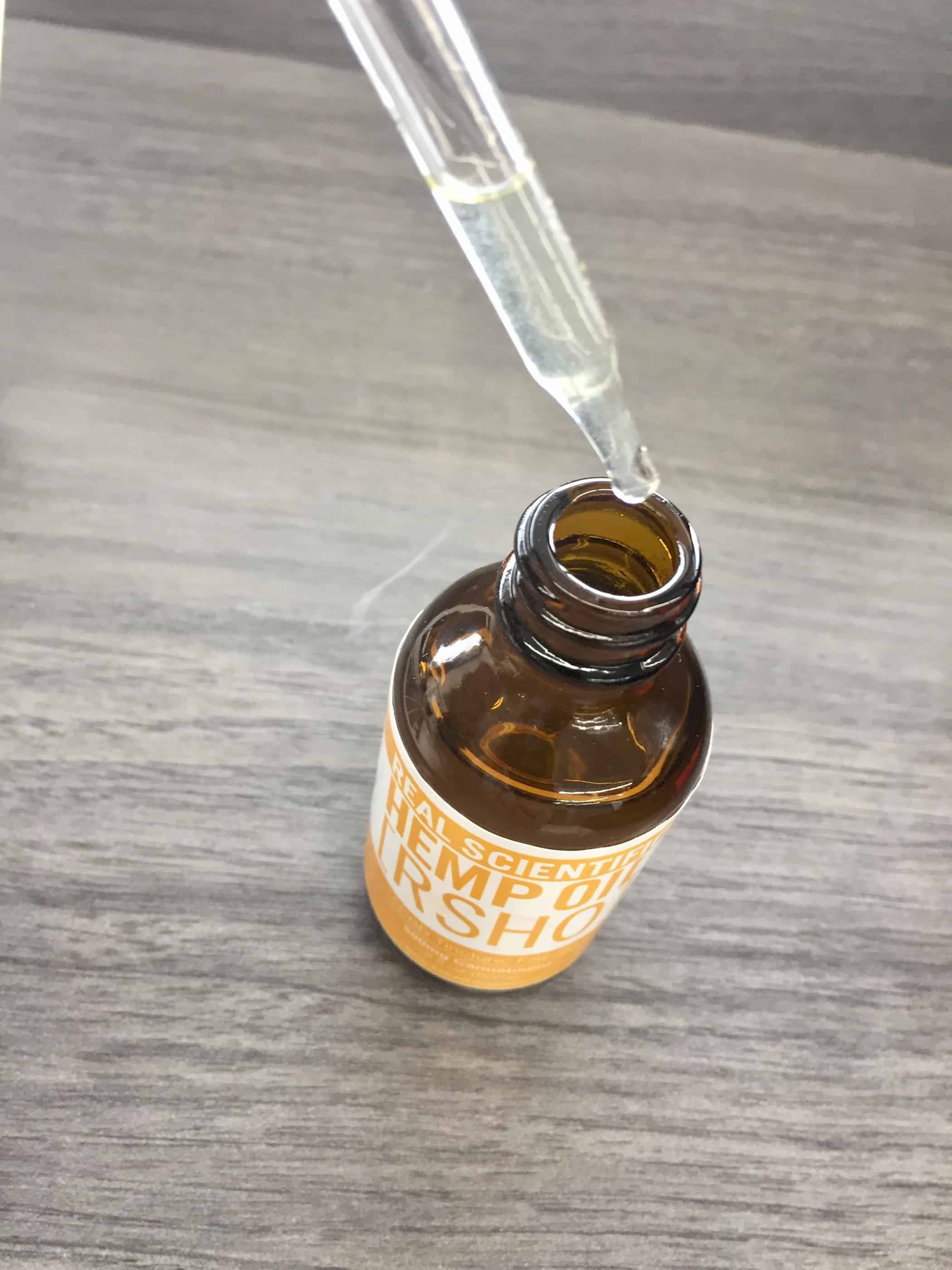 ---
REAL SCIENTIFIC HEMP OIL GOLD LABEL CBD TINCTURE Specifications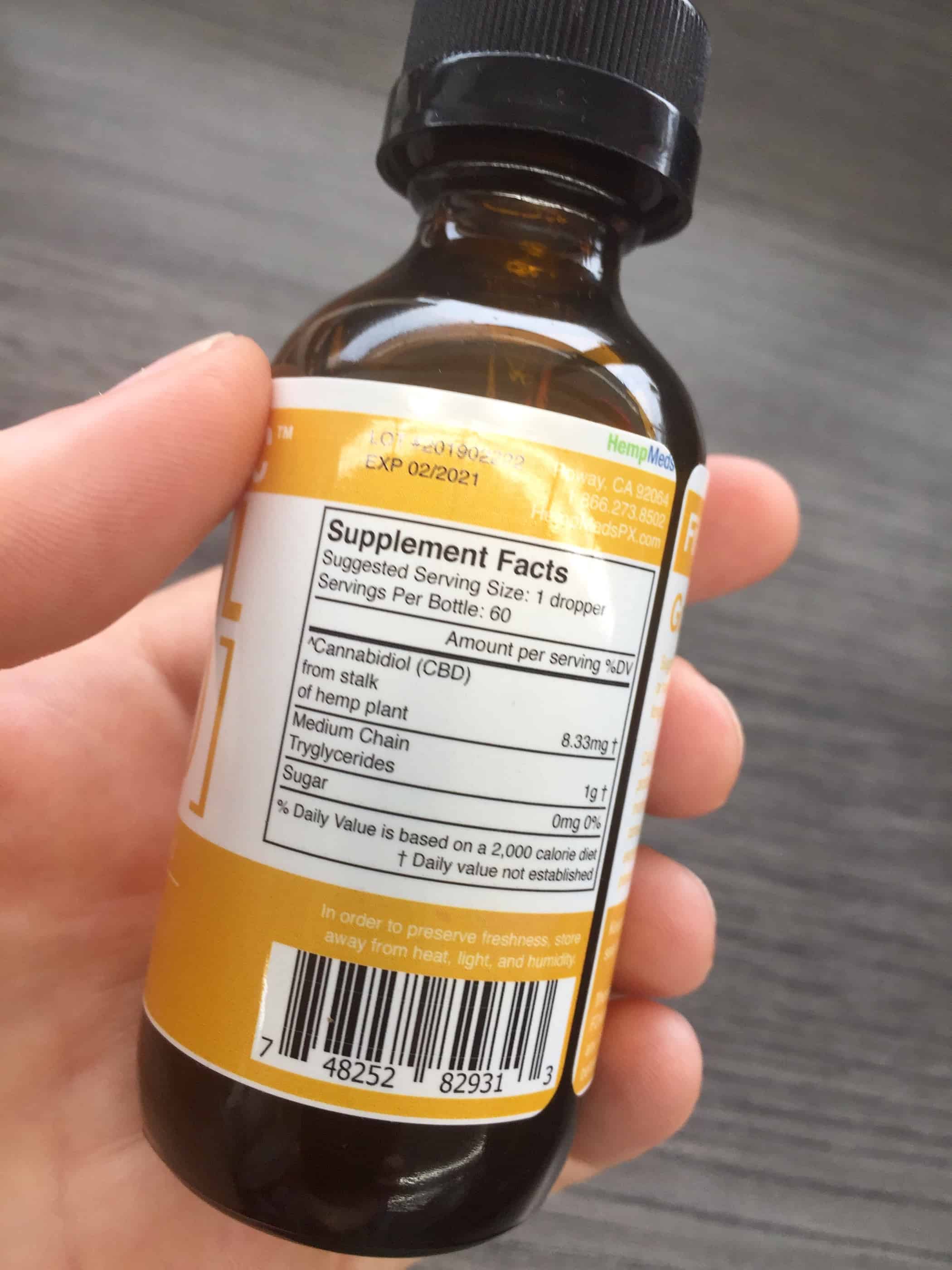 500 mg full-spectrum, all-natural CBD
2 fl. Oz. (60ml)
60 servings/container (1 dropper = single serving)
Ingredients: 8.33 mg CBD/serving, 1 mg MCT/serving
0% sugar
Shake well before use
Use 1-2 droppers/day under the tongue
Non-intoxicating
Triple-lab tested
Non-GMO
---
How We Tested the REAL SCIENTIFIC HEMP OIL GOLD LABEL CBD TINCTURE – 500 MG
Because of some health problems, I do physical therapy almost every day. Nothing I do is too terribly strenuous. The hardest part is just getting through all the exercises with focus and grit because I can get easily distracted. Back when I used to smoke weed, I often found it helped me focus. When my chronic pain and physical limitations got bad enough where I had to quit my job, I'd often take a little marijuana edible, and then I'd sit down and work. I've read about how CBD can also have a focusing quality, even without THC. I decided to try Real Scientific Hemp Oil Gold Label CBD Tincture to see if it would help me focus during my workouts. Since I'm a more experienced CBD user, I took two servings (two droppers) under the tongue an hour before physical therapy.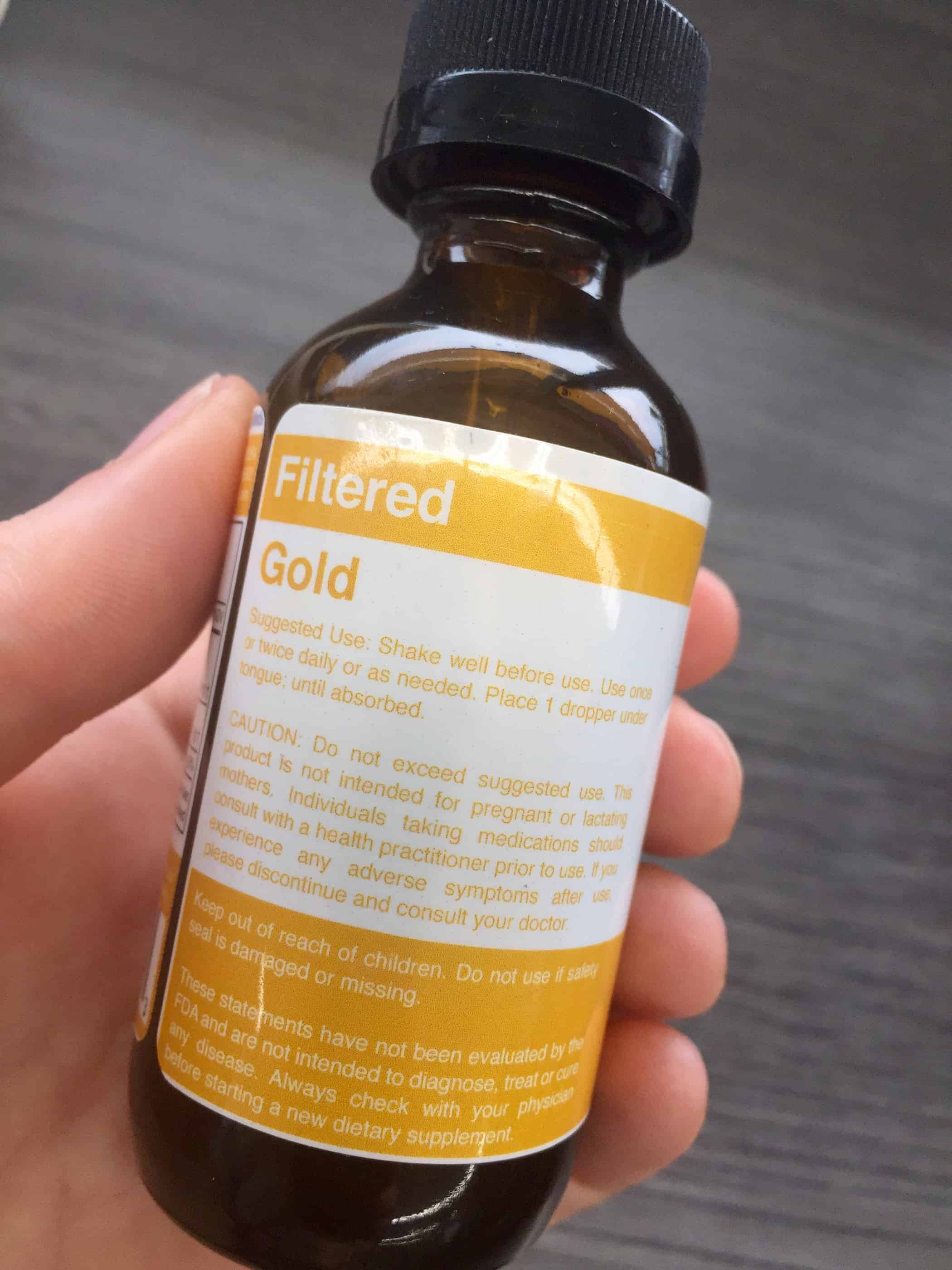 How the REAL SCIENTIFIC HEMP OIL GOLD LABEL CBD TINCTURE – 500 MG Worked for Me
With less than 20 mg of CBD coursing through my body, I felt the subtle warming effect take place in about forty-five minutes. The tincture made me feel calm. The hardest part about having chronic pain AND anxiety is when I need to get something done, I'm fighting on the mental and physical front. This tincture doesn't take away the pain and anxiety, instead, it takes the edge off just enough for me to focus through it. I did a half-hour of stretches and strengthening with the physical therapist, then went home and did another hour on my own. I didn't feel distracted or spacy, but intent on the task at hand. It was one of the best workouts I've had in a while. I'd definitely use this product again.
Useful and Unique Things to Know About REAL SCIENTIFIC HEMP OIL GOLD LABEL CBD TINCTURE – 500 MG
This CBD tincture is blended with medium-chain triglyceride (MCT) oil which comes from coconuts. Coconut oil is a source of the healthy kind of fats and works to maximize the benefits of CBD through its ability to absorb, meaning you'll get the benefits more effectively and quickly. MCT oil is also known to promote weight loss, boost energy, can reduce lactate buildup in athletes, and contains the fatty acids that fight yeast and bacterial growth.
REAL SCIENTIFIC HEMP OIL GOLD LABEL CBD TINCTURE – 500 MG Ratings
In the next sections gradings from 0-100 on our review, these grades add up to give the product's overall score.
PRESENTATION • 100
Basic no fuss, no muss packaging.
RELIABILITY • 100
Calms the mind.
QUALITY • 100
Pure ingredients.
FLAVOR / SMELL / or EASE OF USE • 85
Tastes like coconut oil and weed.
VALUE • 85
You can find cheaper tinctures that are just as good.
---
How the REAL SCIENTIFIC HEMP OIL GOLD LABEL CBD TINCTURE – 500 MG Stacks Up Against the Competition
The CBD tincture market is glutted. It's one of the more popular methods of CBD use amongst my fellow CBD users, appealing to folk who don't like to smoke or vape, or for people who don't want the added calories of eating edibles. I decided to compare this tincture against two of my favorites, GoGreen Hemp CBD Premium Orange Oil Drops and Steve's Goods Blueberry Tincture. Flavor-wise, GoGreen Hemp and Steve's Goods have Real Scientific Hemp beat. One of the reasons why I prefer GoGreen and Steve's Goods to others is because I'm not into the weedy taste of the unflavored tinctures. Also, both of those companies are much less expensive. They all work equally well so, in the end, I'd choose GoGreen or Steve's Goods over Real Scientific Hemp because they taste better and cost less.
---
Saving Money With REAL SCIENTIFIC HEMP OIL Coupons
Save money on all CBD Tinctures ,CBD Vape Oil here at Save On Cannabis the World's largest online cannabis coupon code directory.
---
Disclosure: I received these products gratis so that I could try them and then share my honest opinion with the SOC community. I am employed by Save on Cannabis to write honest reviews and provided a flat rate payment for the writing of the review. SOC may receive recurring affiliate payments for purchases made based on this content.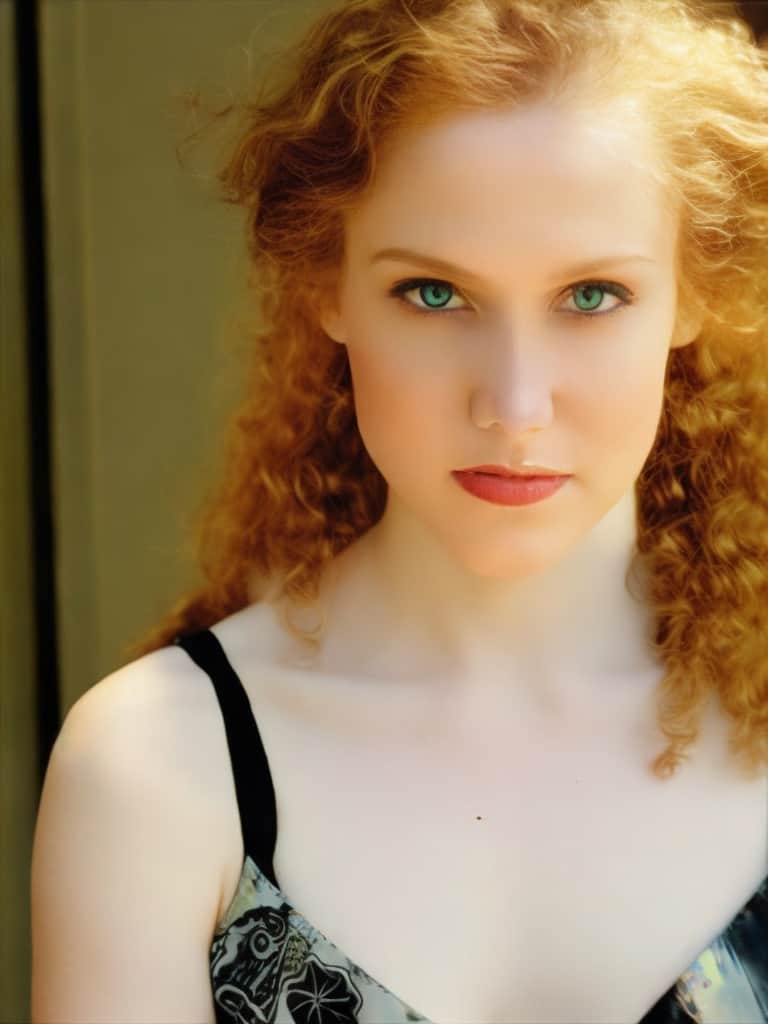 A medicinal cannabis user, utilizing the power of the plant to ease the pains and stresses from long standing conditions that other over the counter or prescriptions could not fix or weren't a natural option like cannabis.  Also, has a background in working directly in the cannabis industry in California within various dispensaries.
Save on Medical Marijuana Inc.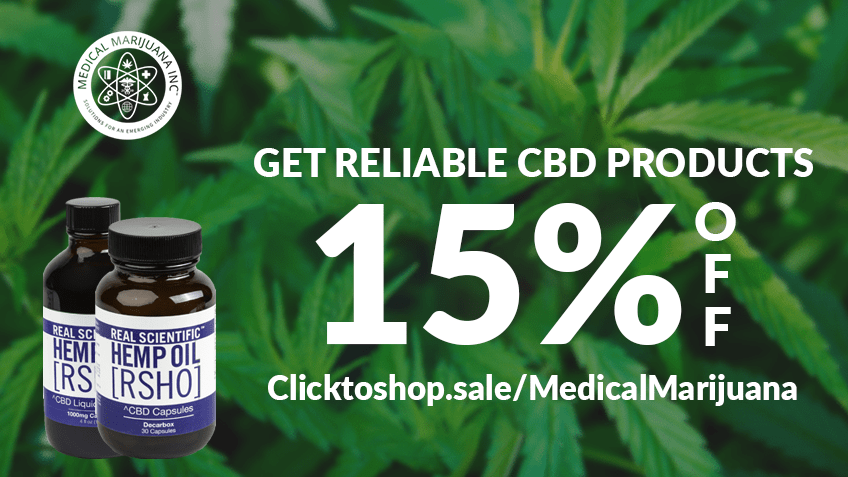 15% OFF site-wide at Medical Marijuana, Inc. on all premium CBD items!
Our reviewer tries out the Savage CBD Driven vape oil to see if it helps her with her anxiety and daily stresses. See if this vape juice takes the edge off.
Looking for more rest eye, in this Trokie Fast Melt Tabs with Melatonin review we test them out to help our insomnia filled nights.
In our Social CBD review of the LZooeyight Lavender All-Purpose CBD Balm we test on feet, lips, & hair to see if it works to moisturize & repair.