Real Scientific Hemp Oil Review: Green Label CBD Hemp Oil
Apr 27, 2019 | Romy
Cannabis ApparelCBDCBD CandyCBD ConcentratesCBD EdiblesCBD GummiesCBD Isolate or Terpsolate Powder and CrystalsCBD Pet ProductsCBD Pills & CapsulesCBD TincturesCBD TopicalsCBD Vape Oils
Real Scientific Green Label 3g CBD Hemp Oil (300 mg CBD)
Pros
Eases pain
Reduces anxiety
Small, strong doses
Quality ingredients
Well-priced
Cons
Tastes weedy
Confusing packaging
REAL SCIENTIFIC HEMP OIL GREEN LABEL 3G CBD HEMP OIL
Product Review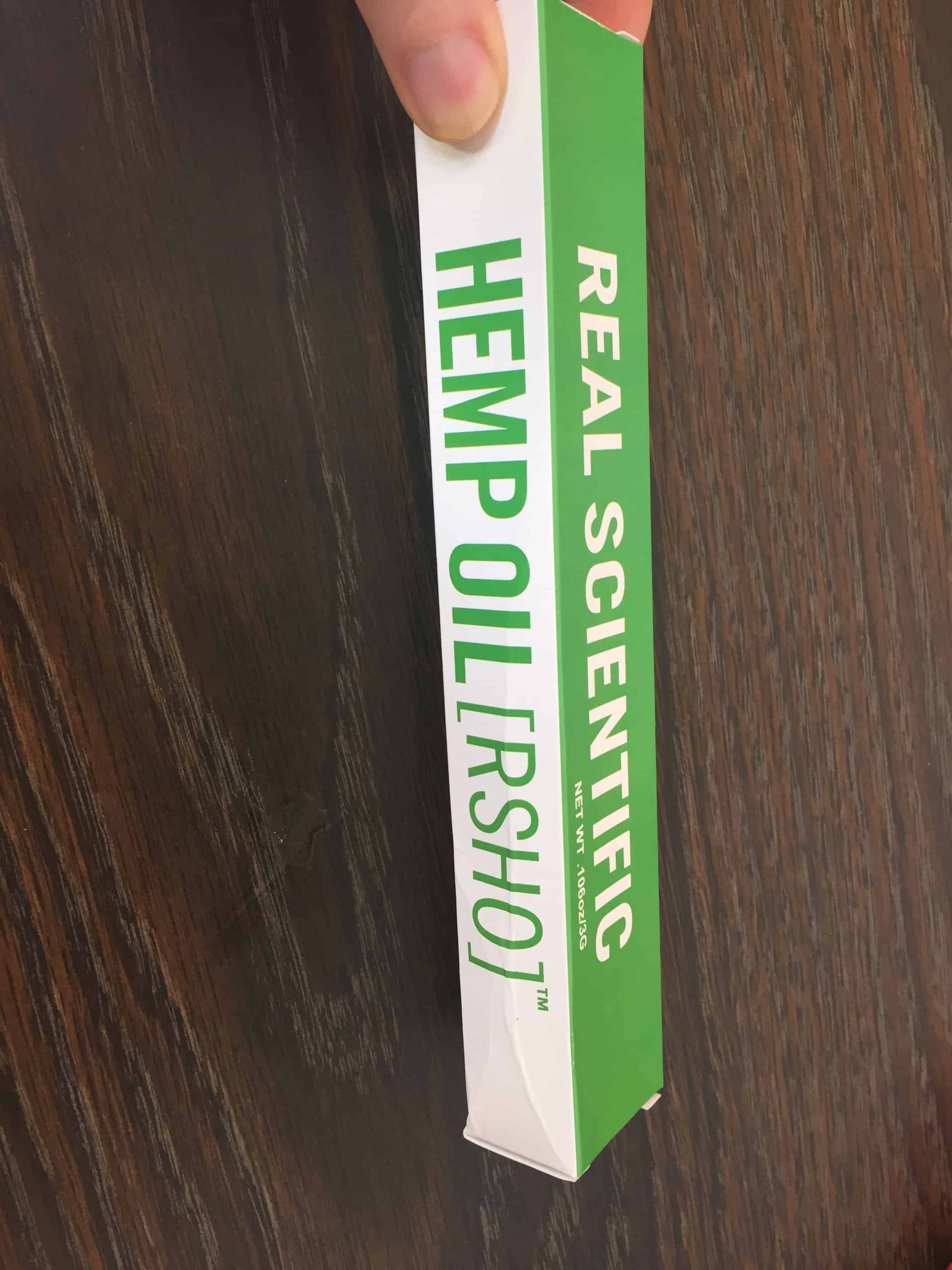 Brand Overview: REAL SCIENTIFIC HEMP OIL
Real Scientific Hemp Oil is one of Medical Marijuana, Inc.'s producers of high-quality CBD products you can easily and legally get shipped to your door. All their products are THC-free, giving you the positive effects of Mary Jane, without the high. The company is committed to making CBD accessible and affordable, putting millions of dollars into creating some of the finest medicinal products on the market. With years of experience, this company works with only the most trusted farmers and cultivators, people who value the land and share in their same values of integrity and quality.
Products: Isolate Powders, Capsules, Tinctures, Bundles.
Price Range ($-$$$$): $$-$$$$
---
About the REAL SCIENTIFIC HEMP OIL GREEN LABEL 3G CBD HEMP OIL
Real Scientific Hemp Oil (RSHO) packs this tube with full-spectrum hemp oil that contains 300 mg of CBD, terpenes, chlorophyll, CBDa, and a plethora of cannabinoids straight from the plant. Made with high-quality hemp and minimally processed, this oil is an all-natural way to relieve stress, anxiety, and pain. It's been lab-tested and certified, containing no THC, and comes in an easy-to-measure, safety-sealed applicator.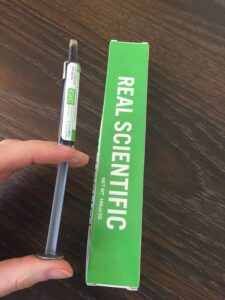 ---
REAL SCIENTIFIC HEMP OIL GREEN LABEL 3G CBD HEMP OIL Specifications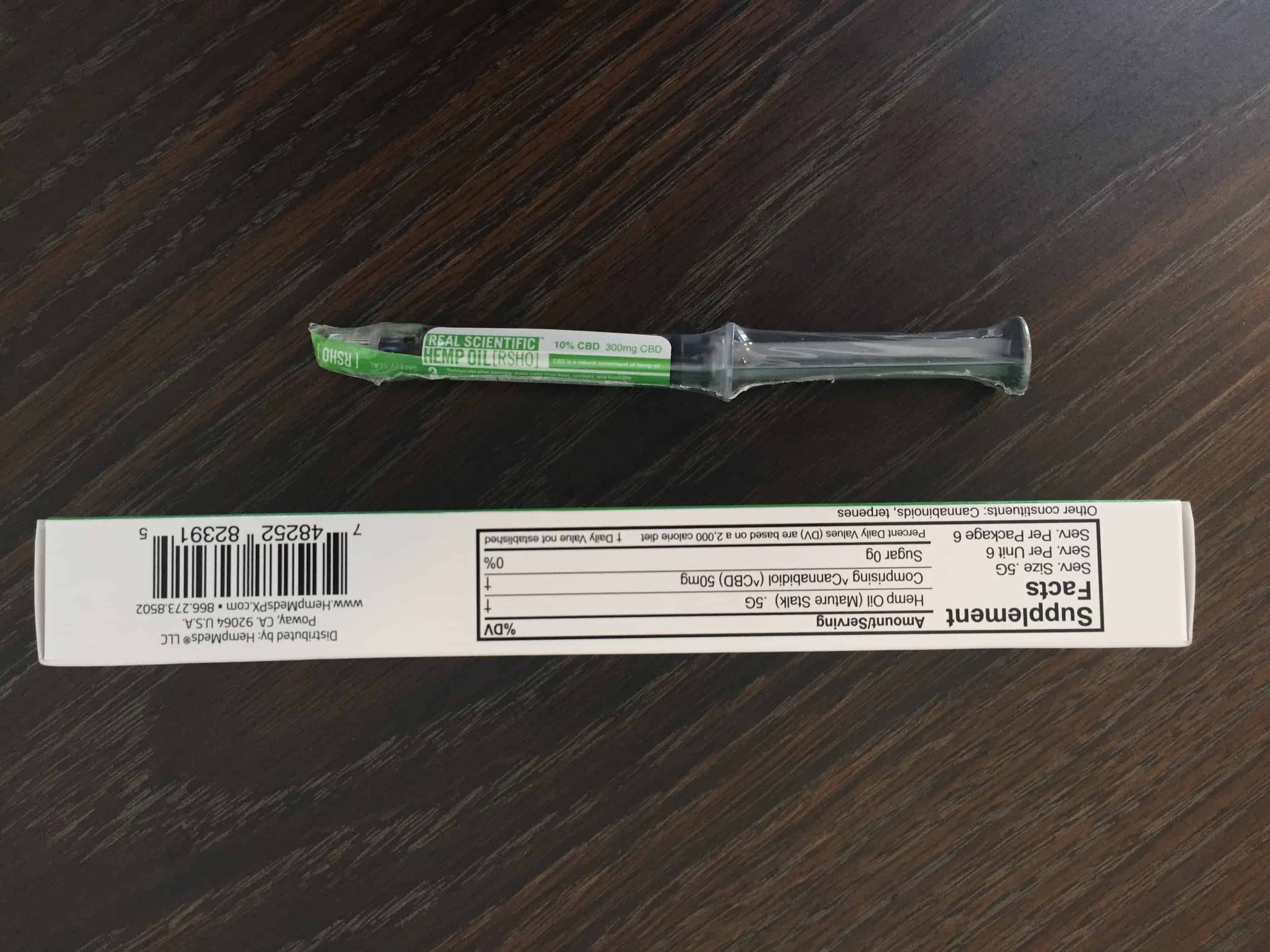 Ingredients: 300 mg full-spectrum hemp oil
Serving Size: .5 g
Servings Per Unit: 6
Servings Per Package: 6
No THC
No GMO's
No Sugar
Triple Lab Tested
Refrigerate after opening
---
How We Tested the REAL SCIENTIFIC HEMP OIL GREEN LABEL 3G CBD HEMP OIL
This has been the worst health year of my life. From surgery to remove a benign tumor that left me with permanent nerve damage to getting hit by a car, my blood pressure often gets pre-hypertensive, and for someone who eats right and works out, it's been distressing. Through research, I've learned that a combination of chronic pain and stress can contribute to high blood pressure, so I've been making a concerted effort to manage my pain and stress more mindfully.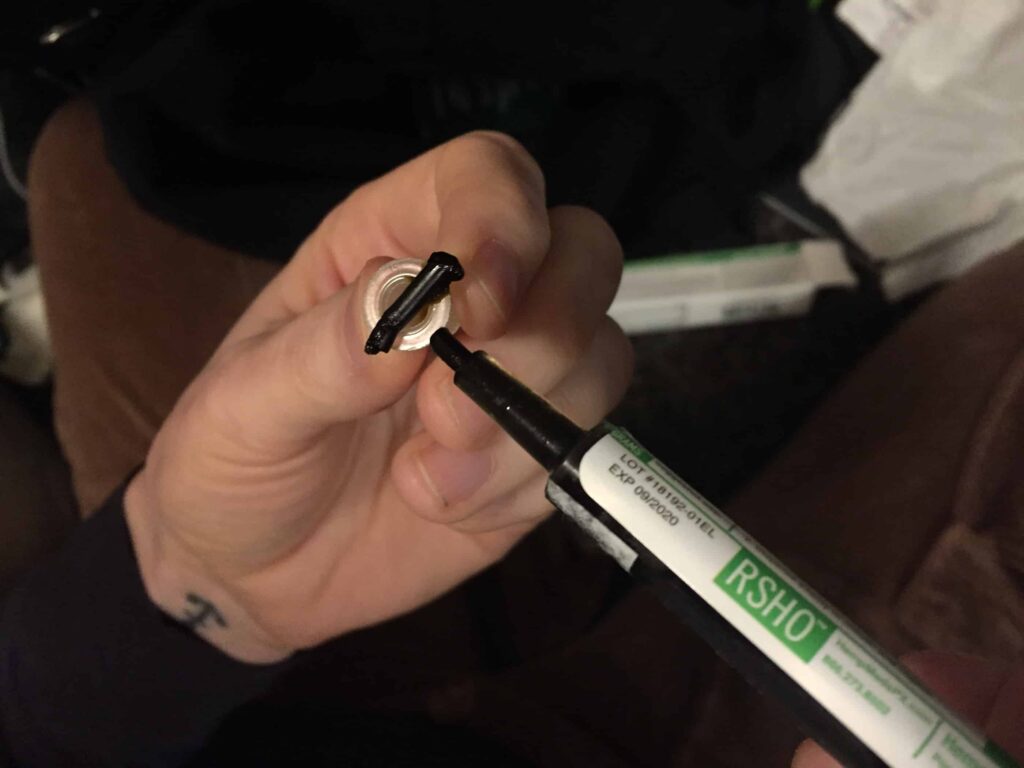 CBD can help reduce pain and stress, but did you know there are studies that it might help lower blood pressure too? I decided to put this to the test, knowing that taking CBD isn't a magical cure-all, but hoping that it might, at the very least, reduce my pain and stress, which in turn could help lower my blood pressure. I squirted out a single serving from the applicator and ate it.
---
How the REAL SCIENTIFIC HEMP OIL GREEN LABEL 3G CBD HEMP OIL Worked for Me
Real Scientific Hemp Oil's green label applicator is strong stuff. Within thirty minutes I could feel the warmth of the CBD spread throughout my body. It doesn't take away pain or stress entirely, but the effects of the CBD is like receiving a warm bear hug that just makes you feel good. Since there is no THC in this product, it was like getting all the relaxation benefits of the psychoactive component of cannabis, without the high. I could feel my breathing get easier and was able to focus more on my work at hand, rather than the pain I was in. Real Scientific Hemp Oil has created an all-natural medicine that could serve as a non-addictive alternative to anti-anxiety meds.
---
Useful and Unique Things to Know About REAL SCIENTIFIC HEMP OIL GREEN LABEL 3G CBD HEMP OIL
One of the ingredients in this product is chlorophyll, which I remember from the green juices my mom drank during my childhood as being something really healthy, but I didn't know what it was. Looking it up via my best friend Google, I learned that chlorophyll is the thing that gives plants their green color and is present in most vegetables. It's known to increase energy and overall health, as well as fight sickness. You can find chlorophyll in wheatgrass, spinach, alfalfa, and now you can find it in Real Scientific Hemp Oil's products.
REAL SCIENTIFIC HEMP OIL GREEN LABEL 3G CBD HEMP OIL Ratings
In the next sections gradings from 0-100 on our review, these grades add up to give the product's overall score.
PRESENTATION • 90
I wish there was more information on the box.
RELIABILITY • 100
Works to reduce stress and pain.
QUALITY • 100
Made from only the best hemp.
FLAVOR / SMELL / or EASE OF USE • 90
Tastes weedy but that's because it's pure hemp.
VALUE • 100
Well priced. A little goes a long way.
---
How the REAL SCIENTIFIC HEMP OIL GREEN LABEL 3G CBD HEMP OIL Stacks Up Against the Competition
I haven't tried any other CBD product like this one. It comes in a syringe-looking applicator labeled so you can easily figure out the proper dose. It's a different way to consume CBD, and I liked how little you had to take for it to be effective. It might be difficult to use if you have vision problems since the applicator is so small, but it would be an easy thing to just toss in your bag to use discreetly for later.
---
Saving Money With Medical Marijuana Inc. Coupons
Save money on all CBD Vape Oils here at Save On Cannabis the World's largest online cannabis coupon code directory.
---
Disclosure: I received these products gratis so that I could try them and then share my honest opinion with the SOC community. I am employed by Save on Cannabis to write honest reviews and provided a flat rate payment for the writing of the review. SOC may receive recurring affiliate payments for purchases made based on this content.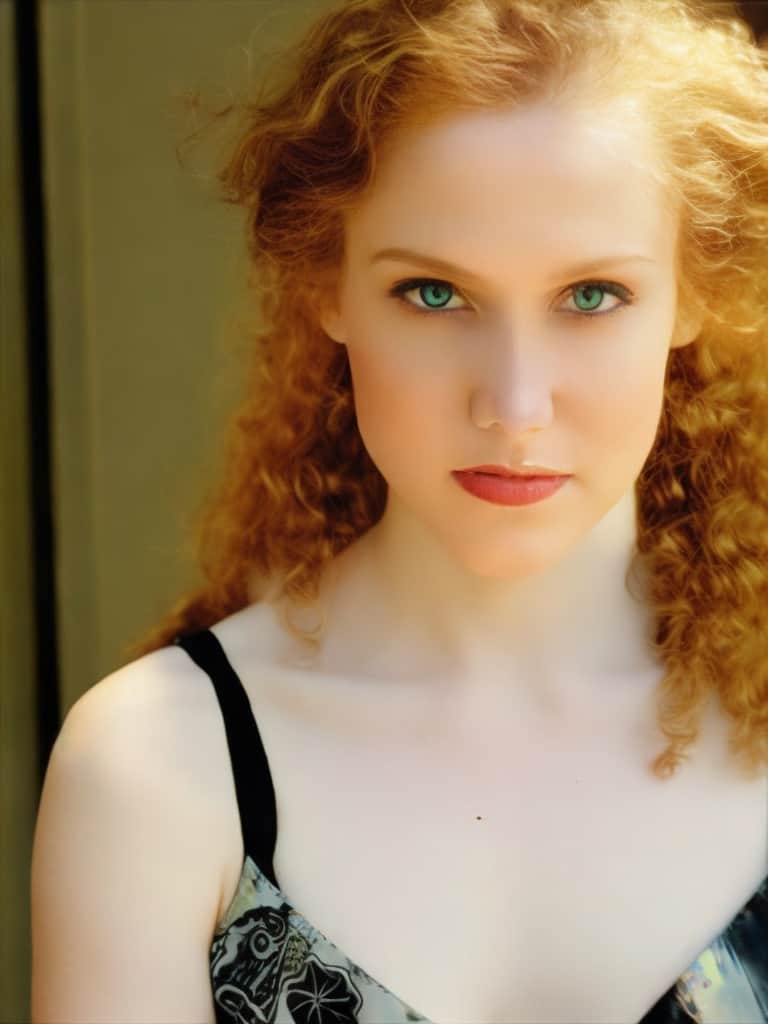 A medicinal cannabis user, utilizing the power of the plant to ease the pains and stresses from long standing conditions that other over the counter or prescriptions could not fix or weren't a natural option like cannabis.  Also, has a background in working directly in the cannabis industry in California within various dispensaries.
Save on Medical Marijuana Inc.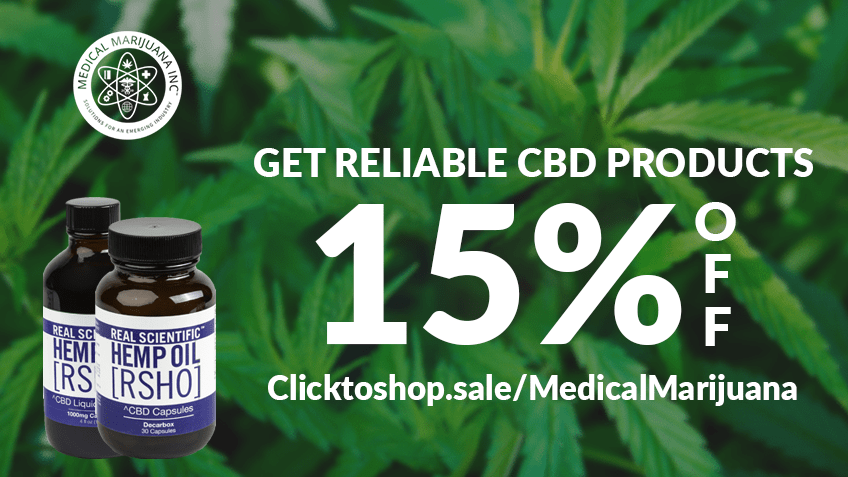 15% OFF site-wide at Medical Marijuana, Inc. on all premium CBD items!
Looking for a vape oil and vaporizer in Canada? Read the Ohm Connect 2.0 review here! Our expert reviewer breaks it down with awesome photos.
Our written and video cbdMD review of the Delta 9 THC Gummies. Read and see how our expert liked them, also get coupons.
The Charlotte's Web Balm Stick with CBD is a very pretty product, but does it help our reviewer with her daily needs? Is it worth your money?