Reakiro Review: Muscle Relief Cooling Gel, 500 mg CBD
Sep 15, 2020 | SOC
Reakiro Muscle Relief Cooling Gel
Pros
Instant noticeably beneficial effect from the ingredients
Independent lab test results included
Good quality, premium bottle
Easy to use apply
Cons
Slightly on the expensive side
REAKIRO Muscle Relief Cooling Gel
Product Review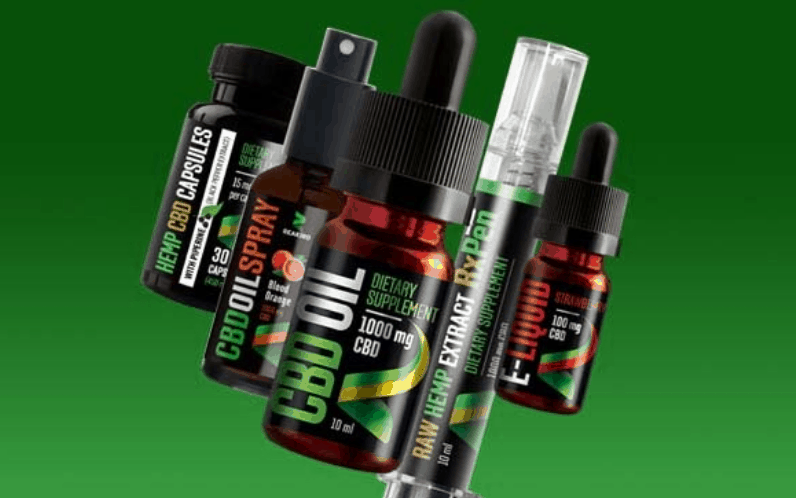 Brand Overview: REAKIRO
Reakiro is a European Pharma GMP compliant manufacturer and supplier of full-spectrum CBD oils, creams and capsules.
Reakiro have full control of their CBD production and are involved in all steps of the production process (sourcing seeds, organic cultivation, to the product design, accurate formulation, and packaging). They use traceable batch codes printed on each individual consumer product for transparency.
Reakiro Holdings owns or manages three extraction facilities in Europe, USA, and South America. It centres its operations around utilizing all parts of the hemp plant
Products: CBD Oils, CBD Oil Sprays, CBD Capsules, Immune Support Capsules, Raw Hemp Extract, CBD Skin Care (Creams, Oils, Gels, Body Butter), Hemp Skin Care (Gels, Creams), CBD Skin Care 0% THC Gels, Hand Sanitiser
Price Range: $-$$
---
About Reakiro Muscle Relief Cooling Gel
Reakiro's Muscle Relief Cooling Gel combines a mix of active ingredients designed to increase circulation to the area it's applied to, whilst offering a soothing relief from aches and pains. Presented in a high quality bottle, this product feels premium.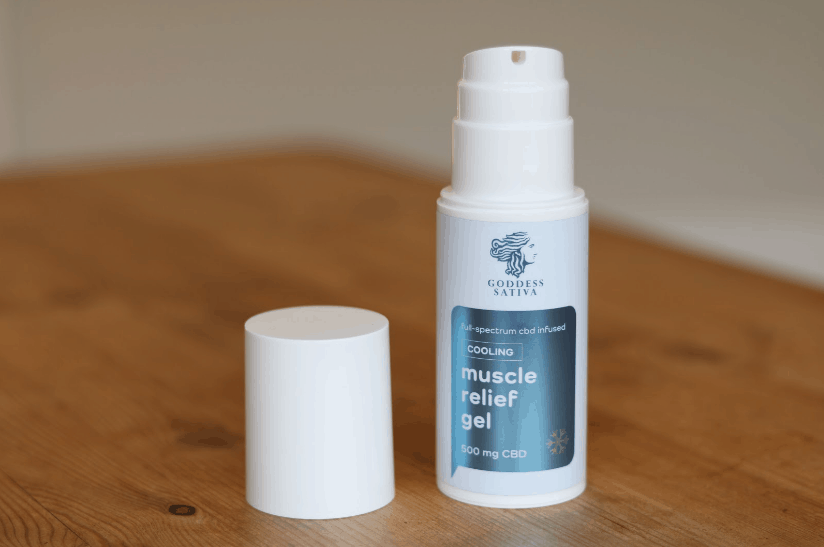 This muscle relief gel includes active ingredients such as CBD, Menthol and Essential Oils. It contains Arnica, which helps to aid bruises, sprains and muscle soreness.
Inline with Reakiro's focus on natural high quality products, this gel is vegan, cruelty free and gluten-free and is made in a GMP registered facility in the European Union.
---
Reakiro Muscle Relief Cooling Gel Specifications
Ingredients:
Aqua, Alcohol Denat., Sodium Acrylate/Sodium Acryloyldimethyl Taurate Copolymer, Coco-Caprylate, Cannabis Sativa Seed Oil, Cannabis Sativa Stem/Flower Oil, Phenoxyethanol, Arnica Montana Flower Extract, Rosmarinus Officinalis Leaf Oil, Cinnamomum Camphora Wood Oil, decamphorised, Piper Nigrum Seed Oil, Vanillyl Butyl Ether, Zingiber Officinale Root Oil, Limonene, Helianthus Annuus Seed Oil, Ethylhexylglycerin, Rosmarinus Officinalis Leaf Extract, Linalool.
Full Spectrum CBD is an effective antioxidant which slows the aging process of your skin, allowing your skin looks fresh and restful.
Arnica in combination with menthol – this cooling essential oil is used for bruises, aches, sprains, joint pain, muscle soreness and muscle spasms.
Bulgarian Scots Pine Oil has antimicrobial, antibacterial, antifungal, antiseptic and antirheumatic properties. Pine oil is also valued for its ability to help soothe muscular stiffness.
Peppermint oil is used for relief from muscle pain.
Wintergreen Oil is one of the best sources of this inflammation-fighting compound in the world.
Lab Reports:
LOT #20
Batch 0720
Batch 0120
Batch 0719
---
How I Tested the Reakiro Muscle Relief Cooling Gel
To test Reakiro's Muscle Relief Cooling Gel, I applied the gel to the muscles in my legs immediately after running. I instantly noticed the cooling effects from the arnica and other essential oils, and the CBD really helped to relax my legs and stop the aches and pains from running.
---
How the Reakiro Muscle Relief Cooling Gel Worked for Me
The increased circulation to the area and the benefits of the CBD included in the product definitely helped my muscles to recover faster than they usually would.
The product worked well for me and I will continue to use this gel after exercise and if I ever experience any sprains or bruising.
---
Useful and Unique Things to Know About Reakiro Muscle Relief Cooling Gel
A great product that includes a really nice mix of different beneficial ingredients alongside full spectrum CBD. Vegan, cruelty free and gluten free, this gel is a natural product.
One thing I love about this (and other Reakiro products) is that it comes with independent lab test results, which gave me confidence that Reakiro is a transparent and trustworthy brand.
I feel this product is presented really well in high quality packaging with great branding. It's easy to apply and works quickly and effectively.
---
Reakiro Muscle Relief Cooling Gel Ratings
In the next section, we provide ratings from 0-100 based on our testing period. Add up these ratings to arrive at an overall score for the product.
PRESENTATION • 100
This gel comes in a really nice bottle that is easy to use and feels great quality.

RELIABILITY • 100
The quality of the bottle itself makes me feel this product wouldn't let me down.

QUALITY • 100
Really high quality ingredients, bottle and packaging. Can't fault it!

FLAVOR / SMELL / or EASE OF USE • 100
Extremely easy to apply the gel.
VALUE • 85
At €34.99 this muscle relief gel sits on the more expensive side in comparison to other muscle relief products. Having said that, the ingredients are high quality and natural, and the product looks and feels premium,

---
PROS of the Reakiro Muscle Relief Cooling Gel
Instant noticeably beneficial effect from the ingredients
Independent lab test results included
Good quality, premium bottle
Easy to use apply
This product impressed me. It looks and feels high quality and had instant cooling and relaxing effects. I felt comfortable using this product due to the independent lab test results and will continue to use this after exercise.
---
CONS of the Reakiro Muscle Relief Cooling Gel
Slightly on the expensive side
It's quite hard to fault this product. As mentioned there's much cheaper muscle relief gels, but I don't feel they contain the same range of high quality ingredients.
---
How Reakiro Muscle Relief Cooling Gel Stack Up Against the Competition
A well positioned, premium product. This muscle relief gel works quickly and effectively which can't be said for all muscle relief products! It's also really nice to use due to the quality of the bottle.
---
Saving Money with Our Verified REAKIRO Coupons
Save money by using our verified REAKIRO Coupons here at Save On Cannabis the World's largest online cannabis coupon code directory.
---
Disclosure: I received these products gratis so that I could try them and then share my honest opinion with the SOC community. I am employed by Save on Cannabis to write honest reviews and provided a flat rate payment for the writing of the review. SOC may receive recurring affiliate payments for purchases made based on this content.
Read our hands on review and see photos of the BioCBD+ vape CBD oil and pen combo pack. See what we liked & disliked. Also, get BioCBD Plus coupons here.
These Pure Relief Immune Support Gummies have come at the perfect time, when we all have some extra stress & want to avoid sickness.
In this Rokin Review of the Dial & Mini Tank, we test out these truly portable vaping devices to see if we think they are worth your money.