Green Roads Review – CBD Sleep Capsules
Jun 24, 2020 | SOC
GREEN ROADS CBD SLEEP CAPSULES
Product Review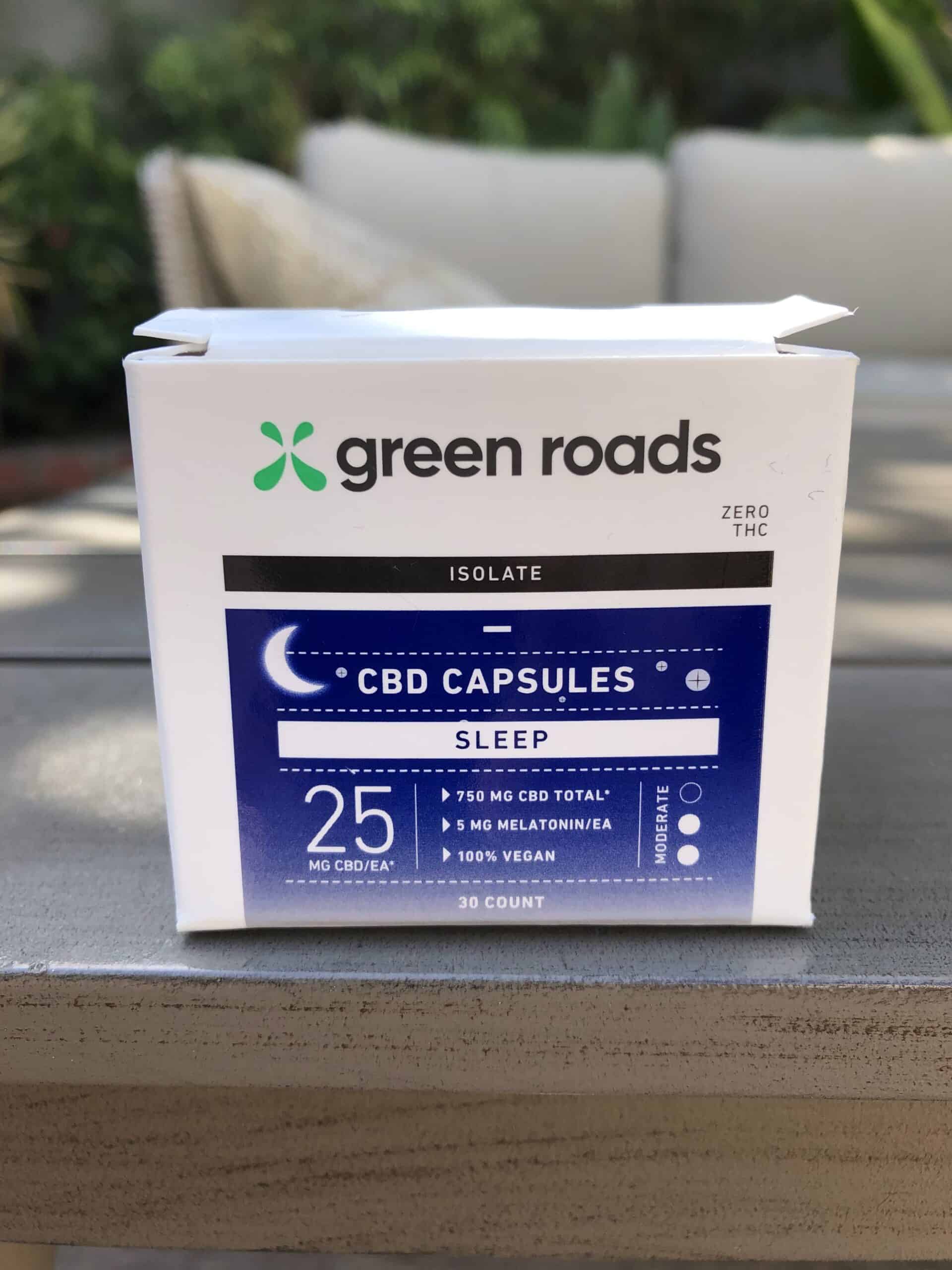 Brand Overview: GREEN ROADS
Green Roads has grown into one of the leading manufacturers of CBD in the industry. The company is one of the first in the US to use licensed pharmacists to formulate its CBD products. They want to offer patients an all-natural way to health and healing. Green Roads has a huge product line to meets a variety of their customer's needs. From their edibles, concentrates, oils, and animal tinctures, they use the purest form of CBD on the market.
What sets them apart from many other companies is their commitment to excellence. Every three months, Green Roads has every product tested for purity and potency by a third-party lab, so you get quality and consistency every time.
Products: CBD Oil, Candies (Gummy Bears, Fruit Bites, Relief Toads, Froggies, Night Time Gummies, Strawberry Chews, Grape Chews), Capsules, Terpenes Oil Drops, Pain Cream, Skin Relief Cream, On-The-Go Edibles (Froggies and Fruit Bites), Daily Dose Droppers, Syrups, Oil for Pets, Concentrates, Tea, Coffee, and Bundles.
Price Range ($-$$$$): $$
---
About GREEN ROADS CBD SLEEP CAPSULES
Green Roads Sleep Capsules are formulated by a pharmacist and contain 25 mg of CBD and 5 mg of melatonin. These easy-to-use capsules are vegan, soy-free, and gluten-free so they're a great option for anyone looking for an all-natural CBD option. The melatonin is a natural sleep-aid that works in combination with the CBD for better rest. For best results, try one capsule thirty minutes before bedtime.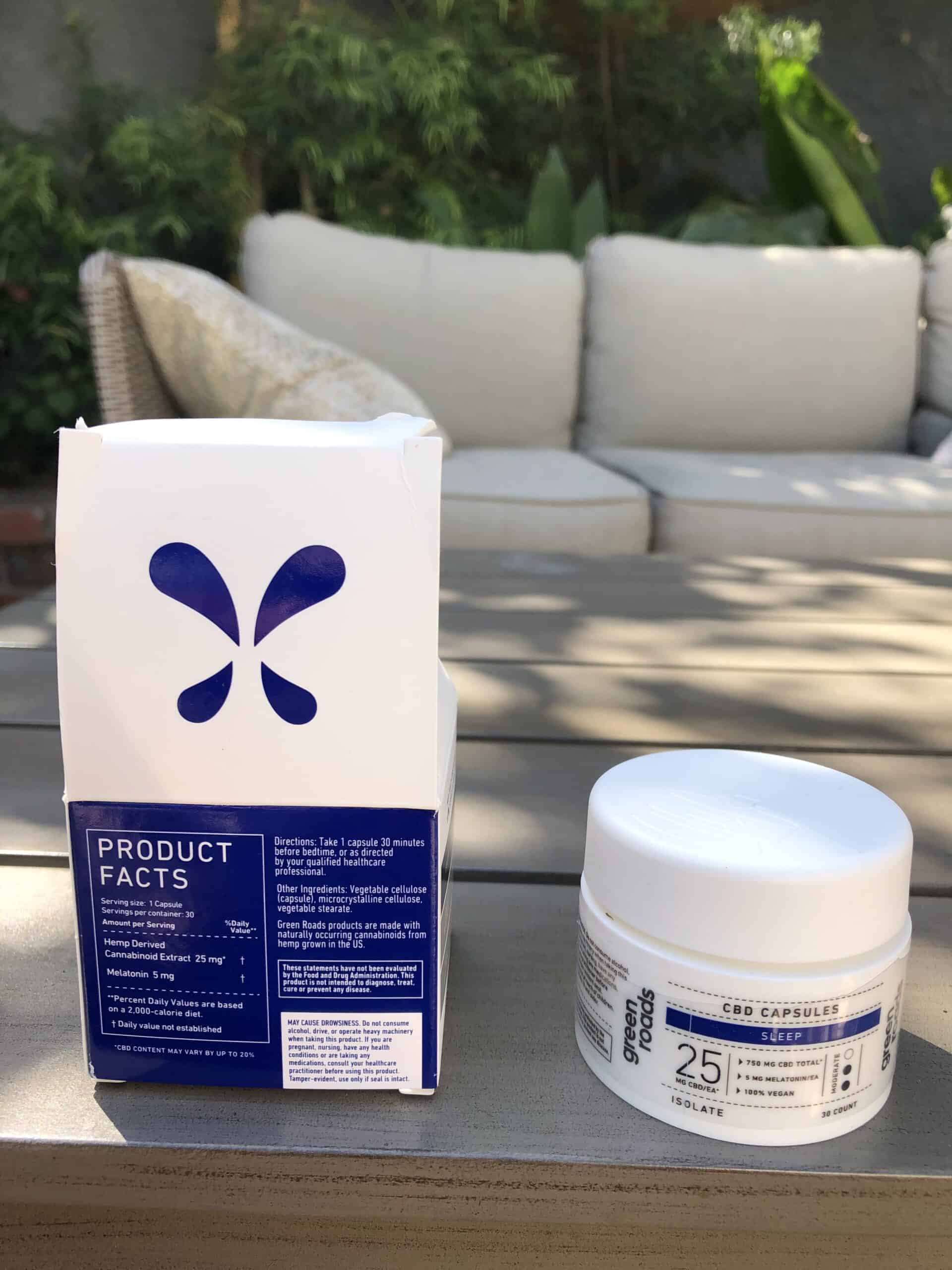 ---
---
How We Tested the GREEN ROADS CBD SLEEP CAPSULES

I don't sleep well and even if I can fall asleep, I'm woken up throughout the night. If I get a few hours of sleep without waking up, it's a good night. I was excited to try Green Roads CBD Sleep Capsules because melatonin has been helpful to me in the past when it comes to falling asleep. I was curious how the combination of CBD and melatonin would help me fall asleep and stay asleep, so I took one capsule about thirty minutes before it was time for bed along with my prescribed medication of Gabapentin.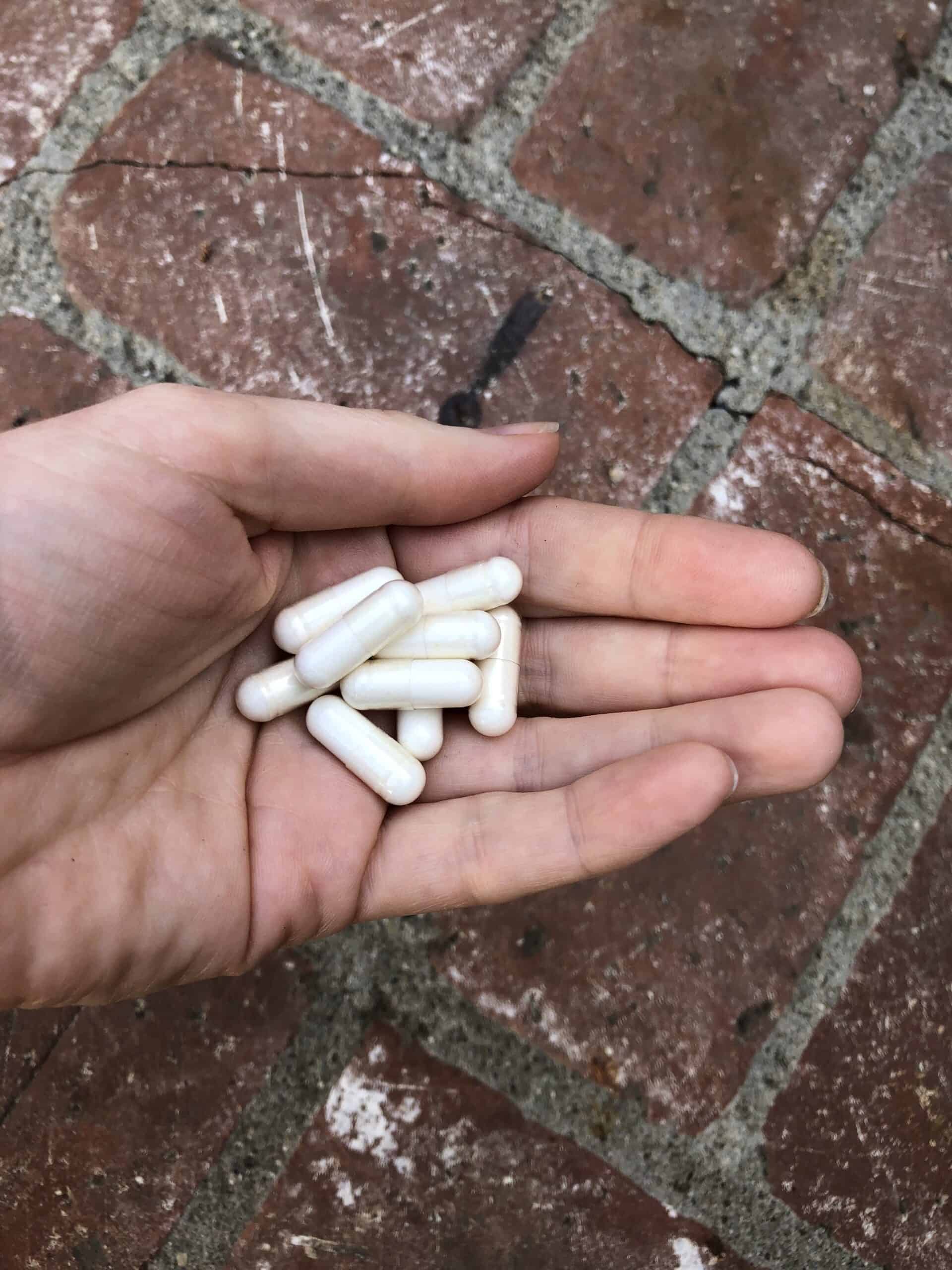 ---
How the GREEN ROADS CBD SLEEP CAPSULES Worked for Me
These sleep capsules are incredibly effective! I was able to fall asleep faster than usual. I was also able to stay asleep longer. I only woke up once from pain and was able to fall back to sleep quickly, something I'm not able to do often. These sleep capsules were so effective, I used them for the rest of the week, and feel more energized and well-rested than ever before. I'll be using these up quickly, but probably won't be using them every night. Melatonin is great for short-term use but can cause negative side-effects if used for a long time. I'm curious as to what other natural ingredients one can combine with CBD besides melatonin to help with sleep.
---
Useful and Unique Things to Know About GREEN ROADS CBD SLEEP CAPSULES
Melatonin is something that occurs naturally in our bodies as a hormone that deals with sleep cycles, but it also has many other beneficial uses. It can reduce anxiety, help get your body on track after jet lag, and reduce high blood pressure. That said, it's important to talk to your doctor before taking melatonin or CBD. They can interfere with some medications, and as I said, melatonin isn't great for long-term use.
---
GREEN ROADS CBD SLEEP CAPSULES Ratings
In the next sections gradings from 0-100 on our review, these grades add up to give the product's overall score.
PRESENTATION • 100
Informative and professional-looking.
RELIABILITY • 100
It helps with sleep.
QUALITY • 100
Great ingredients.
FLAVOR / SMELL / or EASE OF USE • 100
Easy to use.
VALUE • 100
Good price for CBD.
---
How GREEN ROADS CBD SLEEP CAPSULES Stacks Up Against the Competition
Not only can you get Green Roads CBD Sleep Capsules for a good price, but they stand apart from the competition because they're vegan. A lot of gel caps are made with gelatin, which is derived from animal parts. Green Roads wisely opted to use vegan ingredients for their capsules. In that way, these capsules are accessible to everyone, meat-eaters and vegetarians alike.
---
Saving Money with Our Verified GREEN ROADS Coupons
Save money by using our verified CBD Capsules here at Save On Cannabis the World's largest online cannabis coupon code directory.
---
Disclosure: I received these products gratis so that I could try them and then share my honest opinion with the SOC community. I am employed by Save on Cannabis to write honest reviews and provided a flat rate payment for the writing of the review. SOC may receive recurring affiliate payments for purchases made based on this content.
Ever wanted to try CBD bath bomb? Our reviewer tested out the Enflower lavender CBD bath bomb, read this CBD review and see if you should grab one.
In our new Pure Relief review our expert got to test out their high dosage 1,000mg CBD tincture. See how this worked for our reviewer now.
Our expert Dr. Dabber Switch Review with flower & dab, see how it performed vaping each. Actual experience will tell if worth your money.