Manitoba Harvest Review: Broad Spectrum CBD Oil Peppermint
Jun 2, 2020 | SOC
MANITOBA HARVEST PEPPERMINT CBD OIL DROPS – 300 MG
Product Review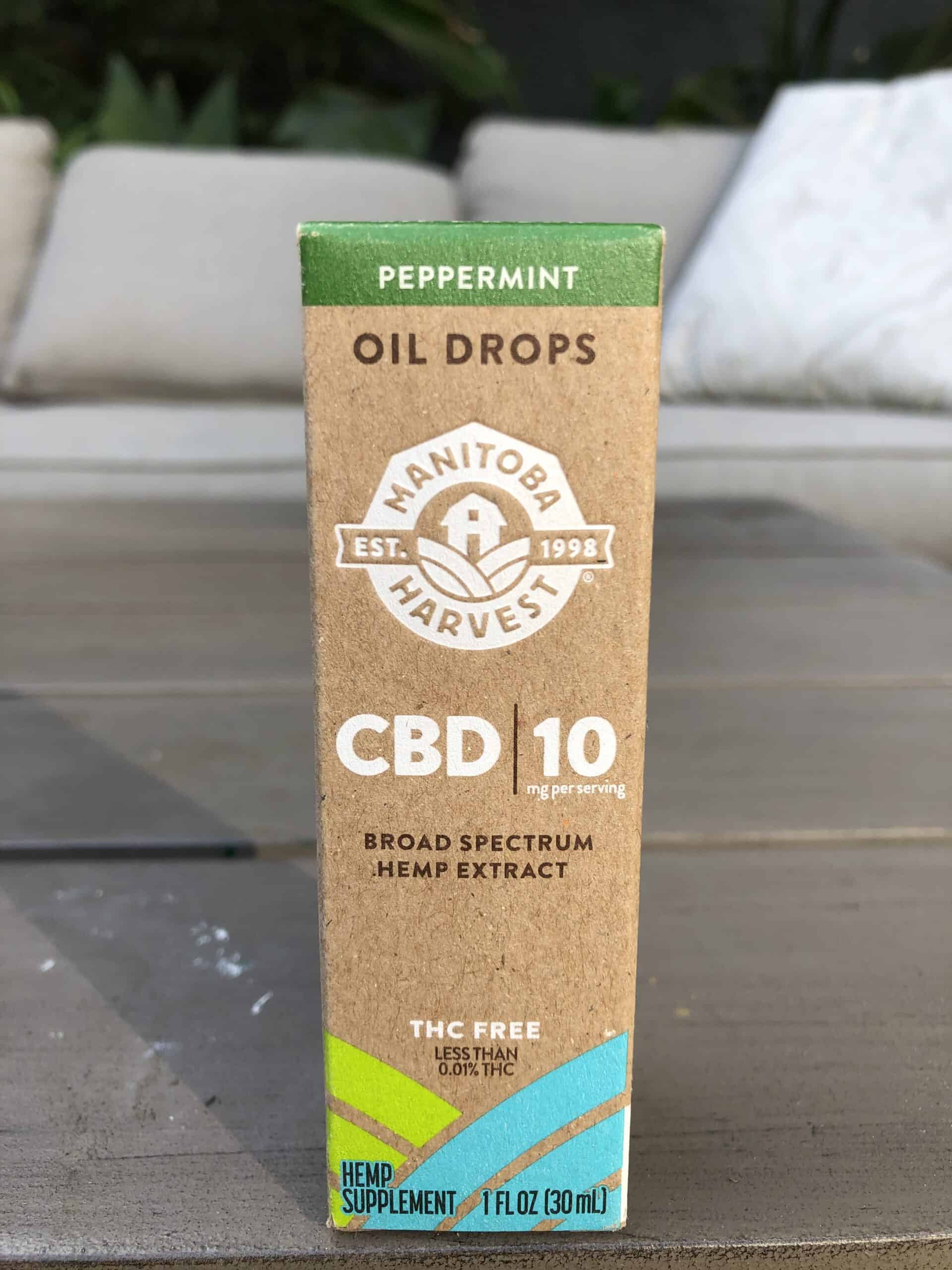 Brand Overview: MANITOBA HARVEST
Manitoba Harvest has created a unique and diverse line of hemp products at reasonable prices. You would be hard-pressed to find another company that offers hemp bars and CBD-infused protein powders. The company is dedicated to creating sustainable and high-quality hemp products through rigorous testing and a "seed to shelf" philosophy. Rest assured anything you purchase from Manitoba Harvest is pure, potent, and free from toxins. Check out their website for blogs and educational resources about the health benefits of hemp and CBD. The website's "Explore CBD" section delves into how to take CBD for peak effectiveness. They offer free shipping on all orders over $49 and offer a 30-day money-back guarantee.
Products: Tinctures, Sprays, Edibles, Gel Caps, Protein Powder.
Price Range ($-$$$$): $
---
About MANITOBA HARVEST PEPPERMINT CBD OIL DROPS – 300 MG



Containing 10 mg of CBD per serving, Manitoba Harvest's peppermint flavored oil is an easy and refreshing way to offer some comfort to your pain and anxiety. Made with broad-spectrum and THC-free cannabis, this tasty tincture is easy to use. Just drop it into your gym bag for some post-workout relief. Or you can take it before bedtime to help calm your mind. If you're new to CBD, start by taking one serving in the morning, and again at night. Then increase your dosage as needed.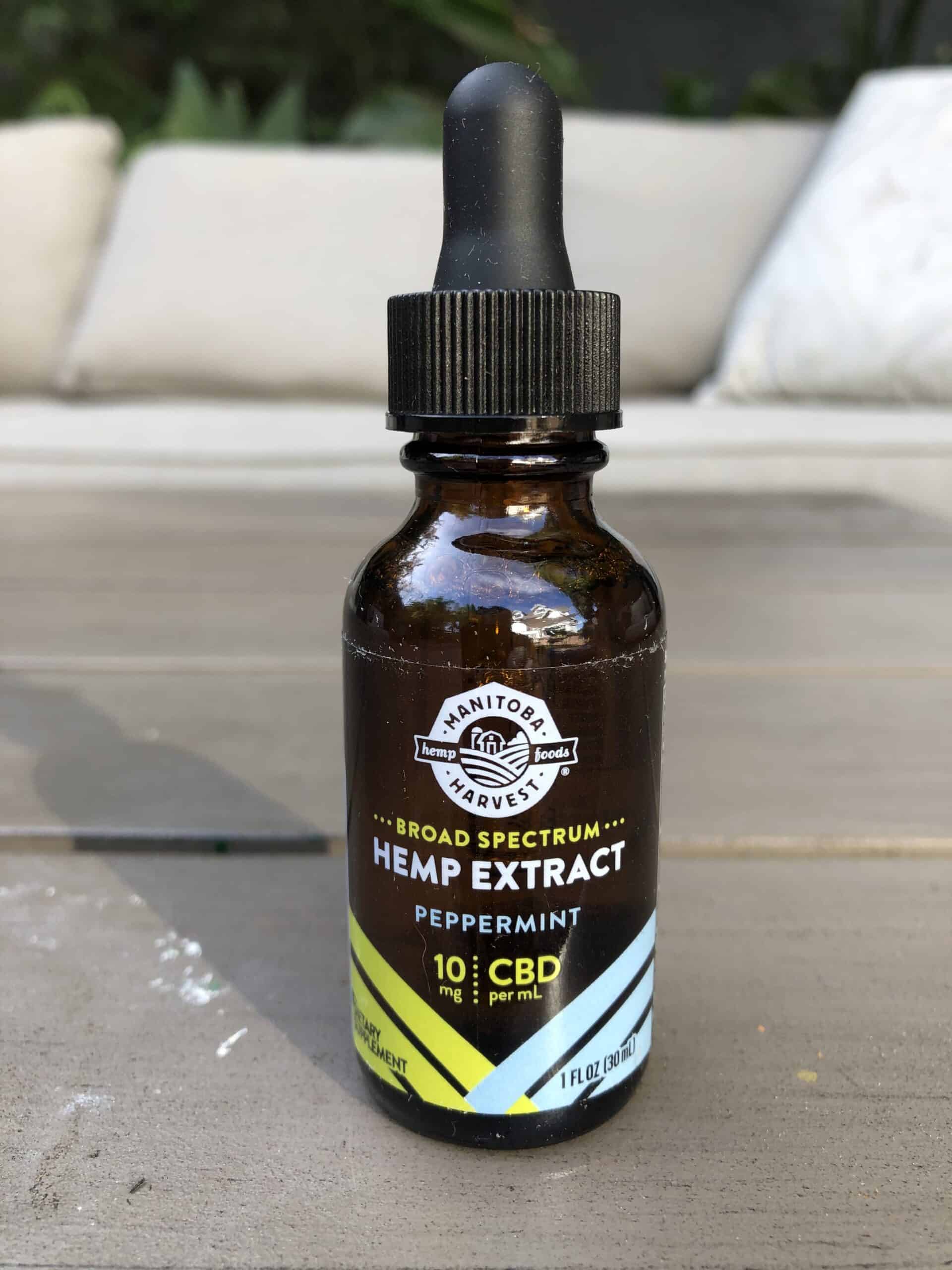 ---
---
How We Tested the MANITOBA HARVEST PEPPERMINT CBD OIL DROPS – 300 MG
With chronic pain from several injuries, I have a hard time falling and staying asleep. I had a great experience with Manitoba Harvest's unflavored CBD oil, so I knew I would love their peppermint version. Since I am experienced using CBD, I opted to take two servings in the morning (20 mg), then two more before bed. My hope was the CBD would help me relax and get some sleep.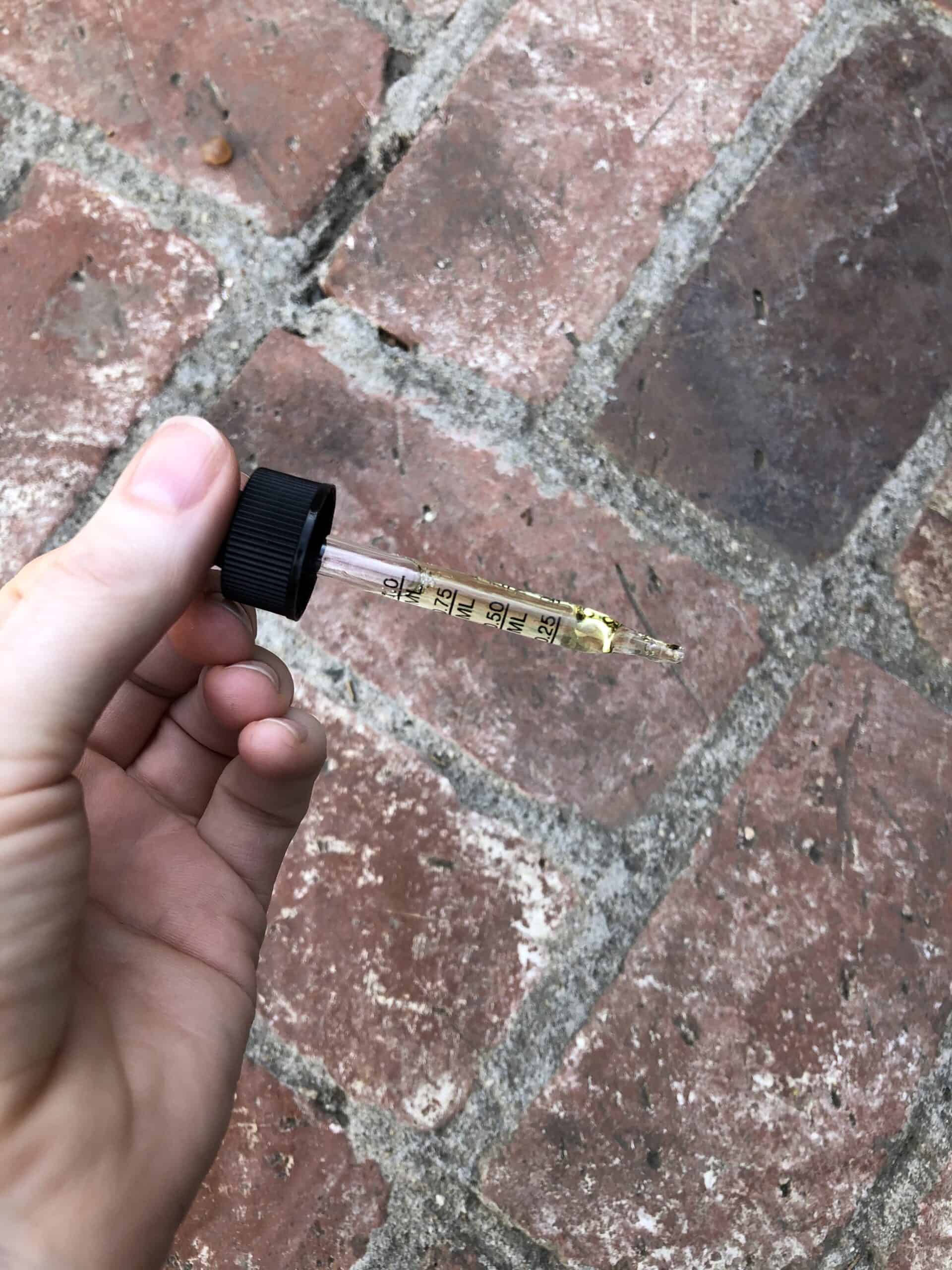 ---
How the MANITOBA HARVEST PEPPERMINT CBD OIL DROPS – 300 MG
This CBD tincture helped me feel calm and relaxed. It didn't take away the pain, but it certainly took the edge off enough for me to finally fall asleep. With the help of my prescribed Gabapentin, I managed to stay asleep without waking up from pain for almost six hours! CBD can be a natural and effective way to relax the mind, and allow my hurting body to get some much-needed rest.
---
Useful and Unique Things to Know About MANITOBA HARVEST PEPPERMINT CBD OIL DROPS – 300 MG



I loved the crisp, minty flavor from the organic peppermint oil. It perfectly hid any of the bitter, weedy taste that plagues so many tinctures. Even though the unflavored version of this CBD oil was just as effective, I prefer the peppermint as I don't feel the need to brush my teeth afterward. Plus, peppermint oil can help with headaches and improve sleep.
---
MANITOBA HARVEST PEPPERMINT CBD OIL DROPS – 300 MG Ratings



In the next sections gradings from 0-100 on our review, these grades add up to give the product's overall score.
PRESENTATION • 100
Informative packaging.

RELIABILITY • 100
Calming and effective.

QUALITY • 100
All-natural ingredients.
FLAVOR / SMELL / gold EASE OF USE • 100
Great flavor!
VALUE • 100
Great deal!.
---
How MANITOBA HARVEST PEPPERMINT CBD OIL DROPS – 300 MG Stacks Up Against the Competition
I can't find many other companies that sell such effective and high-quality CBD products at such low prices. Manitoba Harvest's peppermint-flavored CBD oil has become my new favorite tincture, not just for its great flavor, but it's competitive price of $24.99. I hope Manitoba Harvest will make more flavored tinctures in the future!
---
Saving Money With our Verified MANITOBA HARVEST Coupons
Save money by using our verified CBD Tinctures  here at Save On Cannabis the World's largest online cannabis coupon code directory.
---
I received these products gratis so that I could try them and then share my honest opinion with the SOC community. I am employed by Save on Cannabis to write honest reviews and provided a flat rate payment for the writing of the review. SOC may receive recurring affiliate payments for purchases made based on this content.

Sorry, no coupons were found.
Will this CBDistillery CBD Warming Cream stand up to the heat of our reviewer's critical needs? See how it works on pained muscles first hand.
See how our cats and reviewer liked the HolistaPet cat treats. Also, get a coupon code to save on purchases from HolistaPet.
How does CBD lotion work on your skin? Is it worth trying? Our reviewer tested out the Enflower CBD Eye Cream on her eyes and face, see if it worked.