Frontier Jackson Review: Full Spectrum CBD Tincture 1000mg
Jan 27, 2020 | Romy
Flavored Full Spectrum Hemp CBD Tincture 1000mg
Pros
Effective
Calming
Helps with sleep
Eases anxiety
Relieves pain
Cons
Tastes bad
Slightly expensive
FRONTIER JACKSON MIXED BERRY CBD TINCTURE
Product Review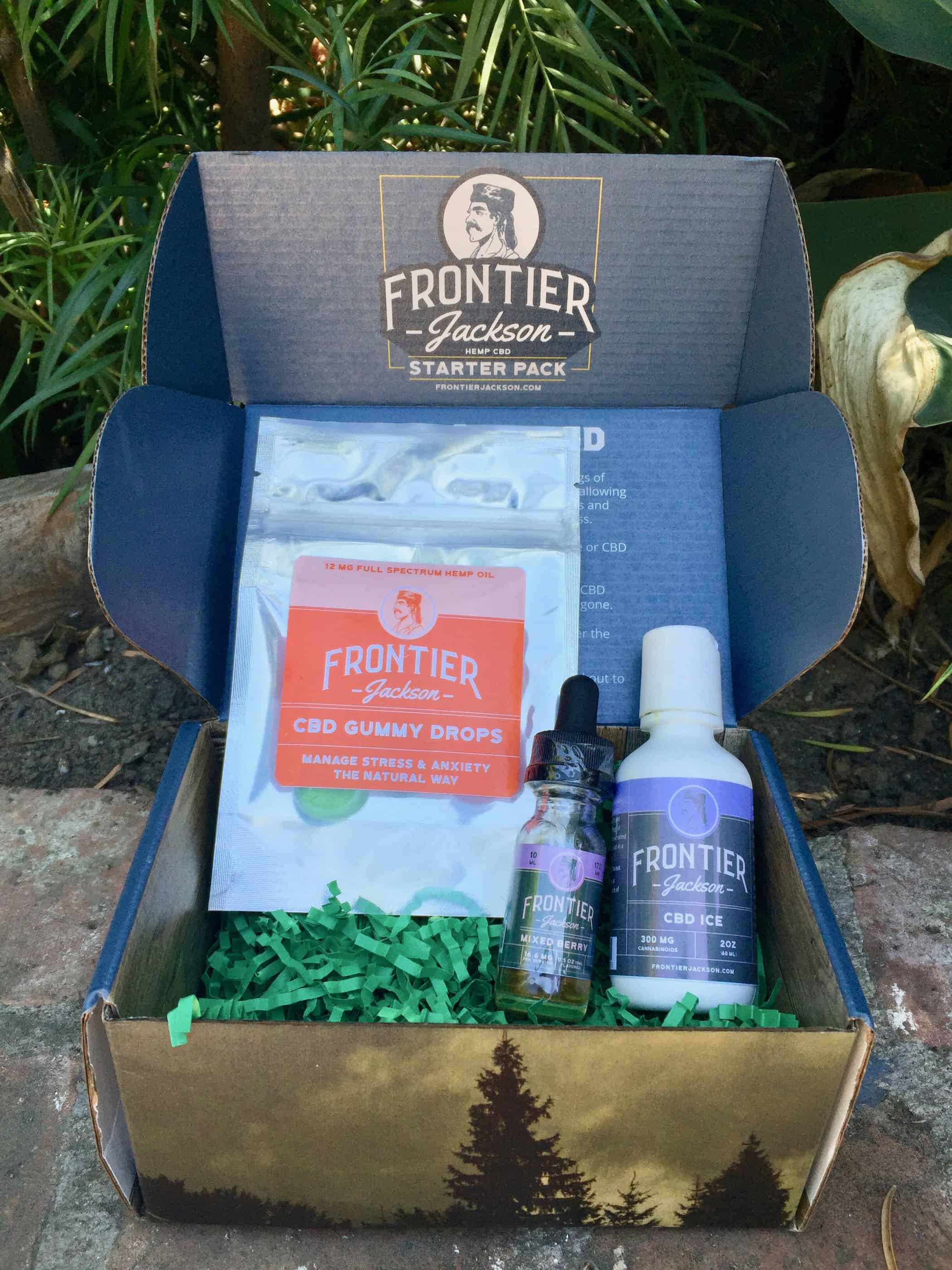 Products: Capsules, Edibles, Oils, Topicals, CBD for Pets, CBD for Golfers.
Brand Overview: FRONTIER JACKSON
Frontier Jackson has created a line of premium CBD products for general wellness, athletes, seniors, even your pets! If you're seeking a daily CBD supplement to boost overall health, this company has the right tincture, gummy, and capsule for you. Or if you're one of the many athletes turning to CBD to improve performance and recover quicker, Frontier Jackson has you in mind with their pain-relieving topicals and relief capsules. As for senior citizens? Frontier Jackson has a topical, a tincture, and a soft gel to help older people with chronic aches and pains lead a more active life. Finally, the CBD line for pets includes chews, tinctures, and treats. Animals can suffer anxiety, pain, and depression just as much as humans. If you've been looking for a natural alternative to keep your pets happy and healthy, look no further.
Price Range ($-$$$$): $$$
---
About the FRONTIER JACKSON MIXED BERRY CBD TINCTURE
Frontier Jackson's mixed berry tincture is infused with 1,000 mg of CBD that will help boost your overall wellness, reduce pain and inflammation, ease anxiety, and facilitate good sleep. Every serving contains 33.3 mg of CBD, perfect for those with chronic pain who need that extra-strength dose. Frontier Jackson mixes its CBD with coconut MCT oil to boost absorption for quicker and more effective results. Lab-tested and made with non-GMO ingredients, the company's commitment to quality ensures this tincture is devoid of pesticides and THC. Placed inside a UV-blocking bottle, this powerful tincture contains a plethora of cannabinoids, terpenes, flavonoids, vitamins, minerals, omega-3 fatty acids, and essential amino acids. Before use, shake the bottle to activate the ingredients. Take one serving (one dropper) under your tongue for ninety seconds before swallowing. If you're new to CBD, try starting at a lower dose.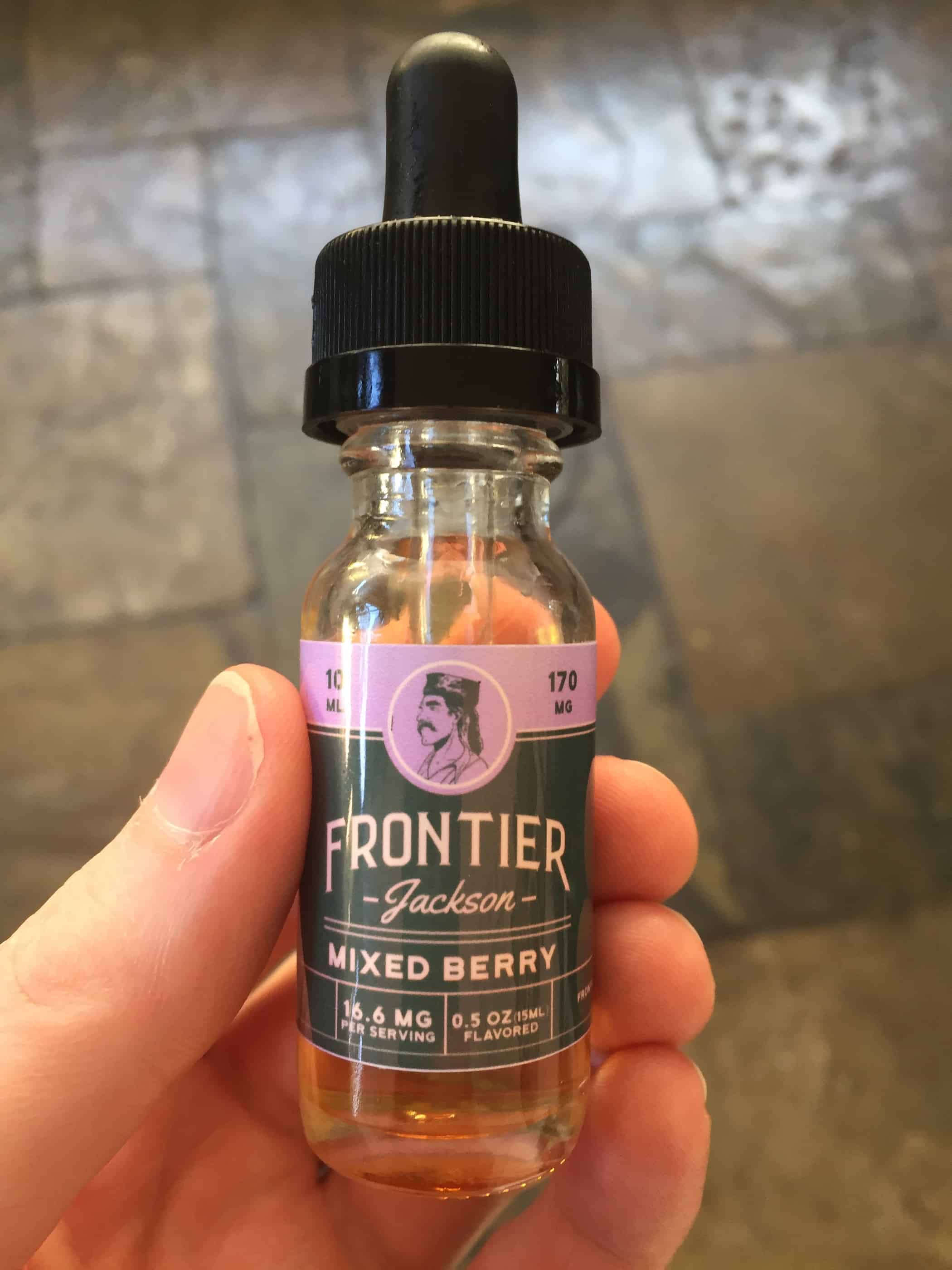 ---
FRONTIER JACKSON MIXED BERRY CBD TINCTURE Specifications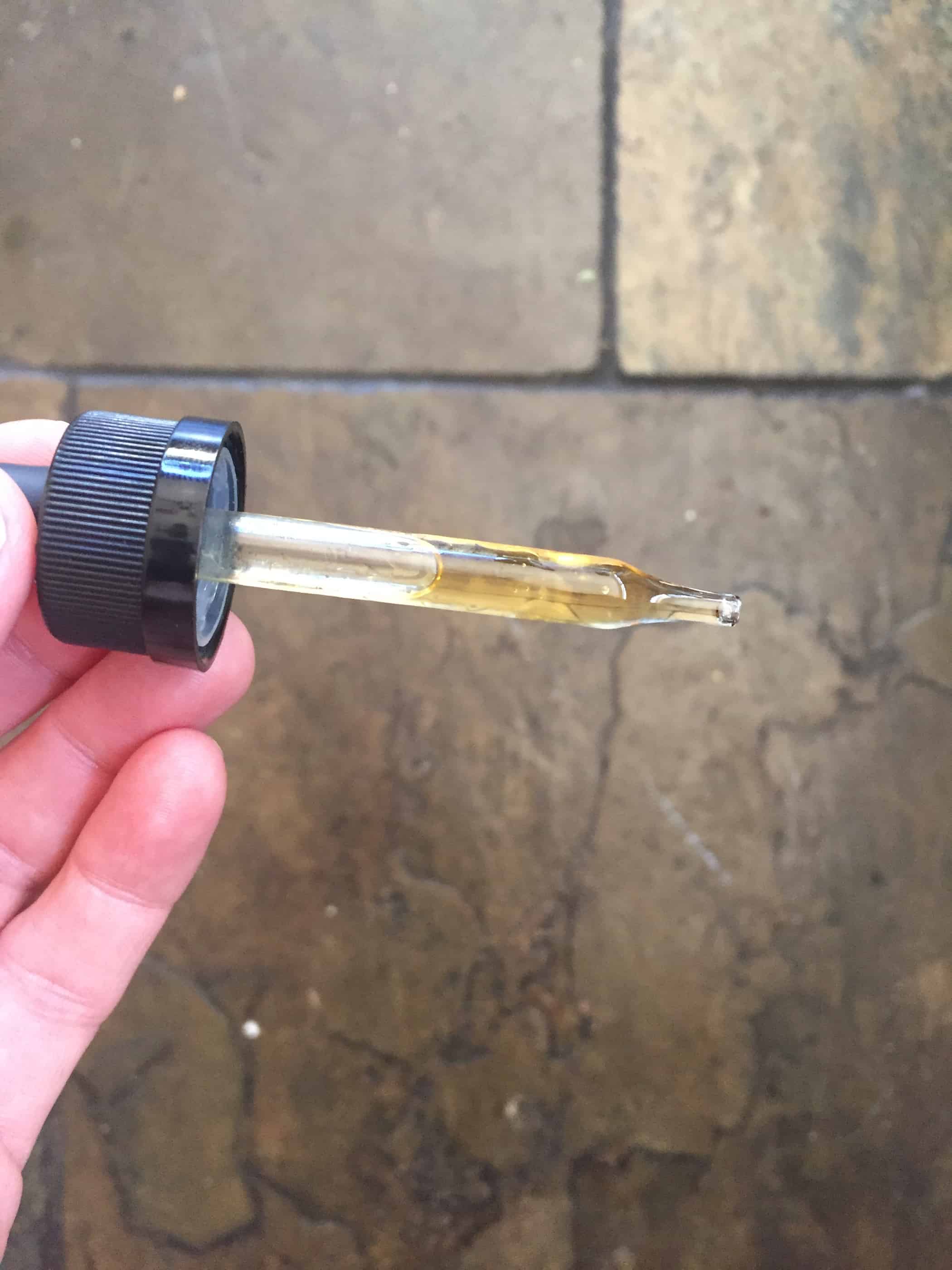 1 fl. Oz. (30 ml)
30 ml
33.3 mg CBD per serving
30 servings per bottle
Ingredients: Full-Spectrum Hemp Oil, MCT Oil, Mixed Berry Flavoring
---
How We Tested the FRONTIER JACKSON MIXED BERRY CBD TINCTURE
I live in constant pain from a few different injuries that make it difficult to sit or drive or walk or do much of anything for very long. I'm taking a French class that's two and a half hours long. The first thirty minutes I'm okay. I can handle it. I'm in pain through my low back, butt, hips, and thighs. I purposely sit by an exit in case the muscle spasms that start around minute forty-five become so painful I need to get up and go for a walk. By the time I get home, the only thing I can do is lie on the couch on my left side. I feel exhausted by just sitting. I feel exhausted by pain. The Frontier Jackson Mixed Berry CBD came into my life at a perfect time. I needed something strong to help take the edge of the pain. I was hoping taking a high dose would help me be able to focus more on what the professor was saying, instead of squirming in my seat in pain. An hour before class, I took about fifty mg of the tincture and rubbed some of the Frontier Jackson icy topical to the most painful areas.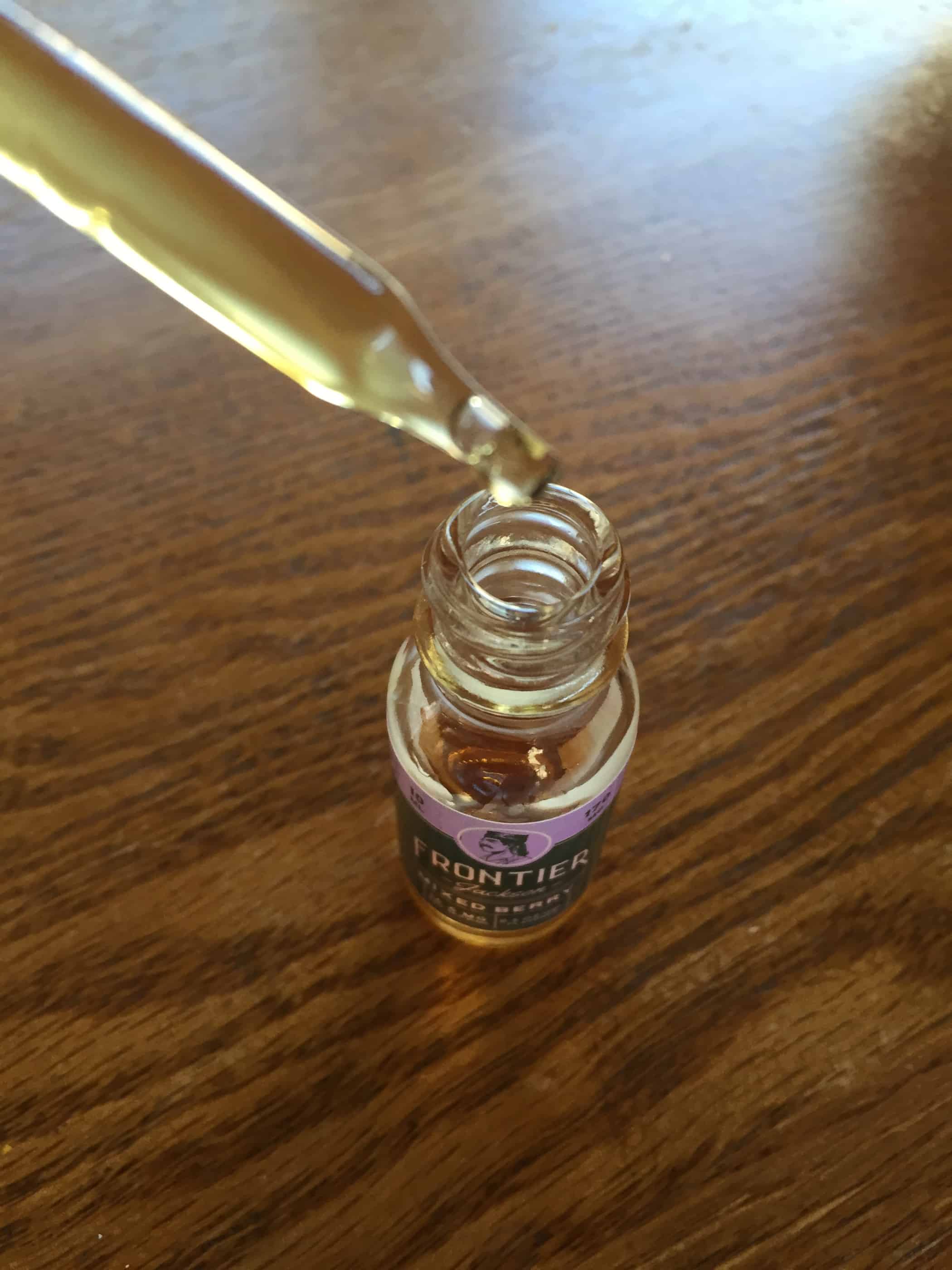 ---
How the FRONTIER JACKSON MIXED BERRY CBD TINCTURE Worked for Me
I walked the fifteen minutes to campus with a sense of calm and could tell the CBD was working by the warmth throughout my body. I barely noticed my injured foot. My arthritic knee only bothered me for a moment. In class, I could still feel the pain, but the CBD and the topical worked together to relieve it enough for me to focus and be more engaged. Usually, my sister picks me up from class because I'm in too much pain by then to walk the fifteen minutes home. On the day I took the Frontier Jackson mixed berry tincture with their icy topical, I was able to walk home for the first time.
---
Useful and Unique Things to Know About FRONTIER JACKSON MIXED BERRY CBD TINCTURE
This CBD tincture is filled with beneficial ingredients like omega-3 fatty acids and essential amino acids. The omega-3 fatty acids work alongside the CBD to ease the symptoms of anxiety and depression. My podiatrist recommended I take omega-3 fatty acids daily to help with nerve pain after my foot was run over by a car. Omega-3 fatty acids can also improve eyesight, memory and brain function, and can help fight heart disease. Essential amino acids consist of nine different organic compounds that create protein and are only found in the food we eat. These amino acids work to improve your energy and overall health.
---
FRONTIER JACKSON MIXED BERRY CBD TINCTURE Ratings
In the next sections gradings from 0-100 on our review, these grades add up to give the product's overall score.
PRESENTATION • 100
Informative.
RELIABILITY • 100
Relaxing.
QUALITY • 100
All-natural ingredients.
FLAVOR / SMELL / or EASE OF USE • 60
Tastes bad.
VALUE • 85
Slightly more expensive than average.
---
How the FRONTIER JACKSON MIXED BERRY CBD TINCTURE Stacks Up Against the Competition
While Frontier Jackson's mixed berry tincture helped reduce some of my inflammation and pain, I probably wouldn't use it again because other tinctures work just as good, but taste a lot better and cost a whole lot less. One of my favorite flavored tinctures is the GoGreen Hemp CBD Premium Orange Oil Drops. For the same amount of CBD (1,000 mg) Go Green charges $78.99 and it tastes delicious. Frontier Jackson's flavored tincture costs $109.99 and tastes bitter and weedy. It tastes worse than some of the unflavored tinctures I've tried. With so many decent tasting tinctures on the market, Frontier Jackson needs to up their flavoring game with some better choices if they're going to be competitive.
---
Saving Money With Frontier Jackson Coupons
Save money on all  Cbd Tinctures here at Save On Cannabis the World's largest online cannabis coupon code directory.
---
Disclosure: I received these products gratis so that I could try them and then share my honest opinion with the SOC community. I am employed by Save on Cannabis to write honest reviews and provided a flat rate payment for the writing of the review. SOC may receive recurring affiliate payments for purchases made based on this content.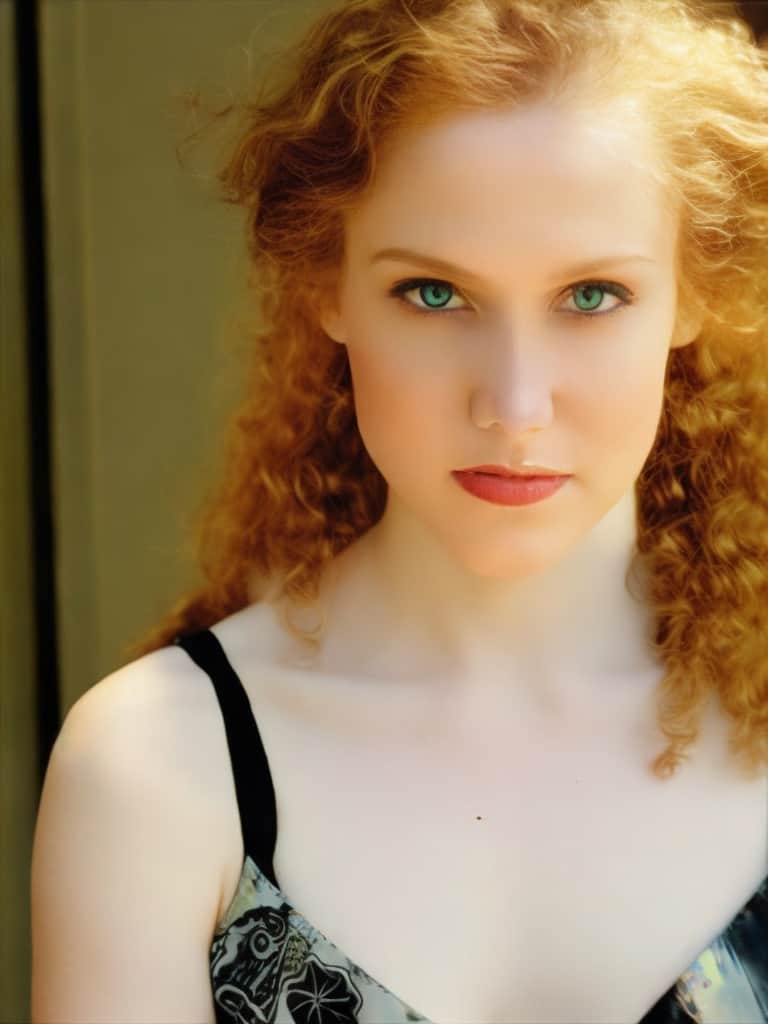 A medicinal cannabis user, utilizing the power of the plant to ease the pains and stresses from long standing conditions that other over the counter or prescriptions could not fix or weren't a natural option like cannabis.  Also, has a background in working directly in the cannabis industry in California within various dispensaries.
Read our hands on review and see photos of the BioCBD+ vape CBD oil and pen combo pack. See what we liked & disliked. Also, get BioCBD Plus coupons here.
Candy to help you sleep? In this Pure Relief CBD Night Gummies review we see if they really help us get some sleep.
Read our expert Green Road's Review of their Muscle & Joint Relief CBD cream! Our reviewer tested it so you can see if it's worth your money.