Why your Hemp Oil May Not Have CBD and How to Know If It Does
Jul 13, 2021 | Save On Cannabis
It's been months, and your emotional pain hasn't subsided. You're willing to try anything at this point, and herbal remedies are looking more and more appealing.
You decide to jump on the wagon and join other herb enthusiasts who claim CBD as a pain reliever. They're not far off, though.
Some research states that CBD tends to lower anxiety and depression. One study done on psychiatric patients, whose primary concerns were anxiety and poor sleep, showed a decrease in the level of anxiety during the first month and a general improvement in their sleep scores within the same month. 
Feeling motivated by the potential of CBD, you start scrolling through Amazon, looking for a solution. However, you didn't expect the high level of confusion that hit you once you saw all the products.
"Hemp oil for stress relief"
"Improve sleep, anxiety with broad-spectrum hemp oil."
"Better brain function and improved endurance with 100% organic hemp oil"
Where's the CBD? How come It's not even mentioned on the labels?
The truth is, Amazon has a strict rule concerning hemp oil sale on its site. It bans CBD products altogether. No product should mention the word CBD on its labels.
However, many retailers have found ways to evade this policy by changing their labels but not the constituents. While the label might say hemp oil, the product could actually contain CBD. 
So how can you know if hemp oil bottles contain CBD or not?
Here's a quick guide to help you!
What is the difference between CBD and Hemp oil?
For starters, CBD oil is made from all plant parts, such as leaves, flowers, and stems. 
Hemp oil is made by utilizing the flower as well as the seed of the hemp plant.
As the name suggests, CBD oil contains CBD and other cannabinoids; however, hemp oil contains little to no CBD and cannabinoids. 
You might also come across hempseed oil. This type of oil is extracted solely from the hemp plant seed, so it's virtually free of any CBD and cannabinoids.
Even though hemp oil and hemp seed oil provide a wide array of vitamins, proteins, and Omega 3s, CBD has definitely gotten more public attention than the others. 
Read on to find out why.
The Benefits of CBD
Although the free marketing of CBD is still under government scrutiny, many businesses can get away with selling CBD products as long as the THC level is less than 0.3%. 
And as the ongoing demand for CBD has skyrocketed, studies related to CBD have been rising. 
Concerning Neuropathy:
A recent study revealed the effect of topically delivered cannabidiol on non-cancer pain in males and females. 
The results demonstrated that the application of CBD oil could achieve significant improvement in pain and other disturbing sensations in patients with peripheral neuropathy. For that reason, researchers concluded that CBD oil might provide a more effective alternative compared to other therapies. 
Concerning Epilepsy:
A study conducted on 57 patients ages 1 to 20, who have refractory epilepsy of different etiologies, unveiled the effect of cannabis oil extract on the incidence of epileptic episodes. 
The results showed that adding a CBD-enriched extract caused a drop in seizure frequency in 56% of the patients. 
It's also important to mention that on June 25, 2018, the FDA approved the drug called Epidiolex ( made from CBD) for the treatment of two epileptic syndromes- Lennox-Gastaut syndrome and Dravet syndrome – in people two years of age or older.
This is a huge step forward to increase funding for CBD-related studies.
How to Know if there's CBD in your Oil
The current fad about CBD and cannabis means more people are interested in consuming CBD products than ever before. That's why businesses need to follow strict testing guidelines to preserve their quality and maintain their image in the industry.
This is where third-party laboratories come into play.
These labs determine if the levels of CBD are on par and make sure that THC levels do not exceed the legal limit.
It can be a hassle for people to visit or send their bottles to these labs; ergo, it's best to check if the company you're buying from sends its products to professional and reputable laboratories.
Luckily, an NGO called US Hemp Authority certifies Hemp companies and provides guidelines and auditing services for many retailers. They also offer an exhaustive list of certified companies, so you can safely check for products on their sites. 
What Tests Should be Done on CBD?
Third-party labs are essential in providing the profile sheet of each CBD product.
These labs must test for the following factors:
–          Cannabinoids: Knowing the correct amount of cannabinoids present in a CBD product is crucial since labels can be misleading. Generally, a good quality cannabinoid potency test should include at least 15 cannabinoids.
–          Pesticides: In response to increasing demands, many farmers resort to using pesticides to accelerate the growth of their hemp plants. But these pesticides can harm humans if ingested at high rates, so their presence should be known beforehand.
–          Terpenes: These aromatic compounds give the hemp plant a unique smell and should be present in full-spectrum and broad-spectrum CBD products.
–          Organic Solvents: These solvents are used during the CBD extraction process. Some examples are propane, ethanol, butane, hexane, acetone, and pentane. They are further divided into different classes: Class 1, 2, and 3 in order to determine their acceptable concentration levels.
 Also, some solvents need to be kept as low as possible. Hexane, for instance, can cause adverse health effects like dermatitis and kidney failure.
–        Heavy metals: The roots of the hemp plants are so long that it absorbs practically all heavy metals that can be buried deep in the soil including lead, cadmium, arsenic, and mercury. Therefore, testing for heavy metals is essential for consumer safety to avoid intoxication. 
–   Bio-contaminants: Besides heavy metals, bacteria and fungi might be present that produce mycotoxins. These mycotoxins can induce allergic reactions when consumed, so testing for these contaminants should be of high importance.
 

What Technology is Used to Test for CBD?

Using the latest technology is paramount for obtaining the best CBD and cannabinoid concentration results.

 To check if a lab's utilizing the most updated testing methods, see if any of the following procedures are being applied:
High-Performance Liquid Chromatography:

 

This is the standard method for CBD testing that most labs follow. It involves the extraction and injection of CBD and other cannabinoids through a column. Afterward,

t

hese compounds are separated depending

on their level of hydrophobicity. It's fast, simple, and guaranteed to give accurate CBD results.
Mass Spectrometry (MS): This method identifies pesticides, heavy metals, terpenes, and bio-contaminants.
PCR testing: This method is used to identify bio-contaminants. It quickly analyzes the DNA strands in the CBD samples and compares them with the DNA of fungi or bacteria to determine the presence, type, and level of contaminants in the samples.
Final Note
Searching for quality CBD products can be daunting at times because of the abundance of fake products. Now that you can identify the differences between CBD, hemp oil, and hemp seed oil, it's time to try them out yourself and see what best suits your preferences.  Hemp oil is most often sold on Amazon since selling pure CBD is banned on the retail giant's site. Keep in mind; there are legitimate businesses that provide CBD and other cannabis products such as custom clipper lighters, so do your due diligence and shop smartly! 
This is a sponsored post and Save On Cannabis has been paid for the placement of the content and did not author the content of the piece as well as does not necessarily share the opinion of the author.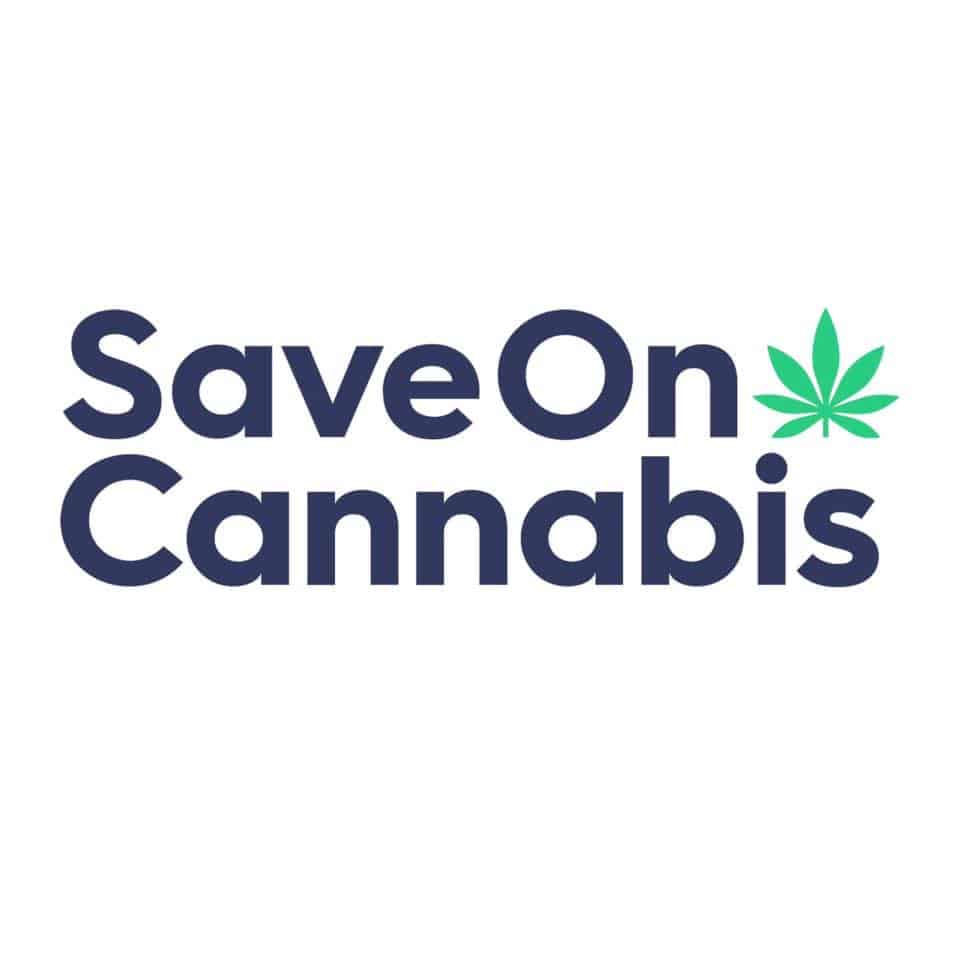 Save On Cannabis is the most trusted source for cannabis discounts and education information.  Vetted deals and clearly written articles to help you become a wiser consumer whether focused on the medical or recreational value of cannabis products.
Shop Smarter
Don't miss on the biggest deals! Sign up now for FREE.
Ready to purchase marijuana seeds online? Our guide has all the details you need to make an informed decision. Including a top list of stores.
Discover the top Las Vegas dispensaries for the best cannabis selection and customer service. Your guide to the best awaits in this guide!
Looking for weed delivery in Los Angeles? Discover your ultimate guide to getting cannabis delivered right to your doorstep.