Zolt Coupons
Shipped to You
Verified Only
Guaranteed to Work!
If it doesn't you'll be refunded the discounted amount.
All
Guaranteed to Work!
If it doesn't you'll be refunded the discounted amount.
20% OFF site-wide Zolt coupon! Modern CBD wellness drinks.
We have copied SOC20 and are taking you to Zolt
Zolt Coupon Codes
Zolt is a modern wellness brand combining plants and science to give consumers a portable and convenient way to incorporate CBD and full-spectrum hemp into their daily routine. Using really cool technology, hemp is optimized for the body's absorption and blended with organic adaptogens and antioxidants, then transformed into a refreshingly delicious drink.
Optimized for maximal absorption, Zolt's grab-and-go mixie sticks serve up peak performance and just-right energy around the clock (yes, even when you're sleeping).
---
Popular Zolt Products
Zolt mixie sticks are available in Hemp CBD Isolate and Full-Spectrum Hemp versions. Full-spectrum products include the full range of cannabinoids (<.3% THC), while CBD isolate products contain only CBD, which is one of a range of cannabinoids found in the hemp plant. Zolt mixie sticks are vegan and gluten free and are packed with organic adaptogens and antioxidants in effective doses that decrease people's sensitivity to external stressors, reduce inflammation, and minimize the damage of free radicals. These exclusive Zolt discount codes will allow you to fully enjoy their CBD blends and save money at the same time on products like –
---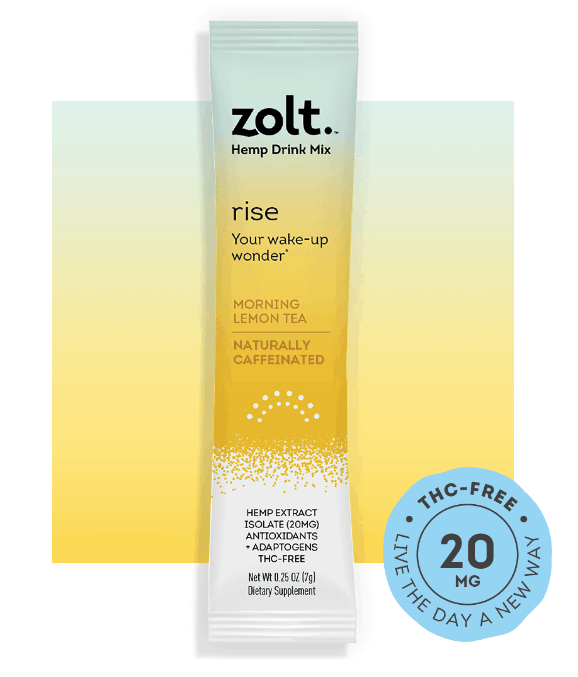 Zolt Rise – Zolt Rise Morning Lemon Tea Mixie Sticks contain 20mg Hemp CBD isolate and organic adaptogens that help you feel relaxed and motivated to start the day with a bang. The blend provides a delicious sunny lemon tea flavour when mixed with water or prepared hot.
---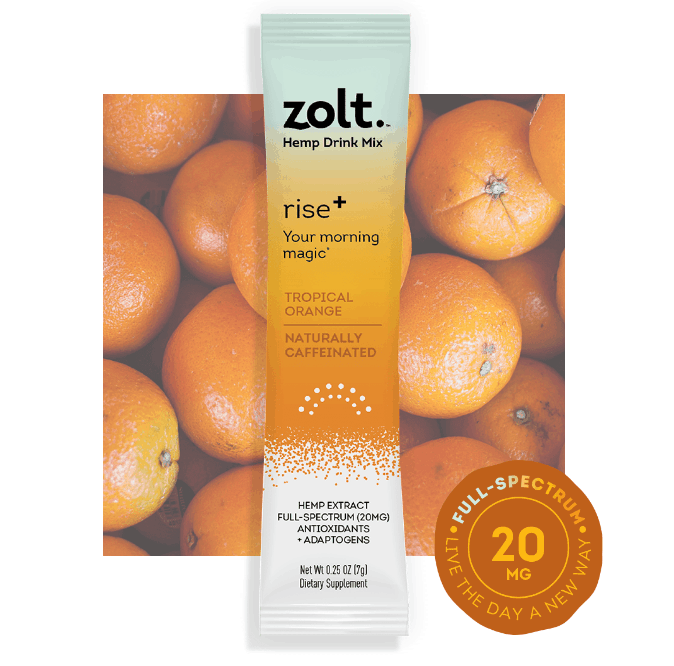 Zolt Rise+ – Zolt Rise+ Tropical Orange Mixie Sticks contain 20mg full-spectrum hemp mixed with antioxidants, adaptogens, natural caffeine and guarana. Containing a flavour profile of orange with hints of mango and pineapple, this beverage powder is claimed by the brand to be the ideal drink to start your day with.
---
Zolt Boost+ – The Zolt Boost+ Passion Fruit Mixie Sticks contains 20mg full-spectrum hemp with a flavour profile of passion fruit with a hint of dragonfruit. This beverage powder is a good choice for a mocktail while chilling with friends.
---
Save money now with Zolt coupon codes!
---
Zolt's products are revolutionary in the sense that they proved that CBD products can be delicious as well. You can get great deals and discounts on such delicious CBD blends by using Zolt coupon codes when you shop through the world's largest cannabis coupon website.
People who shop Zolt also like these stores