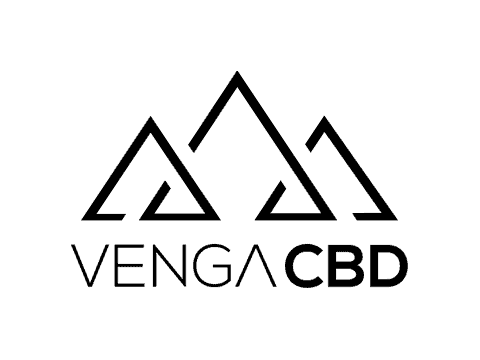 Venga CBD Coupons
Shipped to You
Verified Only
Guaranteed to Work!
If it doesn't you'll be refunded the discounted amount.
All
Guaranteed to Work!
If it doesn't you'll be refunded the discounted amount.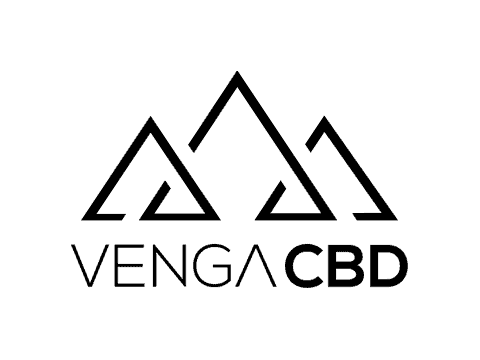 Save 10% OFF site-wide Venga CBD coupon! Products suited for endurance athletes.
We have copied SOC10 and are taking you to Venga CBD
Venga CBD Coupon Codes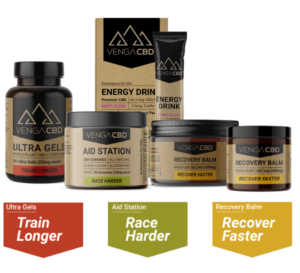 Venga CBD is a cannabis company that makes CBD products suited for endurance athletes and ultrarunners. Founded by Jay O'Hare in 2018, the company is based out of Steamboat Springs, Colorado and all of their products are targeted towards improving the performance and lives of endurance athletes. Their water-soluble CBD products help you get 5 times the amount of CBD in your bloodstream than you'd get by using other typical CBD products. Their products are made of medical-grade, phytocannabinoid-rich hemp and the precise dosing in them makes them pretty fast and convenient to consume. A lot of professional athletes like Anne Donley, Ashley Heller, Devon Olson, Penelope Freedman and many more have also given positive testimonials about their usage of Venga CBD.
---
Popular Venga CBD Products
Venga CBD's products have curcumin from the turmeric root which provides additional support in recovery from exercise-induced inflammations. * These Venga CBD discount codes will help you get great deals on their products which have THC levels less than 0.3%. Take a look at some of them –
---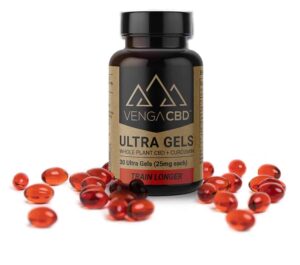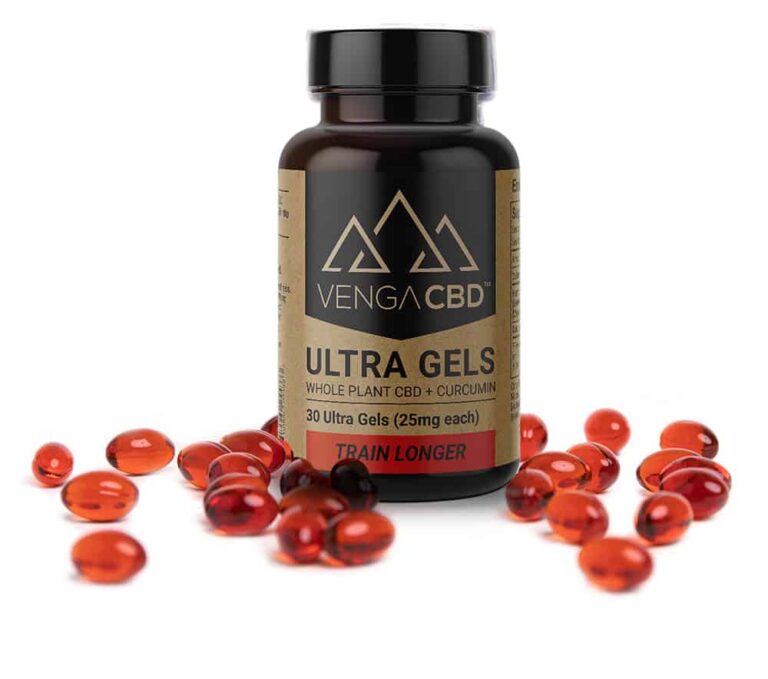 Venga CBD Ultra Gels –The Venga CBD Ultra Gels are made of broad-spectrum hemp-extracts which are infused with curcumin along with over 100 different cannabinoids and terpenes that help athletes in recovering from inflammations after a gruelling training session. *
---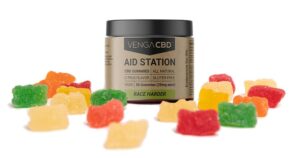 Aid Station Gummies – The Aid Station Gummies are designed for providing a boost of CBD when someone feels like stopping for a rest. Each of the gummies is packed with a dosage of 25mg of THC-free CBD and have tapioca syrup & turbinado sugar which add a beautiful citrus flavour.
---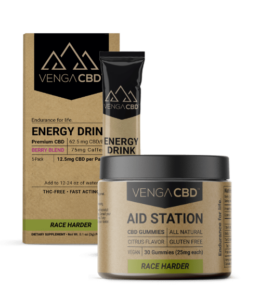 CBD Energy Drink –Their energy drinks are a blend of CBD, caffeine, vitamin B, amino acids and other additives where each serving provides one with 12.5 mg of CBD and 75mg of caffeine. The drinks have a berry flavour which makes it very pleasant for the taste buds as well.
---
Save money now with Venga CBD coupon codes!
---
Featured In

---
Venga CBD's products are one of a kind with their innovative water-soluble CBD and cannabis products specifically designed for athletes. Their effectiveness has been vetted by various pro athletes and they have carved out a very good niche for themselves in the ever-growing cannabis industry. Along with helping your body relax with their amazing products, you can also relax your wallet a bit by using these Venga CBD coupon codes from the world's largest cannabis coupon website.
People who shop Venga CBD also like these stores