Serene Cannabis Coupon Codes
Serene CBD, just featured in Forbes, is a lux line of premium hemp CBD products that are helping to define the "luxury cannabis" movement. Their mission is to help others find wellness, healing and beauty through the power of CBD. All products are lab tested for purity and they use nothing but natural and organic ingredients in their formulations to deliver quality products. They even donate $3 to the LymeLight Foundation with every purchase of their Oral Tincture.
---
FIND YOUR SERENE SPACE
WITH SERENE CBD

---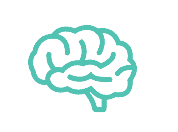 FULL SPECTRUM
CANNABINOIDS
Infused with CBD, CBG and CBN while staying non-psychoactive, THC below fed limit
INCREDIBLE
RESULTS
Formulations proven help you find relief, relaxation and healing
3rd PARTY
LAB TESTED
Purest CBD on the market – No pesticides, chemicals, mold or bacteria
PLANT-BASED
& ORGANIC
100% plant-based products made with finest organic botanical ingredients
---

---
WHY WE ARE DIFFERENT
DEDICATED TO QUALITY, INNOVATION AND WHOLE BODY HEALTH
PREMIUM ORGANIC
INGREDIENTS
Made with the finest organic botanicals on Earth
100% PLANT BASED
Nothing man-made in our products EVER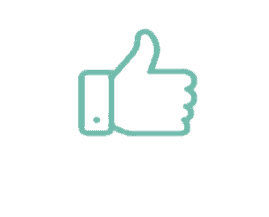 ALLERGEN
FREE
No corn, gluten or soy. All-vegan & Non-GMO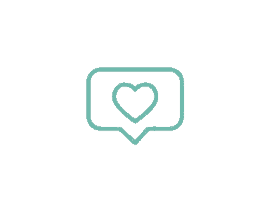 FOR THE RIGHT
REASONS
Built upon our personal journey to
find wellness & give back
WEST COAST GROWN
CBD oil derived only from California and Oregon craft hemp grows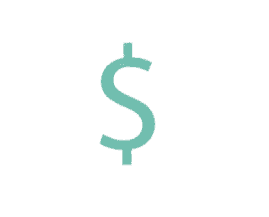 WE GIVE BACK
$3 of every tincture purchase goes to support Children with Lyme Disease through the Lyme Light Foundation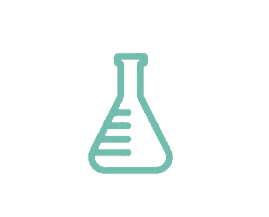 3P LAB TESTED AT CANNALYSIS
Free of pesticides, mold, bacteria and chemicals. Never use of PG, VG or Vitamin E Acetate
---
INDUSTRY & PEER RECOGNITION
With a mission to offer unique formulas that blend various cannabinoids with essential oils and other natural substances, Serene CBD aims to lead the industry and evolve how cannabinoids are involved in our lives.
---
Save money now with Serene Cannabis coupon codes!
---
About SERENE CBD
IN IT FOR THE "RIGHT REASONS"
Borne through our own journey to find wellness and a passion for Cannabis.

CREATED FOR YOUR WELLNESS
Targeted products to help you feel and look better every day.

THE FINEST INGREDIENTS
Premium products built around the finest ingredients on earth.
---
Our Story
Hi,
I am Erica Valker, the founder of SERENE CBD. I started this company based on my own personal health struggles and success I found with cannabis extract oils. Every great brand has an authentic story and this is ours…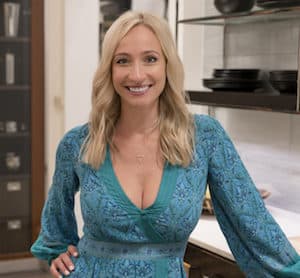 While living in California in 2011 my husband and I started a gourmet edibles company called "Potlucky" but just as we were getting that going I had become stricken with a really bad case of late stage chronic Lyme Disease. The illness came on what seemed to be suddenly and would end up disabling me and keeping bedridden for several years, nearly taking my life in multiple occasions. Over 2011-2016, I struggled with pain, siezures, inflammation, gut issues, nausea, sleep deprivation, light sensitivity, anxiety, you name it. Pharma drugs were doing nothing to heal me and were only making me sicker. My husband and caretaker was buying cannabis products from dispensaries in LA and San Francisco but they weren't lab tested, had no dosing direction, were filled with chemicals and had other allergens such as gluten, soy that I could not handle.
A doctor in San Diego then turned me on to cannabis tinctures and I began to self medicate by using different strains and consumption methods and varying degrees of THC and CBD oil tinctures (50/50, 80/20 etc). Eventually I was able to calibrate my dosing in a way that would help me control a multitude of symptoms and ultimately stop taking pharmaceuticals. I complemented this regimen with plant based essential oils and found successful ways to heal with plants, not pills. Through this journey, I become an expert on the use of and benefits of medical cannabis and credit cannabis with helping to save my life.
When I became well again we reached out of the manufacturer of those oils to express our gratitude for their healing products and they called us in to hear our story. When we expressed our desire to give back with our own CBD wellness platform, that company mentored us and eventually partnered to help us create our first several products that would lead to the line we have today. We saw a huge gap in the market for premium, fully plant-based, allergen-free cannabis products and created SERENE CBD in 2017. The rest is history as they say.
Today we are proud to help others find wellness through cannabis as we did. We are also excited that we are making an impact with every purchase of our Oral Tincture as we donate $3 to the LymeLight Foundation. LymeLight's mission is raise awareness for Lyme disease while providing medical grants to financially strained families of children and young adults with Lyme disease so they may receive proper treatment and medications.
We sincerely hope you enjoy our products and find wellness through our platform. Please get in touch with us any time with questions or feedback, we look forward to hearing from you.
Thank you and be well,
SERENE CBD
---
Get the best Serene Cannabis coupon codes and more at the world's largest online cannabis coupon code directory.
Visit Serene Cannabis for more!
People who shop Serene Cannabis also like these stores