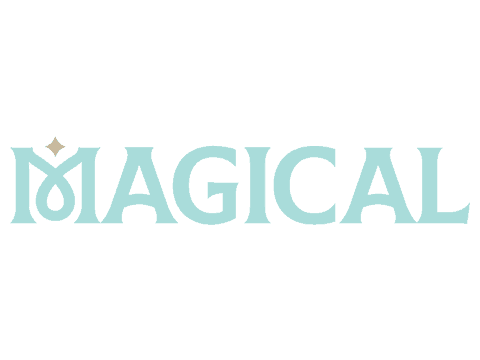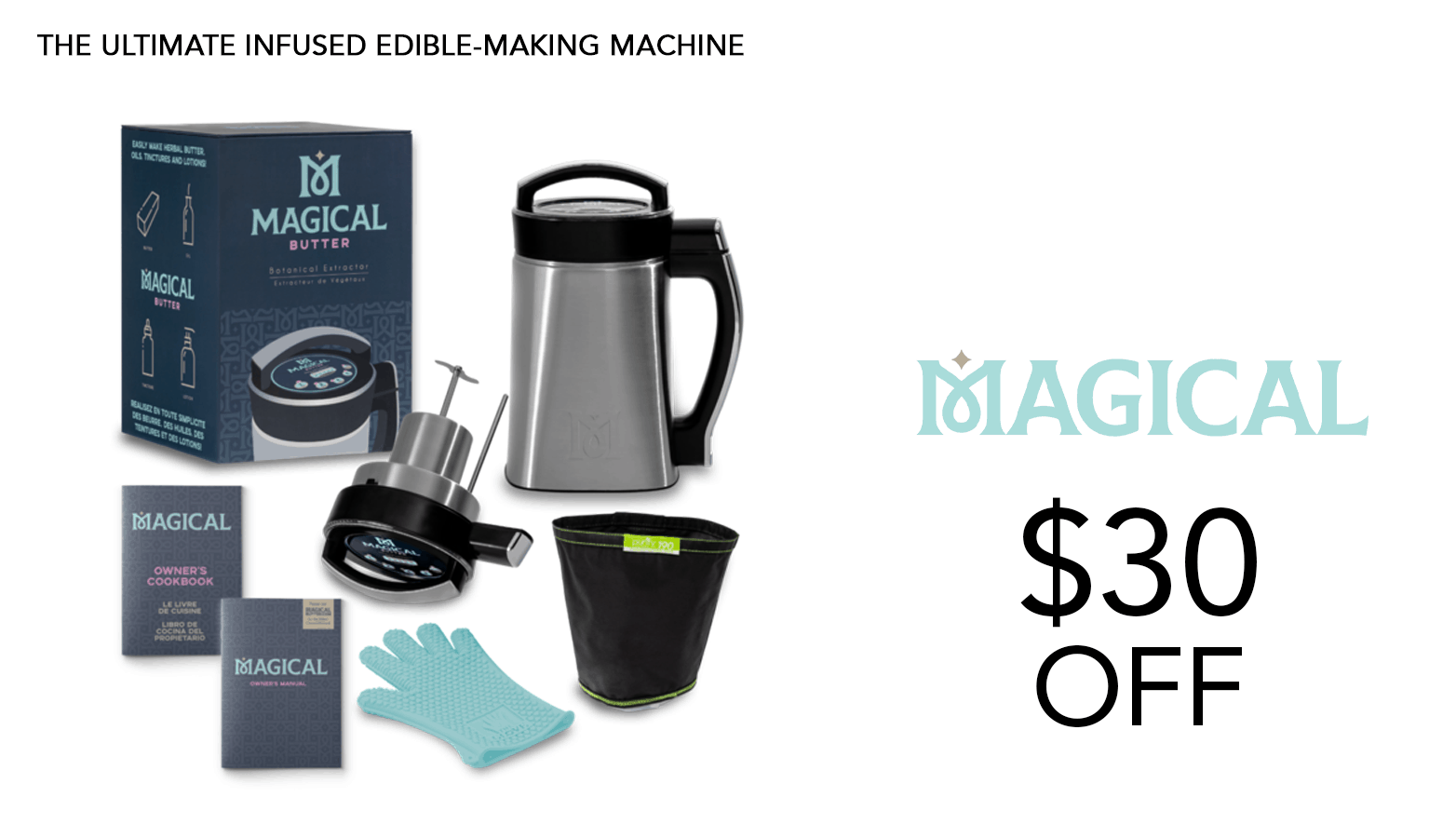 $30 OFF site-wide MagicalButter coupon code! Extract and Infuse cannabis at the push of a button. Worldwide Shipping
Our experts got their hands on the MagicalButter DecarBox & tested it so you can see if it is worthy your money. See the entire decarb process with photos.
Save On Cannabis exclusive product review, Nug and Stem do a thorough review of the MagicalButter step-by-step cannabutter process. Also, get coupons here.
Read our hands-on review of the Magical Butter extraction and infusion machine. Also, get hold of coupon codes to save money on your MB purchases.
What Is a Magical Butter Machine?
The
Magical Butter
machine is the world's first countertop Botanical Extractor™, designed for creating fantastic recipes, infusing the essence of cannabis and other cooking herbs into butter, oil, tinctures, grain alcohol, lotions, and more!
What Is a Botanical Extractor?
A botanical extractor is an all-in-one cannabis extract maker able to produce cannabis-infused butter, tinctures, and oils in as little as 2 hours. In other words, it can heat and churn your ordinary buds and butter into the perfect base ingredient for pot brownies.
Why Does It Matter?
Because concentrates like these are expensive—if even available—at your local dispensary and, as we've shown previously, making tincture or butter at home can be a lengthy and labor-intensive process. This machine does it better, faster, and more efficiently.
Watch the video below to see how to make cannabis butter with the Magical Butter!
How Does It Work?
The Magical Butter machine is scientifically designed for a specific purpose: creating incredible recipes and botanical infusions with little or no labor. The Magical Butter machine combines an immersion blender with a digital thermostat and heating unit. The MB grinds, heats, stirs and steeps your herbal extract, all at the correct time intervals and temperature. So, you achieve your desired infusion easily, safely, and consistently.
It sounds simple. Can I use it even if I'm a stranger to the kitchen?
Absolutely! We've replaced all the tedious guesswork with predictable results and a cool light show. Just add your ingredients, press two buttons, and get ready to…Eat to Treat®!
Who uses the Magical Butter machine?
Professional chefs, restaurants, caterers, foodies, cannabis therapy patients, your friends…any person with a taste for healthy herbal cooking!
What makes the Magical Butter machine a standout product?
First, uniqueness—their founder literally invented an entirely new category of kitchen appliance. More important are the amazing benefits of certain plants that people all over the world are discovering they can use to enrich their health. Other aspects our fans rave about are the machine's ease of use, premium quality materials, affordability, and peerless customer service from TeamMB. As a team they own the company, they design the products, they use them, they truly care about quality and about each customer—and their fans tell them it shows in the personalized attention they receive.
IN THE PRESS
Holy cow, this thing works great…much better than our old method…The engineering is pretty marvelous. Cleaning the MagicalButter [machine] itself was the next-to-easiest thing imaginable. — Man Cave
Making your own [herbal] butter at home is no simple task. Your dwelling usually ends up smelling really strong, and it's just a generally somewhat labor-intensive process. Not so with the MagicalButter MB…you simply have to drop your herbs in, some butter, and press a button. The machine takes care of the rest…if you've stayed away from baking your own magical goods because of the effort required to make the butter, here's your solution. — OhGizmo
Making tincture or butter at home can be a lengthy and labor-intensive process. This machine does it better, faster, and more efficiently…mind-numbingly easy…makes a surprisingly high-quality product [that]…consistently matched or exceeded the quality of similar handmade concentrates. — Gizmodo
I am a tremendous proponent. I have a store, I'm a patient, and I'm an advocate for patients. It tells you exactly what to put in, you press a button, you go on with your life, and it's consistent every time. It's just amazing. —Dawn Darington, herbal-medicine dispensary proprietor, in the News Tribune
Toking's not for everyone and neither is vaping. A growing portion of both the recreational and medical marijuana crowds are turning to edibles to deliver their THC. Now, you can make your own cookable concentrates more easily and more quickly than you could by hand with the Magical Butter MB2.
Get the best verified Magical Butter coupon codes here as well as cannabis coupon codes for other brands at Save On Cannabis.
People who shop Magical Butter also like these stores