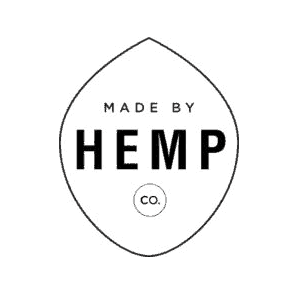 Save Money, MADE BY HEMP Coupon Code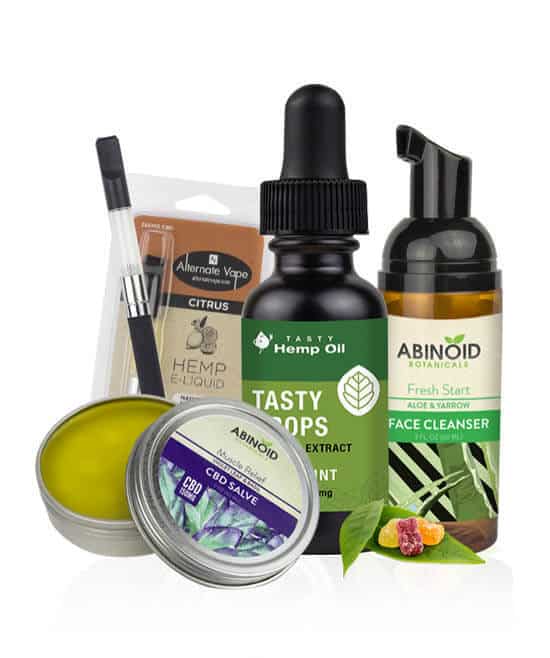 Made Honest. Made Pure.
Fast Shipping
Our shipping team works Monday-Friday to ensure your CBD arrives quickly.
Secure Checkout
Our website features an SLL certificate to keep your information safe at checkout.
Guarantee
Our 30 day money-back guarantee gives you a risk-free way to try CBD products.
Categories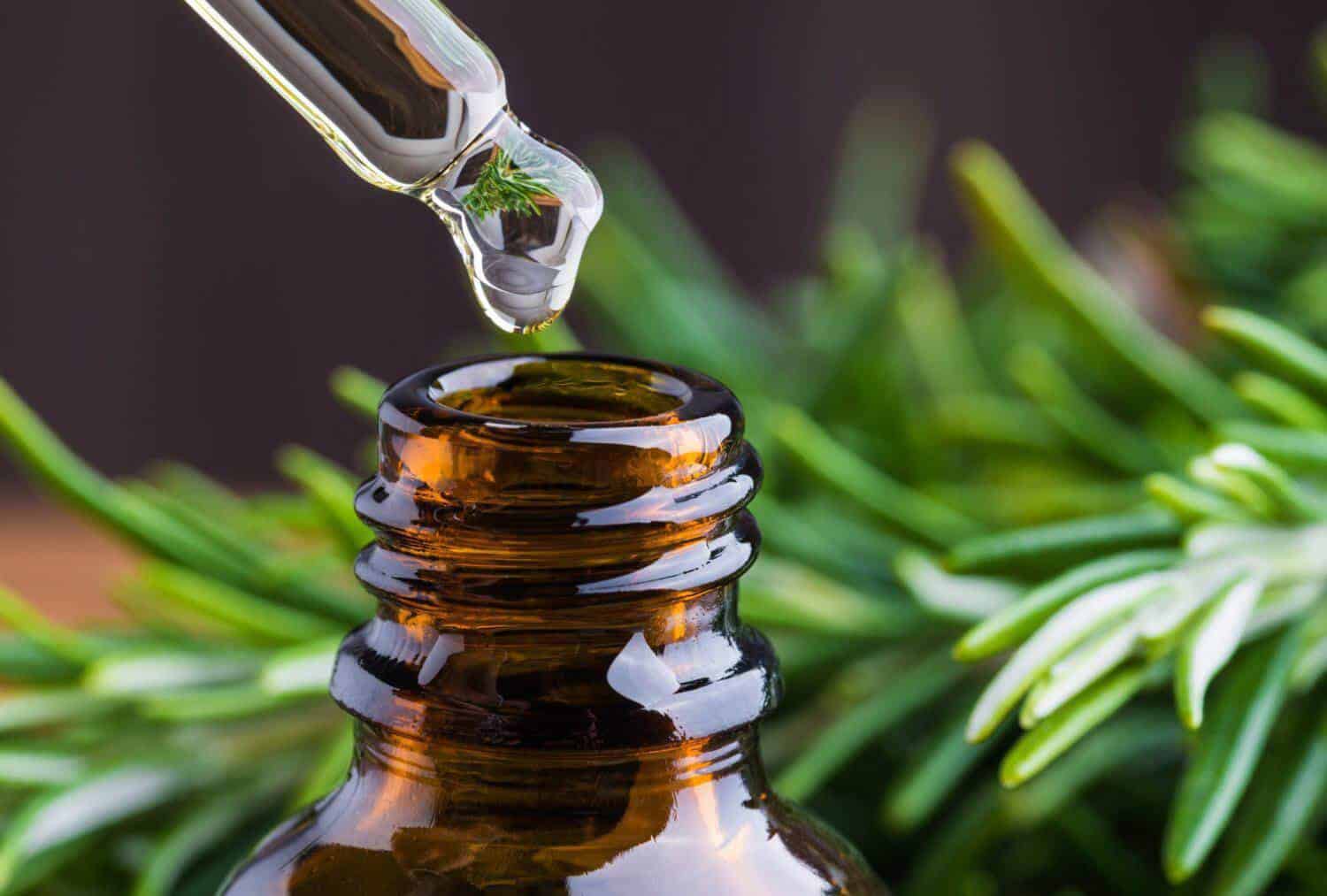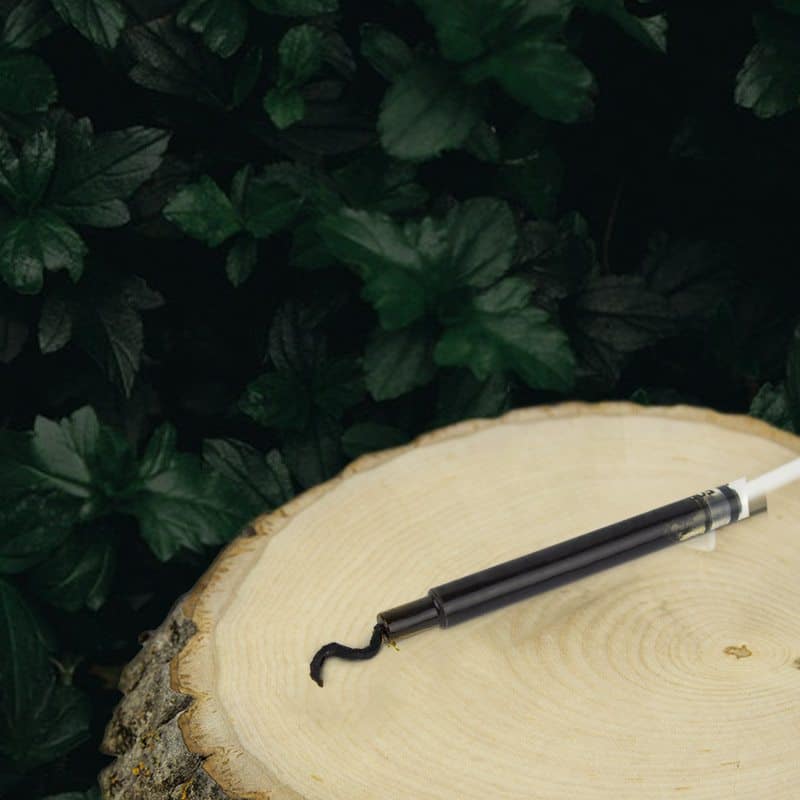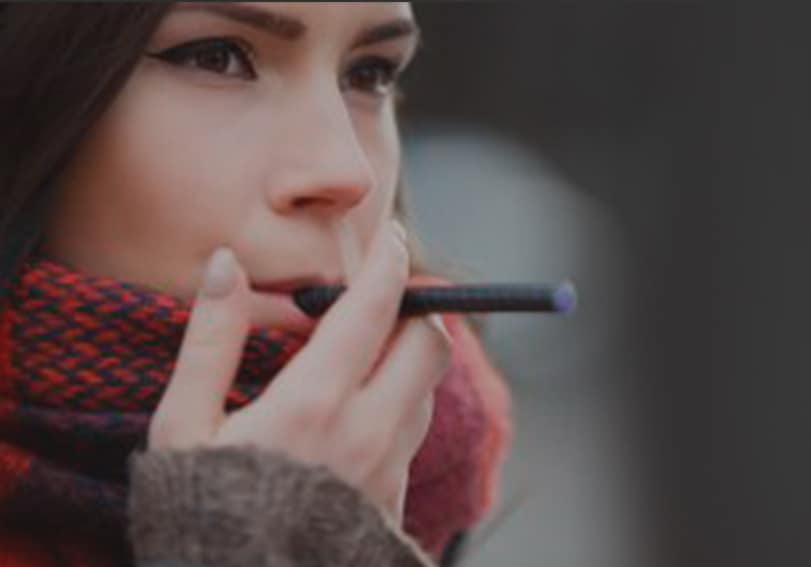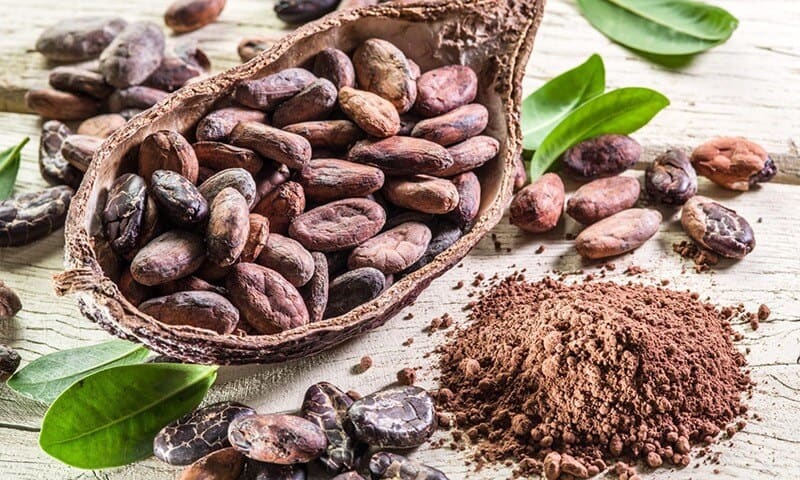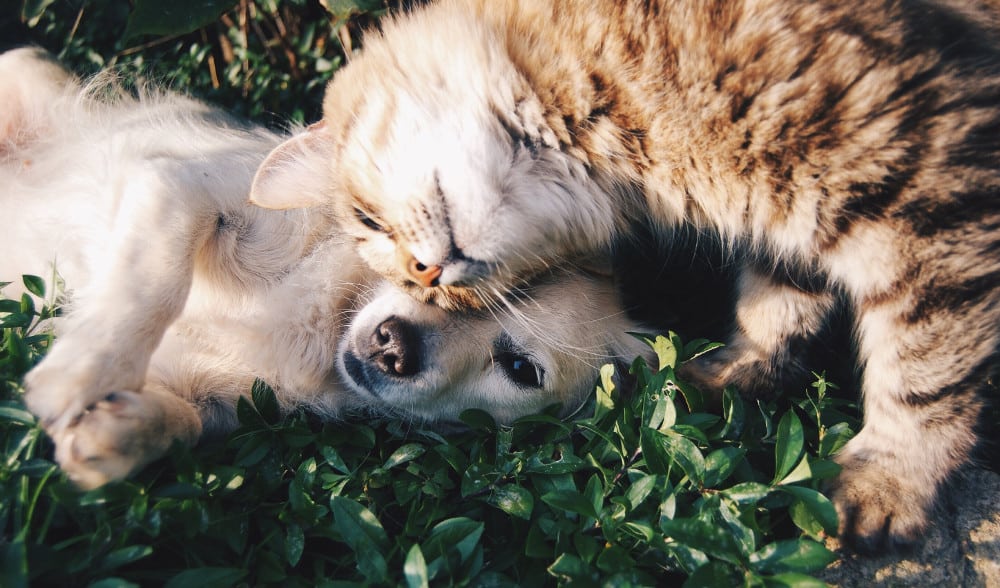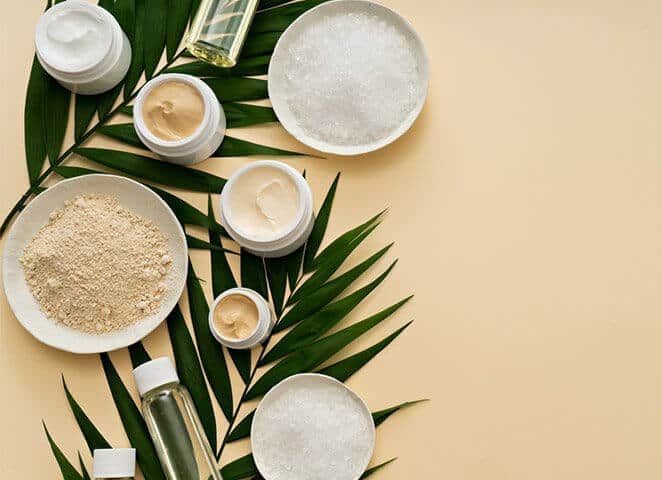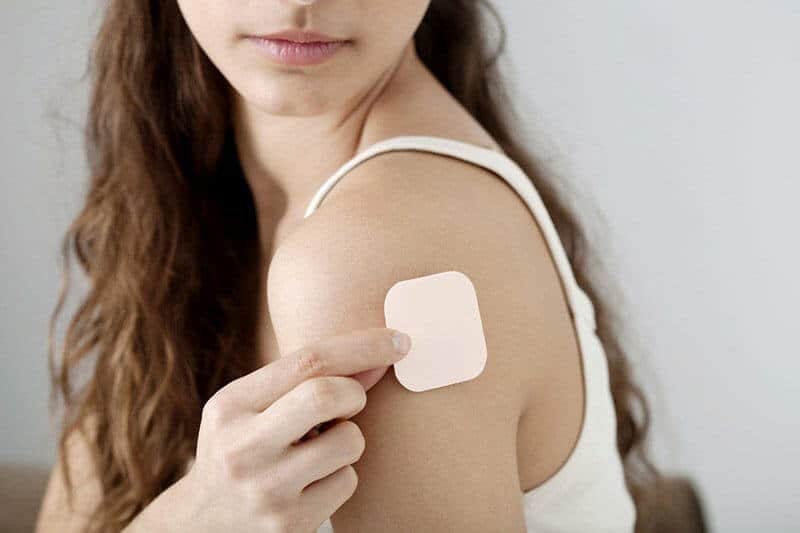 Tincture Extracts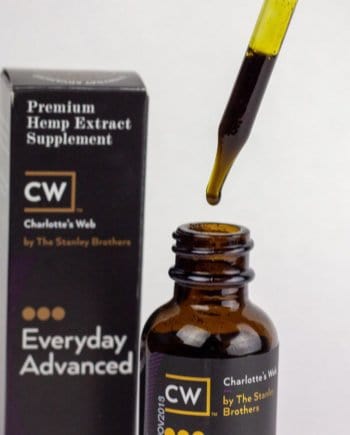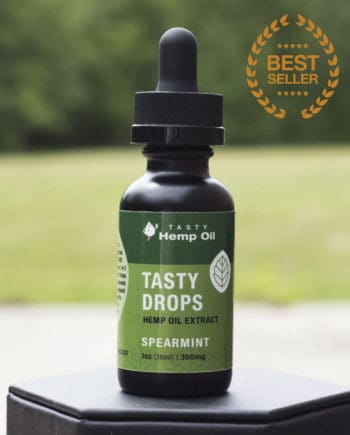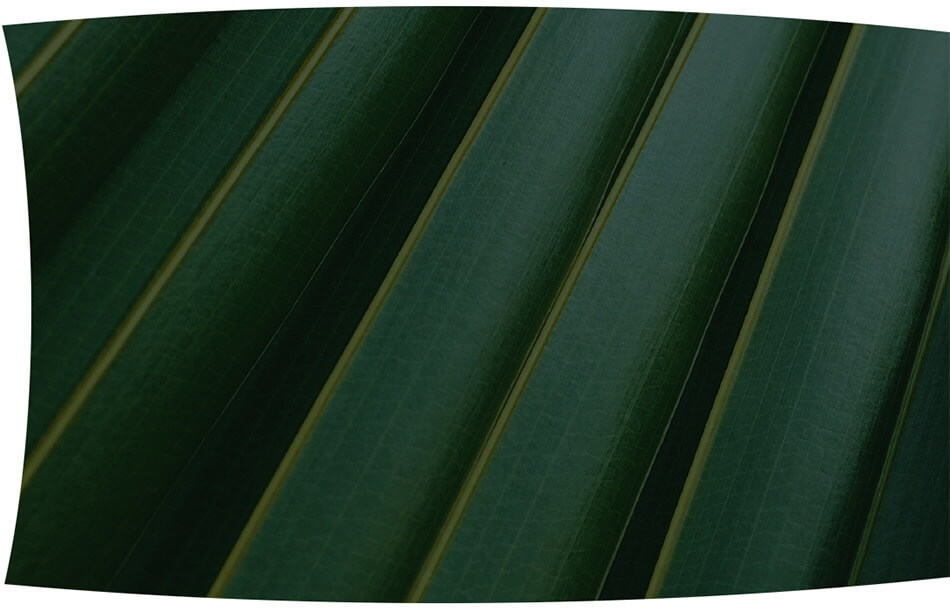 "I tried the basic "unflavored" oil and it is totally fine. I plan to try the "flavored" as well. And thanks for the prompt shipping! I look forward to doing more business with this company."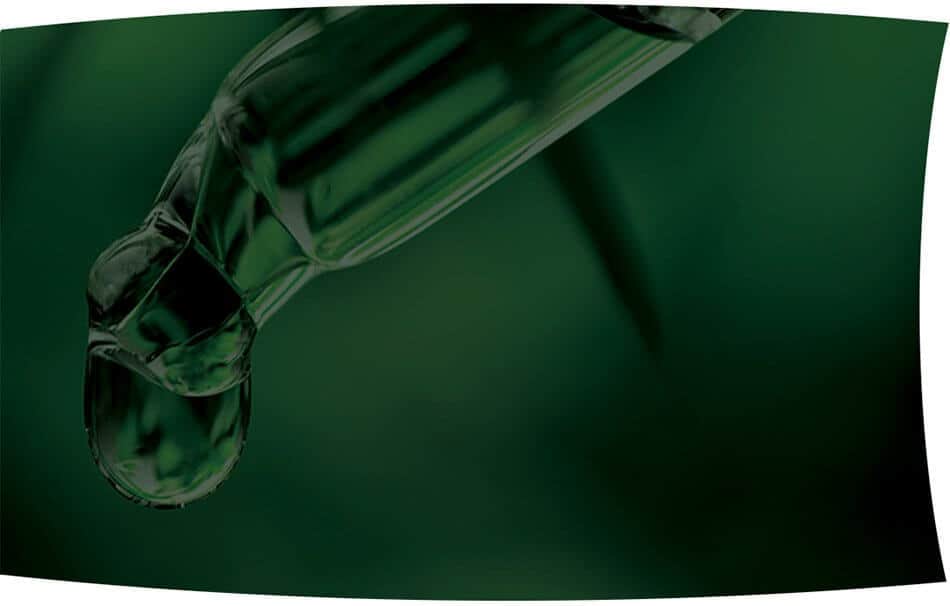 "I've only been taking the gold label oil for a week and I've already seen an improvement in my mobility. Life changer for me."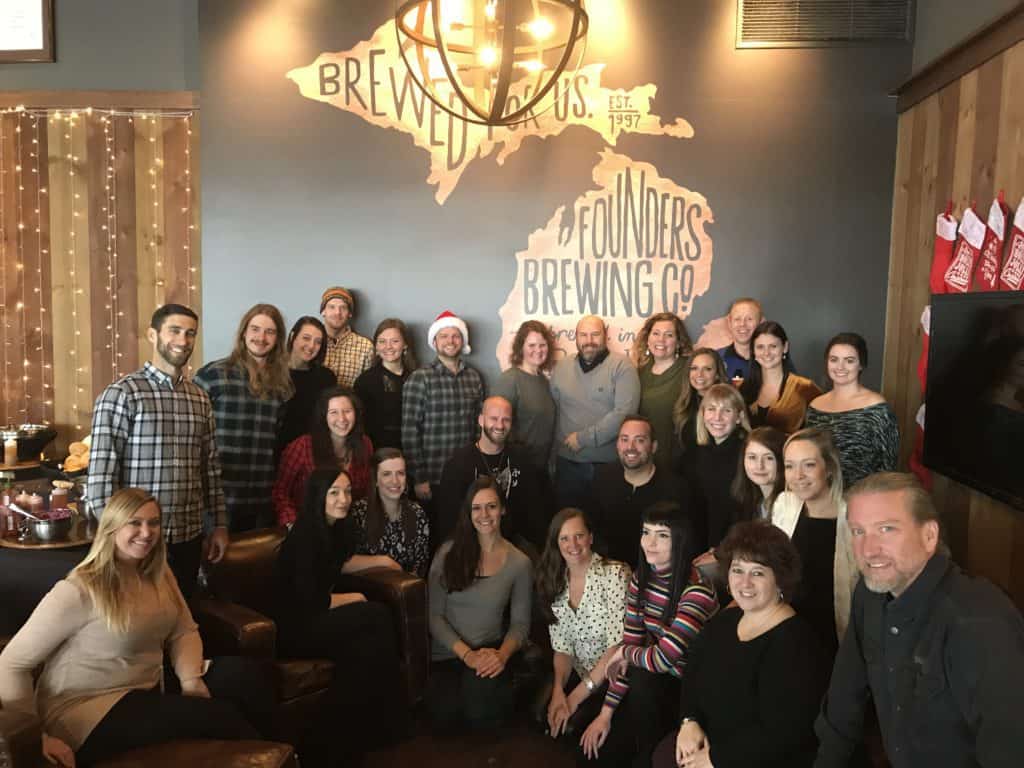 The Story Behind Made By Hemp
Made By Hemp is a leader in the hemp industry, specializing in high-quality CBD products derived from hemp. For the past five years, we have provided the best variety of products while educating consumers on all things hemp. The team at Made By Hemp is dedicated to providing expert knowledge, unparalleled variety, and quality customer service.
Our products are derived from imported and domestic industrial hemp and come in the form of beauty products, hemp-based foods, raw extracts, hemp clothing, and more.
Save money now on all our awesome products with these Made By Hemp coupon codes!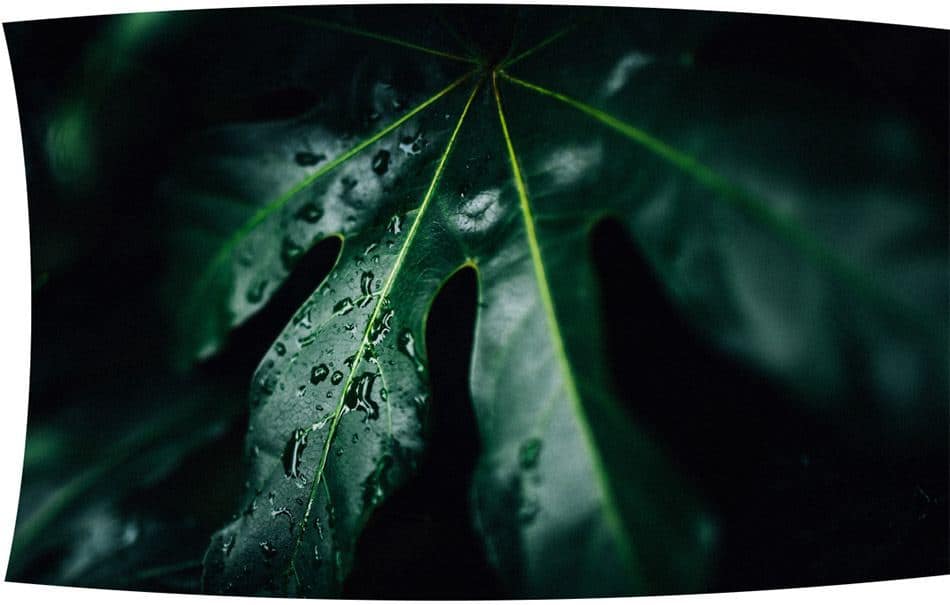 "My family and I have used Made by Hemp products for the past year, and their customer service is fantastic. I did a lot of research to find a company with high quality-control standards. I recommend this company to all the people who ask me where they can purchase CBD oils."
Our Story
Made By Hemp is a small, Michigan-based team and your trusted source of all things hemp. Founded by Jeff Gallagher in 2013, Made by Hemp is dedicated to providing you with quality products and the education you need to make informed choices.
Jeff started Made by Hemp after a life-changing experience with hemp oil. Since then, he's made it his mission to help others improve their well-being through CBD hemp oil supplements. The Made by Hemp team shares Jeff's passion for hemp and helping others with their wellness goals.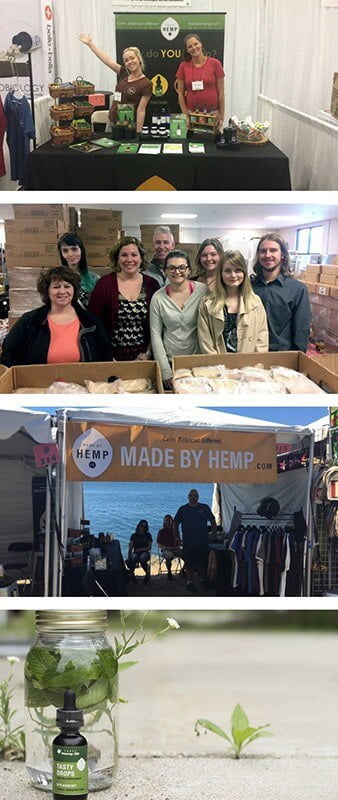 Passion for Quality
We have carefully selected each of our products for their consistency and quality. Each product we receive is third-party lab tested to verify its cannabinoid potency, THC levels, and more before joining our ever-increasing list of products.
Our process is simple: if a product doesn't test with equal or more cannabinoids than advertised, we absolutely will not carry it. We also do not carry products if they contain more than the legal amount of THC.
We aim to offer the best and most extensive collection of hemp products. At Made By Hemp, you can be confident you're choosing from the best products in the industry.
Our Process
How do we choose what products to carry?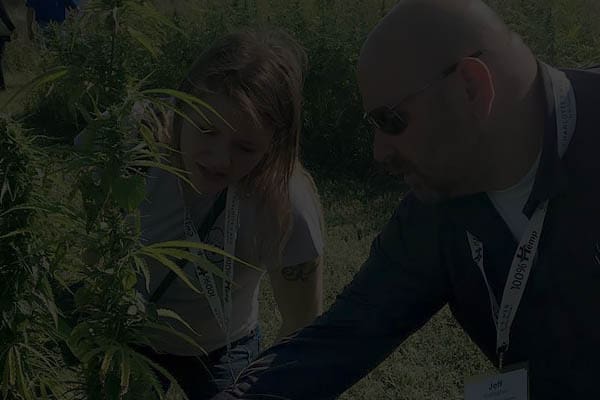 Discovery & Vetting
Sometimes companies reach out to us about carrying their products, but 99% of our brands were selected by our own research —or by strong customer request.
When vetting products, we must determine:
What makes this product unique?
Is it competitively priced?
Is the hemp oil sourced properly?
Is the manufacturer reputable?
Are the ingredients natural and honest?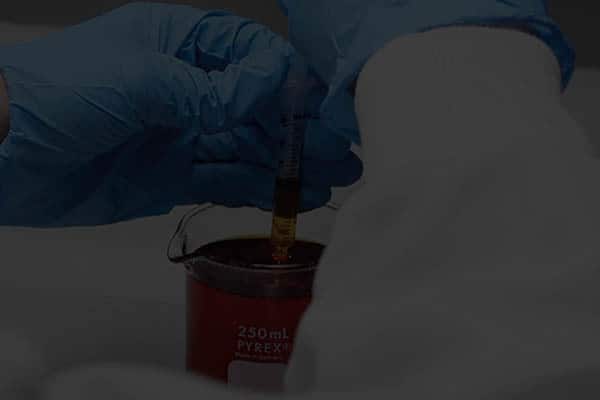 Lab Test
Everything goes through a testing phase before we even consider carrying it. No exceptions. Although we have our own testing equipment that we like to fire up on occasion, we understand the importance of non-biased reports.
That's why all products are 3rd-party lab tested to confirm the cannabinoid content advertised on the packaging.
It's very simple: if the product doesn't pass this test, we notify the manufacturer and move on. We don't publicise products that test poorly —but it's surprising how many there are.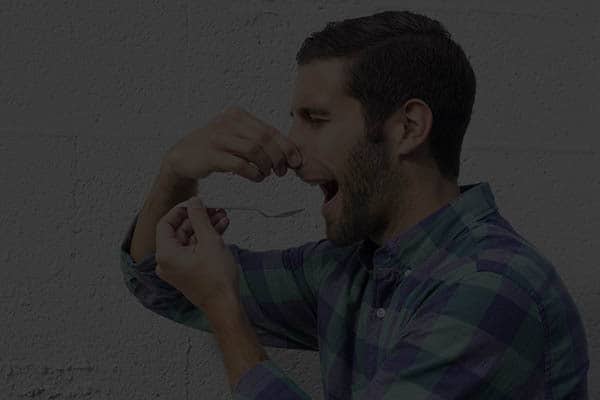 Taste Test
Admittedly, it's no secret that hemp oil usually doesn't taste great. Perhaps it's cruel for us to make our employees taste all of these products —but we promise they're happy to do it for you!
Before on-boarding a new product, we use ourselves as guinea pigs. When testing a potential addition to the Made By Hemp store, we note the following for our final consensus:
Flavor
Potency
Effectiveness
Uniqueness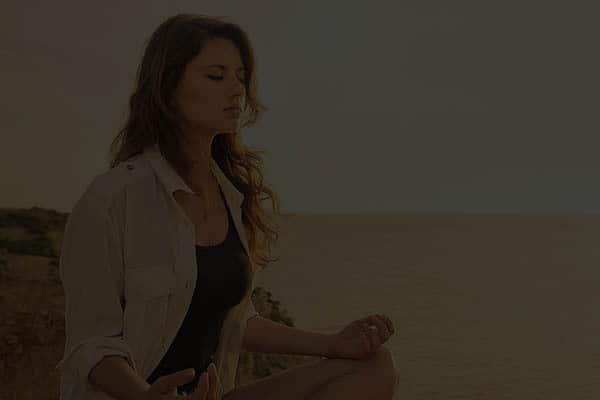 Time Test
Once we add a new product, the final step truly never ends. We listen to you, read your reviews, and keep an eye on industry news.
Your feedback is extremely important to us. Our customers are the leading force behind what's in our store.
Whenever you try a product, please go to the product page on our site and leave a review! Or feel free to email us your reviews.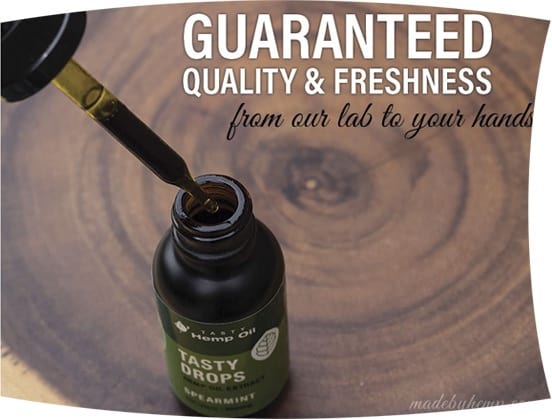 Made in Michigan
In addition to offering reliable products from other companies, we also manufacture many of our own products.
After years of hard work, we finally cut the red ribbon on our Michigan production facility in early 2016. In order to meet your hemp needs at a quicker and more efficient pace, we moved to a new facility and built a larger laboratory. Our new, 800 sq ft production lab is a GMP facility that is licensed by the state of Michigan.
That's not all that's changed. We are now a robust, customer-centric team of 23 people. Our team follows strict quality guidelines to bring you trustworthy, high-quality products.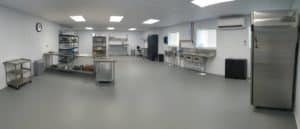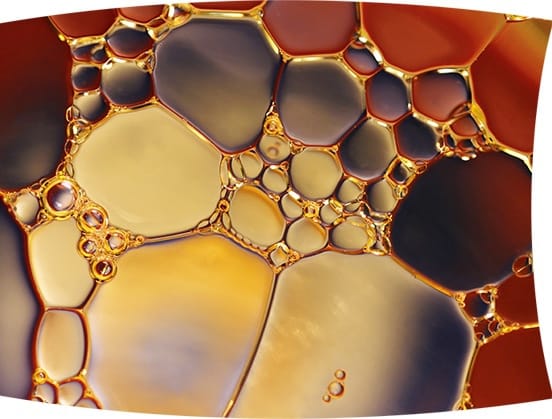 Properly Sourced Hemp Oil
We use properly sourced industrial hemp oil, grown on farms in select European countries. Our hemp is not sourced from China.
When the hemp plant is ready, the oil is extracted using a CO2 extraction method. It is then imported into the U.S., lab tested, and then shipped to our Michigan lab. We must import our oil in order to make it legally available for customers in all 50 states.
After we receive the hemp oil, we send a 1-gram sample of each batch to a third-party cannabis testing lab. The lab uses High-Performance Liquid Chromatography to determine the cannabinoid potency and checks for any impurities. These results are always available upon request.
If all tests well, we proceed with using the oil to create a variety of hemp products. As an extra quality control measure, we constantly send blind samples of every product we carry to a 3rd-party lab for testing of potency and purity.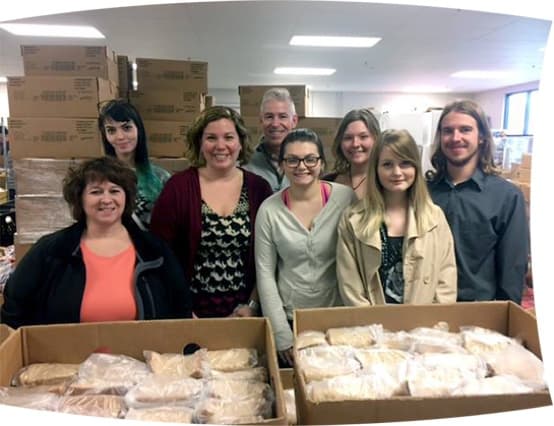 Giving Back
Helping others is our #1 priority, a concept that makes our jobs so rewarding. Our whole team has come together for various volunteering opportunities to help other companies and charities with like-minded goals.
Recently, we donated to Bowl for Kid's Sake and took the whole team out for a night of bowling, fun, and of course, appreciation for what this volunteer-supported organization does for kids! Read more about the Big Brothers Big Sisters organization here.
Several times a year, our team members volunteer at Kids Food Basket in Grand Rapids for an hour of preparing lunch or take-home meals for children in our area. Learn more about volunteering here to help your community by giving your most valuable currency—time.
When Christmas time rolls around, our team comes together again to fulfill the wish list of 3 or more children through D.A. Blodgett St. Johns.
Thanks to your support, we also give to these local charities:
Gilda's Club GR
Junior Achievement GR
Roanoke Ranch for Kids
Kid's Food Basket (Grand Rapids)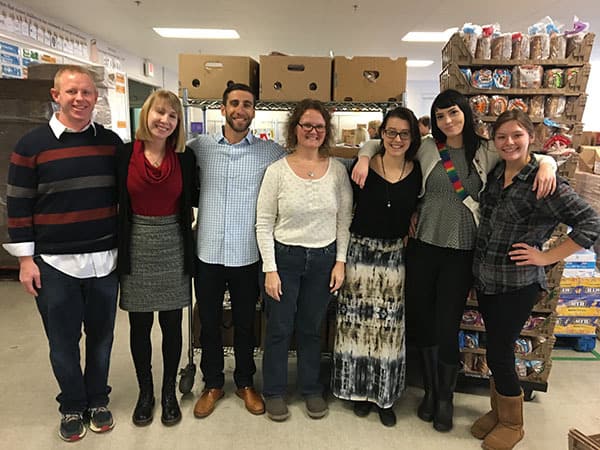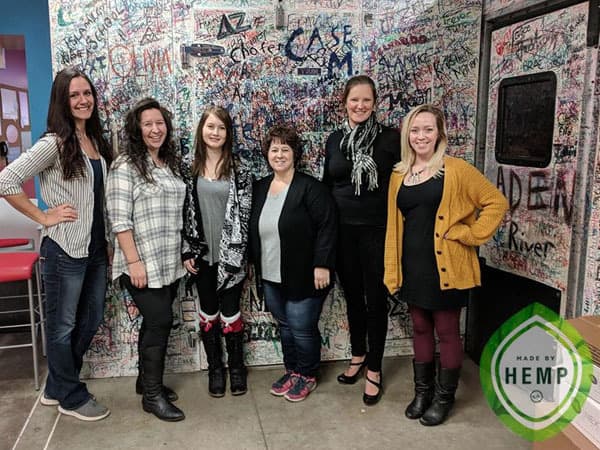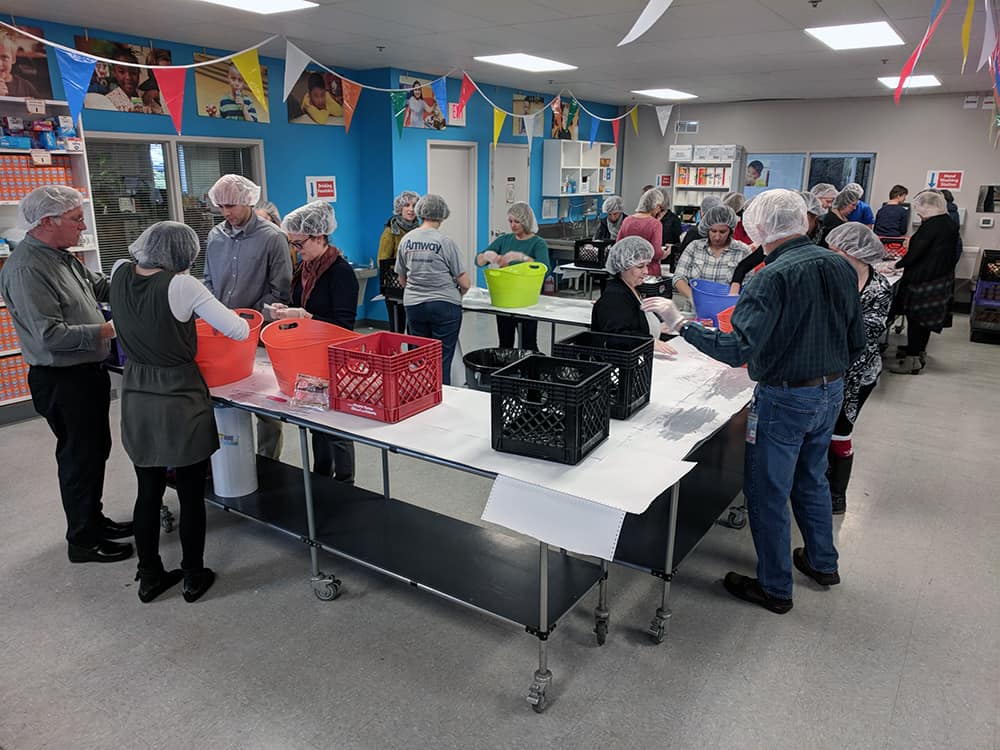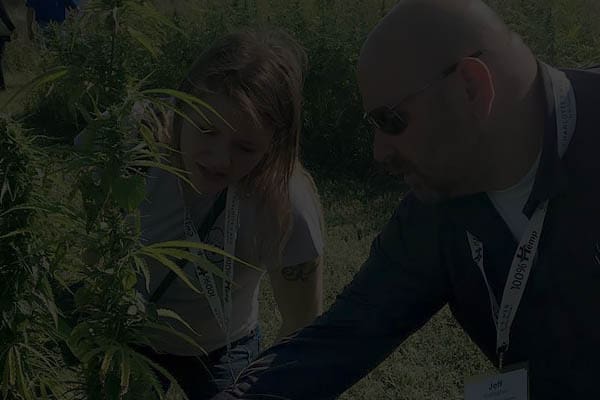 Supporting the Industry
There are many incredible organizations that work around the clock to help move the hemp industry forward. We are proud members/sponsors of these groups!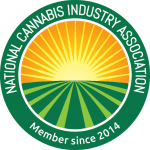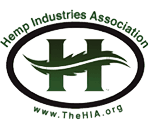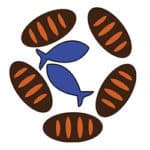 Always get the best pricing with Made By Hemp coupon codes and more at the World's largest online cannabis coupon code directory, Save On Cannabis
Visit Made By Hemp for more!
People who shop Made By Hemp also like these stores