Dr. Ganja Coupon Codes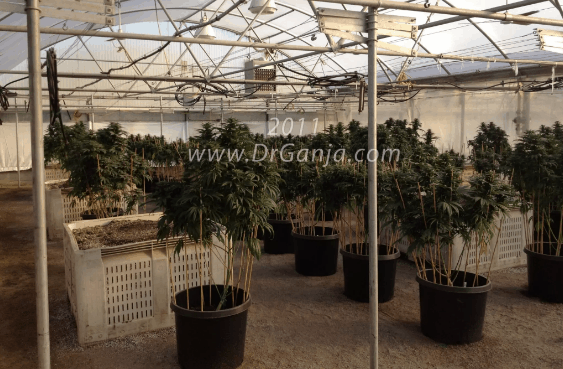 Dr.Ganja was founded in 2009.In 2009 much like today we would work a lot and go out a lot and make friends along the way, one of which owned a dispensary in West Hollywood called AHHS. When we first went inside AHHS and experienced it, we thought this is the coolest thing ever! We knew right away that we wanted to be part of this industry in some form.
Back in those days in California you needed to be evaluated by a licensed MD to obtain a medical card in order to legally purchase from a dispensary. This aspect was interesting to us, and we saw an avenue for growth. We believed we could educate and help people get evaluated by a licensed professional to have legal access to dispensaries but most importantly, we believed we could make the process quick, professional, and stress free.
The Dr.Ganja Name
We needed a name, a phone number, and a web address for our new venture that reflected us: fun, cool, and easy to remember. Finding a toll-free number that also has an available website domain isn't as easy as it might sound. Our process went something like this: We went on a toll-free number website and put in keywords of canna-related names which yielded thousands of results. We printed them out and of the catchy names we found, tried to match it to see if the .com address was available. Nothing looked promising. Spending many hours on this we finally came across a phone number that stuck out to us: 877-DrGanja. We thought, This is something catchy and really explains what we're doing, is fun to say and write out as well. We also thought that there was no way the website address would be availableand once we saw that it was, we initially believed it was a mistake! It turns out it wasn't a mistake and we immediately purchased DrGanja.com as well as 877-DrGanja!
With the name set in stone, now all we needed was a great doctor to partner with! We walked across the street from the dispensary and met a man named Vlad Nusinovich who turned out to not only be an amazing doctor, but a wonderful person who had just opened his own practice. He was still building up his clientele and we said to him, "How about I send you patients to be evaluated to determine if they can get their dispensary card, and we split the rate, you getting 60% and us getting 40%?" He agreed and we formed the partnership.
We made the Dr.Ganja website, cards, hats, shirts and a HIPAA-compliant database. We started getting patients right away as a matter of fact thousands of patients and many of them would come back for renewals every year.
---
GrowSetup
Day in and day out, we saw the benefits the products were having on people's lives. Our next move in this industry we loved was partnering with talented people that taught us the process of growing. Eventually we started experimenting with our own unique strains and grow facility. We had so many people that would ask us how certain things are done in the industry such as how to grow, how to feed, requirements for grow facilities, and so forth that we went ahead and created the company GrowSetup with the slogan of "Let us build your growroom." We did it all: built, fixed, inspected, grew, and consulted. In fact, we inspected, fixed, and built out over 1 million square feet of growroom space for individuals and companies all over the world.
---
First Experience with CBD & CBD Hemp Flower 2011
At the end of 2011 we started learning about & growing different CBD strains, some of which was done on for us and for clients. We did this by setting up grow tents in our spare office space, growing the flowers, then running lab tests on them to see if they would qualify. It was a trial and error process because you didn't know what you're getting until it was grown out and tested. The lab tests we ran on our first two experiments came out like this:
The Harlequin strain came out at 0.1% Total CBD & 16.5% Total THC. Not exactly what we were going for.
The Cannatonic strain came out at 15.6% Total CBD & 4.9% Total THC, which was still not perfect, but was way better!
Below you can see some pictures of the full lab results and the process.
---
DrGanja.com 2017
In July 2017 we created the marketplace DrGanja.com with a simple goal: bring people all around the world the best variety of legal canna-based products for the best price, best service, with free and fast shipping within the U.S. (and affordable international shipping options).
---
Save money now with verified Dr. Ganja coupon codes!
---
DrGanja.com 2018 Year of the CBD Hemp Flower
2018 was an exciting year for DrGanja.com. At this point we had 100's of great products from leading CBD brands at the best prices, and we also were one of the first companies to introduce industrial lab tested CBD Hemp Flower for sale. We soon added our own personal collection of CBD flower at all price points and size variations, with some of the most amazing and unique strains found anywhere. And we did this all while sticking to our goal of providing the best customer service, fast and free shipping, and with vetted lab results.
---
DrGanja.com 2019
We've been moving along and growing steadily adding more and more amazing CBD brands, more Dr.Ganja Flower, and a few Dr.Ganja branded products (such as the Dr.Ganja CBD Isolate, which is one of the purest and most affordable isolates found anywhere). It hasn't all been smooth sailing though; as we've grown we have ran into banking issues as the industry tries to establish itself, but we have fought through it and came out stronger. In 2019 we totally rebuilt DrGanja.com, the site is faster and works way smoother. We now have thousands of customer reviews; some of which are posted with photos and videos as well! We have almost 1000 question and answers that can be found by individual products, posted from consumers all over the world. We have a forum, an active blog, and in 2019 we also added Dr.Ganja Wholesale allowing different vendors to buy Dr.Ganja products for their stores and business.
---
Future plans for DrGanja.com
We're working on cool features for the site that will allow us to add quality products at the best price with free shipping at a much faster rate.
We want to see thousands of great products on DrGanja.com and we want to give smaller companies that have great products a voice, so people can find and get the relief they need quickly and affordably.
We're working on more quality Dr.Ganja branded products including oils! We're expanding Dr.Ganja Wholesale to give stores across the country access to quality products.
More amazing & unique Dr.Ganja hemp flower strains with free & discreet shipping all while being at the best price, different weight increments are coming!
Dr.Ganja socially responsible, culturally hip, super dope quality apparel from the earth's finest sustainable organics is coming!
Then of course we have a few top secret Dr.Ganja projects in the works!
---
More about DrGanja.com
For us quality and treating people the way we want to be treated is what it's all about. We work with only quality brands that have good products with verifiable lab results. You can find the current lab results for pretty much every product on drganja.com at the individual's brands website. In case you can't find something you're looking for contact us and we'll find it for you. For Dr.Ganja branded products such as the hemp flower, isolate, and other products we take lab testing very serious and always get the products lab tested by an accredited lab for pesticides, terpenes, cannabinoids, and more. The lab tests are found in the photo section of every Dr.Ganja branded product.
We pride ourselves on having the best pricing for individual products found anywhere! The products are always fresh, handled professionally, and kept in a climate-controlled environment.
After an order is received it's processed professionally and discreetly packaged and shipped within 24-48 hours. In some cases for international orders the process takes longer for security reasons due to us taking extra precaution to make sure your order arrives safely.
Shipping on DrGanja.com for domestic orders is free! If you want the order faster we do have options available for that as well.
For international shipping we have affordable shipping rates and we don't make any money off the shipping.
Your tracking number is emailed to you or you can login to your account and get your tracking information there.
We pride ourselves on proving great customer service; if at any point you have product, order, or general questions feel free to get in touch by emailing or calling us. For product questions you can also post the question by the individual product or in our forum.
We love all the reviews you guys leave as it helps us as well as people all over the world find the best products for their individual needs. All the reviews are compiled on the CBD reviews page.
There are lots of ways you can work with us some of the ways include, becoming an affiliate, we pay our affiliates every week. You can do video reviews or contribute to the blog, you can also submit your products to be added to DrGanja.com and if you have some other interesting proposals please get in touch.
---
Get the best Dr. Ganja coupon codes and more at the world's largest online cannabis coupon code directory
Visit Dr. Ganja for more!
People who shop Dr. Ganja also like these stores