CBD Review: Real Scientific Hemp Oil Gold Label CBD (RSHO)
Oct 12, 2019 | Romy
Real Scientific Hemp Oil Gold Label CBD (RSHO)
Pros
Helps with sleep
Relaxing
Eases anxiety
Extra-strength
Easy to dose
REAL SCIENTIFIC HEMP OIL GOLD LABEL 3G CBD (WITH ORAL APPLICATOR)
Product Review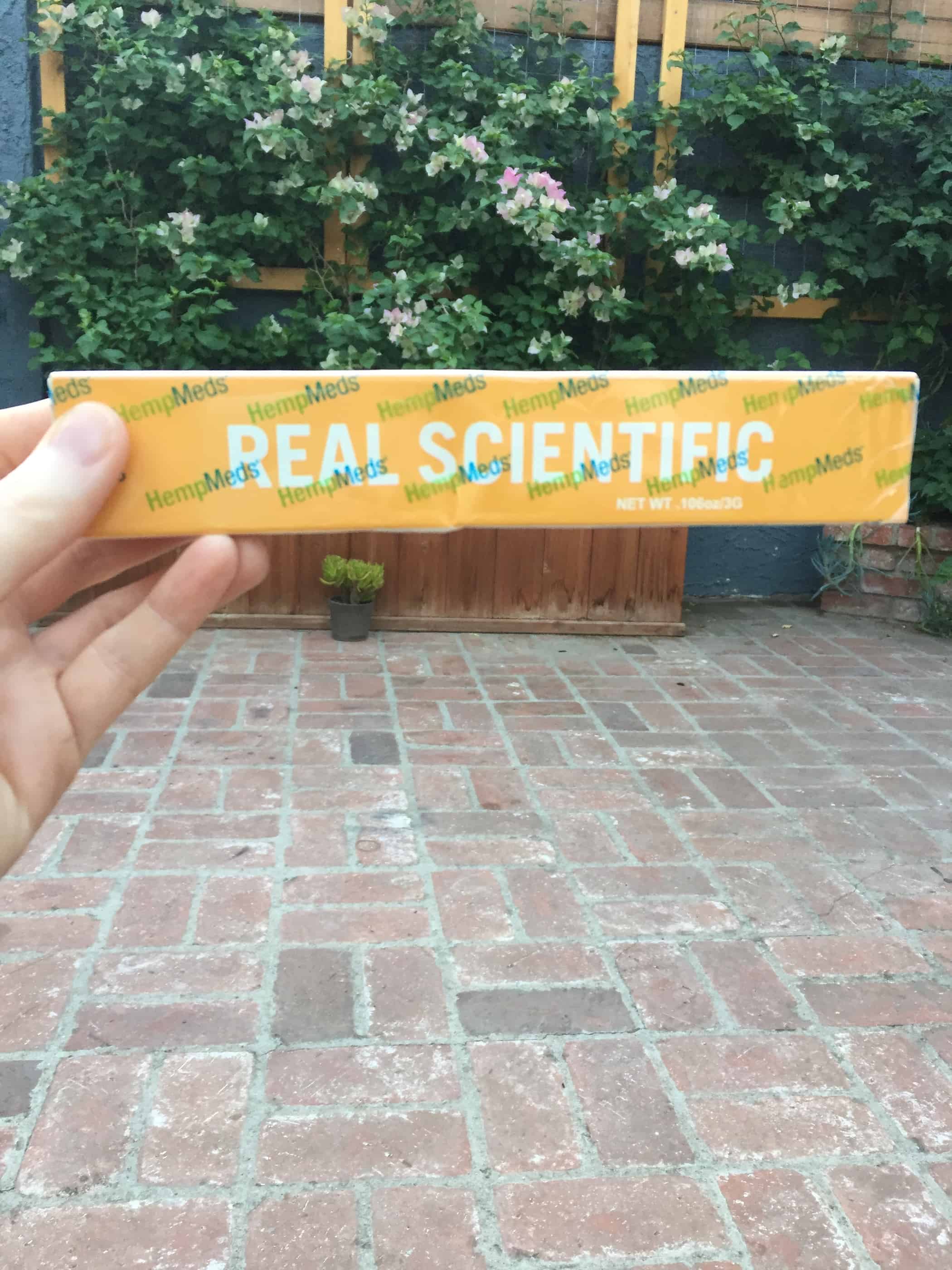 Brand Overview: REAL SCIENTIFIC HEMP OIL
Real Scientific Hemp Oil is created by HempMeds and also sold by Medical Marijuana, Inc. and is a producer of high-quality CBD products you can easily and legally get shipped to your door. All their products are THC-free, giving you the positive effects of Mary Jane without the high. The company is committed to making CBD accessible and affordable, putting millions of dollars into creating some of the finest medicinal products on the market. This company works with only the most trusted farmers and cultivators, people who honor the land and share in their same values of integrity and quality.
Products: Isolate Powders, Capsules, Tinctures, Bundles.
Price Range ($-$$$$): $$-$$$$
---
About the REAL SCIENTIFIC HEMP OIL GOLD LABEL 3G CBD (WITH ORAL APPLICATOR)
Real Scientific Hemp Oil's uniquely designed applicator serves up 3 grams (720 mg) of award-winning, full-spectrum CBD to help you live a healthier and happier life. The oral applicator contains 6 servings of 120 mg of CBD and is rich with terpenes and cannabinoids. This oil is 100% free of THC making it non-psychoactive. Vegan and free of additives or dyes, Real Scientific Hemp Oil's products are lab-tested and certified to ensure the highest quality. The applicator is labeled to make it easy to measure out the correct dosage. After measuring, just squeeze out the concentrated CBD onto your finger and consume it, but don't forget to wash your hands first! The company uses hemp grown in the Netherlands without any toxic chemicals like pesticides or fertilizer. This is a great product for people who love tinctures but want a higher dose without needing to take several servings at once.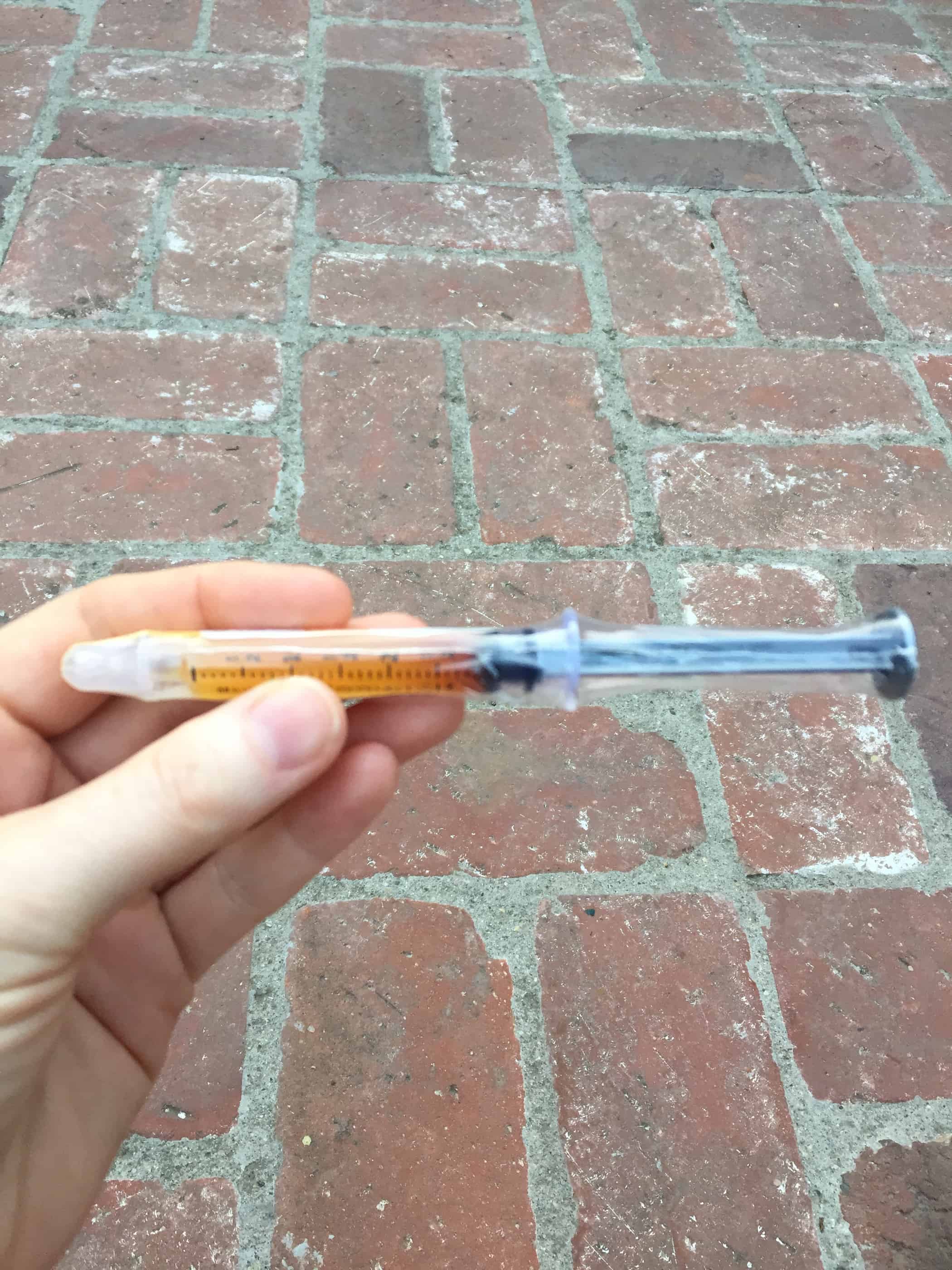 ---
REAL SCIENTIFIC HEMP OIL GOLD LABEL 3G CBD (WITH ORAL APPLICATOR) Specifications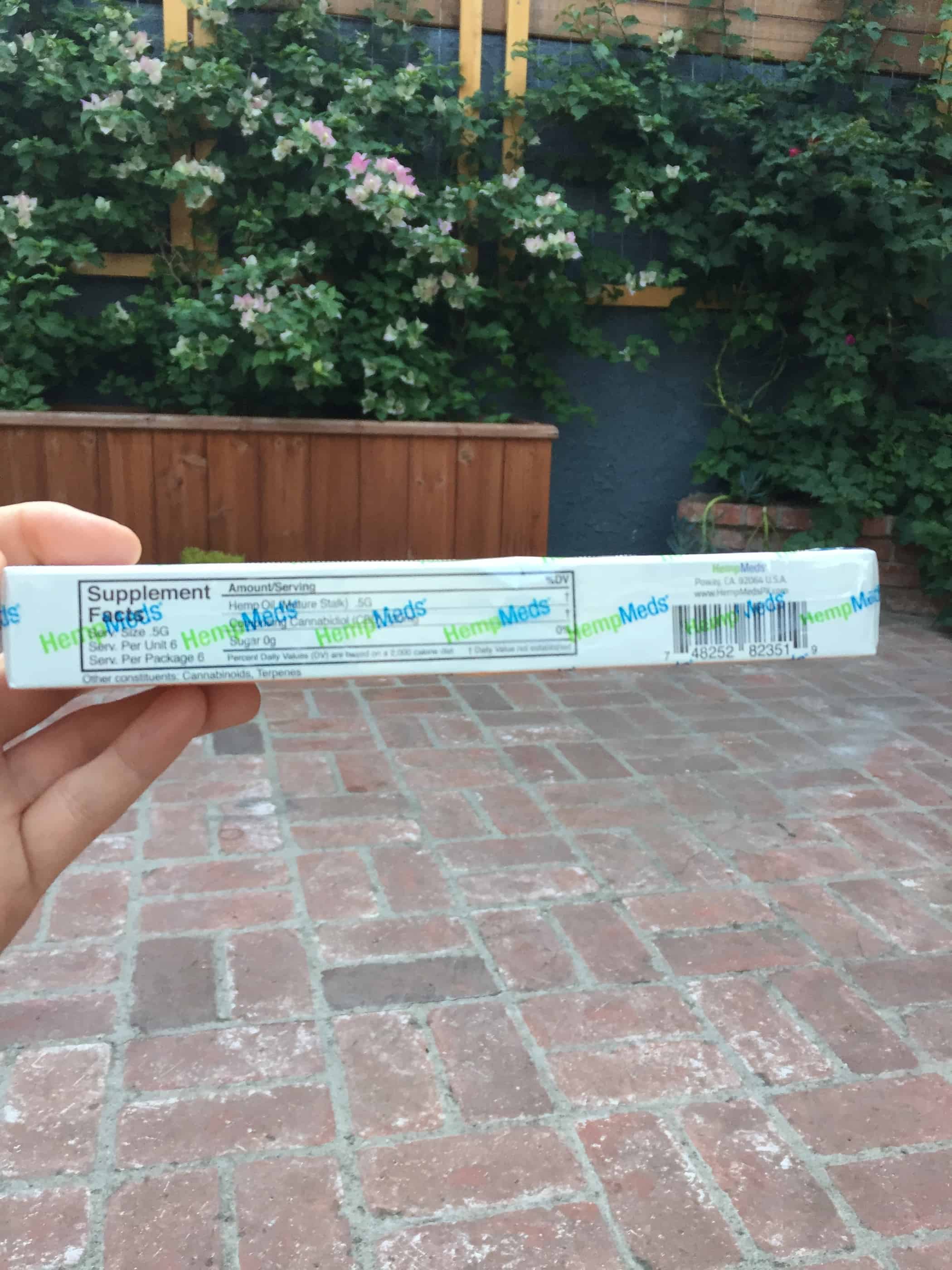 Ingredients: Full Spectrum Hemp Oil
3 grams (720 mg) CBD total
120 mg CBD per servings
6 servings
24% CBD
---
How We Tested the REAL SCIENTIFIC HEMP OIL GOLD LABEL 3G CBD (WITH ORAL APPLICATOR)
I've been having a hard time sleeping of late because of chronic pain in the lower half of my body. Basically, there is no position I can sleep in that is comfortable. If I sleep on my side, my hips hurt. If I sleep on my back or stomach, my low back hurts. Needless to say, I'm always looking for something a little stronger to help me in my quest for rest. Real Scientific Hemp Oil's Gold Label 3G (With Oral Applicator) contains a whopping 120 mg per serving, which is a very high dose. I measured 80 mg into the applicator an hour before bedtime and took 30 mg of melatonin with the intention of falling and staying asleep. (If you're new to CBD, I recommend starting at 10 mg, and work your way up.) I was put off by the bitter taste, but I didn't need to ingest that much, so it wasn't that big a deal. A weedy taste is the price you pay for total purity of product, it's not a bad trade-off.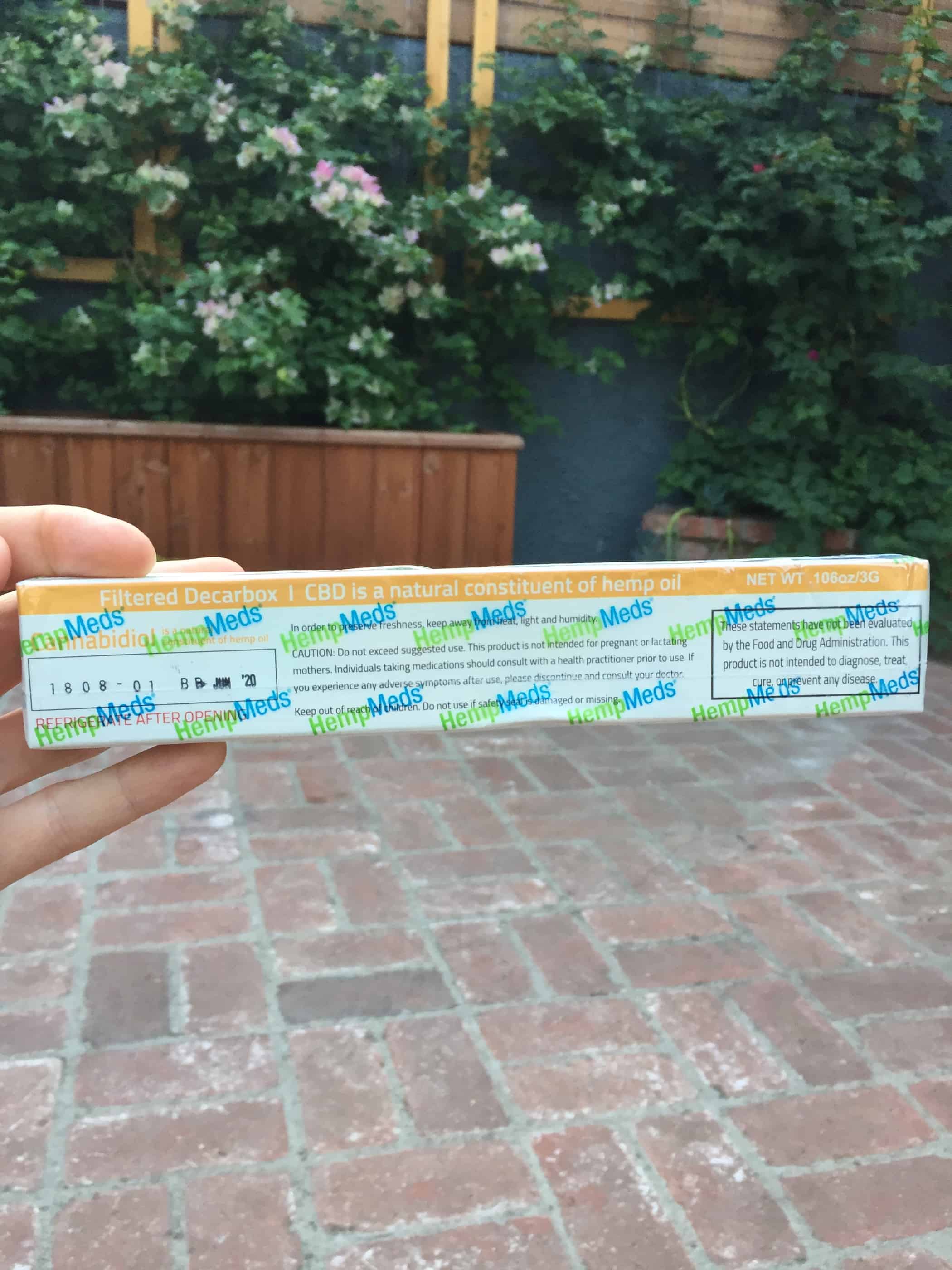 ---
How the REAL SCIENTIFIC HEMP OIL GOLD LABEL 3G CBD (WITH ORAL APPLICATOR) Worked for Me
This Gold Label CBD from Real Scientific Hemp Oil was powerful stuff! I haven't had such a good night of sleep in a long time. In less than an hour, I started to feel warm and relaxed. Soon, I fell asleep and managed to stay asleep for a few hours before the pain woke me up. Happily, I was able to easily fall back to sleep and even dreamt a little, which is a rarity because I don't often sleep deeply enough or long enough to do so. I woke up refreshed and ready for a productive day of physical therapy and work. The combination of CBD with the melatonin ensured I was getting the most natural sleep possible, save for just sleeping naturally, which I haven't done since I had mono four years ago. I'll be using this product again tonight. I'm going to try it with a slightly lower dose to see if that works just as well.
---
Useful and Unique Things to Know About REAL SCIENTIFIC HEMP OIL GOLD LABEL 3G CBD (WITH ORAL APPLICATOR)
Real Scientific Hemp Oil's award-winning CBD also contains vitamins, amino acids, omega fatty acids, terpenes, and chlorophyll. I was curious about the health benefits of chlorophyll, which is what makes plants and algae green, and I don't often see it in CBD products. If you'll recall from high school biology class, chlorophyll is used by plant-life to trap the light that's needed for photosynthesis. Chlorophyll can reduce inflammation, heal wounds, and it can be beneficial to people with cancer or for those who want to lose weight.
---
REAL SCIENTIFIC HEMP OIL GOLD LABEL 3G CBD (WITH ORAL APPLICATOR) Ratings
In the next sections gradings from 0-100 on our review, these grades add up to give the product's overall score.
PRESENTATION • 90
Unique, interesting, informative, but very busy.
RELIABILITY • 100
Helped me sleep!
QUALITY • 100
All-natural, pure, and potent.
FLAVOR / SMELL / or EASE OF USE • 70
Bitter and weedy taste.
VALUE • 80
Expensive.
---
How the REAL SCIENTIFIC HEMP OIL GOLD LABEL 3G CBD (WITH ORAL APPLICATOR) Stacks Up Against the Competition
I haven't seen another CBD product on the market that's like the Real Scientific Hemp Oil's oral applicator method except for Green Roads Daily's droppers. The droppers offer a single dose of 7 mg of CBD, suitable for someone looking to try CBD one time before committing to more. Green Roads Daily's droppers are $6.99 each and come in Strawberry AK, Pineapple Express, and Blueberry OG. Real Scientific Hemp Oil would be a better choice for someone looking for a higher dosage they would be using daily. Green Road's might have a better flavor, but Real Scientific Hemp Oil's packs the punch.
---
Saving Money With Real Scientific Hemp Oil Coupons
Save money on all Cbd Vape Oils , Cbd Tinctures here at Save On Cannabis the World's largest online cannabis coupon code directory.


---
Disclosure: I received these products gratis so that I could try them and then share my honest opinion with the SOC community. I am employed by Save on Cannabis to write honest reviews and provided a flat rate payment for the writing of the review. SOC may receive recurring affiliate payments for purchases made based on this content.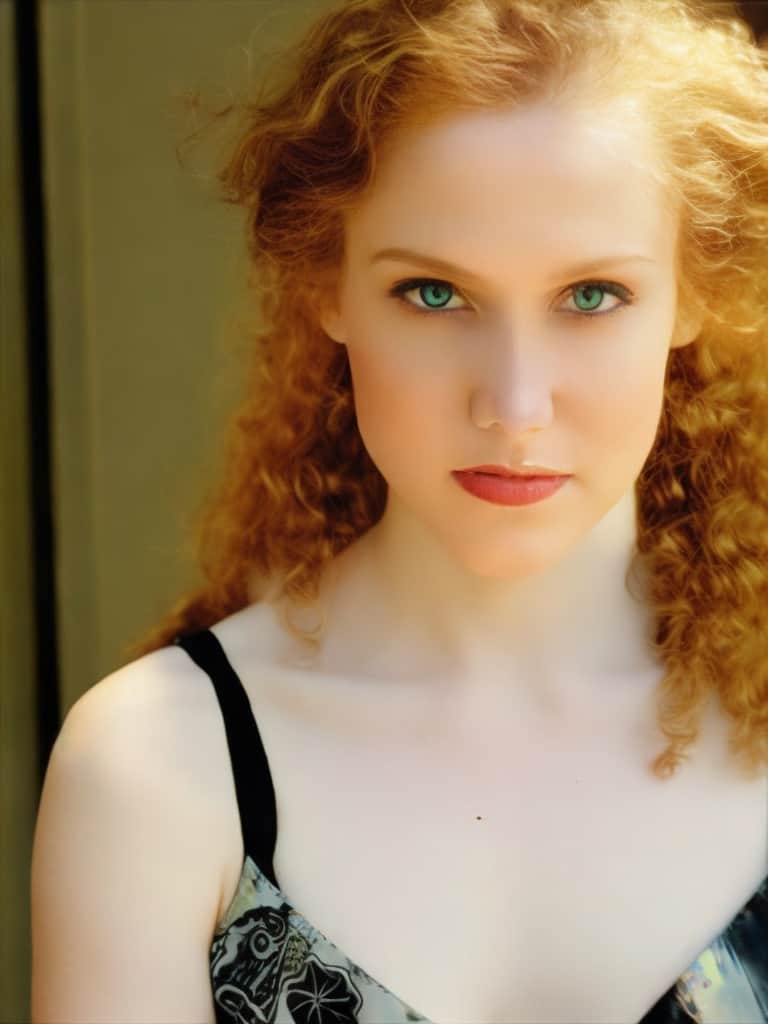 A medicinal cannabis user, utilizing the power of the plant to ease the pains and stresses from long standing conditions that other over the counter or prescriptions could not fix or weren't a natural option like cannabis.  Also, has a background in working directly in the cannabis industry in California within various dispensaries.
We've tested many CBD tinctures, our reviewers are truly some of the most knowledgeable. Read our insights in this 43 CBD Solutions review.
In this CBDistillery review we got our ached body to test the CBD Relief Stick and see if it soothed & is competitive to other CBD products.
Our reviewer uses the Social CBD Volcom Truly Cool CBD Muscle Rub for her undiagnosed chronic pain. See if she felt like this CBD is worth your money.