Calm By Wellness Review: CBD Gummies
Jul 26, 2019 | Romy
CBDCBD CandyCBD EdiblesCBD GummiesCBD Pet ProductsCBD TincturesCBD TopicalsCoupons Valid For Returning UsersHand SanitizersSave On Cannabis Verified
CBD Gummies
Pros
Relieves pain
Focusing
Quality ingredients
Calming
Cons
Mild weedy aftertaste
Expensive
CALM BY WELLNESS HEMP CBD GUMMIES
Product Review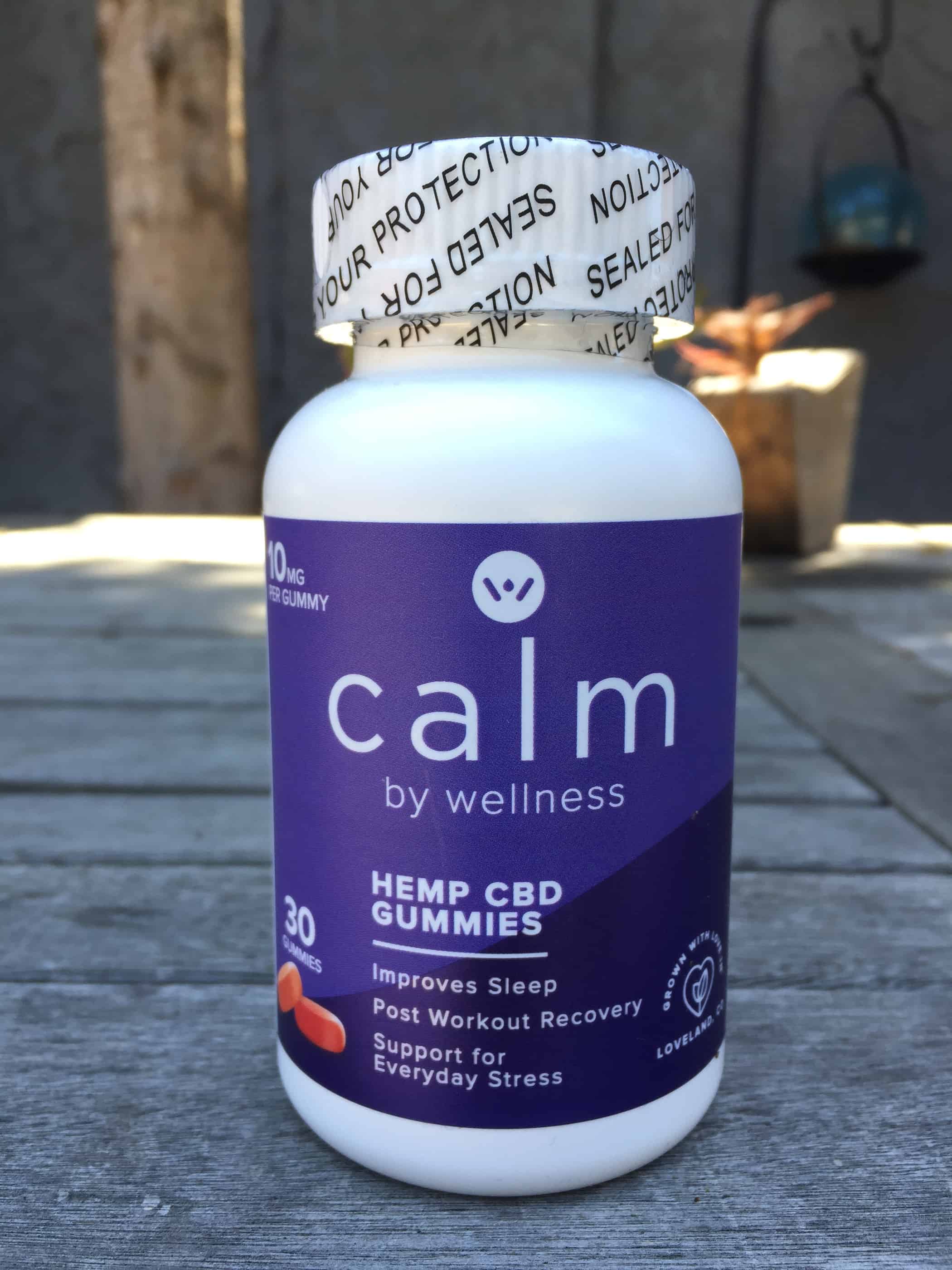 Calm by Wellness brings award-winning CBD products right to your door. Boasting one of the largest facilities in the world for growing hemp and extracting CBD, Calm by Wellness prides itself on its top-notch team of scientists, researchers, and pharmacists who have put their minds together to create the best flavors and science-backed solutions to ease pain and anxiety. The company uses only the highest quality and organically sourced CBD, which undergoes a CO2 extraction process that retains over eighty cannabinoids and terpenes while removing any toxins. Calm by Wellness' mission is to help you live your happiest and healthiest life with a daily dose of their THC-free CBD products.
Products: Tinctures, Edibles, Topicals, Pet Treats, T-Shirts, Stickers.
Price Range ($-$$$$): $$$-$$$$
---
About the CALM BY WELLNESS HEMP CBD GUMMIES
The Calm by Wellness Hemp CBD Gummies are fruit-flavored candies that will help relieve stress and anxiety, reduce pain, and promote better sleep. Made without THC, these gummies won't get you high and are infused with the most potent and concentrated CBD on the market. These gummies are made with high-quality hemp seed oil, fractioned coconut oil, and essential oils to give them their fruity flavor. Each gummy contains 10 mg of CBD, and adults may take between 1 and 3 a day. Made with CBD extracted under the supervision of scientists, and grown under the watchful eye of the Colorado Department of Agriculture, you can rest assured these gummies are of the highest quality and will make each and every day better.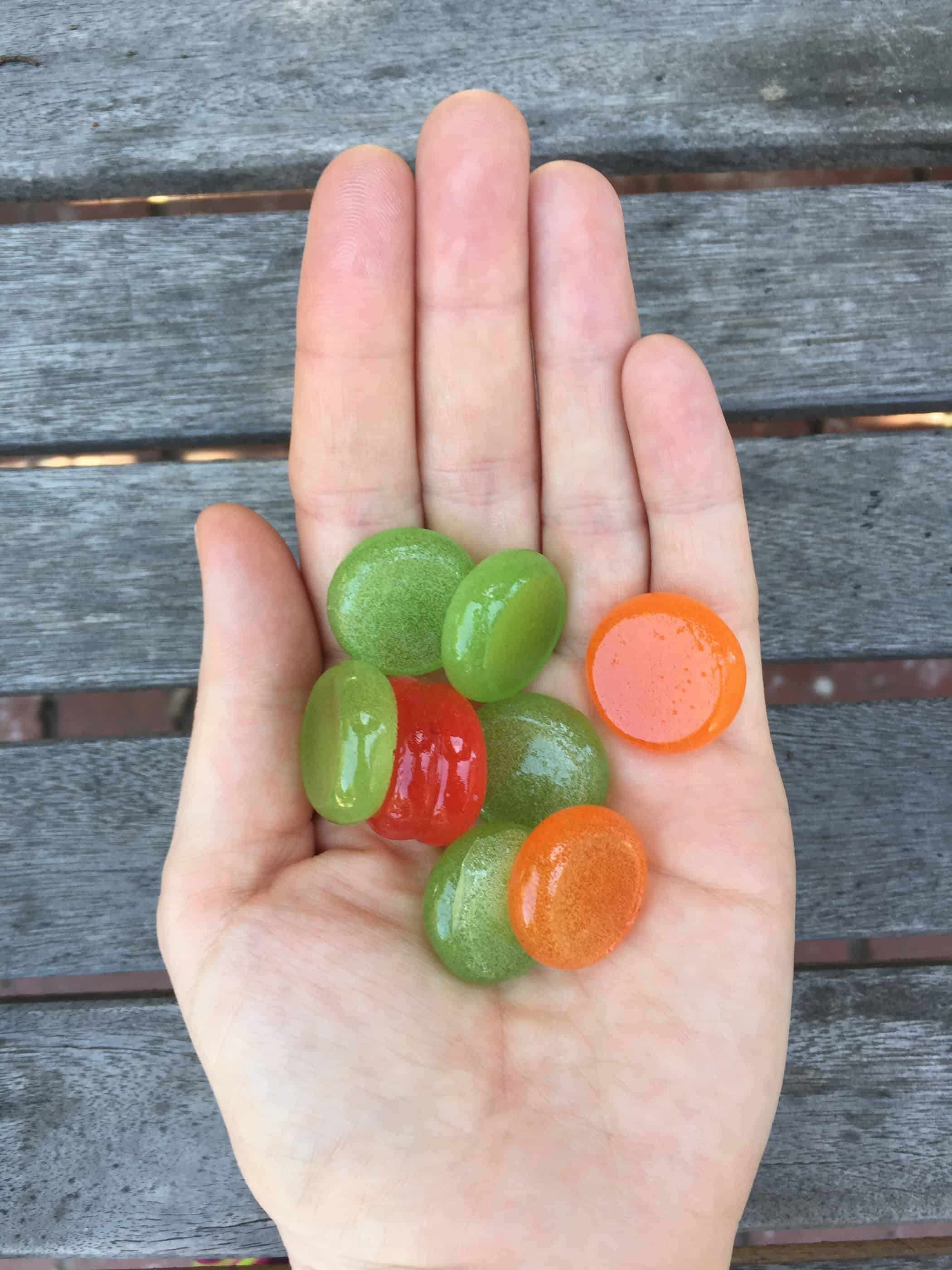 ---
CALM BY WELLNESS HEMP CBD GUMMIES Specifications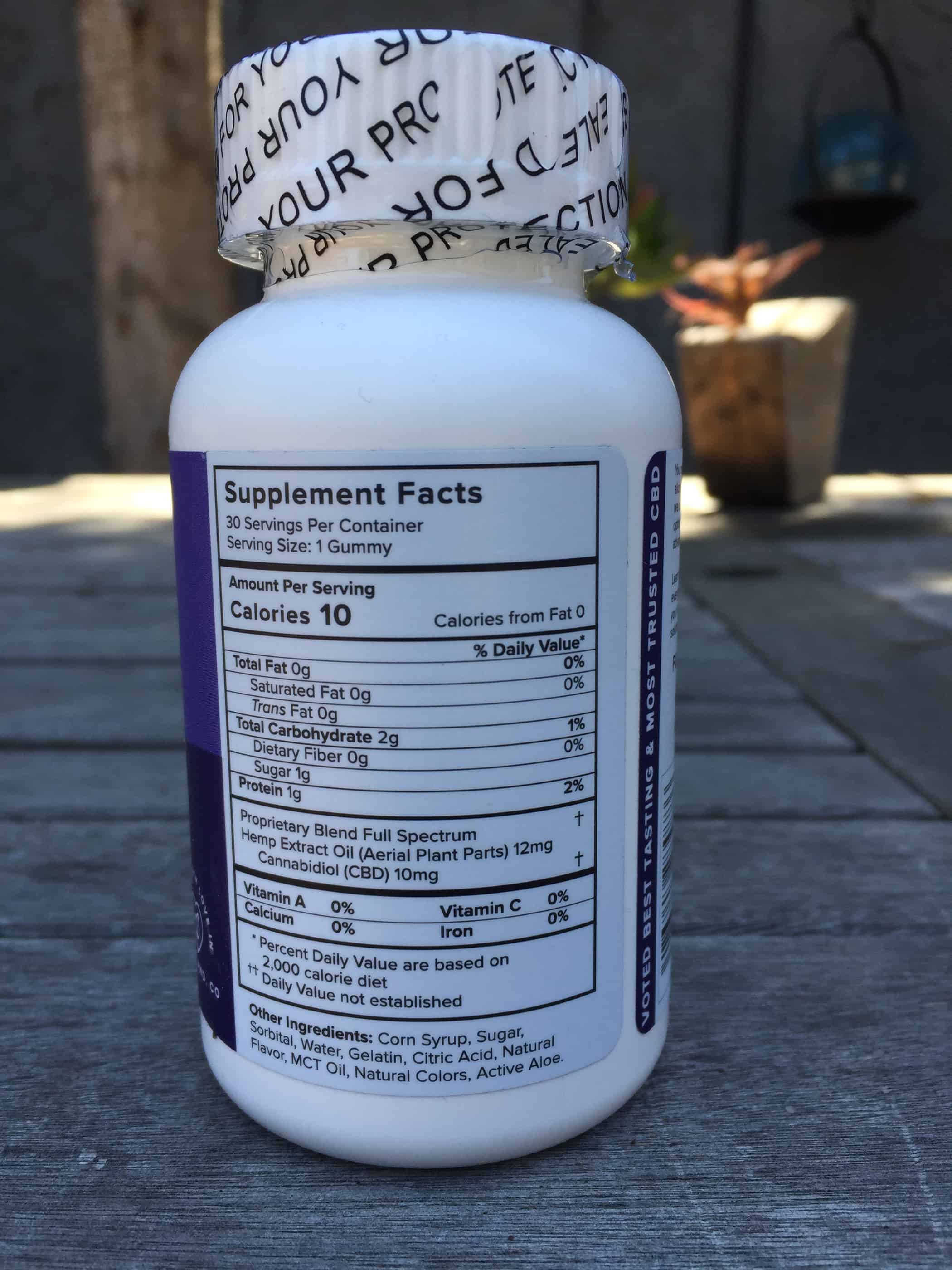 30 gummies per bottle
10 mg CBD per gummy (300 mg per bottle)
No THC
Ingredients: Proprietary Blend Full Spectrum Hemp Extract Oil, Corn Syrup, Sugar, Sorbital, Water, Gelatin, Citric Acid, Natural Flavor, MCT Oil, Natural Colors, Active Aloe
---
How We Tested the CALM BY WELLNESS HEMP CBD GUMMIES
Calm by Wellness recommends their CBD gummies for athletes. I'm no athlete, but I do a lot of physical therapy and generally workout every day to help treat a few injuries that have led to chronic pain and limited ability. Having chronic pain makes wanting to work out difficult. It makes the drive to physical therapy torturous. Sometimes, it's just hard to get motivated. So while I'm not out running track or shooting hoops or whacking a ball with a racket, I wanted to find out if CBD could help improve my performance when working out. I hoped that taking these CBD supplements would reduce some of my pain, which in turn would help me feel more motivated to turn on that pilates video or make the trek to physical therapy. I ate three gummies before leaving for physical therapy for a total of 30 mg of CBD.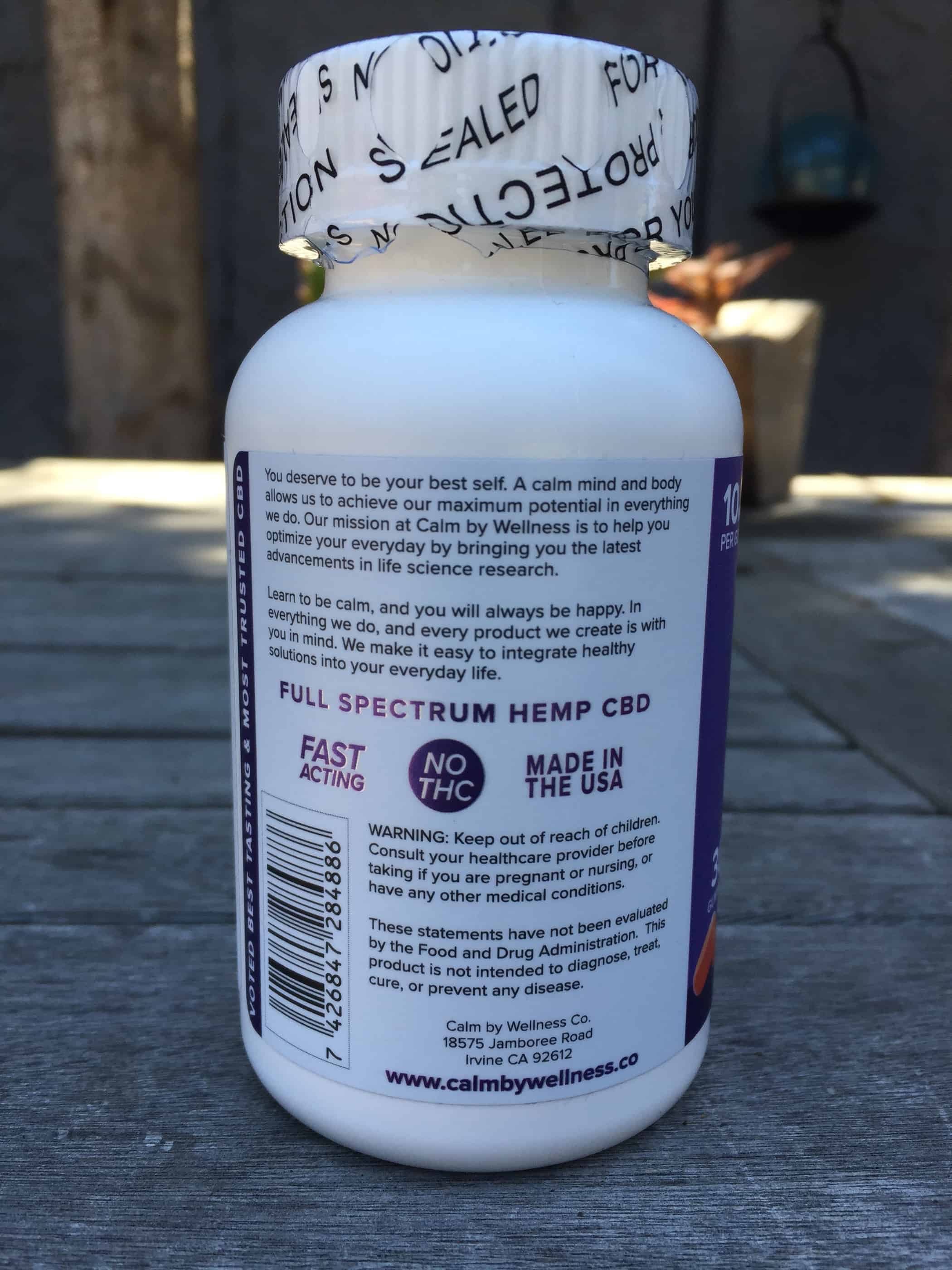 ---
How the CALM BY WELLNESS HEMP CBD GUMMIES Worked for Me
It took less than an hour for me to feel the effects of the Calm by Wellness Hemp CBD Gummies. I felt a calm wash over me, and a warmth creep into my bones. The warmth helped to alleviate my chronic pain, and the calm helped me focus. I found I was able to concentrate more on stretching in the proper form, and taking my time with the strengthening exercises my physical therapist tasked me to do. I can see why athletes use CBD. It's a safe alternative to over-the-counter pain relievers like Ibuprofen. And because these gummies are entirely devoid of THC, meaning they won't get you high, you can get the pain-relieving benefits of the cannabis plant without the hazy, unfocused, and very un-athlete-like effects that come with taking THC.
---
Useful and Unique Things to Know About CALM BY WELLNESS HEMP CBD GUMMIES
CBD works for some people, and for others, it doesn't. That's why I respect so much the fact that Calm by Wellness offers a 30-day money-back guarantee. To me, it shows how much confidence Calm by Wellness has in their products. What's also great, is that Calm by Wellness offers a FREE CBD Hemp Gummy Sample Pack. You'll get three gummies (for a total of 30 mg of CBD) to try out and see if these are going to help you. Reading the reviews, it seems like a smart idea as the product is so effective, people tend to buy the bottle after trying their free sample.
---
CALM BY WELLNESS HEMP CBD GUMMIES Ratings
In the next sections gradings from 0-100 on our review, these grades add up to give the product's overall score.
PRESENTATION • 100
Informative. The bottle has all the info you'll need.
RELIABILITY • 100
Works great to reduce pain.
QUALITY • 100
Potent and pure ingredients.
FLAVOR / SMELL / or EASE OF USE • 90
Mild weedy aftertaste.
VALUE • 80
Expensive.
---
How the CALM BY WELLNESS HEMP CBD GUMMIES Stacks Up Against the Competition
The Calm by Wellness Hemp CBD Gummies are on the expensive side. On average, a good price for these kinds of products is $10-$14 for every 100 mg of CBD. For a product that's 300 mg, I want to pay between $30 and $42. The Calm by Wellness Hemp CBD Gummies cost nearly $60 for 300 mg, which is twice as much as I want to pay. Savage CBD's 300 mg gummy worms are only $29. Both products work just as well as the other, so in the future, if I'm going to purchase CBD-infused edibles, I'd go with the cheaper option. To stay competitive, I recommend Calm by Wellness lower their prices.
---
Saving Money With CALM BY WELLNESS Coupons
Save money on all Cbd Edibles , Cbd Gummies here at Save On Cannabis the World's largest online cannabis coupon code directory.
---
Disclosure: I received these products gratis so that I could try them and then share my honest opinion with the SOC community. I am employed by Save on Cannabis to write honest reviews and provided a flat rate payment for the writing of the review. SOC may receive recurring affiliate payments for purchases made based on this content.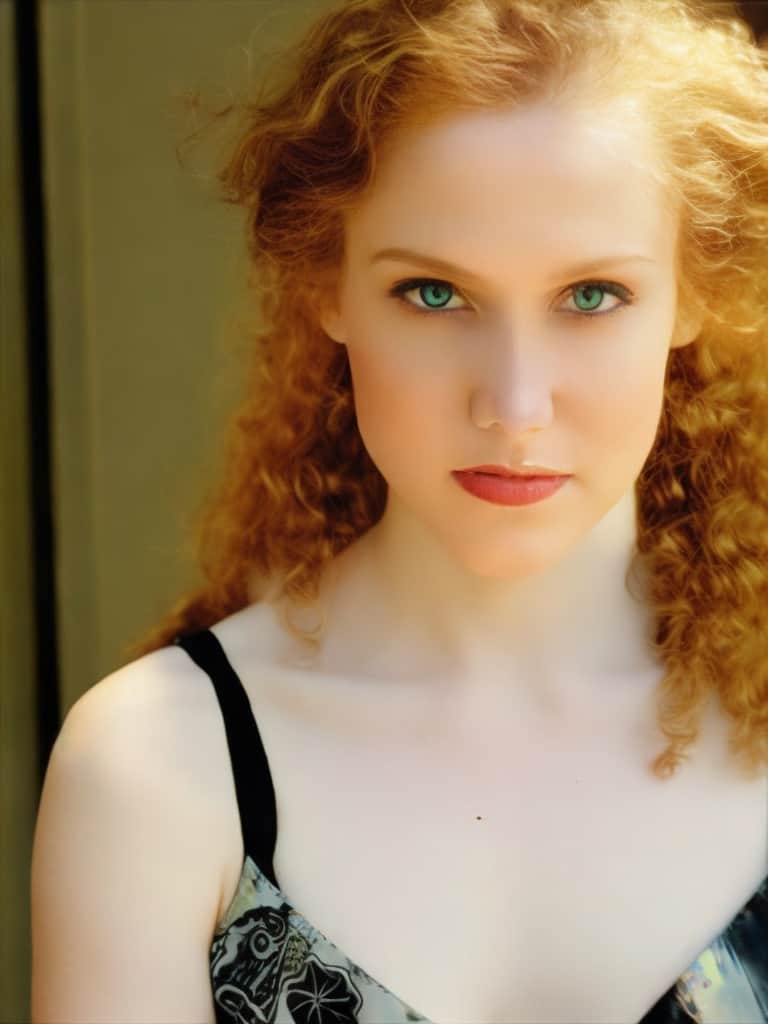 A medicinal cannabis user, utilizing the power of the plant to ease the pains and stresses from long standing conditions that other over the counter or prescriptions could not fix or weren't a natural option like cannabis.  Also, has a background in working directly in the cannabis industry in California within various dispensaries.
This is our first Magical CBD review. With this product the makers of the Magical Butter device move into CBD. See if it passes our expert tests.
Bacon, bacon, bacon! Dogs like bacon, but do they like and get benefit from CBD? See how our pup reacted in this Viobin Pet CBD review.
Our reviewer got to test the Vapen Clear CBD Crystalline Inhaler 1000mg. See what she thought of this product & if it is worth your money.