CBD Marketplace Review: CBD Choice
May 23, 2020 | Romy
CBDCBD TopicalsCBD Transdermal PatchCBG
CBD Choice (Service Review)
Pros
A diverse selection of brands and types of products
Some great deals!
Effective products
Easy-to-use
Fast shipping
Free shipping over $100
CBD CHOICE
Product Review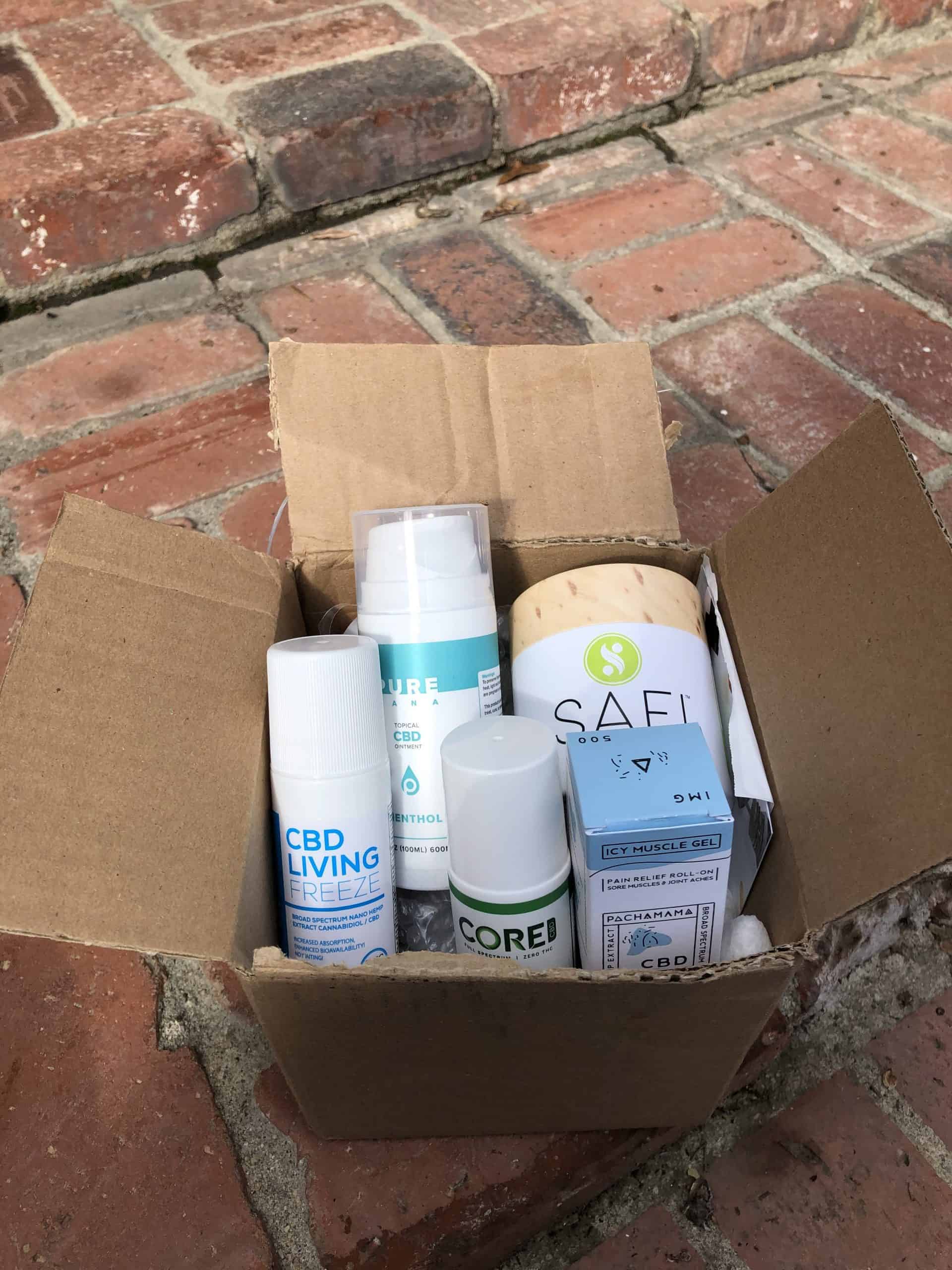 Brand Overview: CBD CHOICE
CBD Choice is an online marketplace that sells CBD-only products from brands you can trust. The company offers a wide variety of tinctures, topicals, vape and pet products to ease your pain and stress. CBD Choice makes shopping for CBD easy by putting all the best products in one marketplace. With fast shipping and competitive pricing, CBD Choice could very well end up being your only choice for all your cannabidiol needs.
Products: Tinctures, Topicals, Vape Oil, Pet Products, Capsules, Concentrates, and Drinks.
Price Range ($-$$$$): Price depends on the brand but ranges from $-$$$$
---
About CBD CHOICE
CBD Choice is a new online marketplace that curates some of the best products around. If you're looking to find a CBD topical to use for a post-workout massage or something to soothe inflammation from chronic pain, there's a ton to choose from. What's great about CBD Choice is that I can go shopping for a tincture from GoGreen Hemp but also get something for the family cat from Paw CBD. It's a one-stop-shop. You can find products that are THC-free, full-spectrum, and vegan.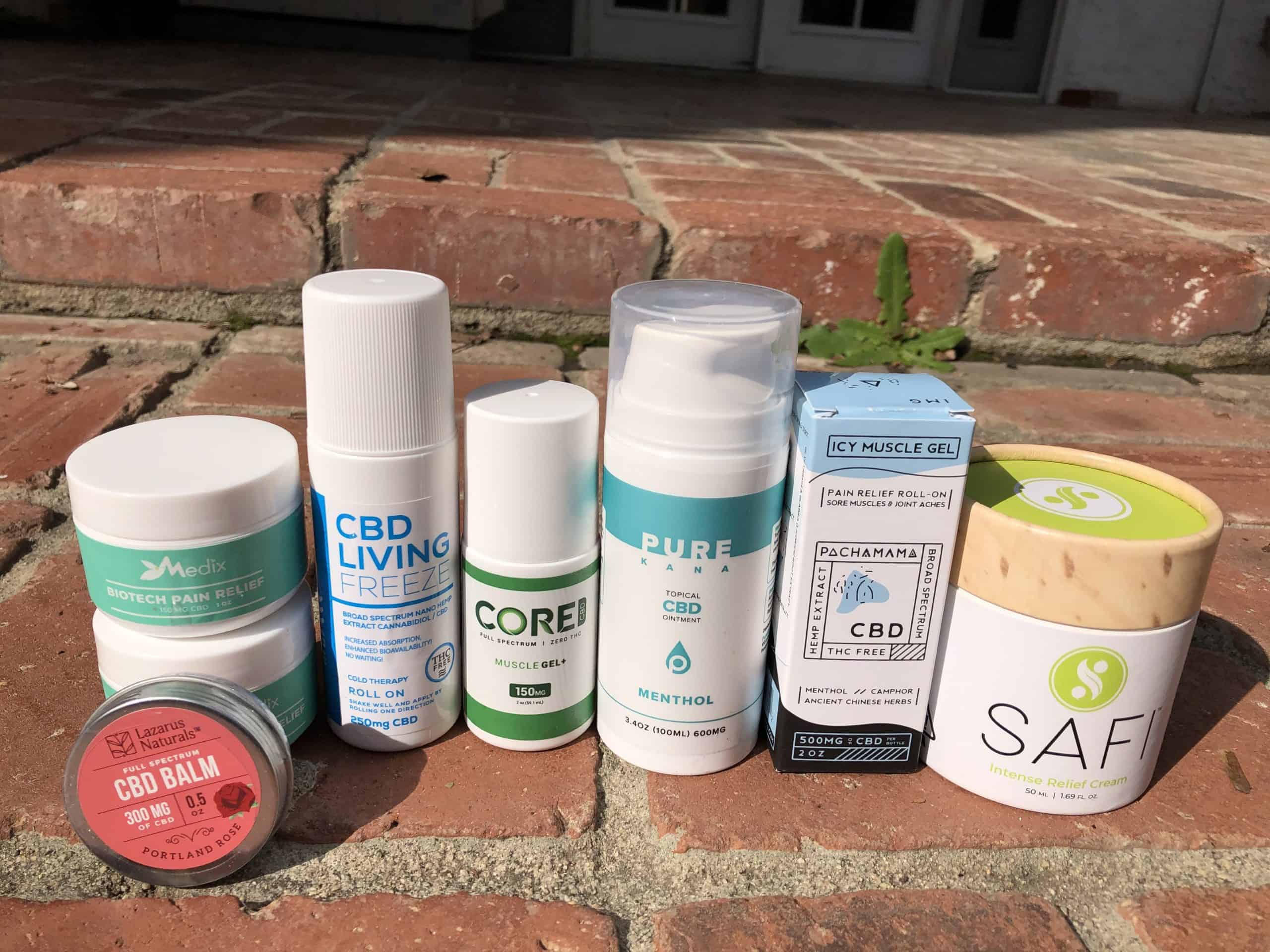 ---
CBD CHOICE Specifications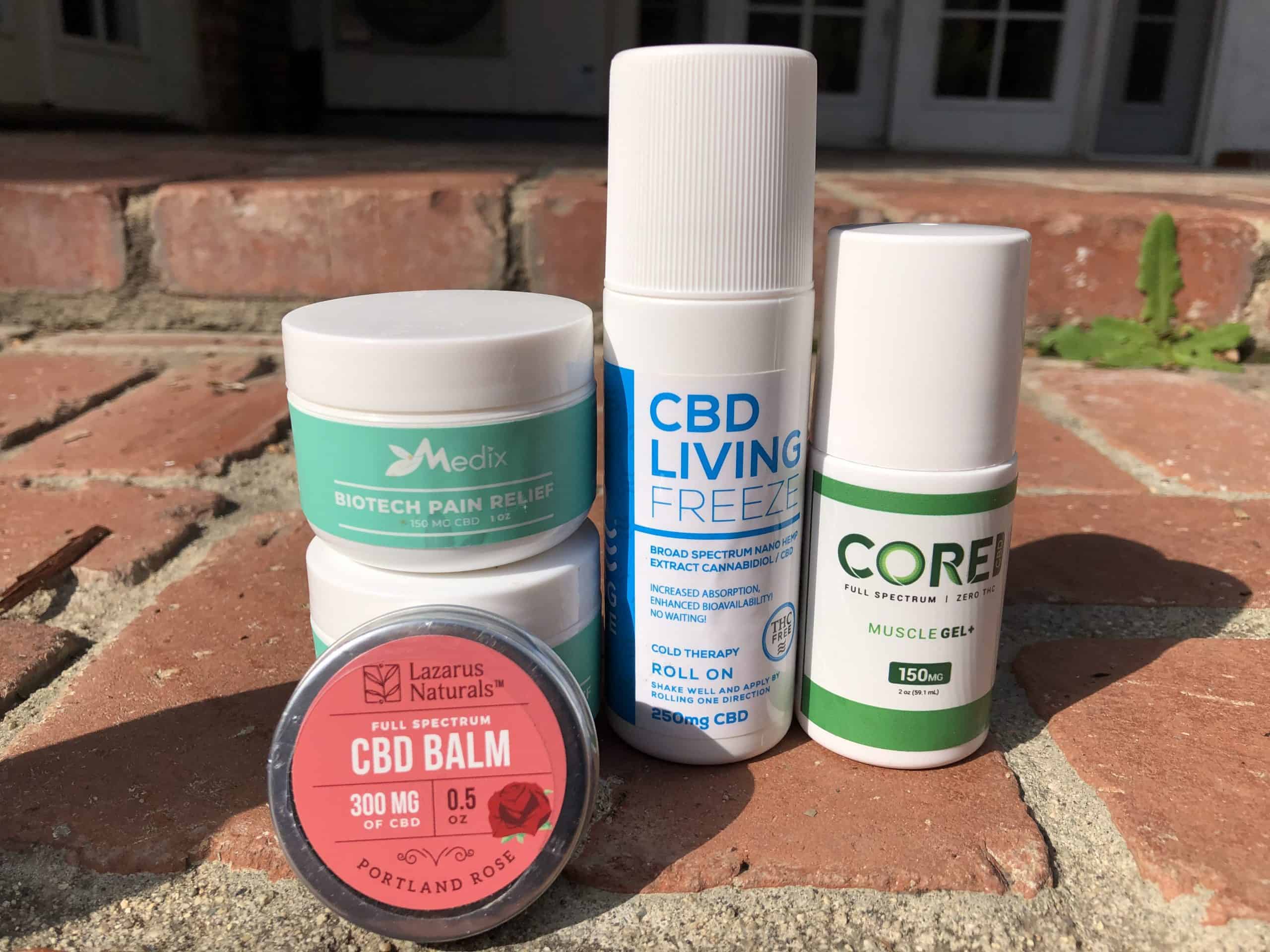 Medix CBD Biotech Pain Relief Cream
SAFI Intense Relief Cream
Lazarus Naturals Portland Rose Full-Spectrum CBD Balm
PureKana Menthol CBD Ointment
CBD Living Freeze
Pachamama CBD Icy Muscle Gel
Core CBD Muscle Gel
---
How We Tested the CBD CHOICE
I was excited to try CBD Choice because there are so many amazing CBD products on the market, and this was a great way to get everything I wanted in one fell swoop. Since I am a topicals junkie and can go through a bottle in a week, I focused my CBD Choice journey there. I have chronic pain from arthritis, radiculopathy, and neuropathy. I'm always looking for relief, particularly if I'm sitting a lot. I've also found CBD topicals beneficial when I'm trying to sleep. Even the smallest amount of respite from pain goes a long way when I'm tossing and turning throughout the night. I got a few products from brands I knew and trusted. I also got some from companies I'd never heard of, trusting that CBD Choice chooses only the best. Because I have severe pain, I leaned towards products that were high in menthol or were just advertised as being particularly pain-relieving.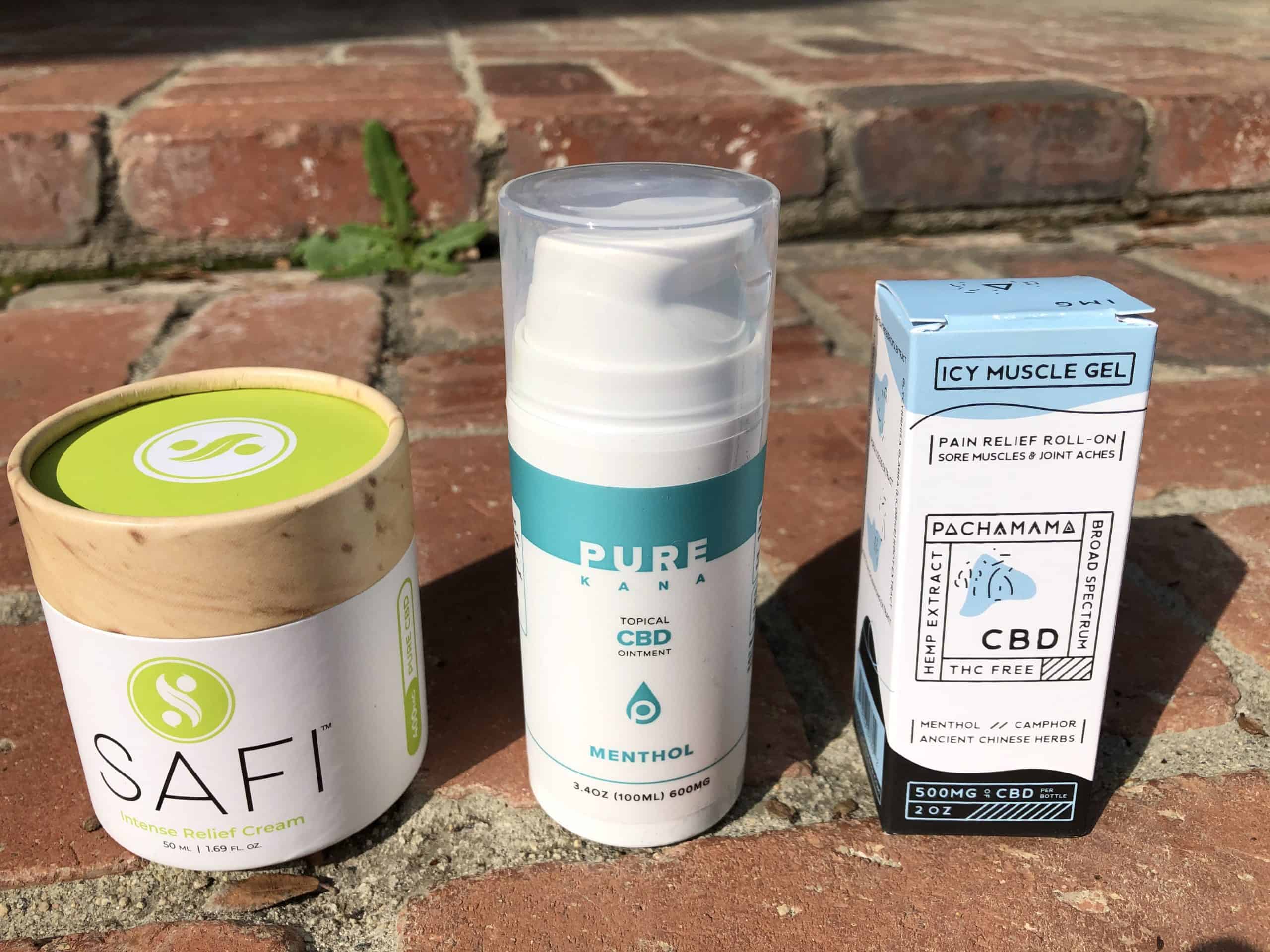 ---
How the CBD CHOICE Worked for Me
Honestly, my only complaint about CBD Choice is that because their menu is so extensive, I had a hard time picking out what I wanted to get. My entire experience from going through their easy-to-navigate website, to choosing my products, to checking out was as convenient as it can get. I ordered my products on a Friday, and received the package on Monday! The Medix Biotech Pain Relief cream soothed my low back and smelled like wintergreen. The Pure Kana Menthol Topical Ointment cooled down the parts of my body where I suffer from radiculopathy. The CBD Living Freeze Roll-On was so easy and convenient to use, it now lives in my school bag for on-the-go pain relief. Just for fun, I got a product that wasn't for pain. The Lazarus Naturals Portland Rose Full-Spectrum CBD Calm makes the perfect lip balm. I also use it as a perfume, because it smells AMAZING!
---
Useful and Unique Things to Know About CBD CHOICE
CBD Choice offers free shipping on orders over $100. They process their orders within 1 to 2 business days, which means that unless you live someplace outside the U.S.A., you'll probably be getting your products within a few days. If you don't like a product, you have seven days to return it for a full refund or to exchange for something else. I'm happy to say, however, that I don't want to return any of my products. I even accidentally ordered two of the Medix CBD Biotech Pain Relief Cream but I love it so much, I'm sure both bottles will be gone in no time.
---
CBD CHOICE Ratings
In the next sections gradings from 0-100 on our review, these grades add up to give the product's overall score.
PRESENTATION • 100
Secure packaging.
RELIABILITY • 100
The items arrived in a few days.
QUALITY • 100
Great service and products!
FLAVOR / SMELL / or EASE OF USE • 100
The website is super easy to use.
VALUE • 100
Free shipping if you spend over $100!
---
How CBD CHOICE Stacks Up Against the Competition
When I was told about CBD Choice, I was excited to get all my CBD products in one place. I was worried they wouldn't have a great selection of topicals, which is my preferred way to use CBD. Needless to say, I had nothing to worry about! CBD Choice had such a wide selection of topicals, it was difficult to choose. I got several different options to try, from brands I already trusted, to ones I had never heard of. I'll have to get back to you about how each specific topical worked for me.
---
Saving Money With our Verified CBD CHOICE Coupons
Save money on all CBD here at Save On Cannabis the World's largest online cannabis coupon code directory.
---
Disclosure: I received these products gratis so that I could try them and then share my honest opinion with the SOC community. I am employed by Save on Cannabis to write honest reviews and provided a flat rate payment for the writing of the review. SOC may receive recurring affiliate payments for purchases made based on this content.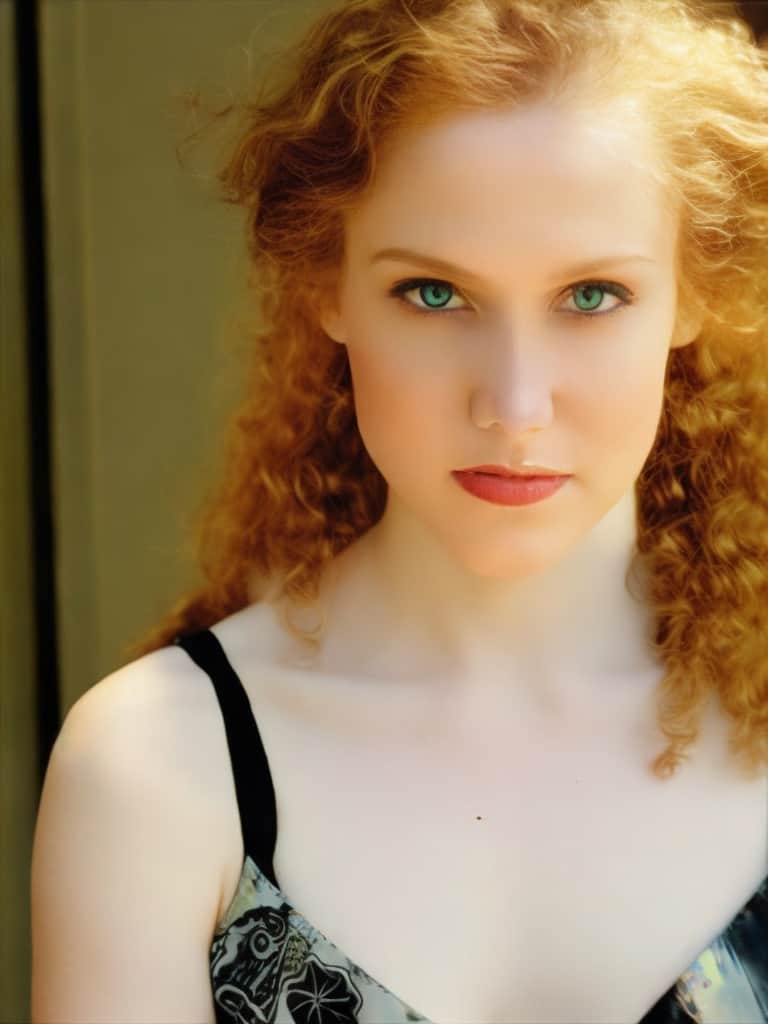 A medicinal cannabis user, utilizing the power of the plant to ease the pains and stresses from long standing conditions that other over the counter or prescriptions could not fix or weren't a natural option like cannabis.  Also, has a background in working directly in the cannabis industry in California within various dispensaries.
Sorry, no coupons were found.
We were one of the first to receive the Dr. Dabber - Boost: EVO to test out. See in our Dr. Dabber review if you should buy it.
How good does a CBD capsule work for chronic pain? In this CBDistillery review of their Full Spectrum Softgels we puts them to the test.
Discover if SeraLabs' CBD Isolate Gummies truly earn the "Miracle Gummies" title. Read our SeraLabs review to find out what we experienced.