Is It Legal to Buy Weed Online?
Jul 20, 2020 | Save On Cannabis
U.S. cannabis sales are booming, and they're on track to increase fivefold by 2025. The popularity of this once-forbidden herb has led to a thriving online marketplace, but is it actually legal to buy weed online? After all, every state has its own laws and regulations, and the federal government still isn't what you'd call pot-friendly.
Before you pull out that credit card, it's important to understand what you can and cannot do when it comes to online cannabis sales.
Can You Buy Weed Online?
The products are certainly available online, but whether or not you can legally buy them depends on where you live and how you plan to collect your goods.
If marijuana use is prohibited in your state, you're out of luck. You can't buy weed from California and have it shipped to Idaho, nor can you legally transport it there yourself.
If you live in a medical-only state and you're a current cardholder, you may be able to purchase online from a qualifying dispensary or clinic and have it delivered to your home. More on that later.
If you live in one of the 11 states that have legalized recreational use, you may be able to order online—but only if your jurisdiction allows delivery or in-store pickup.
Can Cannabis Be Shipped by Mail?
No. Although 11 states have legalized recreational use and 33 states have a medical marijuana program, the federal government still regards cannabis as a Schedule I controlled substance, illegal for all purposes. So you can't rely on a federal agency like the United States Postal Service to accommodate your need for Blueberry Kush.
Postal inspectors are federal agents, sworn to uphold U.S. law, and they take drug trafficking offenses very seriously. Anyone caught shipping 50 grams or less can get up to 5 years in federal prison.
Likewise, private carriers like UPS, FedEx, and DHL want nothing to do with cannabis. Transporting it across state lines is a federal crime, and even intrastate shipping presents severe legal vulnerabilities that these multinational corporations want no part of.
Needless to say, if you order your weed online, you'll need to opt for store pickup or delivery.
Can CBD Products Be Shipped by Mail?
Yes. CBD products—for the most part—are legal to purchase online and receive by mail. The 2018 farm bill decriminalized hemp products for the purposes of cultivation, use, and even interstate transport. Because most CBD products are made from hemp, they're exempted from the Controlled Substances Act.
The federal government defines industrial hemp as a cannabis plant that contains no more than .3% THC. So all federally legal CBD products will have .3% THC or less. If a product contains more than .3% THC, it is considered a cannabis product and is prohibited under federal law.
Still, states reserve the right to impose their own restrictions on CBD products. Most states are CBD-friendly, but there are still a few states with CBD-prohibitive laws on the books. Specifically:
Idaho: In Idaho, CBD products must contain no THC. They also need to be derived from specific parts of a mature cannabis plant.
Iowa: Iowa treats CBD as a cannabis product and only allows licensed medical marijuana patients to use it.
Missouri: Like Iowa, Missouri regards CBD as a form of cannabis and only allows it for patients with a valid registration. Patients must have epilepsy and register under the state's Missouri Hemp Extract Registration Program (MHERP).
South Dakota: According to state Attorney General Jason Ravnsborg, all hemp-derived products—including CBD—remain illegal in South Dakota.
The Postal Service will ship CBD products throughout the country, but it notes that the mailer is responsible for following all applicable local laws when shipping these products through the mail.
Can You Buy Bongs, Pipes, & Other Paraphernalia Online?
Yes. Purchasing bongs and pipes is totally legal as they're typically marketed for tobacco, aromatherapy, and legal concentrates. Just because someone buys a glass pipe doesn't mean they're going to use it for illicit purposes.
You can even purchase liquid terpene blends for your cannabis vapes as long as the blends are derived from non-cannabis plant sources. What you do with the product after receiving it is your business.
Are Weed Delivery Services Legal?
Marijuana delivery services have become extremely popular since the COVID-19 pandemic. States like Arkansas already permitted marijuana delivery to qualifying medical patients before the pandemic, but the practice is now becoming mainstream. The laws vary from state to state, and some cities and local jurisdictions also impose their own limitations.
California, Colorado, Maine, Michigan, Nevada, and Oregon all permit marijuana delivery for recreational use. In addition, the following states and localities allow delivery for cardholding medical marijuana patients:
Arizona
Delaware
Florida
Illinois
Louisiana
Maryland
Massachusetts
New Mexico
New Jersey
New York
North Dakota
Pennsylvania
Washington D.C.
Check your local laws before ordering, as certain restrictions do apply. In New York, for example, only certain cannabis products are permitted for delivery. Depending on where you live, you may also be able to order online from your local dispensary and pick up your items in the store or curbside.
How to Buy Weed Online
Even if online purchases are legal in your area, you have to be careful before you buy marijuana online. Scams are rampant in the online cannabis industry.
Sometimes the scammer will set up a social media account, take your money, and then disappear days later, leaving you high and dry—well, not so much "high" as dry.
Other times they sell you cheap, inferior bud advertised as a premium product. This is an especially big problem in the CBD market, where businesses mark up products that have very little if any of the active ingredient.
You can avoid getting scammed if you do your homework ahead of time:
Only purchase from known, reputable retailers and trusted local dispensaries. When considering online brands, look at consumer reviews and determine if the company has ever been positively mentioned by trusted cannabis authorities (Leafly, High Times, etc…)
Only purchase cannabis and CBD products that include a certificate of analysis from a trusted third-party lab.
Avoid any business that offers to send you cannabis through the mail.
Never purchase from unverified social media accounts.
Finally, be sure to explore the wide range of cannabis and CBD coupons on our site. All of our industry partners are carefully vetted and held to an uncompromising standard. When you purchase from these businesses, you won't have to worry about your order going up in smoke.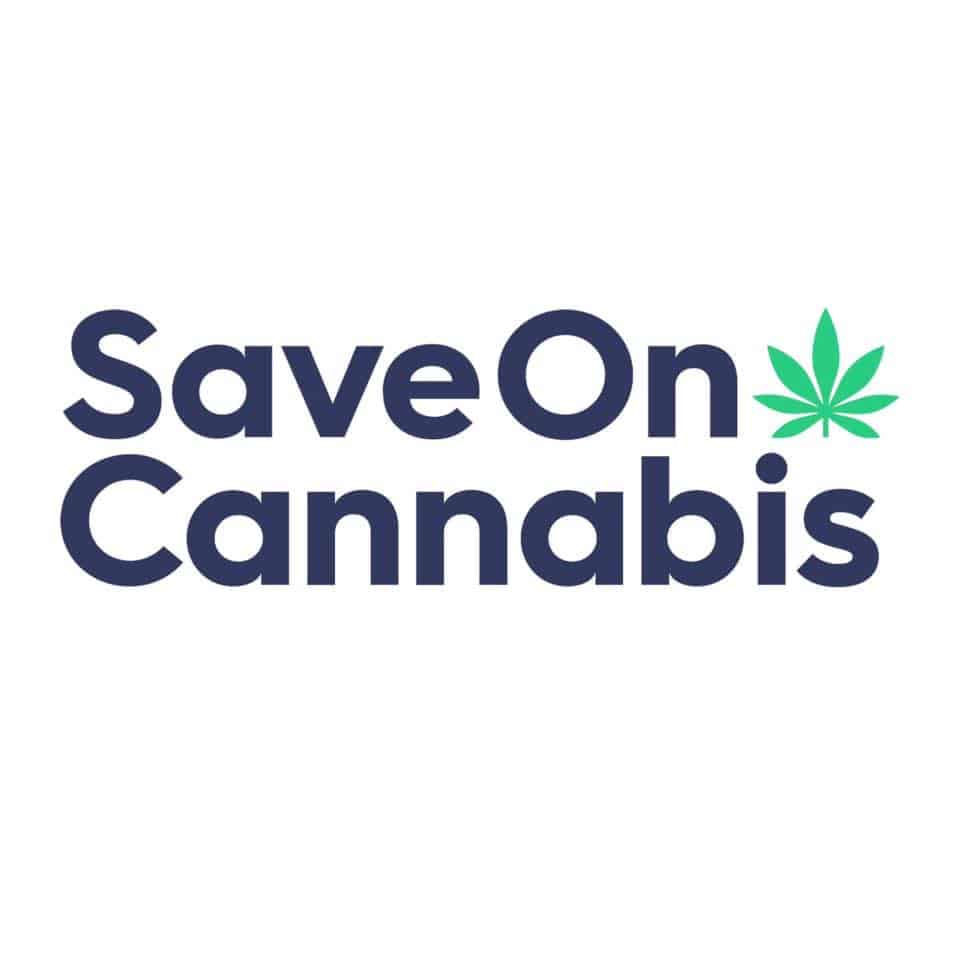 Save On Cannabis is the most trusted source for cannabis discounts and education information.  Vetted deals and clearly written articles to help you become a wiser consumer whether focused on the medical or recreational value of cannabis products.
Shop Smarter
Don't miss on the biggest deals! Sign up now for FREE.
Discover the top Las Vegas dispensaries for the best cannabis selection and customer service. Your guide to the best awaits in this guide!
Looking for weed delivery in Los Angeles? Discover your ultimate guide to getting cannabis delivered right to your doorstep.
Understand the duration of how long does a edible stay in your system and its impact on your body. Read our blog for insights.