Best CBD Dog Treats for Joint Pain
Aug 16, 2020 | Save On Cannabis
The CBD phenomenon has gone to the dogs…literally. Pet CBD products are big business, and more and more pet owners are using them to treat their dogs' joint pain. But does CBD actually work for our four-legged friends? And if so, what are the best CBD dog treats for joint pain?
The Best CBD Dog Treats for Joint Pain
There are two CBD dog treat brands that stand above all others: HolistaPet and Canna-Pet. Both of these brands adhere to high standards of quality and offer products that are formulated to help your dog feel their absolute best. When you browse coupons for CBD pet products, you can save money on both of these trusted brands.
HolistaPet CBD Dog Treats
HolistaPet CBD dog treats are organic, vegan, and made from high-quality ingredients like natural CBD oil, turmeric, flaxseed, and hempseed. They're gluten- and dairy-free, and they contain broad-spectrum CBD that's domestically grown in Colorado. The pumpkin spice and cinnamon flavors are specially formulated for joint pain.
Each treat contains 5mg of CBD, making it the ideal dosage for dogs. And you can have confidence in knowing that the quality of each product is affirmed by third-party lab testing courtesy of pH Solutions, LLC.
Click here to order HolistaPet CBD dog treats, and use coupon code SAVE20 to save 20% on your order.
Canna-Pet Dog Treats
Canna-Pet products were developed with the help of scientists and veterinarians, and they're enriched with terpenes to afford your dog the maximum benefit. These popular pet treats are organic, non-GMO, 100% vegan, and free of additives like gelatin, wheat, sugar, and dairy. They're made in Colorado, and they're commonly sold in veterinary clinics.
Most interesting of all, Canna-Pet dog treats were the subject of a comprehensive study that looked at consumer perceptions of hemp products for animals. According to the researchers, 95% of dog owners reported moderate to significant pain relief in dogs who used Canna-Pet treats. And a full 91.9% of pet owners reported a moderate to a significant reduction in inflammation.
Click here to order Canna-Pet CBD dog treats, and use coupon code SOC to save 20% on your order.
What Causes Joint Pain in Dogs?
There are two kinds of common joint problems that dogs face: degenerative and developmental.
Developmental problems start early, and they include naturally occurring ailments like hip and elbow dysplasia. When the joint fails to develop correctly, developmental problems arise.
Degenerative problems start later in life and result from extensive physical activity. All those years of running, jumping and digging ultimately catch up with Fido, leading to ACL (anterior cruciate ligament) tears, osteoarthritis, and similar issues.
Arthritis is the most common joint issue in dogs, much as it is in humans. Dogs are also prone to cruciate ligament problems where the ligament gradually breaks down and becomes unstable.
Signs of Joint Pain in Dogs
A dog suffering from joint pain may become less active or struggle with everyday activities like jumping up onto the couch or climbing stairs. Once-athletic dogs may become slower and more sluggish, no longer running as fast or as far.
In severe cases of canine joint pain, the dog might struggle to walk. They might limp, hold up an affected limb, and avoid travelling more than a few feet at a time. With degenerative joint problems, the signs are usually mild at first, ultimately progressing to more severe mobility issues.
Big dogs are more prone to joint problems than small dogs, but any dog can be affected. If you suspect that your pooch might have joint issues, it's important to visit a vet right away. In some cases, the symptoms may point to a different, more serious condition, so you'll want an official diagnosis.
How Does CBD Help Joint Pain in Dogs?
Recent research indicates that CBD may help to soothe the inflammation that leads to joint pain in dogs. A research team at Baylor College of Medicine conducted a study to analyze the effects of CBD in arthritic dogs, and their findings show tremendous promise.
The study found that CBD was able to significantly reduce the production of the inflammatory molecules that trigger arthritis. Ten dogs were analyzed, and nine of them experienced relief from joint pain. The benefits continued even two weeks after the treatment stopped. The positive results were documented by both the dogs' owners and veterinarians.
Is CBD Safe for Dogs?
Though we still have only limited research into the effects of cannabidiol on dogs, it appears to be safe.
Researchers in the aforementioned Baylor College study analyzed several blood markers and detected no alterations that would signify a health concern. The researchers also observed no significant side effects in their canine subjects.
Still, while CBD products appear to be safe for dogs, it's important to monitor the dosage closely and always administer as directed by the manufacturer. Most CBD products for dogs are either tinctures (liquid droplets) or individual chews.
Doses are typically measured per treat or per dropper. Start with small doses (3mg to 5mg) for your dog, just once or twice a day. If these microdoses prove ineffective, try raising the dosage slightly.
What to Look for When Buying CBD Dog Treats for Joint Pain
When shopping for your CBD dog treats, always look for the following qualities:
Natural ingredients—typically CBD, terpenes, and natural plant compounds
No unnecessary additives or fillers—like sugar, gluten, and wheat, all of which are bad for dogs
Real CBD—if it just says "hemp oil," it may contain little to no CBD content
Broad-spectrum CBD—Broad-spectrum has a full range of cannabinoids and is more effective than CBD isolate
Positive consumer reviews—don't just look at the product website; seek out third-party reviews
Lab-tested—your CBD pet treats should be backed by a certificate of analysis from a third-party testing lab
Also, look for products that are veterinarian-recommended. If you have any questions or concerns about a product, you can also ask your vet for a second opinion.
Should You Buy CBD Dog Treats?
If your dog is struggling with osteoarthritis or generalized joint pain, CBD treats may provide some relief. Just remember to:
Visit your vet to ensure your dog's pain doesn't indicate a more serious underlying problem
Look closely at the product labels and do your homework to ensure product quality
Stick with small doses (no more than 5mg at first)
When you invest in the best CBD dog treats for joint pain, your dog will wag his tail with appreciation.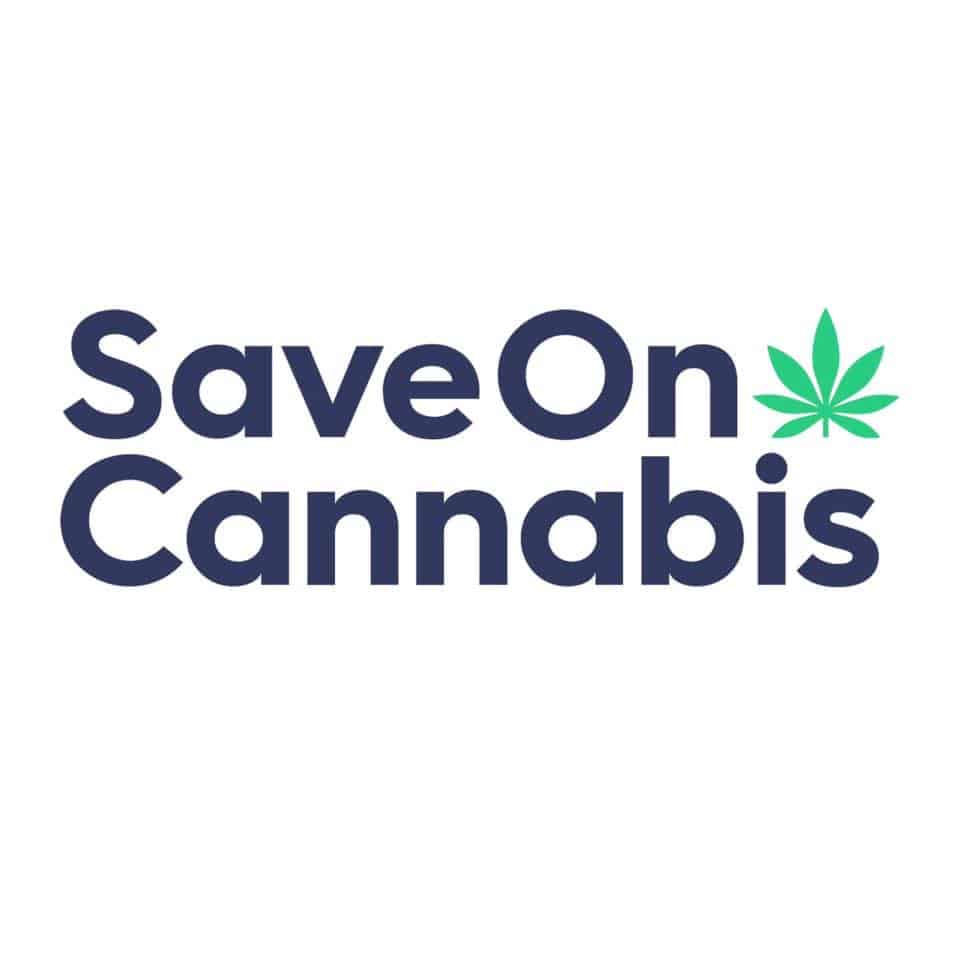 Save On Cannabis is the most trusted source for cannabis discounts and education information.  Vetted deals and clearly written articles to help you become a wiser consumer whether focused on the medical or recreational value of cannabis products.
Shop Smarter
Don't miss on the biggest deals! Sign up now for FREE.
Master the Art of Cannabis Cultivation: Unlock Secrets for Potency, Yield, Trimming, and Flavor! Level up your cannabis game now!
Uncover age-old cannabis secrets in Ayurveda and TCM, impacting wellness today. Explore now for compelling insights!
Unlock the Best of Canadian Cannabis: Discover Top Online Dispensaries, Trusted MOMs, & Exciting Trends - Your Ultimate Guide!