17 Cannabis Influencers to Follow in 2020
Apr 1, 2020 | Save On Cannabis
When you think of cannabis influencers, you probably imagine people like Snoop Dogg, Seth Rogen, and Tommy Chong. But the social media world has its own legions of lesser-known but still hugely influential cannabis celebrities, and there's a lot we can learn from them. Some offer helpful cultivation and usage tips, others are great for providing detailed product reviews (often coupled with cannabis coupons and promo codes), and some are just great for a much-needed laugh. If the following 17 cannabis influencers aren't already on your radar, now is the time to check them out!

1. CustomGrow420
https://www.youtube.com/user/CustomGrow420 – 1.73 million YouTube followers
https://www.instagram.com/customgrow420 – 468k Instagram followers
Focus: Growing, cultivation, product reviews, lifestyle
Joel Hradecky, known to his legions of followers as Customgrow420, is the #1 cannabis personality on YouTube. Despite the name, very few of his videos are actually dedicated to growing. On his channel, you'll find product reviews, interviews, cannabis event coverage, and vlogs about everyday life. Joel defines the term "cannabis influencer".
Joel made national headlines in 2016 when he received 45 days of house arrest for trespassing on an abandoned bridge in Washington and filming it for his YouTube channel. He documented the whole experience with humor and poise, and that's one of the reasons why people love him. He has an infectious, high-energy personality and doesn't take life too seriously. He could be the poster child for the emotional benefits of weed, as his positivity and irreverence are off the charts. Just watching him will make you want to stock up on sativas.
2. Dabbing Granny
https://www.instagram.com/dabbing_granny – 1.3 million Instagram followers
Focus: Health, humor, product reviews and demonstrations, inspiration, optimism
The name sounds a bit gimmicky, but you've got to give Dabbing Granny a chance. Gail Olson is an inspiration to us all. She first caught people's attention in 2015 after doing an epic dab in a Support the Troops sweatshirt. Then she went viral after demonstrating a party trick that could bring tokers half her age to their knees. The trick involved taking a bong rip, followed by a shot, followed by a dab. Then she guzzled a pint of beer and let out the smoke from the original bong hit.
But it's not all party tricks for Gail. She's a true advocate for the benefits of cannabis use. Inspired by how marijuana helped her husband to kick his opioid addiction, she set out to educate others and help eliminate the stigmas and stereotypes associated with the herb. Her captions are often thought-provoking and inspirational, and she gives real talk and doesn't shy away from foul language. In other words, she's the cool grandma you wish you had.
3. Mr. Canucks Grow
https://www.youtube.com/channel/UCtU2-cpxx18iQ4BvracrxDQ/featured – 287k YouTube followers
https://twitter.com/mrcanucksgrow – 15k Twitter followers
Focus: Growing, cultivation, DIY
If you're serious about growing, check out Mr. Canucks Grow. This popular Canadian YouTuber & cannabis influencer has risen to become one of the most popular content creators among grow enthusiasts. Host Matt presents complex topics in a high-energy, entertaining way.
New videos are updated weekly, and they're perfect for anyone who has ever been curious about home grow operations. Learn how to grow in a closet, how to control pests, how to trim and cure like a master grower, and much more.
4. Bess Byers
https://www.instagram.com/imcannabess/ – 95k Instagram followers
Focus: lifestyle, product reviews, strain reviews, politics
Bess Byers is one of the top Instagram canna-influencers for good reason. Like any IG influencer worth their salt, she posts high-quality photography that's uniform in style and striking to look at. But whereas your typical IG influencer might sing the praises of Starbucks coffee and Balenciaga sweaters, Bess keeps the focus on cannabis.
She reviews various strains, shares stunning smoke-out photos on her travels, and keeps followers up to date on Washington state politics as they pertain to marijuana law—often sharing her own libertarian-minded perspectives on key issues. She keeps it real, and she's definitely worth a follow.
5. Dr. Michele Ross
https://twitter.com/drmicheleross – 77k Twitter followers
https://www.youtube.com/channel/UCSCQTQYIp_PSpstAF4XnTZA – 177 YouTube subscribers
Focus: health, wellness, medicine
Dr. Michele Ross made a name for herself as one of the contestants on Big Brother 11, but she's not your average reality TV star. She's a celebrated neuroscientist and the author of two books on the benefits of cannabis and CBD.
Today, she educates her followers on Twitter and YouTube about how to use cannabis for health and wellness. She breaks down complex science in a way that's personable, relatable, and easy to understand.
6. Buck Angel
https://www.instagram.com/buckangel/ – 62k Instagram followers
Focus: inspiration, activism, LGBTQ+ issues
Buck Angel made a name for himself as one of the most successful trans adult film stars in history. Today, he's a tireless cannabis activist and educator as well as a personal empowerment speaker and lecturer.
On his popular Instagram account, he frequently addresses the benefits of cannabis use as well as the marijuana issues impacting the LGBTQ+ community. He even has his own line of popular CBD products. Follow his page to stay informed.
7. Lizzy Jeff
https://www.instagram.com/lizzyjeff/ – 39k Instagram followers
Focus: lifestyle, spirituality, inspiration
Lizzy Jeff is a true renaissance woman: rapper, speaker, event hostess, entrepreneur. Her page is all about self-empowerment and the healing power of cannabis. She highlights that cosmic, intangible quality of marijuana that helps us to be our best selves.
Her page, like her personal mission as the founder of Zen & Kush, is all about transforming the soul. Give her a follow to experience the transformation for yourself.
8. The Dank Duchess
https://www.instagram.com/thedankduchess/ – 33k Instagram followers
https://www.youtube.com/channel/UC8mdhakOQlv8q09xgPV4QIA – 7k YouTube followers
Focus: education, inspiration
Learn the finer points of cultivation, hash making, and overseeing an indoor harvest—from one of social media's top hashish experts.
A veteran grower of almost two decades, the Dank Duchess has been featured on VICELAND's Bong Appétit and is a frequently sought public speaker in the cannabis circuit. She uses her popular Instagram page to educate and entertain fellow hashish lovers, and her content is always provocative, insightful, and engaging.
9. Krishna Sai Andavolu
https://www.instagram.com/this.is.krishna – 33k Instagram followers
Focus: education, culture
Krishna Andavolu is well-known as the host and executive producer of VICELAND's Weediquette and the occasional host of Vice News Tonight. His social media followers get a more intimate, behind-the-scenes look at the stories and subjects that he's passionate about, whether it's the difficulty of medical marijuana patients to receive organ transplants or the emerging international weed market.
If you want to stay up to date on what's really happening in the world of cannabis and how these developments impact you, you'll want to follow Krishna.
10. That High Couple
https://www.instagram.com/thathighcouple/ – 29k Instagram followers
Focus: lifestyle, romance, product reviews
If you like an irresistible bit of romance in your Instagram feed, Alice and Clark won't disappoint. This attractive L.A.-based couple is known for posting affectionate photos of their adventures with cannabis.
Much of their content is travel-related, and they offer frequent product reviews as well as updates on their latest grows. They also showcase cannabis hotspots around L.A., like the Weedmaps Museum of Weed. You'll learn something, you'll be entertained, and you may just be inspired to go on weed-related adventures with your own special someone.
11. Steve DeAngelo
https://www.instagram.com/steve.deangelo/ – 28k Instagram followers
Focus: Culture, politics, entrepreneurship
The world-renowned Father of the Cannabis Industry has become a social media phenom. He's best known as one of the world's most successful legal cannabis entrepreneurs, having founded one of the first dispensaries in the U.S. as well as the first cannabis investment firm and a slew of other groundbreaking canna-businesses.
On his social pages, he frequently advocates for social justice here and abroad. He stresses the importance of electing cannabis-friendly officials and raises awareness about pressing cultural issues. He also dedicates a lot of time to reporting on the social, economic, and health impacts of the emerging cannabis marketplace. Follow him on Instagram for his latest insights.
12. EastCoastCreep
https://www.youtube.com/channel/UCxCA5KsTMcK3ZnpKXPHP9Lw – 20k YouTube followers
https://www.instagram.com/eastcoastcreep – 2k Instagram followers
Focus: CBD, lifestyle, education, product reviews
Carla Alessandra is the EastCoastCreep, but there's nothing creepy about her social media presence. Her popular YouTube channel covers everything from diet to tattoos, but the bulk of her content is dedicated to CBD oil and cannabis. Her influence with cannabis enthusiasts is that of a powerful microinfluencer.
The CBD videos are especially informative; you can learn about the proper dosage, optimal times of day for use, recommended products, and more. Her videos are friendly, straightforward, and well-produced. Most importantly, she speaks from the heart and shares perspectives based entirely on her own experiences. For instance, she's not afraid to speak candidly about her anxiety and how CBD products have helped her to manage the condition. Her sincerity makes her relatable, and that's a big part of why her followers keep coming back for more.
13. PositiveSmash420
https://www.instagram.com/positivesmash420/ – 17k Instagram followers
https://www.youtube.com/channel/UCcSLHWYxKECf8nBqWxMRjzg – 13k YouTube followers
Focus: product reviews, vlogs, inspiration, humor
With a prominent presence on YouTube, Instagram, and Patreon, PositiveSmash420 is making quite a name for herself. She specializes in unboxing videos, smoke sessions, and introspective content that's fun and relatable.
Her energy is contagious, and her irreverent sense of humor keeps you engaged even throughout the extended 2-hour vlogs. Her daily wake-and-bake Patreon videos are a motivational way to start off the morning, and her YouTube product demos are as hilarious as they are insightful. Laugh, learn, and light up with PositiveSmash420.
14. Jessica Catalano
https://www.instagram.com/chefjessicacatalano – 16k Instagram followers
Focus: edibles, recipes, humor
If you're an edibles enthusiast and "budding" chef, drop what you're doing and follow Jessica Catalano right now. Jessica is a vegan cannabis chef and food writer who shares a broad range of one-of-a-kind recipes like vegan gluten-free hemp chocolate chip oatmeal banana cookie mounds, Jack Herer butternut squash risotto, and kush-infused stuffed portabella mushroom caps, just to name a few.
Not only does she offer great recipe ideas, but she also educates her followers on a range of topics like the effects of terpenes in edibles and the benefits of a plant-based lifestyle. Learn how to make canna-butter like a champion, and stick around for the hilarious weed memes that she shares on a regular basis.
15. Deepak Anand
Early reports from 🇨🇦, 🇺🇲 and 🇪🇺 suggest that #cannabis sales are up due to #COVID2019.

Will #cannabis prove to be a counter-cyclical industry (much like pharmaceuticals, insurance, etc.) in the face of impending economic challenges that are to come?

— 𝑫𝒆𝒆𝒑𝒂𝒌 𝑨𝒏𝒂𝒏𝒅 (@_deepakanand) March 17, 2020
https://twitter.com/_deepakanand – 14k Twitter followers
Focus: news, politics, business, entrepreneurship
Deepak Anand is a business owner, radio host, and active Member of Provincial Parliament (MPP) in Ontario, Canada. He also happens to be a passionate cannabis advocate who posts regularly on Twitter about current events, recent health studies, and policy issues related to marijuana law.
Recently, he's been providing up-to-the-minute insights about the impact of COVID-19 on the cannabis marketplace in North America and throughout the world. His constantly updated feed is an excellent resource for anyone interested in cannabis health and policy information in Canada and throughout the world.
16. Jeremy Szafron
https://www.instagram.com/jeremyszafron/ – 12k Instagram followers
Focus: news, politics, travel, lifestyle
Perhaps best known as the creator of The Green Scene Podcast, Jeremy Szafron is a cannabis journalist based in Canada. Jeremy has interviewed leading business tycoons and thought leaders in the cannabis space, and he's known for providing valuable insights related to business mergers, market forecasts, and trends.
His Instagram feed is very lifestyle-driven; he provides updates on his latest podcast episodes and interviews, but more than that, he takes followers along on his travels to places like the Mediterranean, Japan, Mexico, and the California coast. It's enough to inspire anyone to want to start their own lucrative canna-business and become jetsetters in their own right.
17. Alice Moon
https://www.instagram.com/thealicemoon/ – 10k Instagram followers
Focus: lifestyle, health, education
Alice Moon used to review edibles and bask fully in the 420 life. However, her life's mission changed considerably in 2018 when she was diagnosed with cannabinoid hyperemesis syndrome, a rare condition that leads to severe vomiting with cannabis use. Now she dedicates herself to educating others about this condition while still advocating for legal, safe consumption.
Alice was featured in a Yahoo! documentary about her condition and has been interviewed in a variety of publications including Forbes, Women & Weed, and Kitchen Toke. Since becoming a leading voice for cannabinoid hyperemesis syndrome, she's won support and encouragement from other leading cannabis influencers like Steve DeAngelo. She continues to appear at cannabis conventions and support cannabis brands as both a PR professional and social media influencer.
Did We Miss Your Favorite Cannabis Influencers?
As cannabis laws become less restrictive across North America, social media is becoming a goldmine of useful news, information, tips, and reviews for the canna-connoisseur. If you follow the right personalities, you can be sure that you're always ahead of the curve in addition to being entertained.
We tried to include some of our favorites, but we know that there are a lot of other great influencers worth mentioning. Did we miss your favorite cannabis influencers or personalities? If so, please let us know in the comments!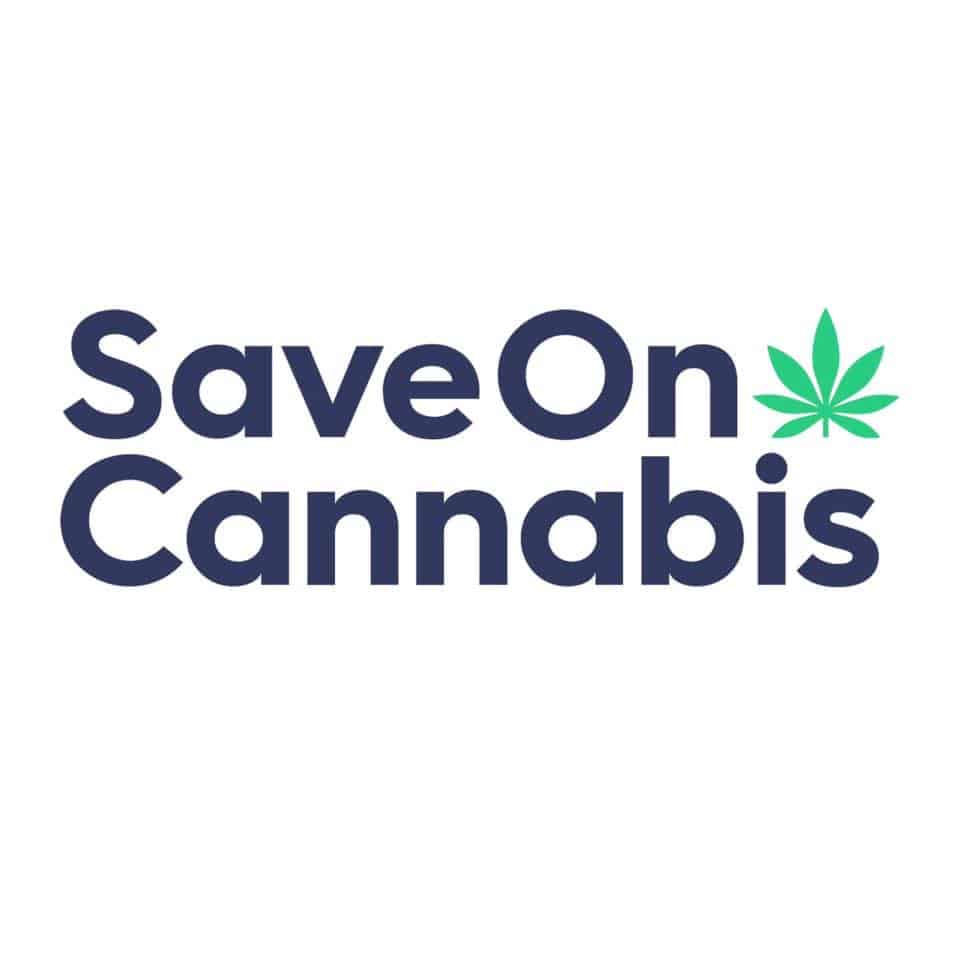 Shop Smarter
Get reviews, tips, and giveaways right in your inbox.
Looking for legal weed edibles? Try hemp-derived options like THC gummies, treats, and drinks. Order now and enjoy marijuana in a new way!
Want to save money on legal cannabis products? Follow our tips for finding and using coupon codes for your online marijuana purchases.
Discover the different types of cannabis strains & how they affect the body & mind. A comprehensive guide for beginners & seasoned users.