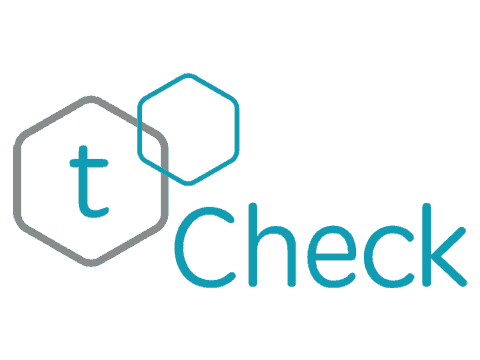 tCheck Coupon Code
Shipped to You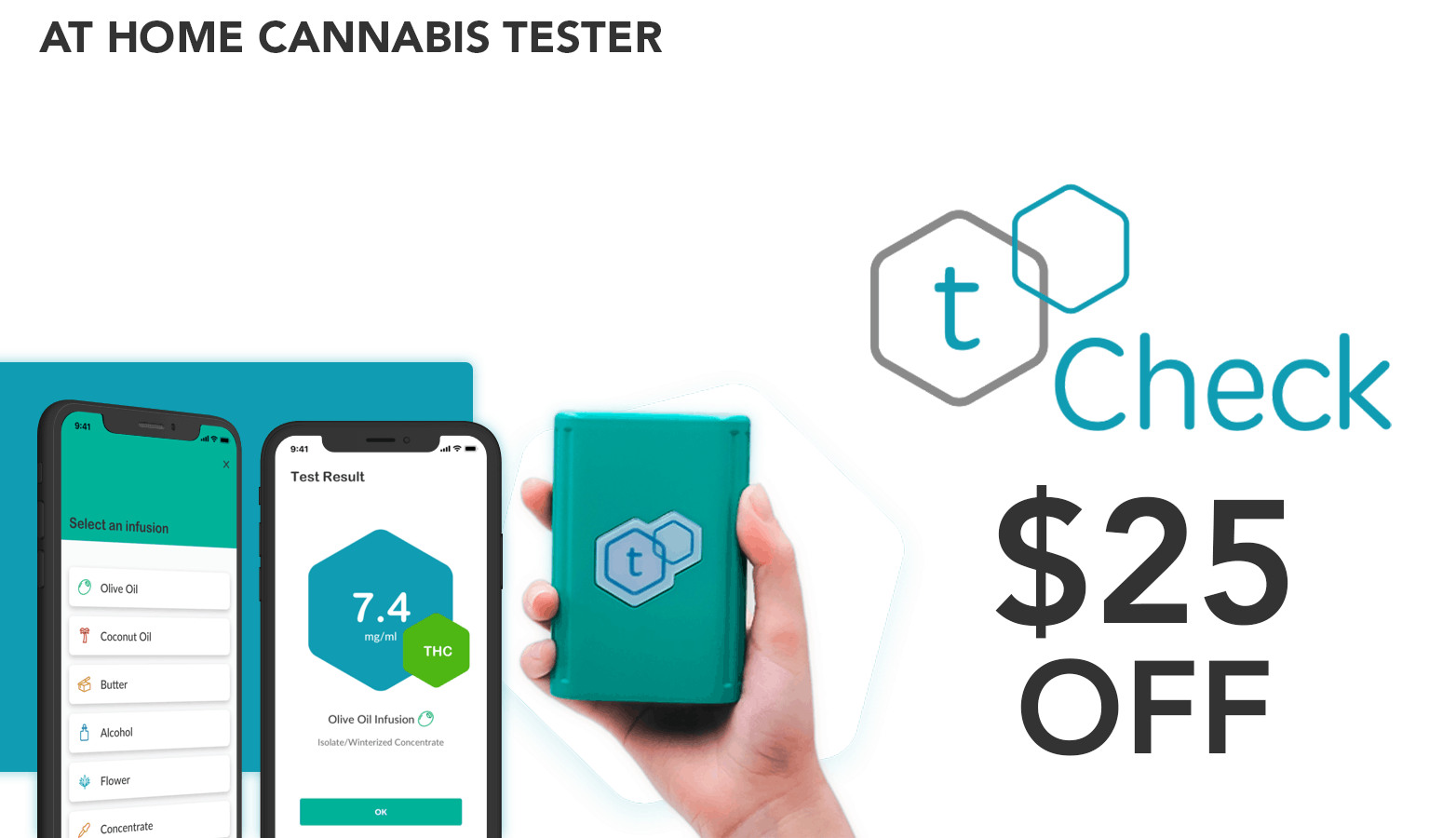 $25 OFF tCheck coupon code! Cannabis potency testing devices.
Save with a tCheck coupon code on the industry leading cannabis potency tester.
Thousands of cannabis professionals are testing their infusions, flower, and concentrate with tCheck.
Get your device at a discount using our verified tCheck coupon code above.
Save up to $25 when you use tCheck coupons at Save on Cannabis. The tCheck at-home potency tester makes it easy to confirm the THC and other cannabinoid concentrations of your cannabis products. It takes just 2 minutes to test infusions and 5 to 6 minutes to test your herb and concentrates.
Testing infusions is a quick and direct process: just place 5 drops of your infusion into the tray, and initiate a test from your phone using the tCheck app. Discover for yourself why tCheck has been featured in Forbes, Digital Trends, and High Times.
---
Popular tCheckProducts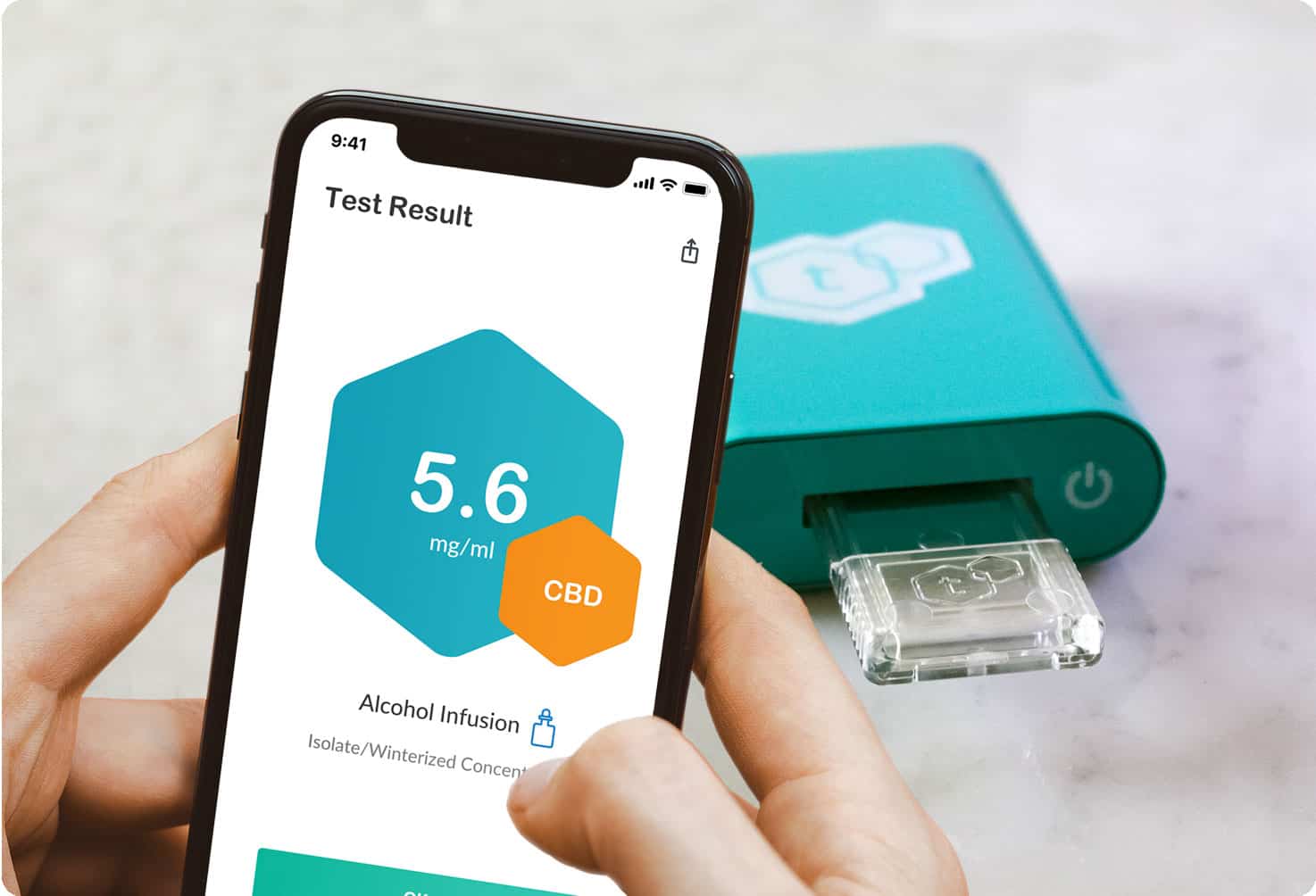 The tCheck potency tester has everything you need to test your oils, butters, and other infusions. If you want to test your flower and other preparations, you can use one of the tCheck expansion kits.
The Potency Testing Plus kit has everything you need to assess your butters, oils, dry herb, and concentrates. The Complete Cannabis Kitchen has everything you need to both create and test a range of edible infusions. For the most committed connoisseurs, the Cannabis Professional Kit includes everything you'd find in the Complete Cannabis Kitchen and Potency Testing Plus kits save on this package with a tCheck coupon code.  Also make sure to check our other cannabis cooking equipment coupon codes.
Each expansion kit includes a full range of essential tools like reusable trays, eye droppers, filters, syringes, sample containers, and much more. Each kit works seamlessly with the tCheck app.
---
Get tCheck Coupon Code
The tCheck potency tester pays for itself in just 10 batches according to the manufacturer website. The company also offers an affiliate program for savvy users who want to share the benefits with their own online followers. Click our tCheck discount code on this page to proceed to the company's website and instantly save up to $25 on this one-of-a-kind device.
Most importantly, don't settle for inferior potency checkers that simply compare your samples to others in a database. This tool offers more accurate results by testing your actual sample. Discover for yourself why so many are choosing the tCheck.
People who shop tCheck also like these stores