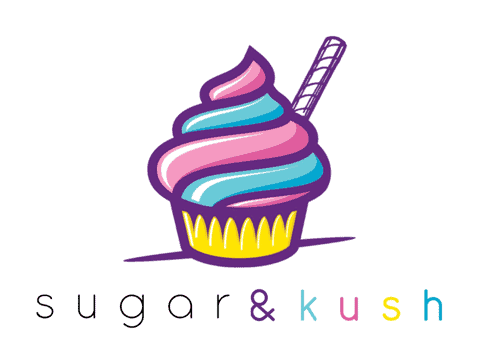 Sugar & Kush Coupon Codes
At Sugar & Kush CBD Oil Products, we believe that we should all have access to pure, premium CBD products at a reasonable price, and it should be a delicious and positive experience every time. CBD Oil is such an incredible compound, and we offer only the highest quality, third party tested products. Our team of experts have worked for years to bring you CBD products you can trust and enjoy, perfected through sustainable farming methods, food-grade compound extraction, and a drop of passion. Okay, maybe a whole dropper full of passion!
When you use Sugar and Kush CBD Oil, you're getting products that are premium, potent, non-GMO, pesticide-free, and free of herbicides or chemical fertilizers. We guarantee our products are 100% THC free and legal in all 50 states. We hope that you enjoy the wellness benefits of our pure CBD oil as much as we do. Welcome to the family.
---
WHAT MAKES SUGAR & KUSH CBD BETTER?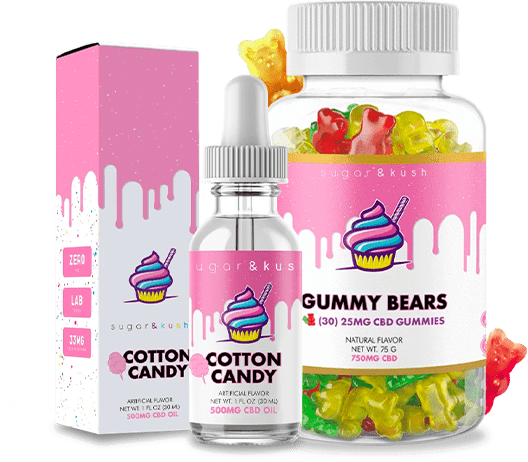 Keto Friendly
Non GMO
Made in the USA
Zero THC
GMP Certified
Lab Tested
Tastes Great
Highest Quality
---
Featured In
---
THE SUGAR & KUSH STORY
Motivated by Laura's journey and her own positive results, Danielle was determined to bring CBD to the masses and help build a platform for Laura to share her story. The two envisioned a brand that was female-friendly, aimed at bringing awareness to a male-dominated market. Better yet they wanted to build a brand that was fun and relatable!
The goal was to design a delicious product line while maintaining a healthy balance. Laura understood that sugar promotes inflammation, ultimately counteracting the benefits of CBD. While Laura was adamant about low sugar options Danielle possessed a sweet tooth and was limited in her options due to Celiac's disease. These factors combined led to extensive research and product development over the years. Together, our founders perfected the Sugar & Kush recipes.
Laura's cannabinoid expertise coupled with Danielle's business experience is the very foundation that built Sugar & Kush. Their friendship and passion are what continue to drive the brand today.
---
Save money now with Sugar & Kush coupon codes!
---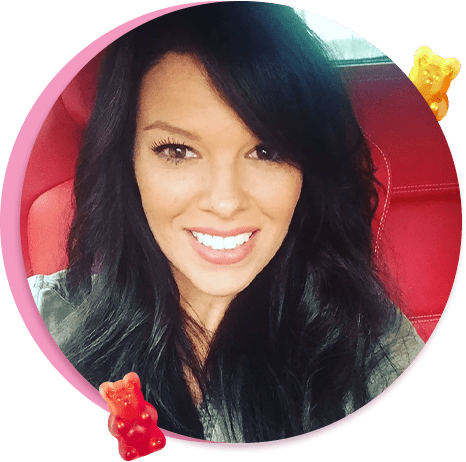 Founder & Product Oversight Manager
LAURA BRENNER
As one of the founding partners and main inspiration for Sugar and Kush, Laura now oversees all quality control of Sugar and Kush CBD oil products and their development
Early Life
Laura Brenner is one of the true CBD pioneers who has promoted the benefits of this amazing compound for nearly ten years. At the age of 31 Laura was diagnosed with stage 3 ovarian cancer. Doctors told Laura that they found tumors on her uterus, diaphragm and one her ovaries. Being a strong-willed woman of faith, she refused to let the diagnosis bring her down. Laura had surgery to remove the tumors and actively began researching natural alternatives that could enable her body to heal without the use of chemotherapy or radiation. Laura became a vegan and adopted an entirely holistic and natural lifestyle. One vital natural herb she discovered, CBD, came from the hemp plant.
Just 90 days after her diagnosis, Laura's doctors informed her that she had entered into remission. Her story spread and people from around the world reached out to her for help. At that time, 2013, the benefits of CBD oil were generally unknown and stigmas surrounding the hemp plant were still prevalent. Laura was adamant about changing this viewpoint.
During her remission, Laura found that CBD oil could help balance the body and manage a number of challenges that others in her situation may face. Laura felt as though she had been diagnosed for the specific purpose of spreading awareness of alternative medicine and how it helped her. Laura was eager to share her story, including the benefits she encountered.
---
Founder and Operations Manager
DANIELLE PAPAJAN
Danielle Papajan is an entrepreneur and has worked in corporate sales throughout her career. She is a founder of Sugar and Kush and uses her specialized skill sets in business operations and sales to propel Sugar and Kush forward.
Early Life
When Laura fought cancer holistically and provided CBD to those seeking natural relief, Danielle was one of the first of her friends to hear about it. As her best friend Danielle was both devastated by Laura's diagnosis and equally amazed by her rapid recovery. Danielle was so inspired by Laura's testimony that she started leveraging CBD tinctures to manage her own autoimmune diseases.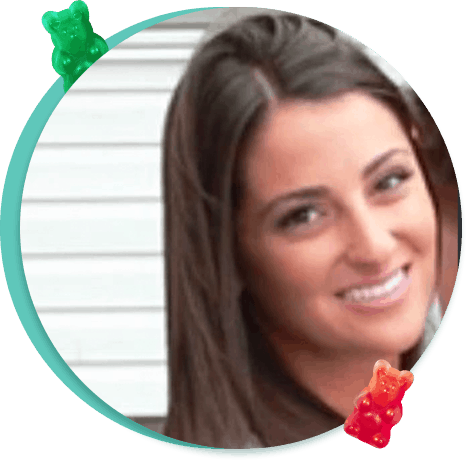 ---
People who shop Sugar & Kush also like these stores