Save Money, RCC TOOLS Coupon Code
Custom heady e-nails and accessories
---
Ever wonder how to hold an e-nail heat coil around a quartz banger without risking broken quartz or a burnt dab mat? RCC TOOLS has you covered with banger bands that are adjustable to any style of quartz banger.
---
---
E-NAIL BENEFITS OVER A BUTANE TORCH INCLUDE:
Convenient, steady electric heating regulated by the same technology that has been used in the pizza industry for decades!
More precise control over temperature ranges whether using SiC or quartz (with or without insert cup)
Will stay usable & maintainable/cleanable longer
Dial in the perfect temp for each concentrate (lower temps for oils with more terpenes and volatility)
Full water filtration (compared to most mods, e-pens, carts, etc.,)
Concentrates have less tar and undesirable plant matter compared to flower
---
RCC TOOLS: ABOVE & BEYOND SINCE 2015
Endless possibilities– something for everyone
Best value in dab gear at an affor-DAB-le price point!
Uniquely designed, marble-painted controllers injection molded in Florida, then painted and wired in Oregon.
Evolving production & collection of the best complimentary dab accessories to make it easier to find the best working heady gear quickly from the USA.
Attentive and responsive customer service
Limited runs on select custom e-nails
---
Have your own idea for your dream e-nail enclosure? Feel free to contact or browse the "Custom E-Nail Set Section". Custom e-nails are often made from found objects such as old toys, etc., to be transformed into a unique and personal heady piece. These can be kept exclusive so you are the only one that owns one (unless someone else makes one of course). If you have an item to be transformed into an e-nail don't hesitate to snap a few shots and send them over for a quote!
---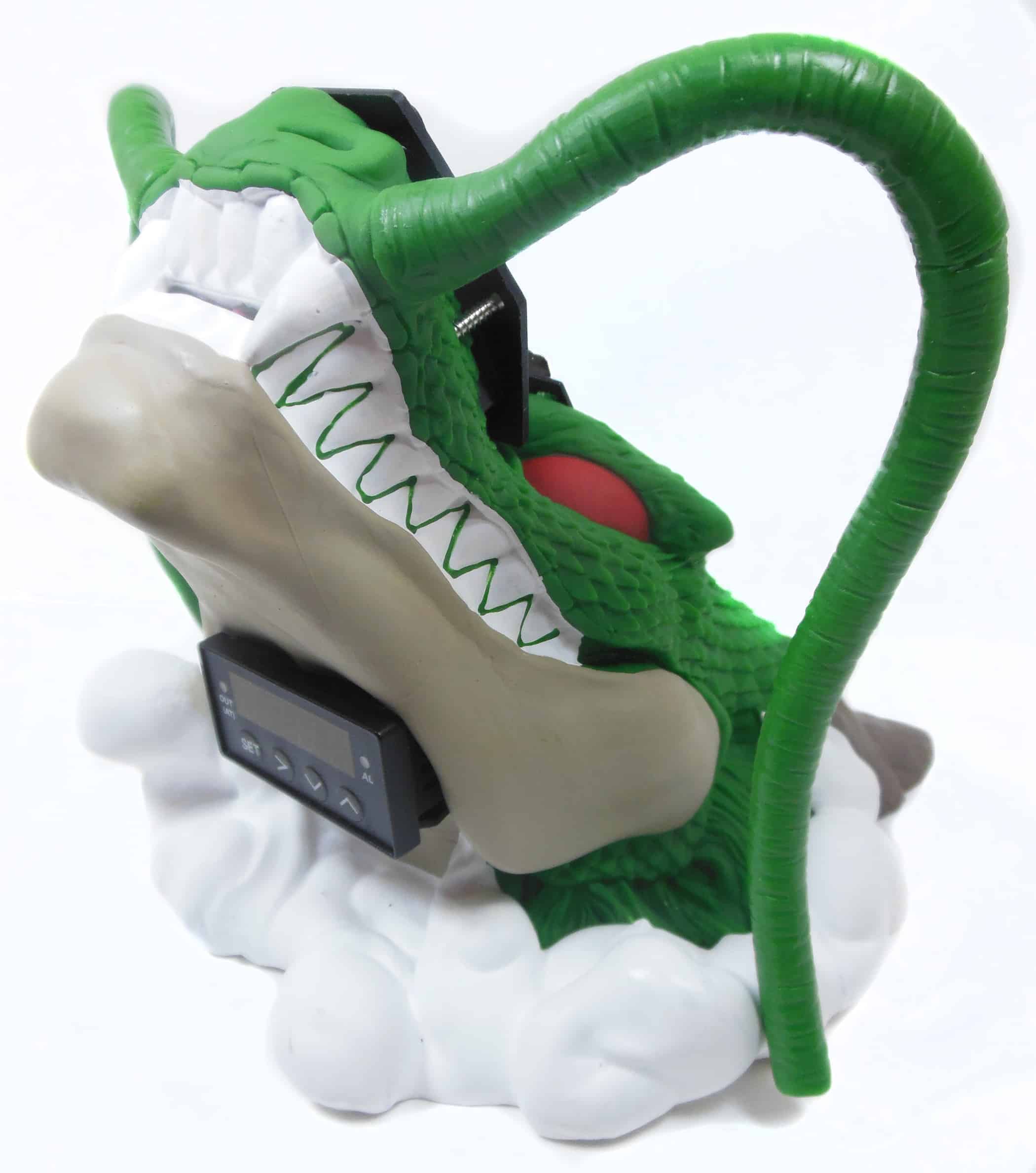 Electronic control of nail temperature is the most convenient & efficient way to achieve reliable, predictable heating for your personal concentrate sessions- Whether CBD, BHO, rosin, distillate, full spectrum extract, or full melt sift! With an electronic temperature controller you never have to guess if it's ready– or if it's already cooled down on you. Suited amazingly well for both #stopdropandglobs and/or consecutive smaller "tasters" & everything in-between!
Wondering which nail is best to go with your e-nail setup? Which heating coil works best with which nail? Read more here.
Save money now with RCC TOOLS coupon codes!
---
Eliminate or minimize torch refills, spent cans, dead batteries, & worn out parts! An e-nail is much easier to keep fresh and clean than a typical atomizer or cartridge (especially when using a SiC dish which I highly recommend!) and much more economical than disposable pen carts. If you are a daily dabbasseur and/or have frequent group sessions, a custom e-nail is a great option FTW on convenience & style. Shelf that torch (until you need it to remove your gummy ass nail!) and switch to heady steady electric heating from an RCC TOOLS custom e-nail.
RCCtools individually paints & assembles custom e-nails in the USA, and can take on a wide range of custom project ideas to top your collection at a reasonable price. Designed, assembled, and painted with many happy customers since 2015, RCCtools controllers are proven reliable by the test of time. Using optimally-tuned PID controllers and solid state relay technology, "the electronic brains" are reliable, safe, and accurate. Customer satisfaction is a priority
---
Booking a flight to rosin city? RCCtools can help pack with the best collection of value and heady dab gear online sourced from the USA and worldwide. The simple mission is to offer the most affordable dab products that I find to work the best and satisfy my thirst for style. Each item should have clear value and there is something for every dabber's collection here. I always love to hear your suggestions if you genuinely love a product that you don't see here.
---
The Cannaclamp is comparable to a Revlon hair-straightener press that was spliced with Transformer DNA and had nitrous-oxide injected to the engines. It's the perfect size for pressing kief, dry sift, etc., into a beautiful rosin flow within minutes. No bulky presses or hitting your shins on a hunk of steel that feels like it weighs as much as it's pressure rating! No storage hassles or heavy lifting with the Cannaclamp. It will work anywhere that US power plugs are located (power banks are also a possibility– contact if interested).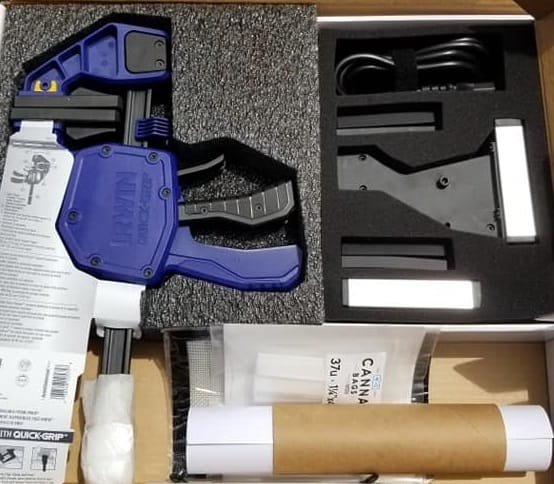 ---
About Us
RCCtools has been hard at work creating original heady marble-ized hydro-dipped e-nails since the spring of 2015 & continues to blaze forward in order to bring the best, most functional, and heady dab concentrate products to the market. Along with the main controller products, some great new complimentary accessories and related items are on their way in the last half of 2017!! Sign up for the mailing list for updates on flash monthly sales on the newest items!
RCCtools designs, paints, & assembles
heady marble-ized e-nail controllers out of Oregon. Each design is guaranteed to be "one-of-a-kind" since each controller cannot be duplicated exactly. This means each controller case is truly as unique as a fingerprint, and sure to mesmerize with it's complex yet basic natural aesthetic.
Built To Last
The custom enclosure is made using rugged ABS material– just like LEGO uses for their seemingly indestructible toys. I don't ever remember breaking a LEGO, and that's because they are more than rock solid with high impact resistance, & also resistant to electrical shock as well as rusting.
Endless color combinations available
The color combinations are chosen either by you, or by my intuition, sometimes inspired by biological and geographical patterns. The "naturally-composed" paint finish that comes out of this unique hydro-dipping process sparks an instinctual recognition of random natural beauty that is carefully balanced with pattern, form, and continuous lines.
RCCtools custom e-nail controllers
marble-ized e-nail controllers are guaranteed to blow you away with their eye-catching psychedelic/natural aesthetic and quality of electronics. Don't see your ideal color combo? Shoot over a message or just select "custom colors" when ordering. Match your favorite heady dab rig, animal, sports jersey, etc,. The possibilities are practically endless. See an old toy you think would be cool to make into an e-nail? Send pictures and measurements
---
Always get the best pricing with RCC TOOLS coupon codes and more at the World's largest online cannabis coupon code directory, Save On Cannabis
Visit RCC TOOLS for more!
People who shop RCC Tools also like these stores