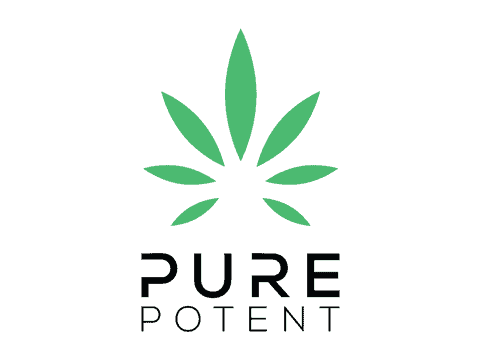 Pure Potent Coupon Codes
---
Pure Hemp Means Pure Products
From the start, Pure Potent has worked tirelessly to ensure operations would be certified as USDA
Organic. Our vision of being a 'Seed-To-Sale' company became a reality after the completion of our first harvest. Throughout the entire process, rigorous third-party testing was performed to ensure- and in this case affirm, the quality of ingredients, as well as the final products- which are now available to consumers. Pure Potent has exceeded industry standards and has published these third-party Certificates of Analysis for anyone to view. Customers are able to access all Certificates of Analysis, receiving third-party verification that the products they're purchasing are true of the highest quality.
Pure Potent's unique Seed-To-Sale business model has also allowed for a lower cost of production. We pass these savings to our customers. Aside from our highly competitive rates, we additionally offer occasional coupon codes and sales, to ensure that our customers are able to get their products at the lowest price possible.
---

---
THE BEST CBD GUMMIES ARE HERE
THESE CBD TREATS ARE DELICIOUS!
---
Welcome to Pure Potent's CBD Online Store
Why Pure Potent? Because our name represents exactly what our products are. Shop our CBD online store and explore our CBD (cannabidiol) products. Pure Potent is a CBD Online store that provides natural alternatives to prescription painkillers and medications. We sell only the highest-quality CBD Oils, CBD Vapes, CBD Hemp Flower, Edibles, Creams, and more to help you on your search for natural well-being
---
Pure Potent's award-winning products have been featured on:


---
Save money now with Pure Potent coupon codes!
---
FREE SHIPPING
Pure Potent gives free two day shipping on all orders over $30 when shipped within the continental U.S.A. We got you covered so don't worry about a thing.

FREE RETURNS
Ordered the wrong item? Need something else or something stronger? Not a problem. Returns are free within 15 days of unopened items.

SECURE SHOPPING
Shop with confidence when you shop with Pure Potent. We use SSL technology to make sure your data is encrypted.
---

OUR CBD IS PROUDLY MADE IN THE USA
Pure Potent CBD products are proudly made in the U.S.A. We are a collaboration of American based farmers, extractors and distributors. We offer the purest and most potent CBD Products available on the market today.
---
Pure Potent Farm
---
Pure Potent Stands For Pure Products
We would like to take you behind the scenes, giving you a more exclusive look into how we cultivate our CBD hemp flower, which is used to create our products. In preparation of being fully compliant with all state and federal regulations, our first step was to obtain a proper state license. Our next step was to find fertile, nutrient dense land. Hemp is considered to be a "bio-accumulator," which means it absorbs heavy metals and other chemical waste from the soil. It was important for us to make sure the soil had not been contaminated by these heavy metals, along with herbicides or pesticides.
We were fortunate enough to find this land on the river bottom of the Delaware River, in New York. This river is fed by the spring water of the Catskills mountains. The land has been 'certified organic' for years. Our soil and water went through rigorous testing to make sure it was pollutant-free and fertile. With a fertility test, we are able to see what nutrients and pH levels are present, as well as needed for the hemp plants to thrive.
Next, we had to prepare for planting by making raised beds, installing a filtered irrigation system, and laying down weed barriers. We do this to give our hemp plants every advantage to grow vigorously and flourish.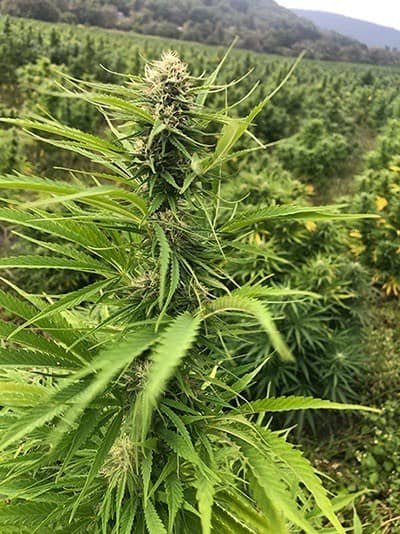 ---
We built our greenhouses, where we raised our seedling, preparing them to survive the outdoors. Premium seeds (which were researched and developed by the most well-respected seed companies) are then planted in our organic soil, inside seed trays. These seeds have the most sought out strains. In about 4 weeks the seedlings are ready to be transferred, but we must follow the weather to make sure we don't get hit with frost at night or early morning. If this were to occur, our baby plants (seedlings) could die. Water wheel planters are used to do all our planting. We have a farmer walk behind to make sure every plant gets the individual attention it needs. We use our irrigation system to feed and water our plants. We only use organic fertilizers to feed our plants, staying compliant with our organic certification we received from NOFA of New York.
We counter pests with the presence of predator bugs. We remove all male plants before they can spread their pollen and cause female plants to produce seeds. If a plant is producing seeds, it takes away from CBD production and affects the yield of the harvest
---
Depending on the strain's maturity rate, we get ready to harvest around the end of September. This is our most labour-intense period. To harvest our crops in a timely fashion, while the plants are nice and ripe, we hand harvest everything into two categories, biomass (whole plant) and flower tops. We dry our biomass in hemp dryers and we hang dry our flower tops in an indoor facility. In our indoor facility, we can control humidity and temperature at ideal settings for drying and curing. We believe half the battle in cultivating quality flower is the drying and curing stages.
Here at Pure Potent, we watch every step to ensure the quality and integrity of all our ingredients. We participate and often give back to our local communities. We hope you found this informative! You can follow us on social media @purepotentcbd to see us in action.
---
Pure Potent – Pure CBD Products Cultivator, Manufacturer & Supplier
---
Our mission has been a true collaboration of farmers, extractors, manufacturers and distributors. United and together, we will always offer the purest and most potent products available to market today. We independently test from harvest to point of sale to ensure purity and potency.
---
Pure Potent Stands For Pure Products
At Pure Potent, our goal is not just about selling high quality CBD products. Our goal is to make our premium CBD hemp and cannabinoid products globally accessible and affordable. We utilize the best equipment and technology along with an amazing team of doctors, scientists and pharmacists to create the highest possible quality hemp extracts available to consumers.
We place a huge value on our research and development which is used to create, process and monitor our growers, our production and manufacturing, and, all the way to our distributors and resellers. We hope our hard work in the industry pays off with you leading a happier, healthier lifestyle.
With Pure Potent producing the cleanest, safest and purest CBD extracts, we know you'll fall in love with our full line of 100% natural hemp-based CBD products. From all of us here at Pure Potent, we thank you for entrusting us with all your CBD product needs.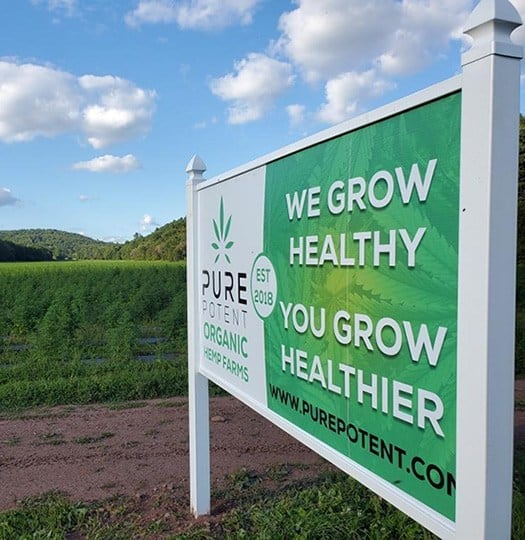 ---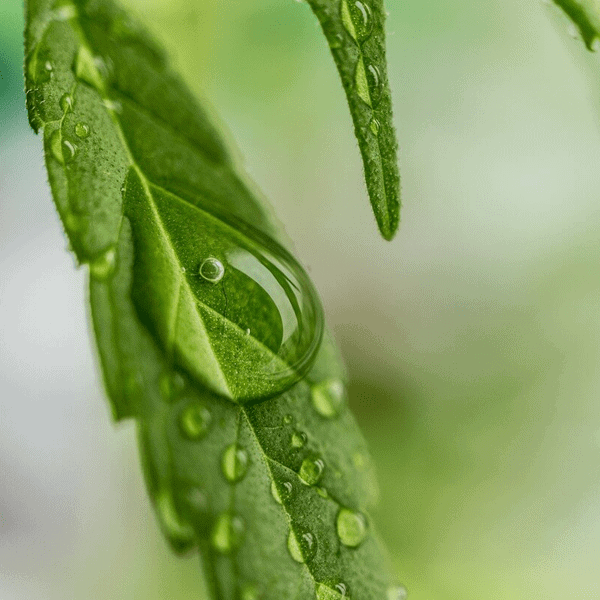 Pure CBD Comes From Pure Plants
Our line of pure CBD products starts with our network of Pure Potent growers. They are the backbone of the CBD and Phytocannabinoid extraction process. There is only one place Phytocannabinoids naturally occur, and that is the 100% natural cannabis and hemp plants.
We monitor our farms very closely to watch our crops and maintain the highest level of extraction quality control through constant independent third-party lab testing. Our crops are NOFA (Northeast Organic Farming Association) certified.
Pure Potent CBD products are derived from plants grown free of pesticides and harmful impurities making sure we yield the highest quality CBD products.
Non-GMO, %100 All Natural CBD Products from carefully harvested plants proudly grown in the U.S.A. That's the All American Pure Potent way.
---
Pure Potent Uses State of the Art CRYO Extraction
You've probably asked yourself… How is CBD Oil extracted from the plant?
At Pure Potent, we use the state of the art extraction methods which involves CRYO Ethanol Extraction. This allows us to consistently extract some of the purest and highest quality essential oils for our full line of Pure CBD products.
Simply put, this process obtains CBD oil using a process where hemp is placed at a low temperature, -80, and under high pressure.
This process captures and draws out all-natural CBD and terpenes from the hemp plant all while preserving its integrity and purity. Our products are 3rd party lab tested and contain no solvents, pesticides or other impurities.
Pure Potent extracts all natural pure CBD. Period.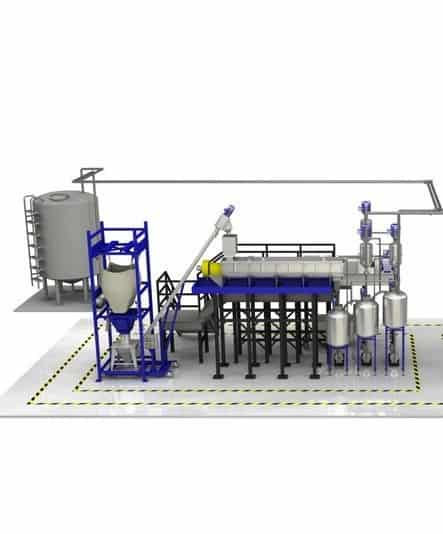 ---
People who shop Pure Potent also like these stores