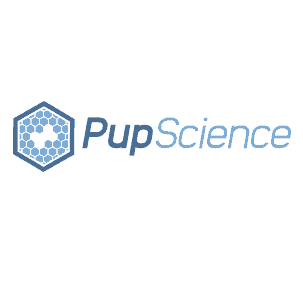 PupScience Coupons

Shipped to You
Verified Only
Guaranteed to Work!
If it doesn't you'll be refunded the discounted amount.
All
Guaranteed to Work!
If it doesn't you'll be refunded the discounted amount.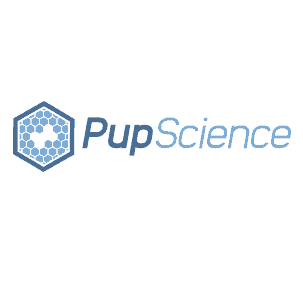 15% OFF PupScience coupon code! Entire purchase discount.
We have copied SAVE15 and are taking you to PupScience
Pup Science Coupons: Save While You Give Your Beloved Pet the Best
Are you looking for high-quality supplements for your pet that won't break the bank? Look no further than Pup Science. Our exclusive Pup Science discount codes allow you to pamper your furry friend while saving big.
At Pup Science, every single product is meticulously crafted by a team of dedicated pet lovers who are committed to enhancing your animal's overall wellness using only the best natural ingredients. These science-backed formulas have been designed to support your pet's physical and mental harmony, leaving them feeling like their happy, furry selves.
What's more, all of Pup Science's products are manufactured in an FDA-registered, GMP-certified facility in the USA, ensuring that they meet the highest quality standards. You can rest assured that you are giving your pet only the best when you choose Pup Science.
---
Pup Science Products That Will Make Your Pup Happy
Pup Science's all-natural products will enhance and revitalize your dog's skin, coat, and joint functions. Don't just take our word for it- customers rave about the way Pup Science's formulas work.
Their Pet Wash shampoo is specially formulated to gently clean, deodorize, and detangle your pet's coat, leaving it feeling soft, hydrated, and fresh-smelling. Unlike most commercial pet shampoos, Pup Science's product is 100% natural and contains nourishing ingredients like coconut oil, palm oil, oatmeal, and aloe vera. Pick up a few bottles for your furry friend at an exclusive price using our verified Pup Science promo codes.
---
Pup Science's Featured Product: Hip & Joint Support

Pup Science's Hip & Joint Support:
Is your aging pet struggling with joint pain and stiffness? Pup Science's Hip & Joint supplement, trusted by veterinarians, is specially designed to help your dog regain their former mobility. It contains powerful ingredients like glucosamine sulfate and chondroitin sulfate, which work together to rebuild and support smooth cartilage joints. These naturally delicious chews will have your dog feeling like their younger self in no time! Order now at an unbeatable price with our verified Pup Science discount codes.
---
Save money now with Pup Science coupon codes and make your pet's life happier and healthier than ever before!
---
More Than Just a Product: Pup Science's Commitment to Sustainability
At Pup Science, sustainability isn't just a buzzword- it's a way of life. The company is committed to reducing its carbon footprint and environmental impact as much as possible, using sustainable methods whenever feasible. So when you choose Pup Science, you're not just doing the best for your pet- you're doing the best for the planet, too.
People who shop PupScience also like these stores