Koi CBD Coupon Codes
We can help you save on Koi CBD's entire line with our verified Koi CBD coupons and promo codes.
Since 2015, this California-based online CBD company has been manufacturing high-quality CBD products made from the USA's finest hemp. Koi CBD aims to provide premium CBD supplements at affordable prices. The company oversees the entire manufacturing process – from seed to bottle – to ensure the highest quality every step of the way.
Koi CBD prefers to use whole plant extraction to preserve the highest concentration of phytocannabinoid and terpenes. Every batch extracted is tested at ISO accredited third-party labs, ensuring safety, purity, and quality. Koi CBD formulates all of its products at their cutting-edge facility, so you can rest easy knowing that you're getting consistent products you can trust.
---
Popular Koi CBD Products
To suit your needs and effectively help you with your concerns, Koi CBD has a vast array of products. Some of their most popular products include fruit-flavored tinctures, CBD gummies, CBD gel roll-ons, and CBD vape juices and their Koi Stik. But that's not all. Their online store also carries CBD topicals, inhalers, bath & body products, hemp flowers, and so much more. To get site-wide discounts, use our exclusive Koi CBD promo coupons.
Koi CBD not only sells CBD, but are building a growing product line in the Delta and HCC cannabinoid subset.  Enjoy Koi Delta 8 products like Gummies, Tinctures, Vape, and Flowers.
---
The Complete Guide to Using the Koi Stik Vape Pen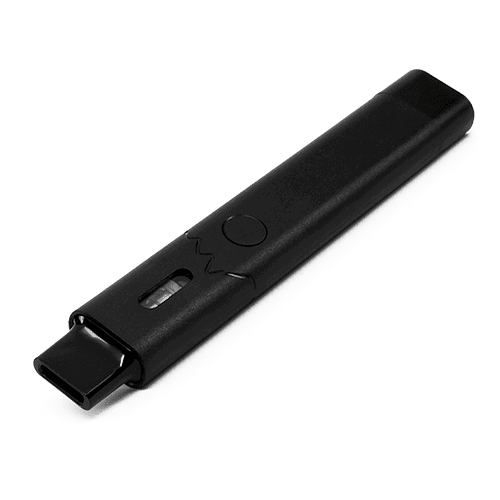 The Koi Stik vape pen is a convenient and easy-to-use device for vaping your favorite e-liquid. The vape pen is made of food-grade PC and 304 steel casing, with a 360 mAH capacity battery. It has one button operation for easy use, and it's simple to use for beginners. The battery life on the Koi Stik lasts up to 2-3 hours, and you are able to enjoy 300 puffs to enjoy the benefits of CBD, Delta 8 or other cannabis e-liquid for up to three weeks straight on one charge.
The Koi Stik Starter Kit comes with everything you need to get started, including a Koi Stik and empty pod. You can also purchase additional pods to fill with different flavors and strengths. The device is easily portable and discreet, making it an ideal way to take your vape liquid with you wherever you go.
How do I use the Koi Stik?
The Koi Stik is a small and easy-to-use vape pen. It has a one-press on/off button, which enables three different functions: on, off, and three clicks for cartridge refilling. The built in USB charger can also be used to charge the battery or power an external device.
To turn on the Koi Stick, rapidly press the on/off button. Hold down the firing button as you draw from the mouthpiece to start vaping. To turn it off, press the on/off button again–or just wait for it to timeout after ten minutes of inactivity.
It's simple and hassle-free one button operation makes it perfect for anyone new to vaping or using CBD oil products. Keep out of reach of children and consult your physician before use if you are pregnant or lactating.
Koi Pods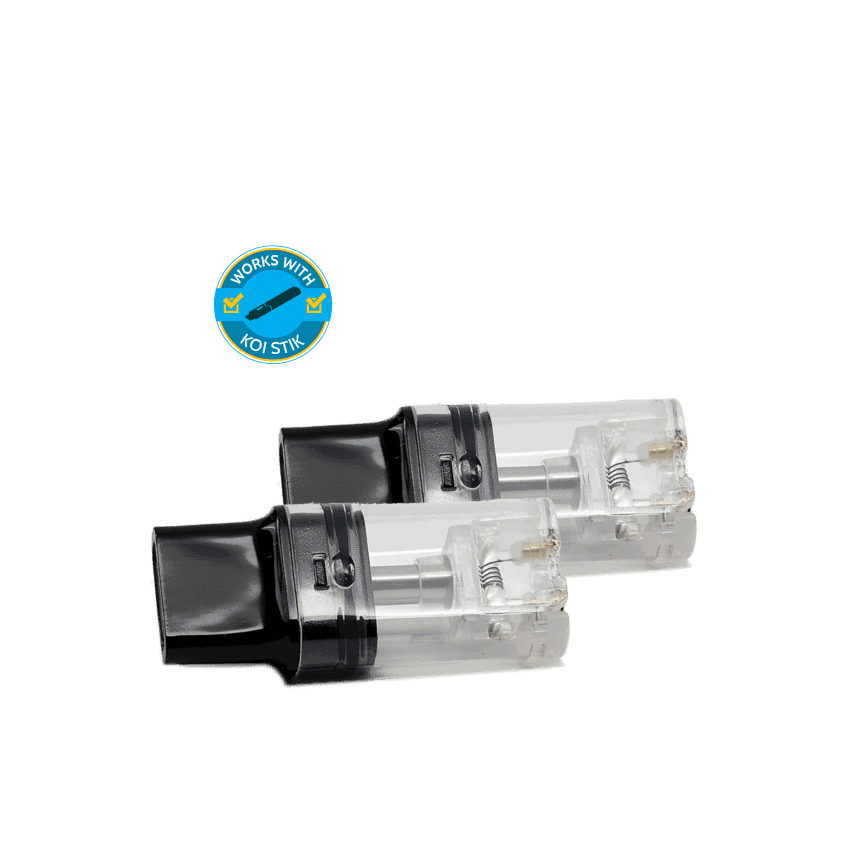 Looking for a vape pen that takes CBD or other cannabinoid liquids? Check out Koi Pods! These pods are are a great choice for those looking to use CBD or other cannabinoids. The pods come in a pack of two and are made with food-grade PC materials. Koi Pods should be used with caution if you have a medical condition, take medication, or want to avoid interactions.
Charge It Up, Fill Your Koi Pods & Start Vaping.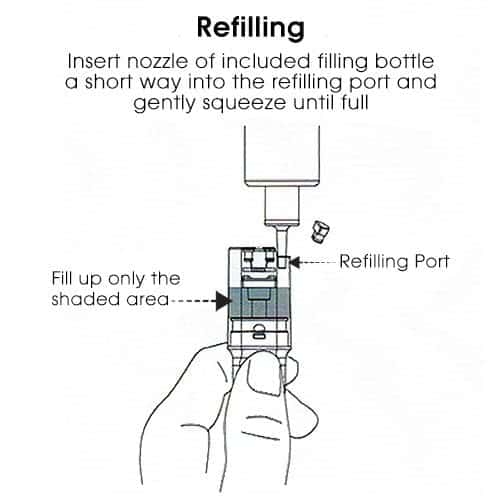 The Koi Stik is a rechargeable vape pen that comes with one pod and can be filled with vape juice. The starter kit also includes one empty pod bottle, instructions on how to fill the cartridge, and usage instructions. The battery retains 80% of its capacity after 300 charge cycles and lasts for up to 300 puffs on one charge. This device is an easy to use and carry piece of hardware at a great price point.
Save with Koi Stik Coupons
Here at Save On Cannabis we keep the directory updated with verified Koi CBD discount code options. Come back to this Koi CBD discount page for the most recent Koi Stik coupon codes that can be used at checkout directly at Koi's own webpage. Shop confidently and get the Koi Stik at the best pricing possible online. Never pay full price, grab the Koi Stik and get vaping.
---
Other Featured Koi CBD Products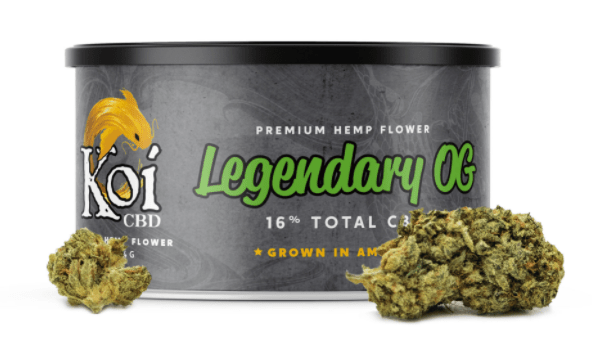 Koi CBD Hemp Flowers 4 Gram Tin | Legendary OG – Relax the mind and calm the body with this rich, potent hemp strain. It's high in CBD (16%) and extremely low in THC (less than 0.3%), giving you a smooth smoking session without feeling intoxicated. Known to promote quality sleep, you can smoke this Legendary OG before bed or anytime during the day to recalibrate your racing mind. Koi CBD Hemp Flowers are whole and untouched; you get beautiful, pungent buds that withhold hemp's magical and beneficial properties. Grab yours at a discounted rate with our Koi CBD coupons and Koi CBD Hemp Flowers discount codes.
---
Save money now with Koi CBD coupon codes!
---
More
Koi CBD sends all of its products in discreet packaging, keeping them lowkey. Do you need your CBD products in a hurry? Koi CBD can get them to you in a flash, and when your purchase exceeds $35, shipping is FREE.
People who shop Koi CBD also like these stores