Manitoba Harvest Review: Broad Spectrum Hemp CBD Softgels
May 27, 2020 | SOC
MANITOBA HARVEST CBD SOFTGELS - 450 MG
Pros
Great deal!
Easy to use
THC-free
Eases anxiety and pain
Balancing
MANITOBA HARVEST CBD SOFTGELS – 450 MG
Product Review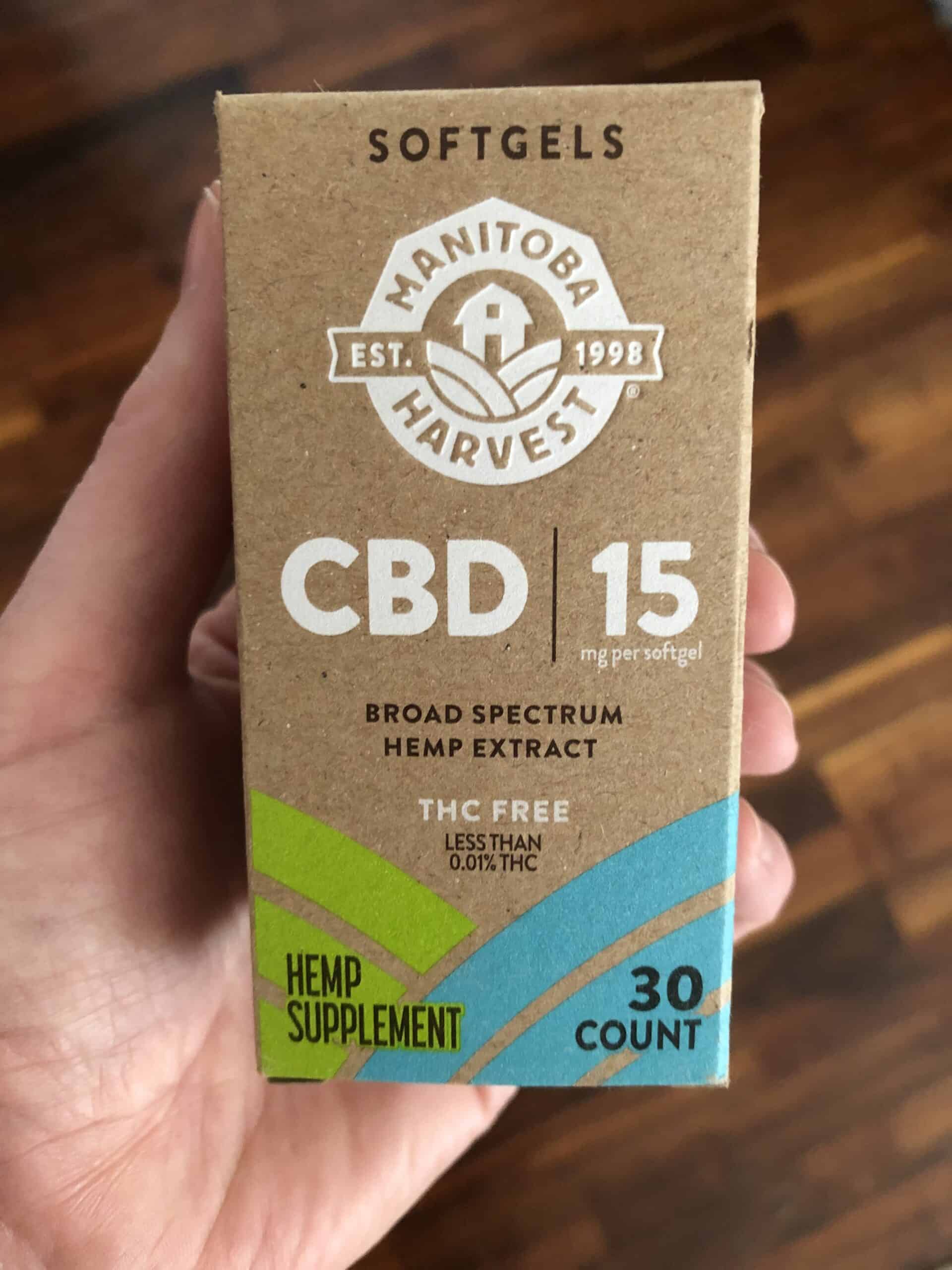 Brand Overview: MANITOBA HARVEST
Manitoba Harvest has created a unique and diverse line of hemp products at reasonable prices. You would be hard-pressed to find another company that offers hemp bars and CBD-infused protein powders. The company is dedicated to creating sustainable and high-quality hemp products through rigorous testing and a "seed to shelf" philosophy. Rest assured anything you purchase from Manitoba Harvest is pure, potent, and free from toxins. Check out their website for blogs and educational resources about the health benefits of hemp and CBD. The website's "Explore CBD" section delves into how to take CBD for peak effectiveness. They offer free shipping on all orders over $49 and offer a 30-day money-back guarantee.
Products: Tinctures, Sprays, Edibles, Gel Caps, Protein Powder.
Price Range ($-$$$$): $
---
About MANITOBA HARVEST CBD SOFTGELS – 450 MG
Taking CBD in a capsule or gel cap is the easiest and most convenient way to take CBD. All you have to do is swallow a tiny pill and you're on your way to a calmer mind and less pain. Each capsule contains 15 mg of CBD, but you can also purchase these from Manitoba Harvest in 50 mg. Each capsule contains less than .01% THC, meaning there's no chance it'll make you high. Made with organic hemp seed oil, this product is third-party tested for purity and effectiveness. Best of all, these gel caps aren't made with gelatin, so it's safe for vegans and vegetarians.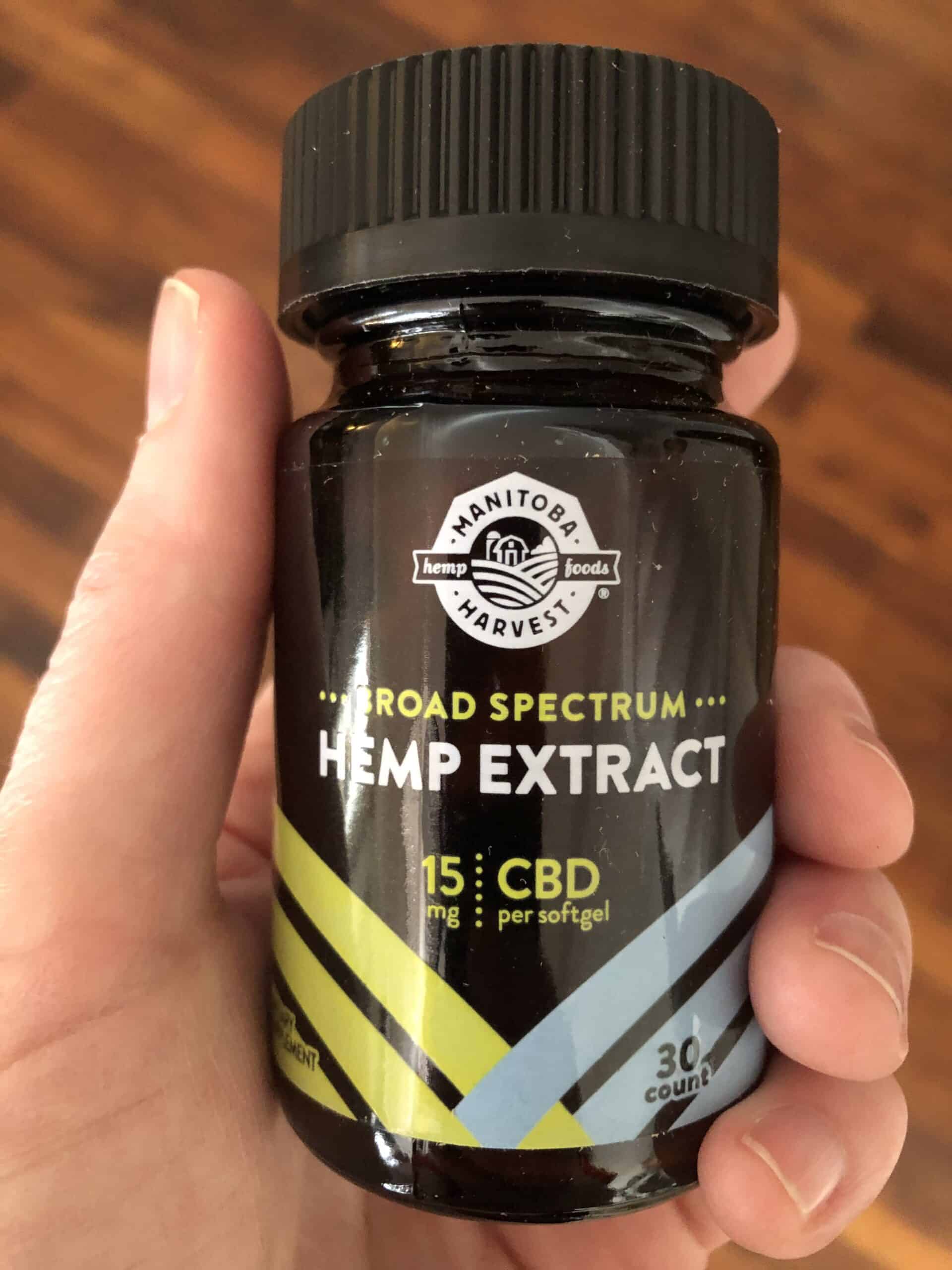 ---
---
How We Tested the MANITOBA HARVEST CBD SOFTGELS – 450 MG

I struggle with chronic pain and limited mobility from an undiagnosed illness that's looking more and more like arthritis. I use my hands a lot. I'm a student, and I work on the computer for work. On bad days, my hands are so painful and stiff that I can barely type a sentence before needing to stop. This past week, I've had a bad flare-up which forced me to take a couple of days off of the computer except to change what shows I'm binge-watching. I got this bottle of gel caps to see if it would relieve some of my symptoms, and help me get on track to using my computer again. I took one capsule in the morning for 15 mg of CBD, then another at night.
---
How the MANITOBA HARVEST CBD SOFTGELS – 450 MG Worked for Me
Manitoba Harvest's CBD softgels warmed up my joints and muscles to take the edge off my arthritis pain. It has a balancing quality that made me feel like I could handle even the most difficult of tasks (like folding laundry) with more mindfulness. The calming effects of the CBD helped me focus through the pain so I could pay attention to more important things like work and school. I love how easy it is to take my CBD this way, especially because I don't have to worry about whether or not I'm getting the correct dose. For my next pain flare-up, I'm going to give their 50 mg softgel a try.
---
Useful and Unique Things to Know About MANITOBA HARVEST CBD SOFTGELS – 450 MG

These softgels have a few ingredients I wanted to Google. The first, modified corn starch, is often used in softgels and it helps the capsule break down. This stuff usually comes from corn, thus the name, but can also come from potato. Carrageenan is an additive and preservative used in medications that derive from red seaweed. Glycerin is also used in medications and may help keep you hydrated.
---
MANITOBA HARVEST CBD SOFTGELS Ratings

In the next sections gradings from 0-100 on our review, these grades add up to give the product's overall score.
PRESENTATION • 100
Informative and professional.

RELIABILITY • 100
Potent and effective.
QUALITY • 100
High-quality ingredients.
FLAVOR / SMELL / or EASE OF USE • 100
Super easy to use.
VALUE • 100
Great deal.
---
How MANITOBA HARVEST CBD SOFTGELS – 450 MG Stacks Up Against the Competition
While I've tried many CBD softgels that were equally as effective as these, Manitoba Harvest's stands apart from the competition because of their low prices and vegan ingredients. Often, capsules are greatly overpriced, but no so with Manitoba Harvest. They charge only $29.99 for 450 mg of CBD! A lot of other places charge twice that much.!
---
Saving Money With our Verified MANITOBA HARVEST Coupons
Save money by using our verified CBD Capsules  here at Save On Cannabis the World's largest online cannabis coupon code directory.
---
I received these products gratis so that I could try them and then share my honest opinion with the SOC community. I am employed by Save on Cannabis to write honest reviews and provided a flat rate payment for the writing of the review. SOC may receive recurring affiliate payments for purchases made based on this content.
Can CBD Gummies help our reviewer get a better night's sleep? Our expert tests the Savage CBD gummies to get some restful zZZzzz.
Read an expert Green Road's CBD review of their Froggies. Yes, they look tasty but do they give the relief necessary to buy them?
In this TryTheCBD review our expert puts their 3000mg tincture to the test for her pains and troubles sleeping. See how it worked, in this CBD review.