Cannabis College 101: Cannabis Certification and Weed College
Mar 12, 2018 | PurpleGirl
The burgeoning growth of the cannabis industry isn't just creating a variety of options for consumers; it's also creating job opportunities for those interested in growing marijuana, opening a cannabis dispensary, managing a cannabis small business, or helping cannabis customers. As more states legalize recreational marijuana use, medicinal cannabis and recognize the health benefits and nonpsychoactive properties of CBD, more people are wondering if a cannabis career might be a good fit. But first? Cannabis college!
If you've become frustrated with your job search or have had a string of jobs you hated, the perfect career may be awaiting you in cannabis. But the most important thing to realize is that a cannabis job is still a job. In other words, if you're looking for an easy paycheck to sit at a desk getting high all day, then these jobs aren't for you. Growing cannabis requires an in-depth knowledge of plant biology, attention to detail, and basic gardening know-how (and it helps to have a naturally green thumb). Budtenders at your local dispensary are required to have expertise in cannabis strains and terpenes plus knowledge of how different health conditions can be affected by certain strains.
But even if you are committed to working hard and learning the trade, you may not land the cannabis job of your dreams as easily as you want to. The new jobs and opportunities available in the growing marijuana industry have given rise to competition among applicants making some of the most coveted cannabis jobs as difficult to get as coveted positions in non-cannabis industries. But don't fret! Thanks to cannabis college, there are ways for you to increase your know-how, gain work experience, and even get placed in an internship (legally!)
Cannabis College
Though there's no universally accepted cannabis degree or national certification program, there are a few cannabis colleges and marijuana certification programs that are generally considered legitimate and respected due to their course curriculum, experienced staff and teachers, and notable alum. While there's no guarantee that one of these programs will get you a job, most cannabis colleges have job placement and internship programs for their students.
The most popular tracts are in growing cannabis, "budtending," and cannabis business management, but the classes cover a variety of subjects in horticulture, chemistry, plant biology, human anatomy, accounting, health administration, and even cooking.
Online Cannabis Training
Here are three of the most well-known and respected cannabis college options: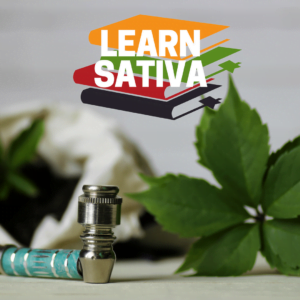 Green CulturED
Green CulturED focuses on keeping students informed and on the cutting edge of the constantly changing cannabis industry. It boasts that its eLearning tools and resources are the most reliable and relevant to the challenges that cannabis dispensary owners are likely to face in the "real world." They offer tracts for already-formed businesses as well as individuals who are just getting started with their cannabis education and career.


Oaksterdam
Located in the Bay Area in Oakland, California, Oaksterdam students can enroll in a full course catalog with classes taught by professors who have been active in writing cannabis policy for medicinal marijuana and recreational marijuana for legislation for decades plus business leaders, cannabis researchers, and noted horticulturists.  The school is set up similar to a traditional academic college with the classes taken in semesters. Online courses are available and you can request an informational brochure on their website. Domestic and international students are welcome but every applicant must be at least 18 years of age. Oaksterdam University offers an internship and employment placement program to help their students get started on their cannabis careers.
Cannabis Training University offers certification for only $249 featuring specializations in growing cannabis, cooking with cannabis, and becoming an expert budtender. Their courses include how to open up your own dispensary, how to succeed in the cannabis business, and legal courses on the laws governing states as well as federal legislation regarding cannabis. Cannabis Training University claims to have the most graduates of any other cannabis training college or weed college and offers hundreds of videos, online course resources, and materials (all of which are 100% legal in all 50 states). CTU has employment opportunities and internships for its students, too.
TriChrome Institute goes beyond the nuts and bolts of the dispensary business to feature courses you may expect in a culinary school, such as their popular Interpening Workshop. In this class, students learn the flavors, aromas, and effects of different
cannabis terpenes
. All levels of experience with cannabis are welcome to enroll and the site boasts alums raging from experienced dispensary owners to novice users to celebrities to master chefs.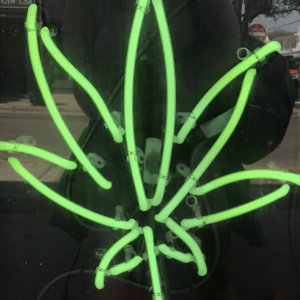 So if you want to become the best budtender in town, have dreams of being a master grower with a bountiful harvest, or just want to make lots of green by selling lots of green, it's time to hit the books instead of the bong and get to work!
You may also want to get in touch with local dispensary owners, cannabis growers, and marijuana management in your town to talk face-to-face about how they got started and if they have any recommendations for you. Don't forget to keep your eyes on cannabis dispensary job board postings to get an idea of what jobs are available. Good luck – we are rooting for you!
Don't forget to save on cannabis by checking out our online cannabis coupon codes from the best online cannabis brands. We have cannabis promo codes for sativa, indica, hybrids, CBD as well as cannabis accessories, cannabis grow tools, and accessories. Check it out!
Shop Smarter
Don't miss on the biggest deals! Sign up now for FREE.
Master the Art of Cannabis Cultivation: Unlock Secrets for Potency, Yield, Trimming, and Flavor! Level up your cannabis game now!
Uncover age-old cannabis secrets in Ayurveda and TCM, impacting wellness today. Explore now for compelling insights!
Unlock the Best of Canadian Cannabis: Discover Top Online Dispensaries, Trusted MOMs, & Exciting Trends - Your Ultimate Guide!