The 15 Best Marijuana Podcasts to Follow In 2022
Dec 28, 2019 | Save On Cannabis
Video Article Summary
---
There's are numerous podcasts for every type of cannabis fan, whether you're passionate about the science, the growing techniques, the industry, or just the deep and profound thoughts shared by a group of stoners when they gather around a microphone. Sometimes it literally pays to listen to these shows, as some of the more established programs offer impressive cannabis coupons and promo codes to their listeners, courtesy of their sponsors.
Below are our recommendations for the best marijuana podcasts heading into 2020.
1. Getting Doug With High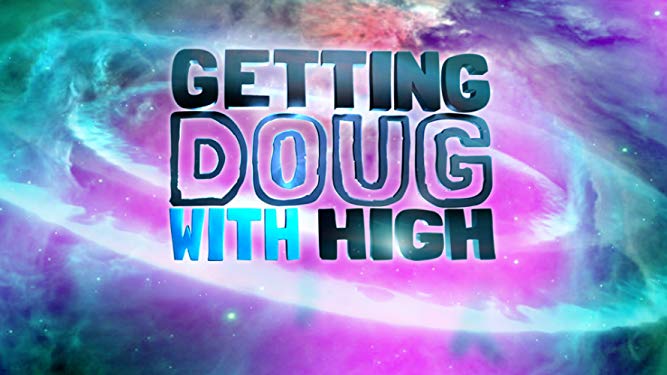 Created and hosted by veteran stand-up comedian Doug Benson (also known for the wildly popular Doug Loves Movies podcast), Getting Doug With High is the quintessential pot-cast. What started out as a YouTube stream and audio podcast has expanded to become a video series with full episodes available on Amazon Prime.
While Doug may not have invented the idea of getting celebrities high and then interviewing them, he certainly popularized the concept. His archive of guests includes such major names as Sarah Silverman, Jack Black, Cheech and Chong, Tiffany Haddish, and countless others. Doug's exuberant personality and lightning-fast wit make the show enormously entertaining even when you don't know the people he's interviewing.
Notable Episodes: 
Episode 001: Jenny Slate. The premier episode is somewhat legendary. Comedian and actress Jenny Slate spaces out and goes on hilarious tangents about farmers' markets and the My Best Friend's Wedding soundtrack.
Episode 104: John DiMaggio. Voice actor John DiMaggio is perhaps best known for bringing life to Bender on Futurama, but if you've never heard him on a podcast (and especially this podcast), you're missing out. The man shuffles effortlessly from one flawless impression to the next, and even Doug can't hold it together.
You'll also want to check out any episodes with Todd Glass, Sarah Silverman, and Ari Shaffir.
Target Audience: Pop culture fans looking to light up and have a good laugh.
2. CannaInsider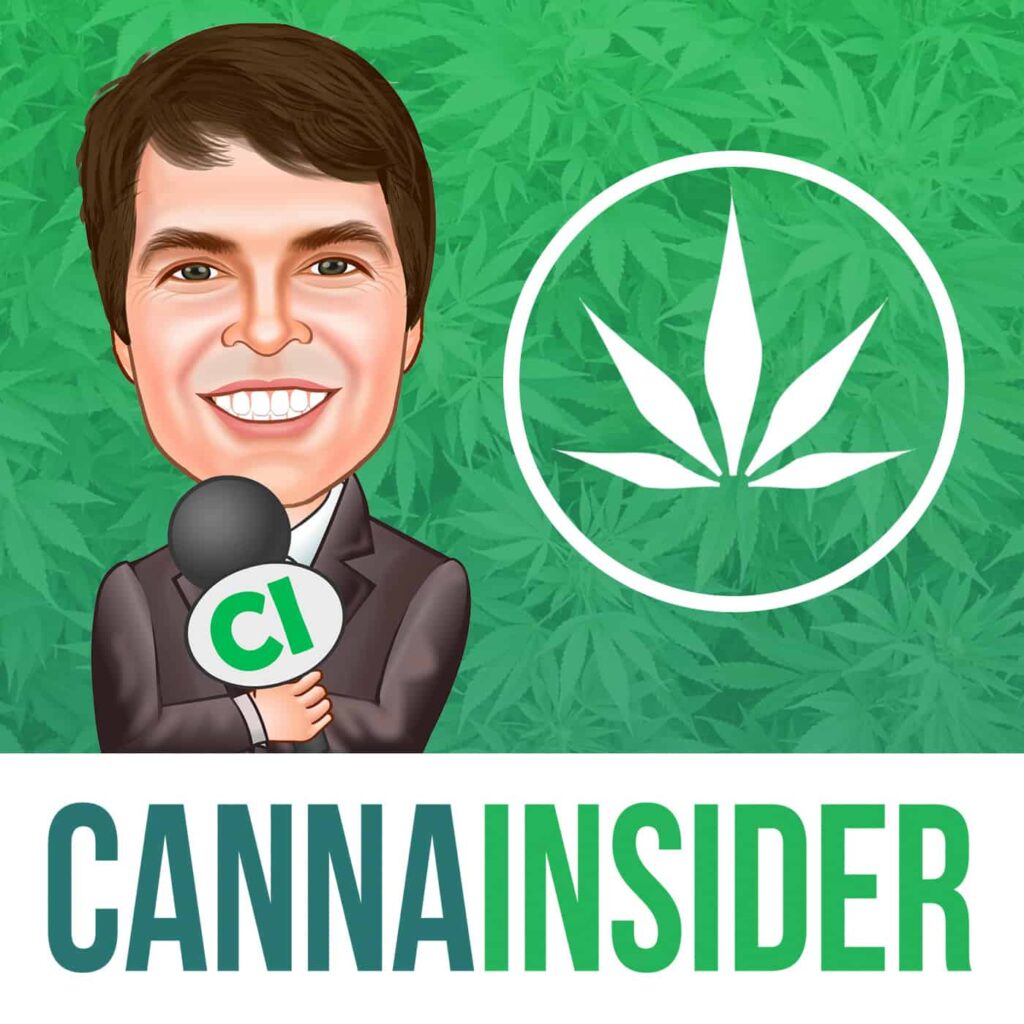 If you're passionate about the business side of cannabis and interested in learning how to thrive in this growing industry, subscribe to CannaInsider right now. Host Matthew Kind interviews top industry power players, getting to the heart of how they navigate the ever-growing labyrinth of regulations, overcome the challenges of thriving in a Wild West industry, and prosper amid growing competition and unprecedented overhead costs.
From investment advice to breaking news about laws and regulations, CannaInsider has it all, and it's delivered in an engaging and entertaining format. There are close to 300 episodes to catch up on, and new episodes drop every week.
Notable Episodes: 
Episode 247: The Best Opportunities for Cannabis Investors and Entrepreneurs in 2019. Though we're entering 2020, the investment tips in this episode are still valuable and relevant. If you're looking to get started but you don't know how, guest Cody Shirk (founder of Explorer Equity Group) lays it out for you.
Episode 276: New Science Reveals Psilocybin Mushrooms Boast Incredible Benefits. This episode takes a provocative look at the elusive magic mushrooms and analyzes whether these forbidden fungi may represent the next medicinal boom in light of recent scientific discoveries and evolving cultural attitudes.
Target Audience: This is the perfect podcast for cannabis entrepreneurs.
3. Cannabis Cultivation and Science Podcast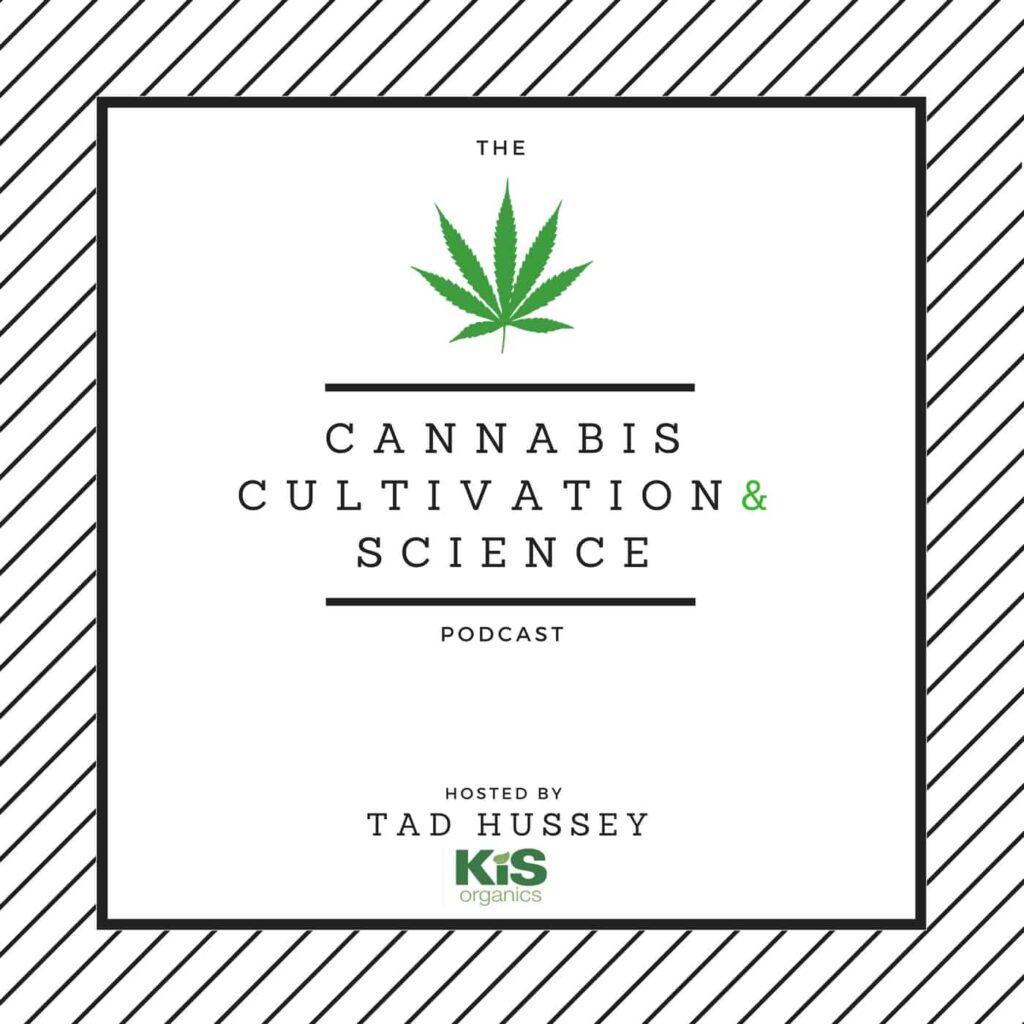 This podcast is 100% dedicated to growing and cultivation, with no filler. The show brings together leading horticulture and gardening experts to discuss the finer points of permaculture, pesticide use, and the benefits of mulching. If you're a hobbyist or you dream of becoming a master grower, this is easily one of (if not THE) best marijuana podcasts for you.
Notable Episodes: 
Episode 24: An in-depth discussion about how to succeed in today's growing (and often confusing) cannabis marketplace.
Episode 45: A deep dive into the 2018 Farm Bill, and what it means for growers of hemp and cannabis (in plain English).
4. Great Moments in Weed History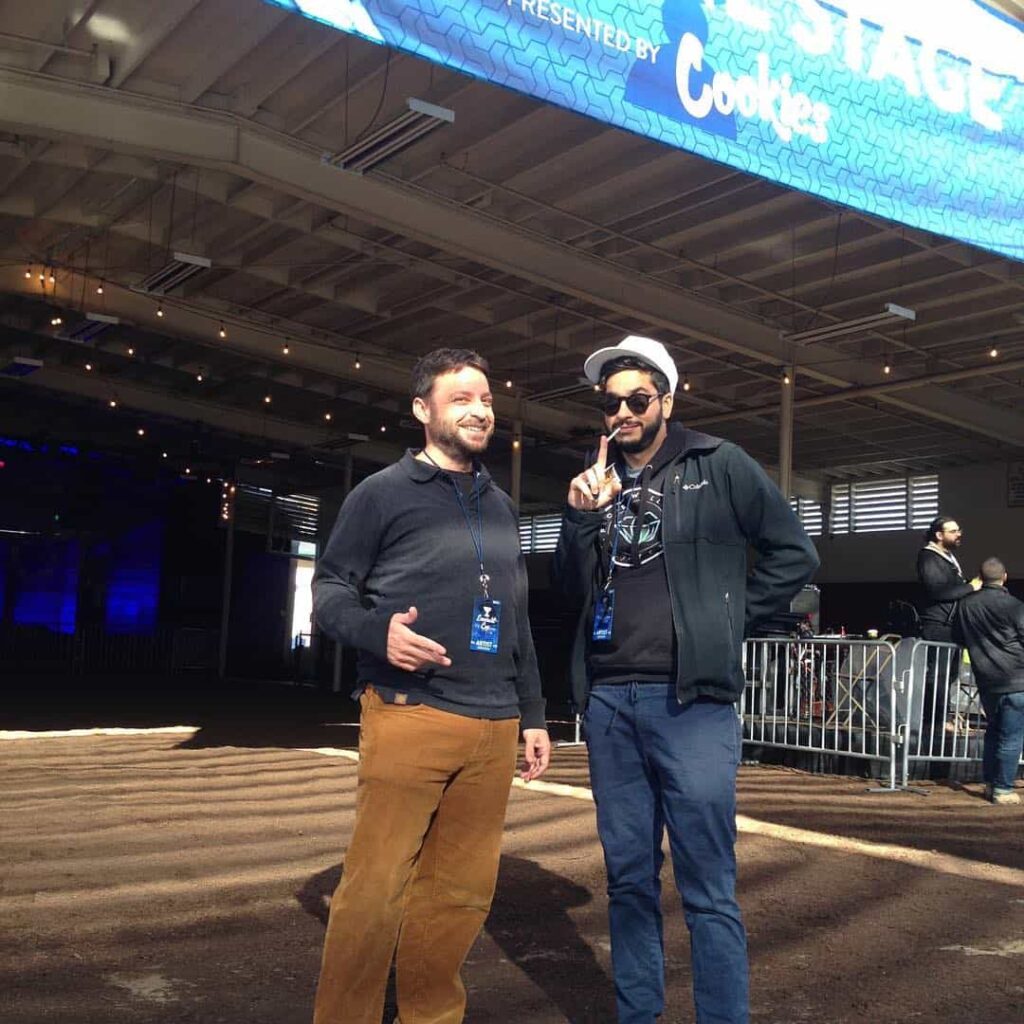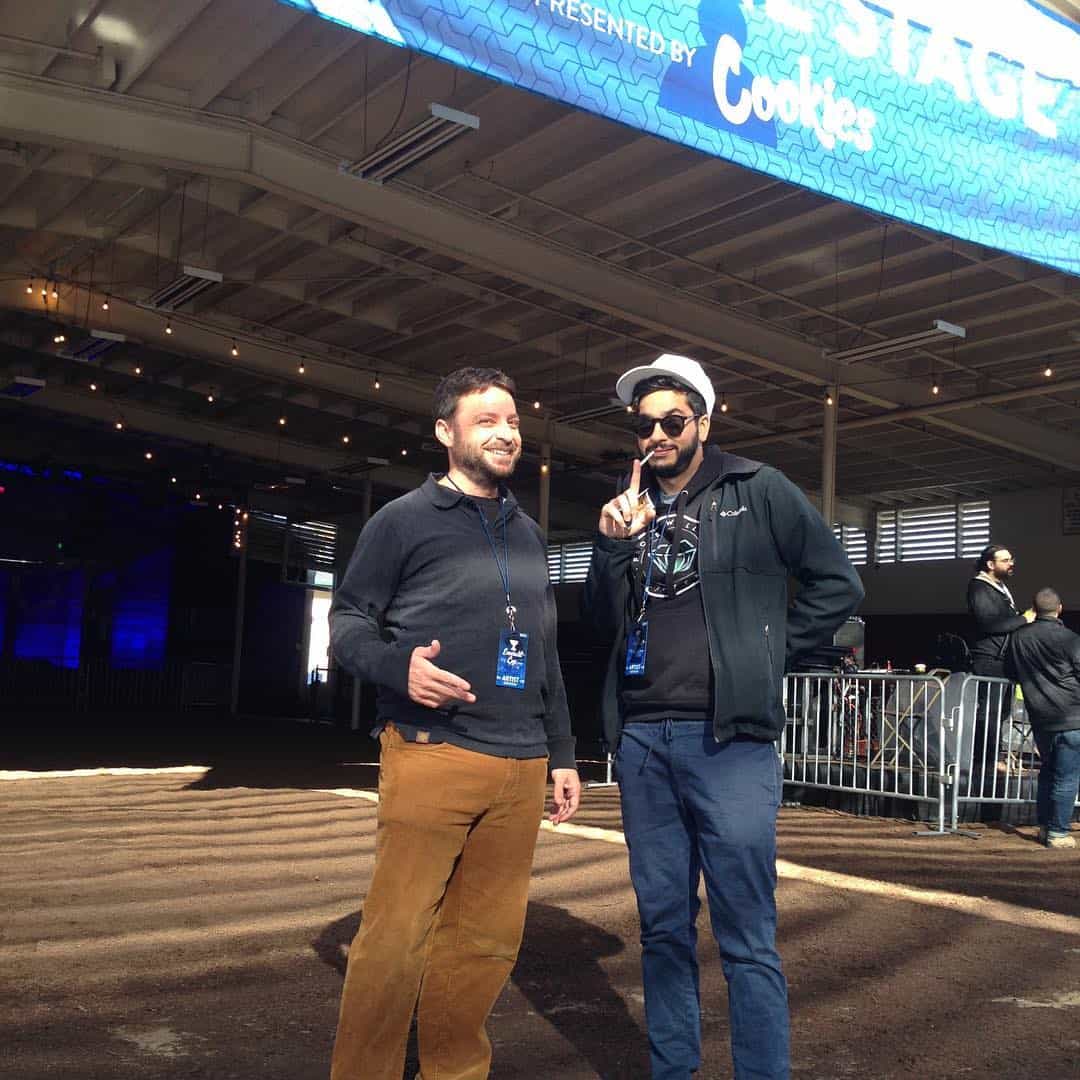 For the history buffs out there, this one is gripping and informative. Hosts Abdullah Saeed and David Bienenstock break down pivotal events in cannabis history, and they do it in a way that's funny, personable, and engaging. Have you ever wondered how weed came to be associated with jazz music? Did you know that a celebrated American novelist was partly responsible for inventing edibles? These are just some of the amazing stories you get on Great Moments.
Notable Episodes: 
Season 1 Finale: Bob Dylan Gets the Beatles High for the First Time.The title pretty much says it all. Yes, Dylan introduced the Beatles to cannabis—or so the story goes.
Season 2 Premiere: Barack Obama's Weed Years.Bill Clinton may have claimed that he "didn't inhale," but Obama's history with cannabis is much more complex and fascinating. No matter where you fall on the political spectrum, this one is a must-listen.
Target Audience: This one is great for anyone interested in the history of cannabis.
5. Dude Grows Show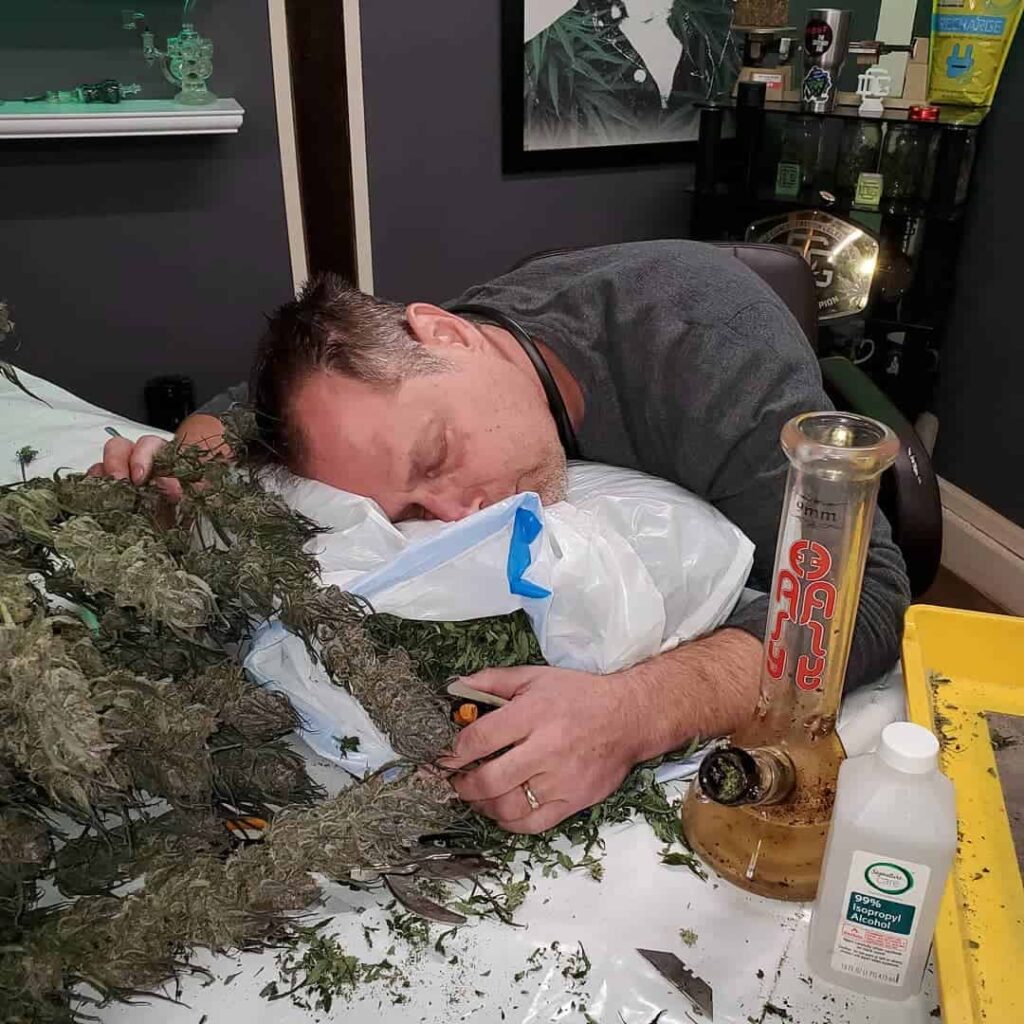 The full title, Dude Grows Show Cannabis Podcast, is a bit confusing (it's just Dude Grows Show for short), but the show is a godsend for anyone who wants to grow like a pro. Growing is infinitely complex: your soil, your nutrients, your water's pH balance, your lighting, and everything else needs to be just right. Hosts The Dude and Scotty Real break down the processes and offer invaluable tips for growers, and their banter is always entertaining.
While the emphasis is on growing, the format isn't strict. One of the things that make this one of the best marijuana podcasts is the fact that they also cover cannabis culture and news. Best of all, they actively answer viewer questions and help people to become better growers. New episodes drop daily.
Notable Episodes: 
Grow Talk 890: When & Where to Prune In Flower, Flower Room Build, Pot Size & Organic Seeds. This one 43-minute episode is densely packed with information that benefits beginning and experienced growers alike. Everything from pot size to lighting and pruning is covered.
Target Audience: Home growers, master growers, and anyone with an interest in cultivation.
6. Marijuana Today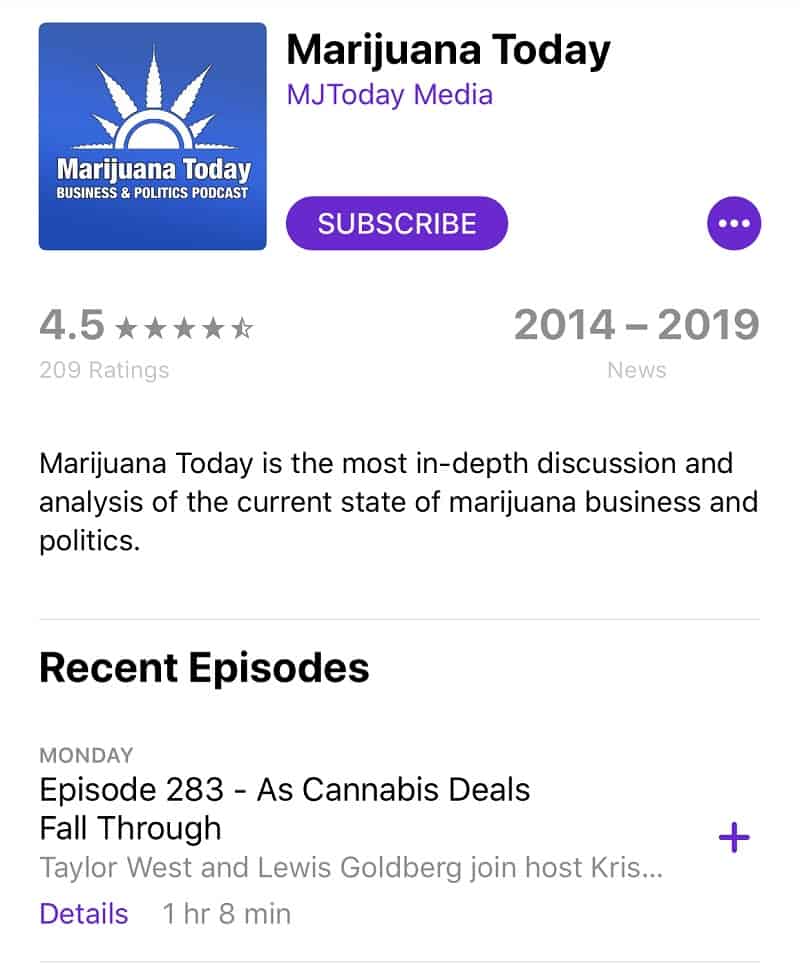 Imagine if NPR hired a slightly-higher-energy group of stoners to host an informative cannabis show, and you have a pretty apt description of Marijuana Today. Host Kris Lotlikar and a rotating group of regulars provide thoughtful news commentary and in-depth analysis of cannabis culture and politics—so like NPR, but without the annoying whisper-talking. They cover everything from the rash of vaping lung illnesses to the challenges of finding banking options as a canna-business. It's all fact-based and expert-driven, but with a sense of humor.
Notable Episodes: 
Episode 235: The State Embrace of Legal Marijuana. Though the individual news items in this story are a bit dated now, the episode takes an evergreen and in-depth look at how cultural attitudes are changing and what that means for the future of cannabis.
Episode 208: Crashing the Illicit Market. Is legalization proving to be a good or bad thing for marijuana? Kris Lotlikar and an entire panel of guests discuss the implications for legitimate cannabis businesses and consumers.
Target Audience: If you're a cannabis-loving news junkie but public broadcasting puts you to sleep, this podcast was made for you.
7. Weed + Grub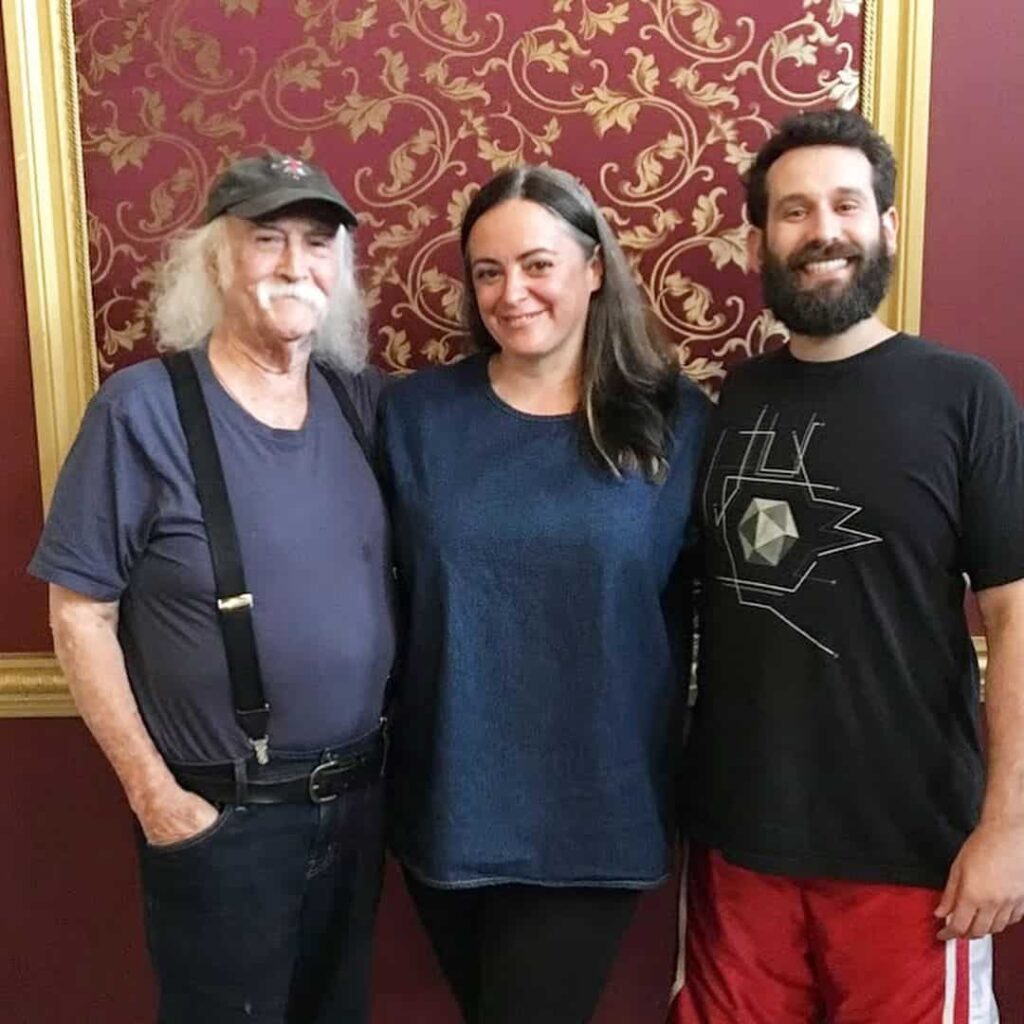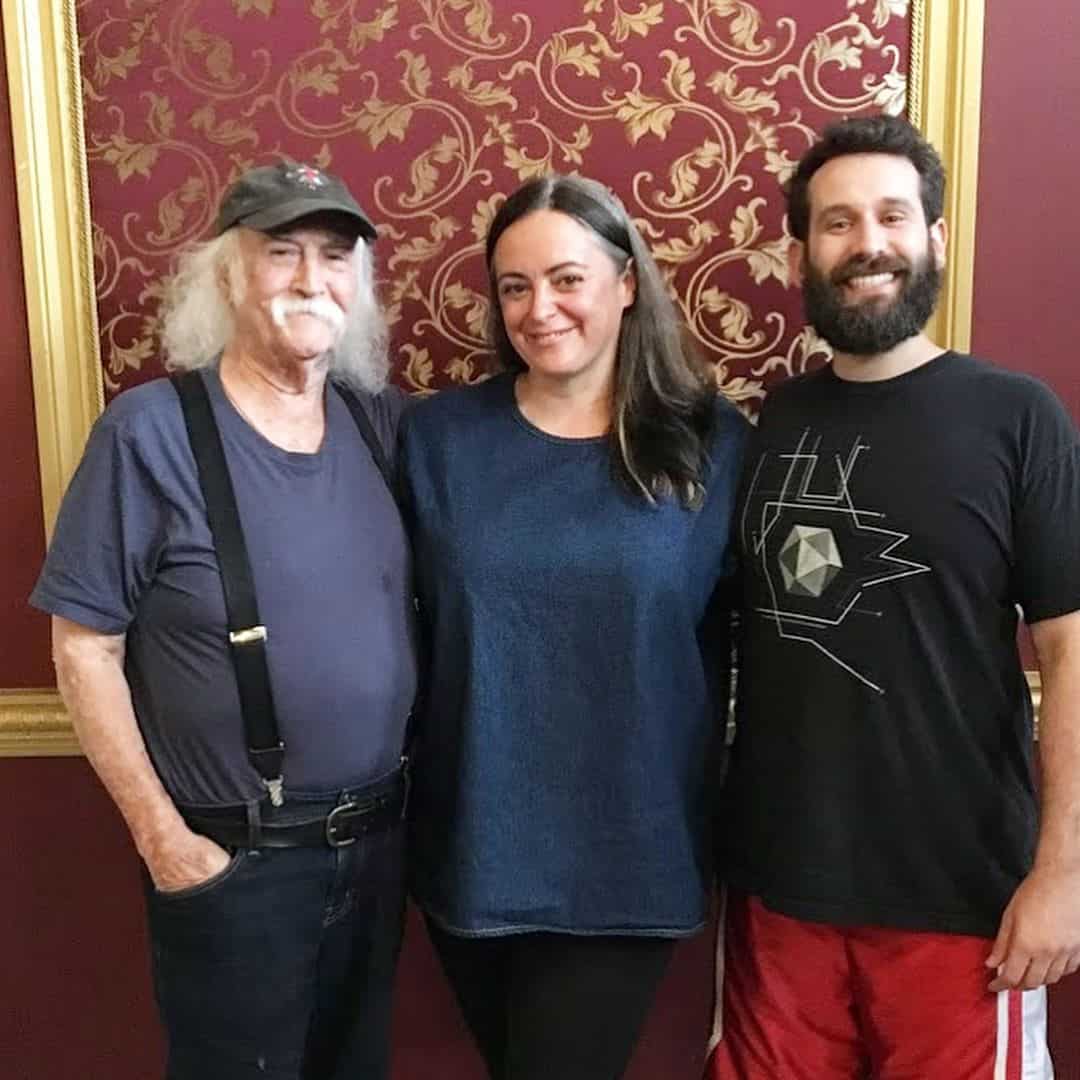 The name is as casual as the format, and that's a good thing. Hosts Mike and Mary Jane (not a pseudonym) enjoy their favorite strains and their favorite snacks while chatting up guests. And they manage to land some really impressive names, including Jim Belushi and David Crosby. No topic is off-limits. It's a loose-format comedy sort of like Getting Doug With High, but with less shouting and more relaxed dialogue.
Notable Episodes: 
Episode 50: Origin Stories & Shower Techniques.If you're new to the show, this is a great place to start because you learn how the hosts came together and get to hear some of their best NSFW banter.
Episode 93: The Good Fight With Ron Funches. Veteran comedian Ron Funches joins the collective cloud of smoke and gets incredibly real about his beef with Netflix, his life as a single dad raising an autistic son, and his unorthodox road to comedy success. Cannabis use is only mentioned passively during the conversation, but this is nevertheless one of the more engaging episodes because Funches isn't afraid to be vulnerable, offering relatable observations about the imposter syndrome and reflecting on how positivity has contributed to his success. It's both funny and inspiring.
Target Audience: Younger cannabis enthusiasts looking for pure comic entertainment that just happens to be educational a lot of the time.
8. The Adam Dunn Show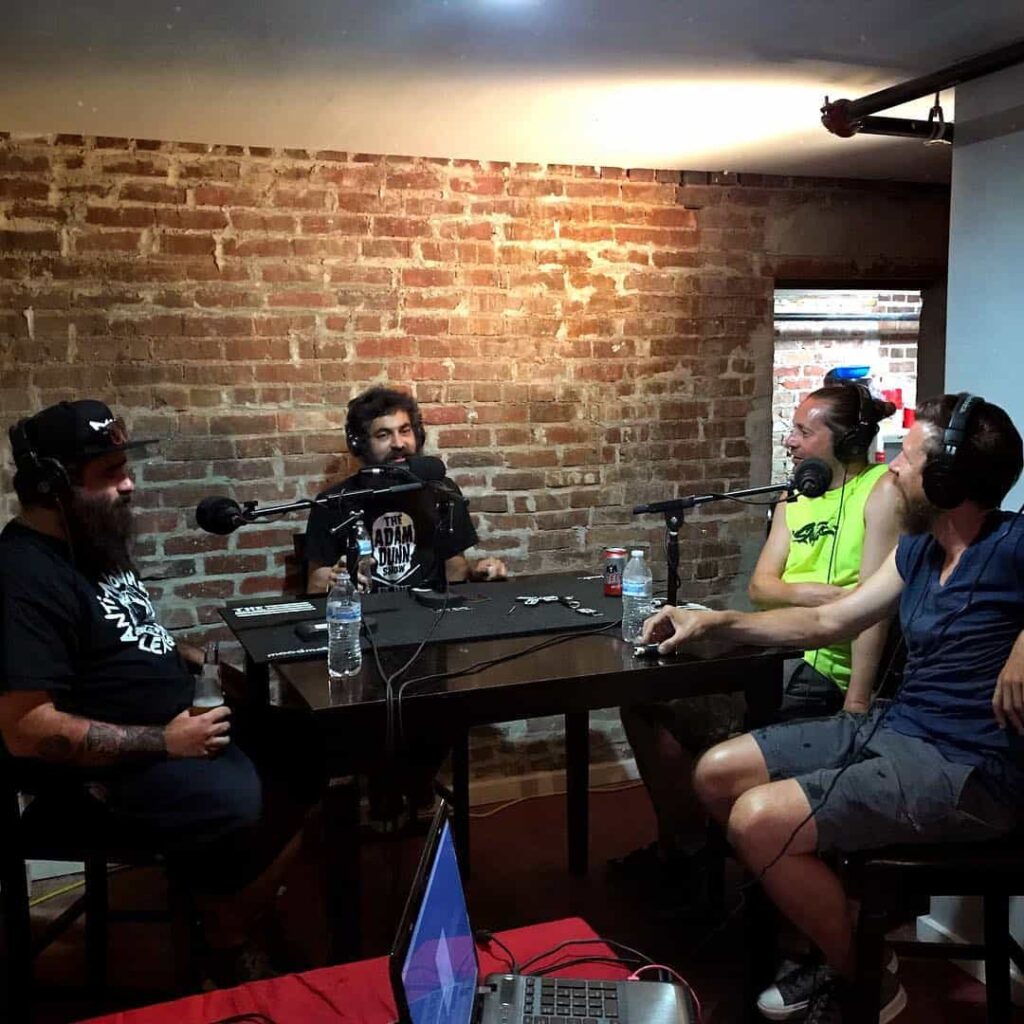 On air since 2013, The Adam Dunn show maintains a rabid cult following, and for good reason. Longtime industry veteran Adam Dunn convenes with informed guests and provides an engaging counter-culture perspective on all things cannabis. This marijuana podcast is funny and informative, and it often takes an investigative journalism approach.
Notable Episodes: 
S1E43: The TRUE History of OG Kush. The most streamed episode of the series, this provocative episode includes interviews with the people who invented and popularized OG Kush. Adam talks to Matt "Bubba" Berger, the man responsible for the strain's worldwide popularity, and digs deep into the secret underground operations that made the strain possible.
Target Audience: If you love marathon-style 3-hour episodes that really dig deep into a topic without ever being boring (think Joe Rogan), give Adam Dunn a listen.
9. Hollywood Babble-On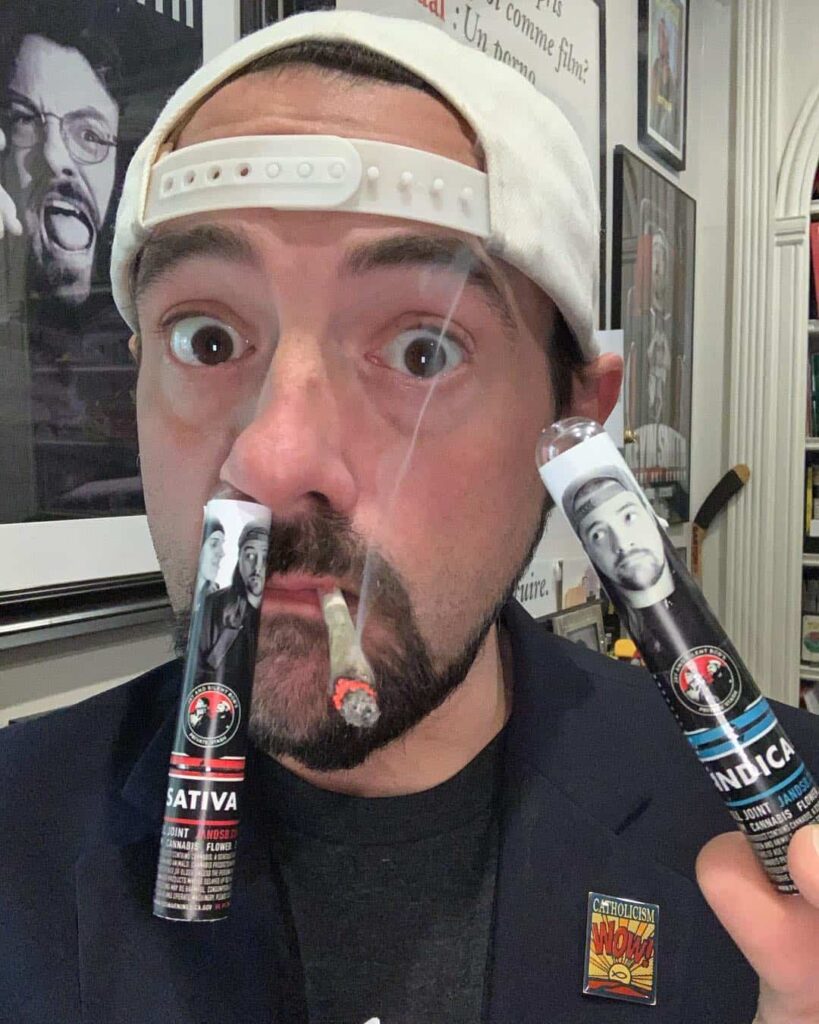 Okay, this one isn't technically a marijuana podcast (which is why it isn't higher on the list)—but it's still worth a major shout-out. Pot-culture icon Kevin Smith (film director and co-creator of the Jay & Silent Bob indica and sativa line) joins co-host Ralph Garman in front of a live audience and lampoons the latest pop culture news.
Why is this relevant? Because much of the format is based on Ralph's drinking coupled with Kevin's weed smoking. At the beginning of each episode, Kevin greets the crowd and announces which strain he's smoking on this particular evening. From there, much of the show is just Kevin—high as a kite—laughing hysterically at Ralph's jokes and spot-on celebrity impressions.
Notable Episodes: 
New Year's Babble Eve (yearly).Their annual New Year's Eve episodes—dubbed "New Year's Babble Eve"—are always a party. These episodes always feature an extra raucous live audience and an extra-high Kevin. The hosts reflect on the year's most ridiculous celebrity news and ring in the new year as only they can.
Target Audience: If you want to get educated about cannabis, this probably isn't the show for you. But if you just love stoners being unapologetically stoned, you're sure to fall in love with this show.
10. Casually Baked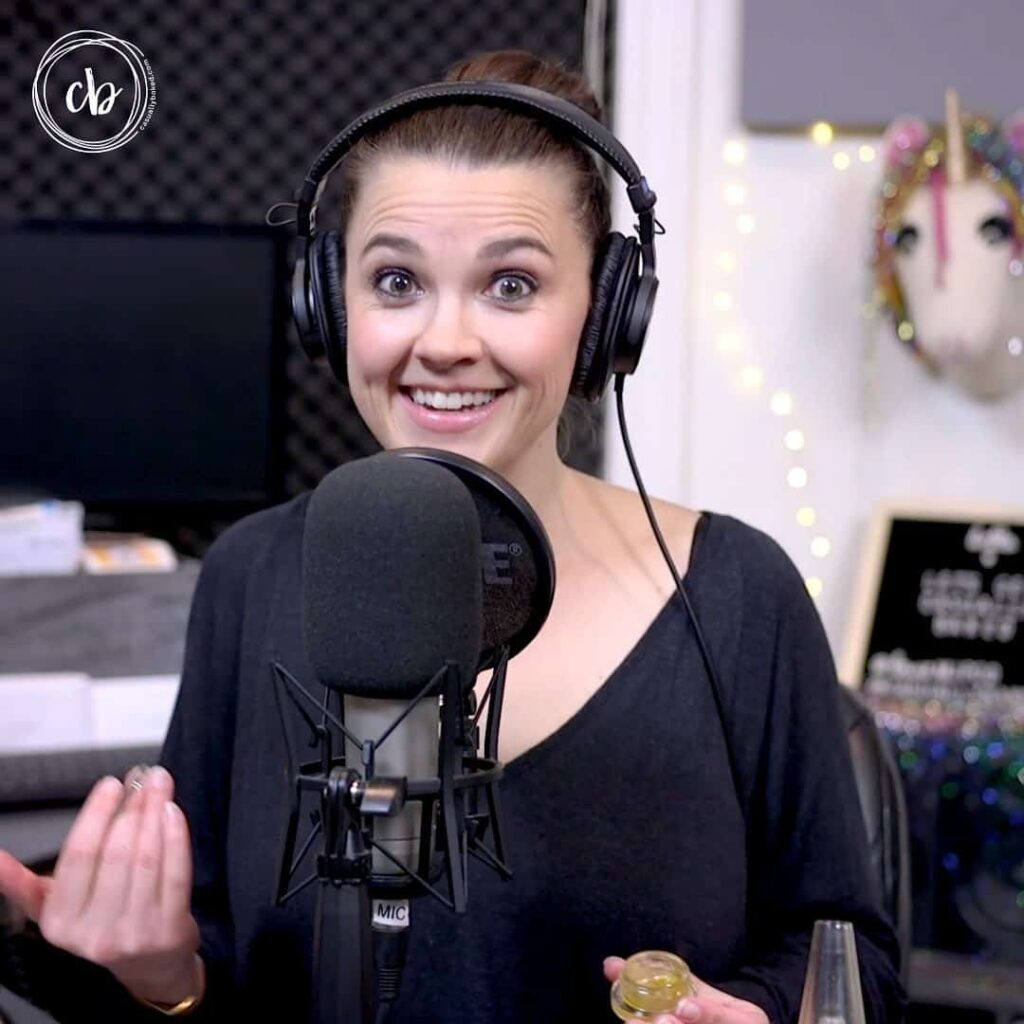 Casually Baked offers a thoughtful and often inspiring look at how cannabis can be used to improve wellness and quality of life. Host Johanna Nuding joins expert guests and digs deep into the medical possibilities, lifestyle trends, and best practices. Episodes range from 5 minutes to over an hour, and each is packed with useful information presented in an engaging, actionable way.
Notable Episodes: 
Episode 47: Your Body + Cannabis.This episode tackles the big questions, including whether or not marijuana is actually healthy and how it might be harnessed for optimal wellness. If you're new to the series, this episode (and its follow-up discussion, episode 55) is an excellent place to start.
Episode 106: Let's Talk Vaping. With all the recent concerns and controversies surrounding vaping products, this episode is a must-listen. Jo sits down with Dr. Monica Vialpando to separate the facts from the sensationalism and break down what's really happening and how to stay safe.
Target Audience: If you've ever wondered how to effectively integrate cannabis with yoga, how to get better skincare results with CBD, or even how to pursue a lucrative career in the cannabis industry, Jo has an episode for you.
11. WeedWeek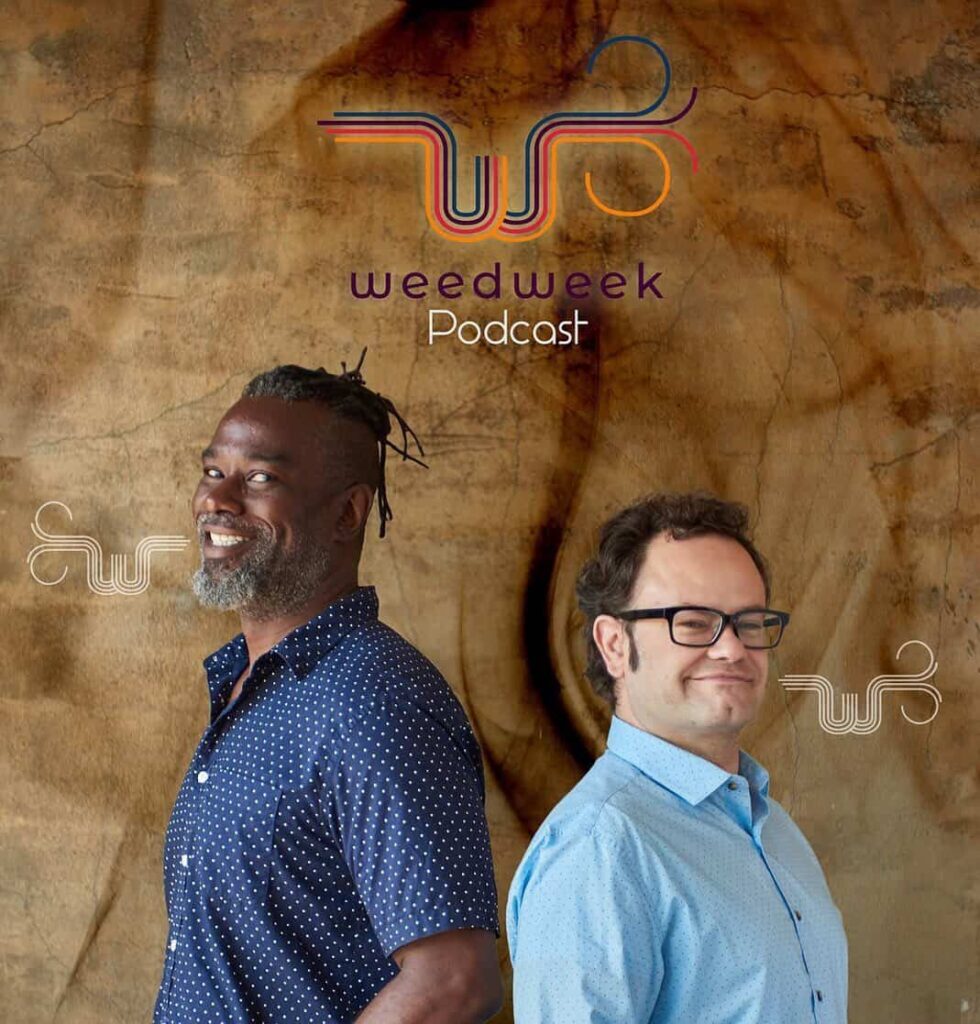 Some top marijuana podcasts focus on health, others on business, but this one covers the full spectrum: health, politics, lifestyle, growth, entrepreneurship. Hosts Alex Halperin and Donnell Alexander tackle the latest cannabis trends and development with a journalistic eye.
Guests include seasoned journalists like Barbara Ehrenreich, entertainment icons like Mike Tyson, and cannabis industry power players like Steve DeAngelo. The hosts also aren't afraid to debate guests with diametrically opposing views, such as when they took on Alex Berenson, author of Tell Your Children: The Truth About Marijuana, Mental Illness, and Violence.
Notable Episodes: 
Episode 21: The CBD Episode. There's still a lot of confusion about CBD, and this episode does an excellent job at highlighting the potential benefits and limitations. Two separate guests—a CBD business owner and a skeptical doctor—offer their insights so that listeners walk away with a much better understanding of the trend.
Episode 42: Mike Tyson – Cannabis Entrepreneur. Iron Mike reflects on his unprecedented career and how he went from one of the world's foremost boxing legends to one of the world's most successful cannabis entrepreneurs. The interview is funny, insightful, and extremely valuable for anyone interested in the business side of marijuana.
Target Audience: If you're craving something a bit more intellectual, you won't go wrong with WeedWeek.
12. I'm Too Effing High
It was only a matter of time before someone turned cannabis use into a raucous game show, and I'm Too Effing High doesn't disappoint. Each week, host James Mastraieni guides a panel of stoned comedians through a series of tests and challenges. As you can imagine, hilarity ensues. Most guests are comics with the Upright Citizens Brigade, but the show does often bring in a familiar personality like actor David Krumholtz. Weed + Grub co-hosts Mike and Mary Jane also appear in one memorable episode.
Notable Episodes: 
June 24, 2019: Ryan Meharry and Amy Ruffle. Every episode is laugh-out-loud funny, but this one stands out largely because one of the panel guests—Amy Ruffle of Fantasy Flix League—gets high for the very first time and reacts exactly as you would expect a newbie to react. Definitely a memorable ride.
Target Audience: This cannabis podcast is perfect for when you just need a laugh.
13. The Brave New Weed Podcast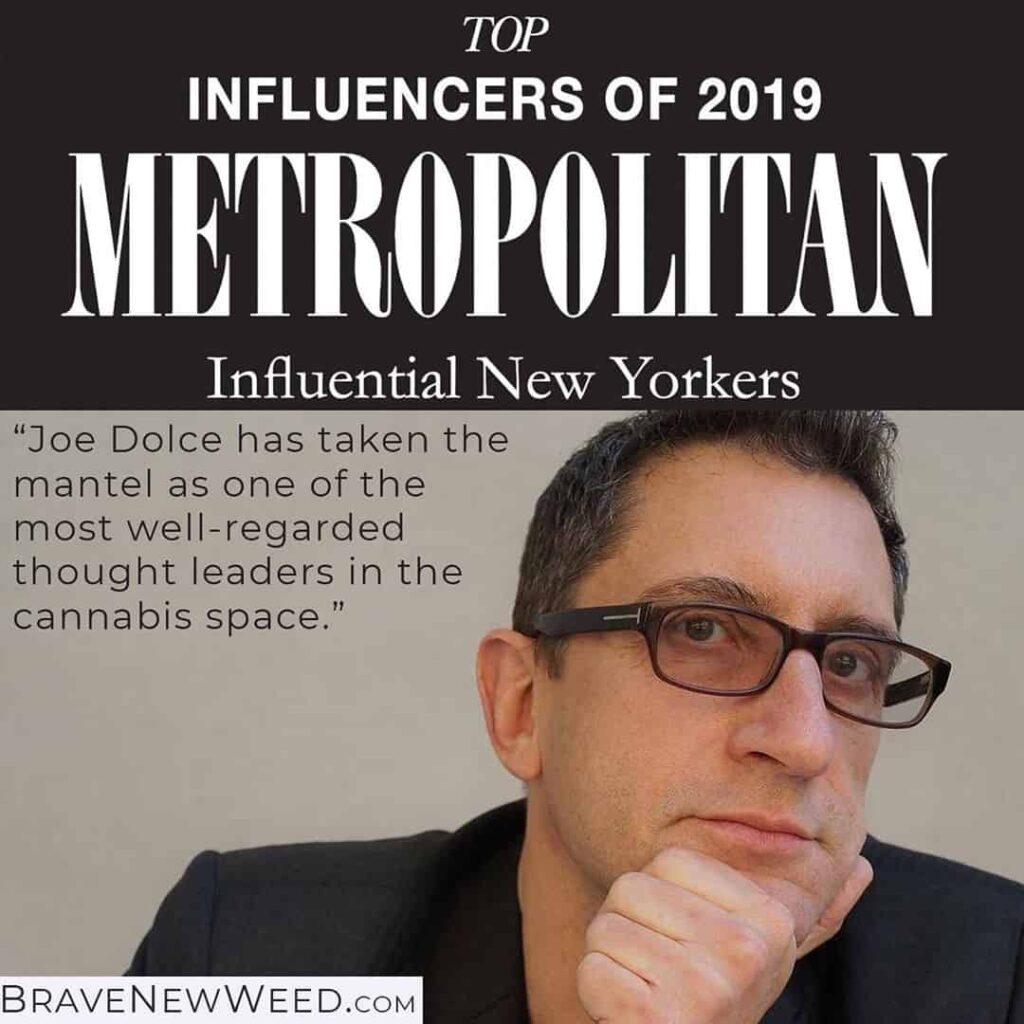 Still one of the newer programs on the list but quickly rising through the ranks, The Brave New Weed Podcast is another thoughtful anthology that brings knowledgeable guests together to discuss all things weed—from the science to the culture, the business to the health implications.
Though the topics vary tremendously, hosts Joe Dolce and Matthew Hendershot keep the emphasis largely on wellness. If you've ever wanted to dig deeper into how marijuana and CBD may be useful for arthritis, immunity, overcoming opioid addiction, and even spiritual exploration, check out this emerging marijuana podcast.
Notable Episodes: 
Episode 67: Can Terpenes Get You High?Terpenes are an important but still scarcely understood aspect of cannabis. In this episode, phytochemist James Curran breaks down the nitty-gritty of how terpenes interact with cannabinoids to influence the physical and physiological effects of cannabis use. If you think you already understand the entourage effect, this episode will show you that you still have a lot to learn.
Target Audience: Check out this podcast if you want to learn more about how cannabis can impact your health and well-being.
14. Chronic Relief With Rachel Wolfson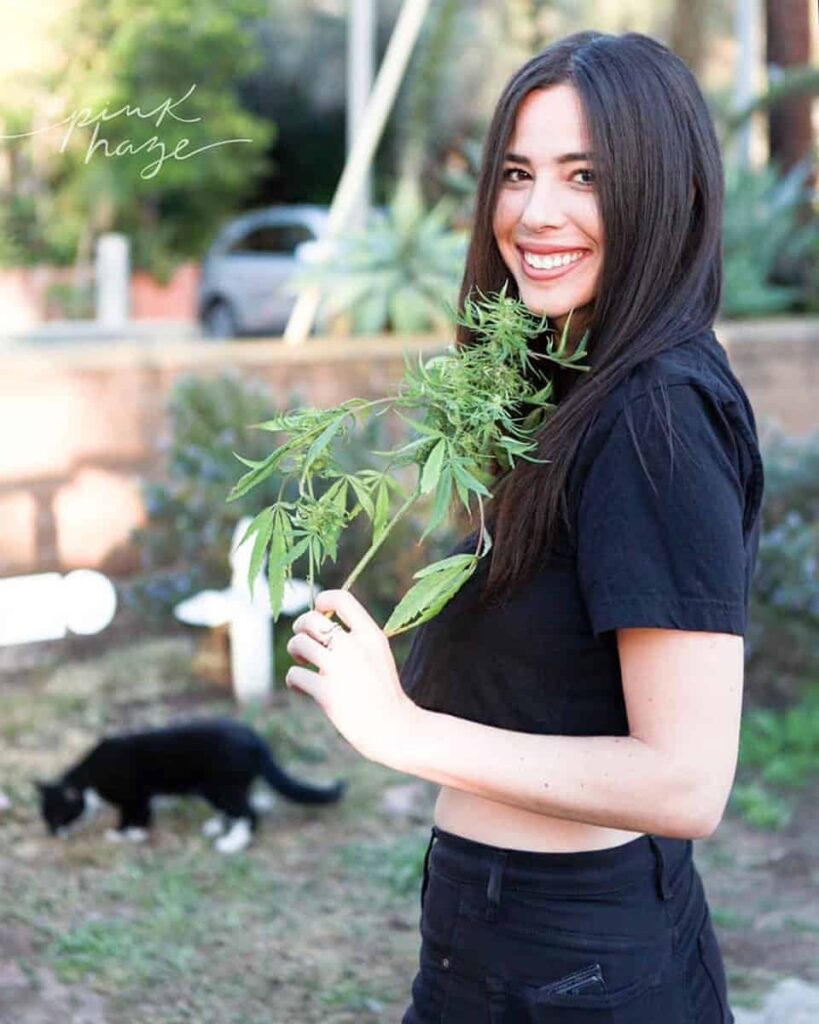 If you're looking for a great marijuana podcast where comedians get real and vulnerable (besides WTF with Marc Maron), you'll want to subscribe to Chronic Relief.Comedian Rachel Wolfson interviews major personalities like Jeff Garlin, Jim Belushi, and Kalea McNeill to discuss cannabis and mental health. Often funny but always heartfelt, this is another new podcast that's already generating a lot of buzz.
Notable Episodes:
Episode 5: Chelsea Skidmore. This is one of the rare episodes where the guest (Chelsea Skidmore) actually doesn't use marijuana—only CBD. However, her story is so compelling that it still makes for one of the most interesting episodes of the series. Chelsea recounts her addictions (starting at the age of 12), abusive relationships, chronic anxiety, and years working as a stripper before reinventing herself as a successful standup comedian and podcaster in her own right. This one is fascinating and inspiring.
Episode 12: Billy Wayne Davis. Is there a downside to smoking weed? In this episode, host Rachel Wolfson and guest Billy Wayne Davis get real about cannabis addiction. How much is too much? And when do you know you have a problem?
Target Audience: Cannabis enthusiasts who enjoy the Marc-Maron format (taking funny people and getting serious with them).
15. The Mary Jane Experience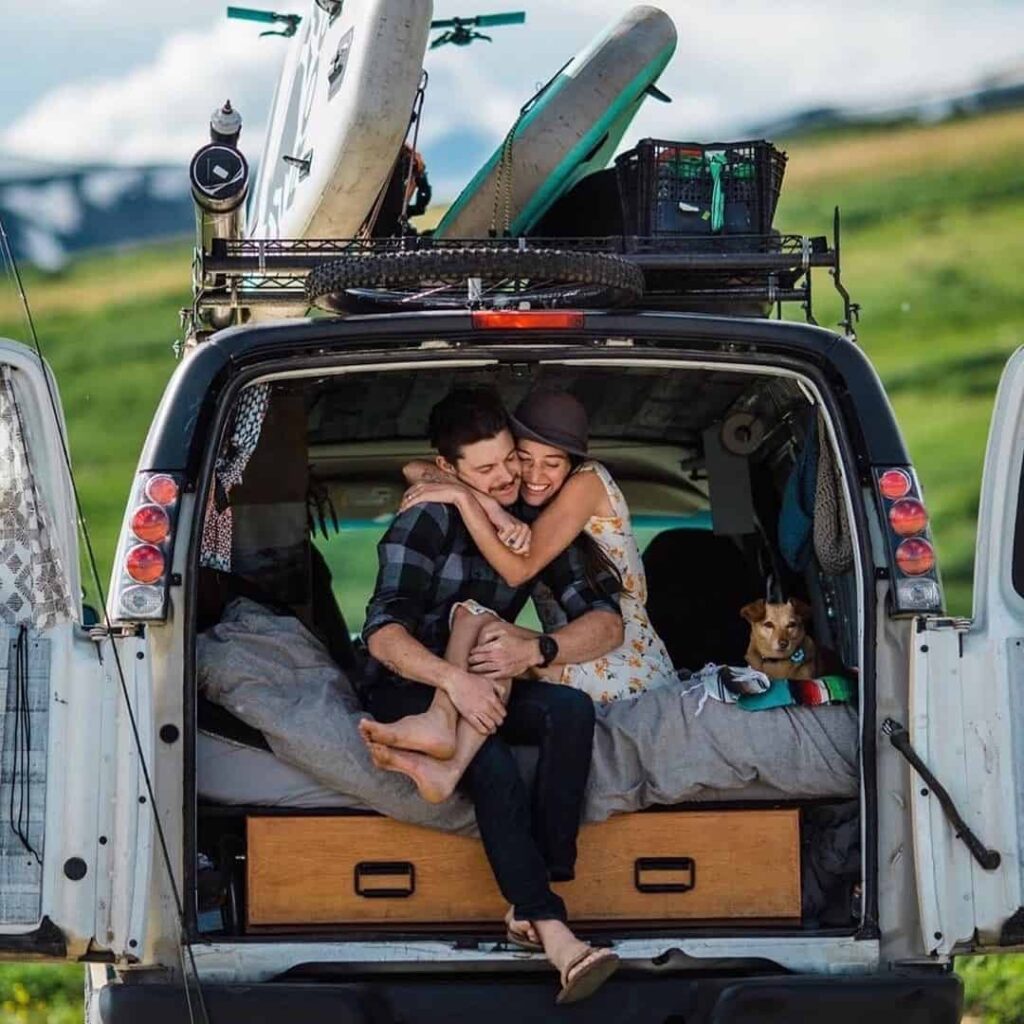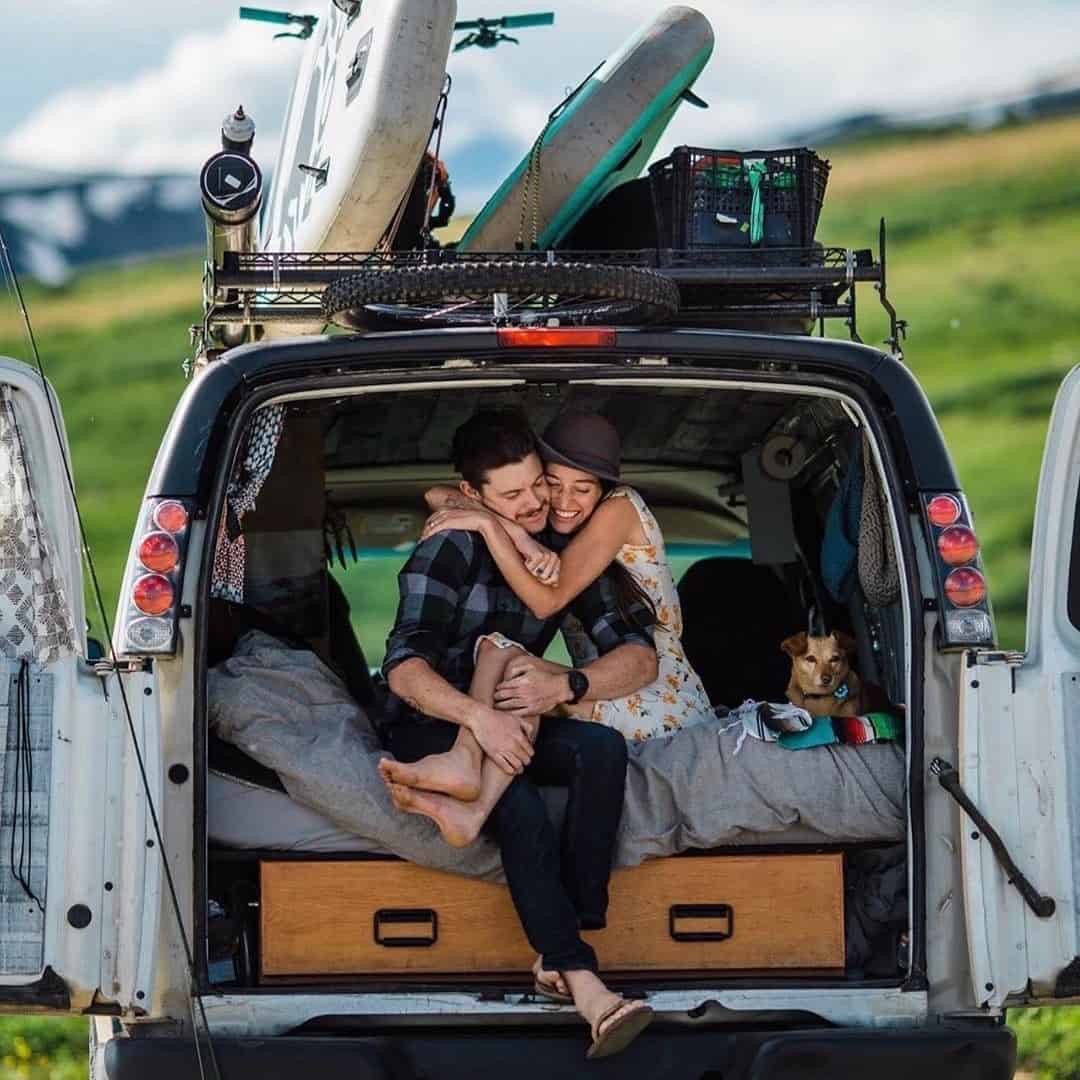 Finally, we end with another noteworthy lifestyle podcast. The Mary Jane Experience is actually a complete growing brand, which features a blog, a library of cannabis product reviews, and even a mobile podcast van. Hosts Strawberry Sequoia and Casey Jones have made impressive strides with building a DIY canna-brand driven largely by their collective passion.
The podcast is funny, entertaining, and informative, and it includes some unique topics you seldom see, like using cannabis as plant spirit medicine and the growth of women-focused cannabis products.
Notable Episodes: 
EP 1: First Experiences + Code Names.As this series is very personal, you'll want to start by getting to know the hosts: who they are, how they got into marijuana, and why they started this ambitious lifestyle brand. The episode is a short, easily digestible introduction, and it will leave you wanting more.
EP 23: Ask a Neuroscientist. The hosts went to Reddit and asked users to pose questions to one of the country's best neuroscientists in cannabis. What resulted was a fascinating expert discussion that covered such topics as cannabis and pharmaceutical interactions, the relationship between cannabis and psychosis, and much more.
Target Audience: If you want to stay up on the latest cannabis trends and research but you prefer your news to be delivered with humor and attitude, you'll love The Mary Jane Experience.
The Best Marijuana Podcasts By Category
Just to recap, here are our top recommendations broken down by category:
For general news and information: 
CannaInsider
Cannabis Cultivation and Science Podcast
Great Moments in Weed History
Dude Grows Show
Marijuana Today
Weed + Grub
The Adam Dunn Show
Casually Baked
WeedWeek
The Brave New Weed Podcast
The Mary Jane Experience
For hard-hitting journalism: 
CannaInsider
Marijuana Today
The Adam Dunn Show
Casually Baked
WeedWeek
The Brave New Weed Podcast
For comedy: 
Getting Doug With High
Weed + Grub
Hollywood Babble-On
I'm Too Effing High
Chronic Relief With Rachel Wolfson
For thoughtful personal interviews: 
Getting Doug With High
Weed + Grub
The Adam Dunn Show
Chronic Relief With Rachel Wolfson
For business: 
CannaInsider
Cannabis Cultivation and Science Podcast
Dude Grows Show
Marijuana Today
WeedWeek
The Brave New Weed Podcast
For great chemistry and banter between co-hosts:
Great Moments in Weed History
Dude Grows Show
Weed + Grub
Hollywood Babble-On
WeedWeek
The Brave New Weed Podcast
The Mary Jane Experience
For health and wellness: 
Marijuana Today
Weed + Grub
Casually Baked
The Brave New Weed Podcast
Chronic Relief With Rachel Wolfson
The Mary Jane Experience
For growers: 
Cannabis Cultivation and Science Podcast
Dude Grows Show
We've broken down our favorite podcasts, but we know that there are plenty more out there, many of which deserve a shout-out. If your favorite cannabis podcast didn't make the list, let us know in the comments!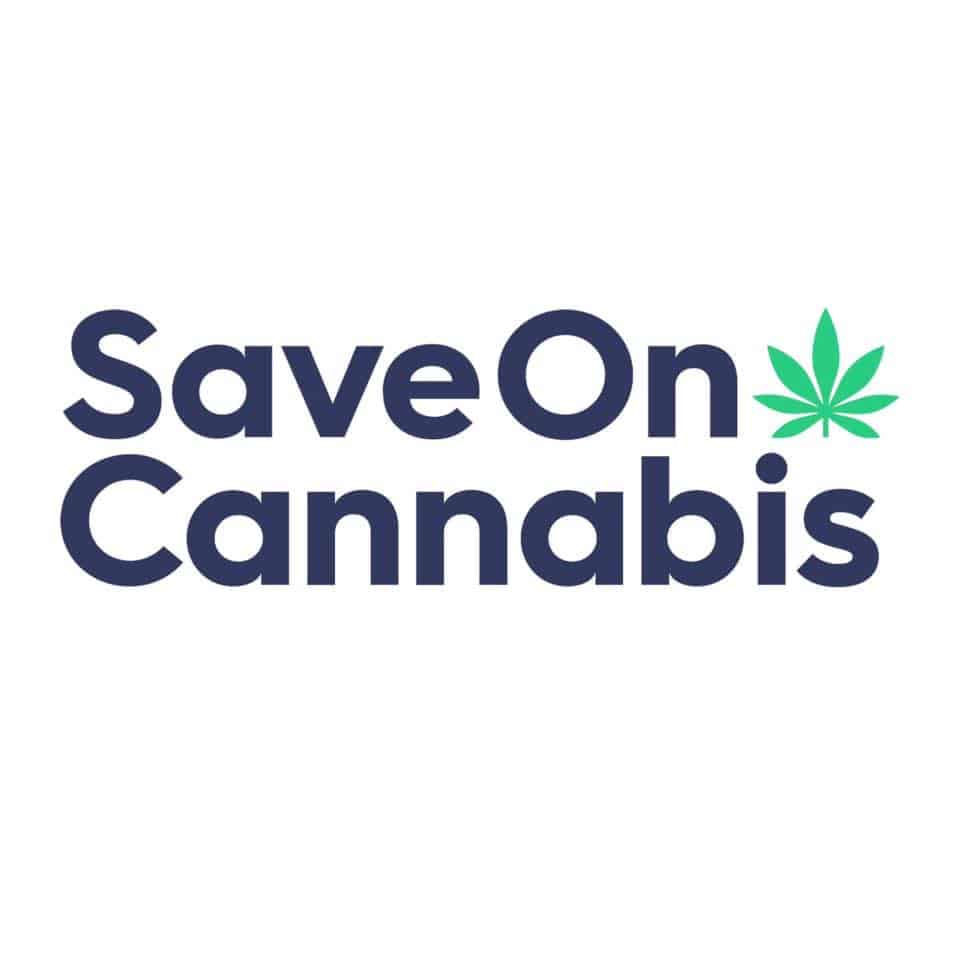 Save On Cannabis is the most trusted source for cannabis discounts and education information.  Vetted deals and clearly written articles to help you become a wiser consumer whether focused on the medical or recreational value of cannabis products.
Shop Smarter
Don't miss on the biggest deals! Sign up now for FREE.
Discover the top Las Vegas dispensaries for the best cannabis selection and customer service. Your guide to the best awaits in this guide!
Looking for weed delivery in Los Angeles? Discover your ultimate guide to getting cannabis delivered right to your doorstep.
Understand the duration of how long does a edible stay in your system and its impact on your body. Read our blog for insights.