The 5 Best Marijuana Delivery Companies in Los Angeles
Jun 18, 2020 | Save On Cannabis
If you live in the Los Angeles area, there's no reason to wait in long dispensary lines—especially in light of COVID-19. You can now have your bud delivered straight to your home just like pizza, fast food, and all that junk you regret buying on Amazon. Several great companies offer marijuana delivery in Los Angeles; you just have to find the one that works best for you. We've made it easy.
KushFly – Premier Weed Delivery in LA with a Huge Inventory
With over 200 products including flowers, topicals, vape carts, edibles, and even accessories, KushFly has one of the best selections you'll find available for delivery. In addition to offering cannabis locally, they provide 5-7 day CBD delivery throughout the country.
Deals: The company offers new deals every day, so you have to check back often. If you refer a friend, you receive a $20 credit to use on any product in their inventory. You can also earn a $10 coupon for leaving them a review on Google or Yelp. Spend more than $100, and you'll even get free delivery.
Delivery Zone: KushFly offers delivery throughout Los Angeles. They even happily deliver to the commonly overlooked San Gabriel Valley, including communities like Pasadena, Altadena, and Arcadia.
How It Works: KushFly accepts credit and debit cards. Just choose what you want on their website, and proceed to checkout. Their friendly customer service team will contact you to arrange the delivery. Then you just wait for the goods to arrive at your door.
Cons: If you don't spend at least $100, there's a $15 delivery fee. KushFly only delivers on Tuesdays, Thursdays, and Saturdays right now, but most orders arrive at your door within 1 to 2 days.
Why We Love KushFly: In addition to offering an unparalleled selection and a massive array of deals, KushFly has one of the most user-friendly systems we've seen. The order process is simple and streamlined, the deals are highlighted front-and-center, and you can always track your delivery status in real time.
Emjay – Fastest Marijuana Delivery Service in LA
Emjay offers a vertically integrated platform like no other. They maintain full control over the product inventory and the delivery infrastructure, meaning that they're able to ensure quicker and more reliable deliveries than many of their top competitors. You can find flowers, vapes, pre-rolls, edibles, wellness products, and more.
Deals: Emjay is known for their "Give 20 Get 20" promotion. Just send a friend a unique referral code for $20 off. As soon as they shop, you'll get a coupon for $20 off as well. Most impressive of all, every order qualifies for free delivery. There are no minimum purchase amounts.
Delivery Zone: Emjay is centrally located in Los Angeles. Their delivery zone spans as far north as the San Fernando Valley and as far south as Torrance. Whether you're in East L.A., Pasadena, Inglewood, Beverly Hills, Burbank, or Santa Monica, Emjay can deliver to your door.
How It Works: Emjay serves customers 7 days a week from 10 a.m. to 9 p.m. Their inventory includes popular brands like Pax, Caliva, Beboe, Sherbinskis, and Dosist. All product listings are clearly labeled with high-resolution images and pertinent details like species (indica, sativa, or hybrid), quantity, and size.
Cons: The order process can get very involved, as there are multiple steps involved in selecting a product. However, once you're ready to check out, the process goes smoothly.
Why We Love Emjay: If you reside within their delivery zone, Emjay offers delivery in less than an hour. You simply won't find anything better than that.
Splitbud – Best Weed Prices for Affordable Delivery
Splitbud claims to offer some of the best prices in L.A. While your mileage may vary, there's no denying that this provider offers some truly amazing deals. They're able to do this because they aggressively negotiate bulk pricing with a wide range of brands, growers, and distributors. They have an especially impressive selection of prerolls, vape cartridges, and edibles, but their flower selection is also on point.
Deals: New deals are posted on their homepage every day. Subscribe to their email list, and you'll always find the latest offers in your inbox.
Using the promo code WELCOME25, first-time customers can get $25 off their first order of $100 or more.
New customers can also use the promo code WELCOME10 to get $10 off a smaller order.
Refer a friend by sending them a $15-off coupon. Once they make a purchase using the coupon, you'll also get $15 off.
Delivery Zone: Splitbud has facilities in Marina Del Rey and West Hollywood. They offer delivery service throughout the city of Los Angeles and in parts of the San Gabriel Valley. Service to the San Fernando Valley is limited.
How It Works: Splitbud offers both delivery and self-pickup. Self-pickup is free for any California resident over 21 years of age and is available at both their Marina Del Rey and West Hollywood locations. Same-day and scheduled delivery are both available within their delivery zone for $10. Deliveries go out daily between 1 p.m. and 7:30 p.m. Orders are accepted daily from 6 a.m. to 10 p.m. To get started, just sign up on their website. It takes less than 20 seconds.
Cons: Customers are required to provide a phone number for text updates. Thankfully, though, this appears to be simply for the purpose of providing order updates. We haven't received any unwanted solicitations or advertisements.
Why We Love Splitbud: With prices up to 65% below retail, Splitbud really does offer some of the best rates of any marijuana delivery service in Los Angeles. We also love how easy it is to navigate their website. You can filter products by indica, sativa, or hybrid, and you can easily view all purchase options for a given product without having to search for drop-down menus or enter additional information.
Nugg – Medical Marijuana Certification + Delivery
Nugg is kind of like a Grubhub for cannabis. They don't stock their own inventory. Instead, they deliver on behalf of local dispensaries—including medical dispensaries. They pride themselves on bringing together dispensaries, doctors, and drivers for a marijuana delivery service like no other. That may be why they've been featured in High Times, Leafly, the Los Angeles Times, and even USA Today.
Deals: Nugg loves to give new customers $20 off their first order. And like Emjay, Nugg offers a "Give 20 Get 20" deal. Give someone a $20 promo code, and you get $20 off when they cash it in. One of the cooler and more unique ways to save is to sign up for their cannabis subscription service. Monthly and bimonthly options are available for $99 per box, and each box contains over $200 worth of product. Best of all, you choose the kinds of products that you prefer.
Delivery Zone: Because Nugg works with dispensaries throughout the Greater L.A. area, their delivery zone spans most of Los Angeles County. Service and product availability vary depending on how many licensed dispensaries are in your area.
How It Works: Visit their website and start shopping for products. You can filter your search by location, product type, and even dispensary type (recreational or medicinal). When you place an order, you'll receive an immediate ETA for delivery. Delivery times may vary.
Cons: If you don't live in an area with an abundance of dispensaries, you may have a more difficult time shopping. The checkout process can get confusing since each dispensary sets its own policies. Some offer free shipping, some do not. Some have minimum purchase requirements, others don't. You have to read the policies carefully.
Why We Love Nugg: We love the hybrid medical-recreational model. If you use cannabis to treat a condition but don't have a medical marijuana card, Nugg can help you get set up as a patient in as little as 10 minutes—and for just $39. This will give you access to more dispensaries and greater product inventory in your area. And whether your use is medicinal or recreational, you can't go wrong with the Nugg Club subscription box. It's just an amazing value.
Ganjarunner – Variety-Driven Cannabis Delivery in California
With delivery to 32 counties throughout California, Ganjarunner is one of the largest cannabis delivery services in the state. They have nearly 300 products, so you can choose from an ever-growing selection of flowers, vape products, edibles, and even harder-to-find products like beverages, capsules, and THC tinctures.
Deals: Rotating deals can always be found on their homepage. In addition, you can get 10% off your next order just by subscribing to their email list. There are no delivery fees and no minimum orders, so you only pay for the products.
Delivery Zone: With service available throughout the state, Ganjarunner is able to deliver to 90% of the California population. Almost everyone in Los Angeles qualifies for scheduled next-day delivery, but 90-minute express delivery is only available to select locations.
How It Works: Start by entering your location on their website. You'll see a complete list of products that qualify for express delivery (not available in all locations). If express delivery isn't available in your area, choose the next-day delivery option and place your order. Ganjarunner provides deliveries 7 days a week between 10 a.m. and 10 p.m.
Cons: The next-day and express delivery options can get a bit confusing, and the 90-minute express option is extremely limited if you live anywhere in the outskirts of Los Angeles. Still, considering the size of their zone, next-day weed delivery isn't a terrible deal.
Why We Love Ganjarunner: If you haven't been able to find a Los Angeles cannabis delivery company that serves your immediate area, Ganjarunner is worth a try. Though you might not receive your order immediately, you're all but guaranteed to have delivery options available.
Honorable Mentions for Marijuana Delivery in Los Angeles
If you're looking for even more options, there are a few honorable mentions that deserve a shout-out:
HERB: Though they have a smaller inventory and a smaller cannabis delivery zone, they offer fast and reliable delivery in areas like Glendale, Silverlake, Echo Park, and downtown L.A. They also offer discounts to veterans, seniors, and people with disabilities.
Grassdoor: Solid selection. Free delivery over $75 ($5 flat rate delivery otherwise). Unfortunately, their minimum order amount is $30, but they offer service as far out as Orange County and their average delivery time is just 30 minutes.
Green Door West: In addition to the usual flower and vape products, they have an impressive selection of tinctures and topicals. This service is unique in that they accept various cryptocurrencies as payment, specifically BTC, LTC, and ETH.
Did we miss your favorite service for marijuana delivery in Los Angeles? If so, please let us know!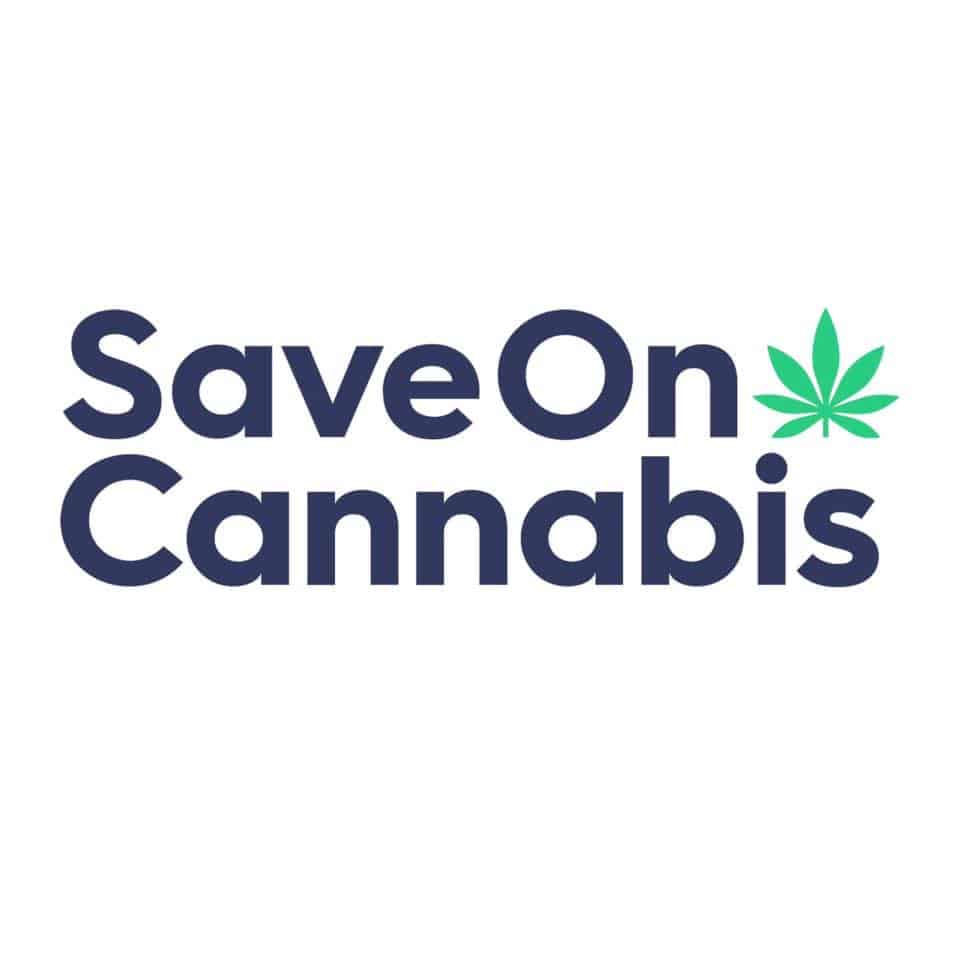 Shop Smarter
Don't miss on the biggest deals! Sign up now for FREE.
Master the Art of Cannabis Cultivation: Unlock Secrets for Potency, Yield, Trimming, and Flavor! Level up your cannabis game now!
Uncover age-old cannabis secrets in Ayurveda and TCM, impacting wellness today. Explore now for compelling insights!
Unlock the Best of Canadian Cannabis: Discover Top Online Dispensaries, Trusted MOMs, & Exciting Trends - Your Ultimate Guide!