Where Can You Smoke Weed in Las Vegas?
Feb 3, 2021 | Save On Cannabis
Blog Video Summary
Since Nevada legalized recreational marijuana in 2016, Las Vegas has become home to a new thriving cannabis market—but you can't smoke weed just anywhere in Sin City.
If you're imagining Las Vegas as a new Amsterdam where you can purchase and partake right out in the open, we've got some bad news. Public use of cannabis is strictly prohibited, and you can face a $600 fine if caught. Furthermore, major hotels don't allow cannabis use—even in your room—because to do so could jeopardize their gaming license and create a whole slew of other legal and regulatory complications.
There is good news, though. The city does have 420-friendly accommodations for visitors. You just have to know where to look.
Places Where You Can Smoke Weed in Las Vegas
Technically, cannabis consumption is only legal in private residences—and no, your vehicle doesn't count. This creates a major roadblock for tourists (i.e. the crux of the Las Vegas economy) who shop at local dispensaries and have no "private" place to go. Here are your options.
You Can Smoke In Your Vacation Rental
You don't have to stay at the Bellagio just because you're visiting Las Vegas. A growing number of visitors are opting instead for vacation rentals via Airbnb and other booking sites. Many of these properties include "420" or "420-friendly" right in their listing.
Because these are private residences, you're absolutely permitted to use your cannabis freely and discreetly. However, make sure that the listing expressly permits marijuana use on the property, otherwise you may be fined or banned from the vacation rental service.
In many cases, it's better to just use 420-specific rental property services. For example, Bud and Breakfast lists dozens of cannabis-friendly rental properties throughout the Las Vegas area.
Visit a Tasting Room
States like Colorado have become popular for their cannabis consumption lounges, which function like cigar lounges for pot lovers. Due to a number of regulatory hurdles, Nevada hasn't fully caught on to this phenomenon yet, but there are two places (so far) where you can go to get your buzz on—and they're both very close to the Las Vegas Strip.
NuWu Vegas Tasting Room.Located inside the NuWu Cannabis Marketplace, 1235 Paiute Circle, Las Vegas, NV 89106. NuWu is the largest cannabis dispensary in the world, and their Vegas Tasting Room is heralded as "the only cannabis consumption lounge in Nevada." Customers are offered a range of smoking devices including pipes, dab rigs, and bongs and are permitted to sit back and enjoy the consumption experience amid stylish surroundings.
ReLeaf Tasting Bar.Located at 2244 Paradise Rd, Las Vegas, NV 89104. An extension of the popular ReLeaf dispensary, the Tasting Bar offers a selection of THC-infused beverages. It's not a place to smoke (which is why NuWu is technically correct in calling themselves Nevada's only cannabis consumption lounge) but a place to consume THC in a unique and novel way with ice-cold canna-beers on tap. It's the classic pub, reinvented.
Please call ahead before visiting either of these tasting establishments, as they have been known to close down periodically during COVID-19 outbreaks.

Buy Discreet Products
If you're trying to consume discreetly in order to avoid detection, smoking and vaping are out of the question. Even if you consume within the privacy of your hotel room, the smells can linger long after the smoke has evaporated, potentially leaving you open to liability. Edibles, too, can emit strong, lingering smells. If you just want to enjoy a quick buzz that no one is likely to notice, you might shop for one of these discreet products:
Tinctures
Capsules/pills
Dissolvable powders
Cannabis gum (a new and intriguing offering that's gaining popularity)
If you're caught violating public consumption laws in Las Vegas or anywhere in Nevada, you may be charged with a misdemeanor punishable by up to 6 months in jail, a fine of up to $1,000, or both. So if you want to enjoy the herbal pleasures found in Las Vegas, seek out a legal avenue or at least make discretion a top priority.
Best Places to Buy Weed in Las Vegas
Now that you know where you can smoke weed in Las Vegas, the only remaining question is: Where do you find it in the first place? The Las Vegas area is home to nearly 50 dispensaries and cannabis retail stores, including a few particularly iconic establishments near the Strip. Here's just a small sampling of the dispensaries you'll want to visit in the region: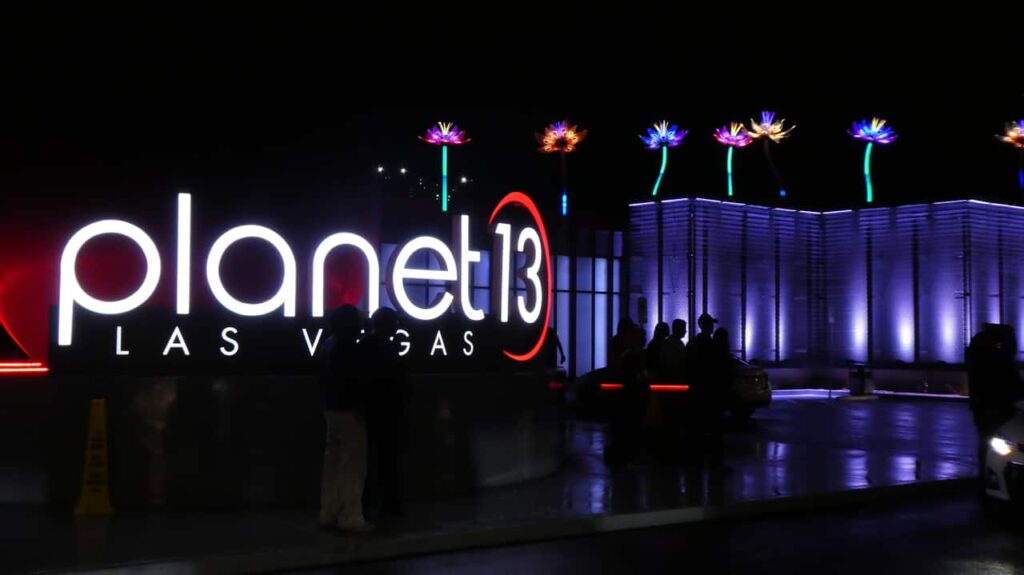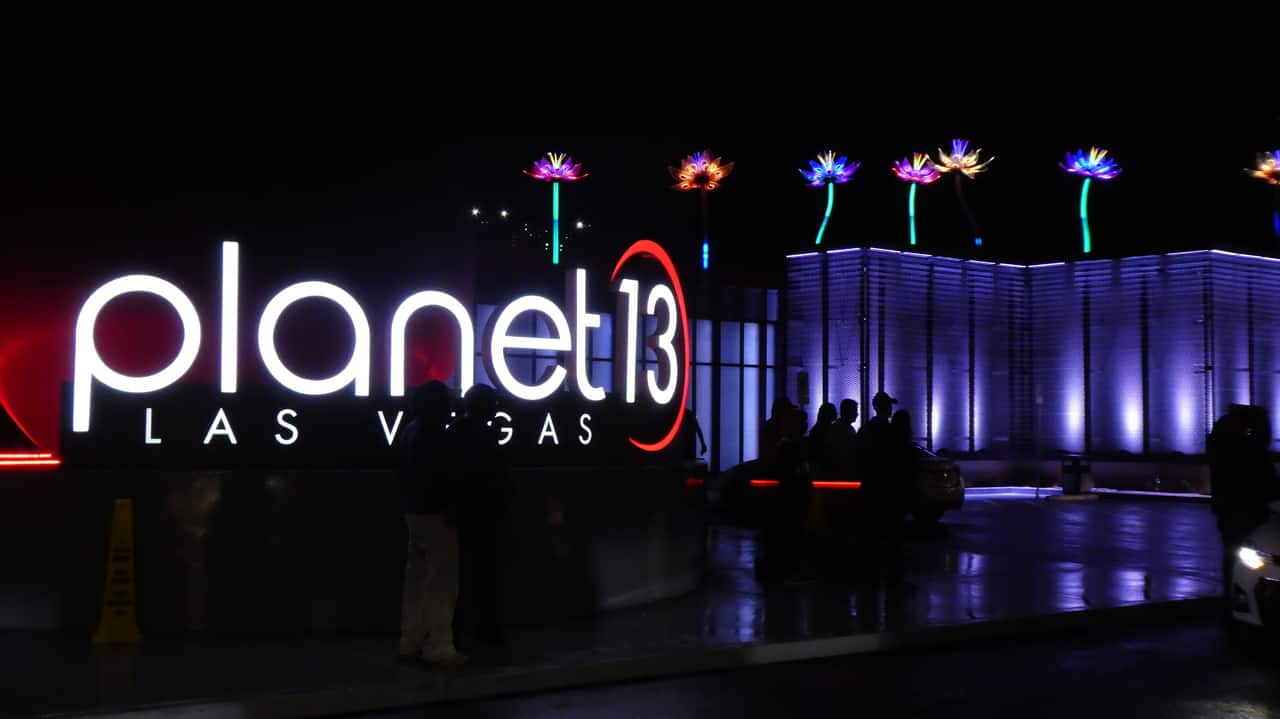 Planet 13
2548 W Desert Inn Rd Suite 100, Las Vegas, NV 89109
The largest cannabis retail establishment in the world in terms of square footage (it's a stunning 112,000 square feet), Planet 13 is more than a dispensary: it's an experience. With its unique sci-fi nightclub vibe, it appeals to tokers and non-users alike. It features LED floors that illuminate beneath your feet, eye-catching 3D wall projections, glowing orbs, and countless other sights and attractions.
Oh, and then there's the weed, which is available in every preparation imaginable. The sales floor alone is over 16,000 square feet and features an ever-growing selection of indicas and sativas, edibles, vape oils, CBD products, and more. Planet 13 is also the best place in Las Vegas to purchase Mike Tyson's signature Tyson Ranch products.
NuWu Cannabis Marketplace
1235 Paiute Circle, Las Vegas, NV 89106
NuWu Cannabis Marketplace also likes to boast of being "the world's largest dispensary." It's actually smaller than Planet 13 but has a larger showroom with over 170 feet of display counters and the most robust cannabis selection in Sin City. Shop more than 900 products from over 150 unique brands.
NuWu is also a great place to save money. Because it's located on tribal land, you don't have to pay Nevada's 10% sales tax. And as previously noted, NuWu is home to Nevada's only legitimate cannabis tasting room. Best of all, this massive establishment is open 24 hours.
Reef Dispensary
3400 Western Ave, Las Vegas, NV 89109
Reef Dispensaries is a well-known name in Nevada and Arizona, and the flagship store is just feet from the Vegas Strip, right next door to Planet 13. The property is owned by rapper Berner and features the exclusive Berner's Exotikz line of products. You can also find other coveted brands like Tryke and Khalifa Kush.
The dispensary is bright and upscale, maintaining an Apple Store vibe but with chic modern-industrial surroundings. The company is known for its concierge customer service, bringing together the best budtenders in the region to help shoppers find the perfect strains and accessories. And like all the best Vegas dispensaries, it's open 24 hours a day.
The Apothecary Shoppe
4240 W Flamingo Rd #100, Las Vegas, NV 89103
The Apothecary Shoppe was one of the first adult-use dispensaries to open in Las Vegas, and it's still one of the best. It's located right across the street from the Palms, so it's an easy jaunt for anyone staying at the Palms, the Rio, the Orleans, the Gold Coast, or any of the other hotels west of the Strip.
With its old-world, Victorian-inspired charm, the Apothecary Shoppe is another unique spot that's worth a visit. It's known for its gourmet edibles—including cakes and pastries— prepared by an executive pastry chef. The company also oversees its own craft cannabis grow operation and offers a wealth of products you won't find anywhere else.
The Grove
4647 University Center Dr, Las Vegas, NV 89119
The Grove is the first stop for many air travelers because it's located right by the airport. Open 24 hours, the Grove features its own cultivation facility and dispensary, so you can easily acquire some of the freshest bud in the region. Their signature flower, Kannabis, is particularly popular.
Shop classic strains like Gorilla Glue and Northern Lights, and try-your luck with some Vegas-centric strains like Velvet Elvis and Money Maker. They also specialize in hard-to-find preparations like capsules, canna-punch, CBN oils, and more.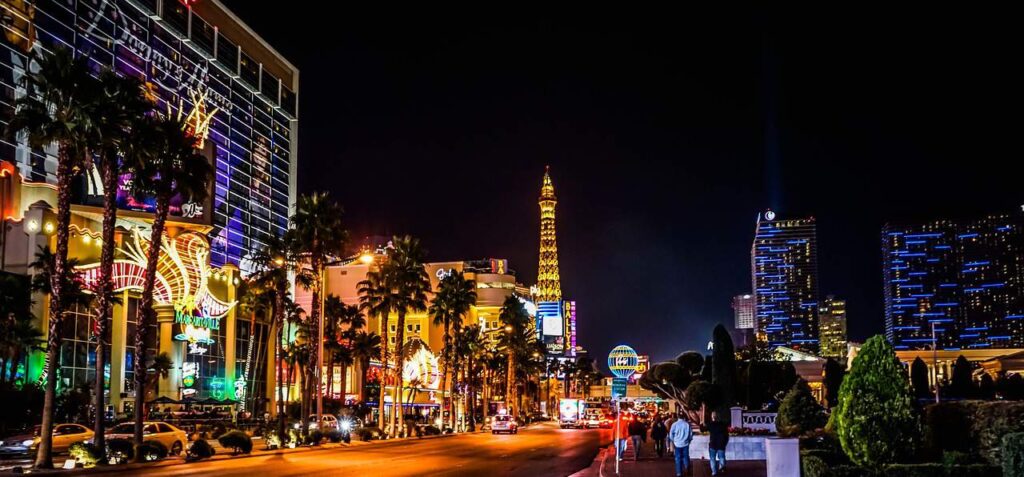 Important Things You Need to Know About Smoking Weed in Vegas
Before you head to the nearest dispensary and stock up on edibles for your vacation rental, there are a few other important things to keep in mind:
Cannabis is only available to people 21 years of age and older. It is a misdemeanor to represent yourself as being of legal age if you're under 21; you could face up to $1,000 in fines or up to 6 months in jail.
Driving while under the influence of marijuana is a DUI offense in Nevada. A first-time offense can carry a suspended jail sentence and fine as well as a suspended license.
Most dispensaries offer delivery and curbside pickup. They will not deliver to hotels, however.
The possession limits in Nevada are 1 oz. of cannabis or ⅛ ounce of cannabis concentrate. The limit is higher for medical marijuana cardholders.
It is a federal crime to transport marijuana across state lines. So whatever you purchase in Nevada you'll have to smoke in Nevada.
You will pay more for cannabis near the Strip. Because these dispensaries cater to tourists, they tend to impose premium prices. For this reason, we recommend bringing your own smoking accessories. There's no need to overpay for a bong or dab rig when you can just come prepared. You can stock up on essential accessories at Grasscity and save 12% with our coupon code, or you can browse all of our bong coupons, dab rig coupons, and more.
As long as you use common sense and heed the laws, Las Vegas can be a great place to let loose, play the slots, and experience some of the best bud on the West Coast (Humboldt County notwithstanding). So enjoy your time, and remember, what happens in Vegas stays in Vegas…usually.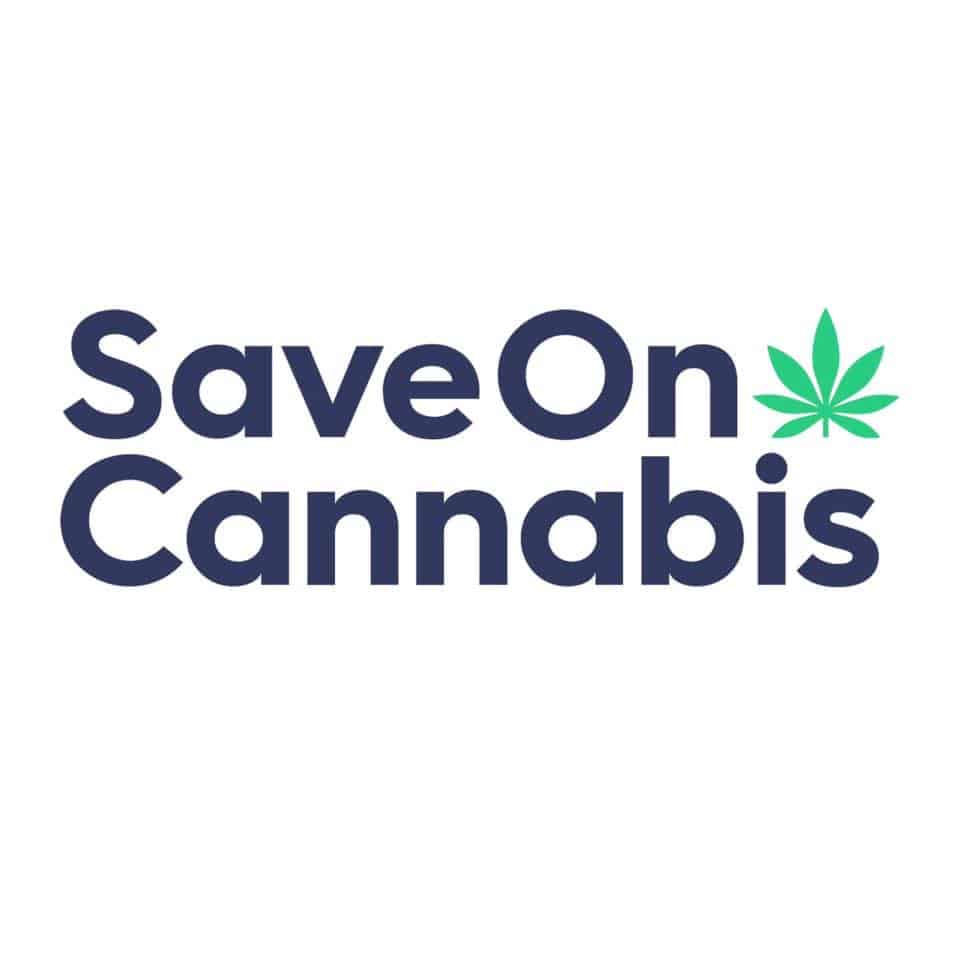 Shop Smarter
Don't miss on the biggest deals! Sign up now for FREE.
Master the Art of Cannabis Cultivation: Unlock Secrets for Potency, Yield, Trimming, and Flavor! Level up your cannabis game now!
Uncover age-old cannabis secrets in Ayurveda and TCM, impacting wellness today. Explore now for compelling insights!
Unlock the Best of Canadian Cannabis: Discover Top Online Dispensaries, Trusted MOMs, & Exciting Trends - Your Ultimate Guide!