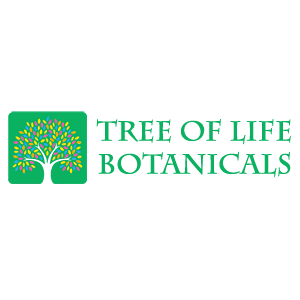 Tree of Life Botanicals Coupons
About Tree of Life Botanicals
Tree of Life Botanicals CBD Coupon Codes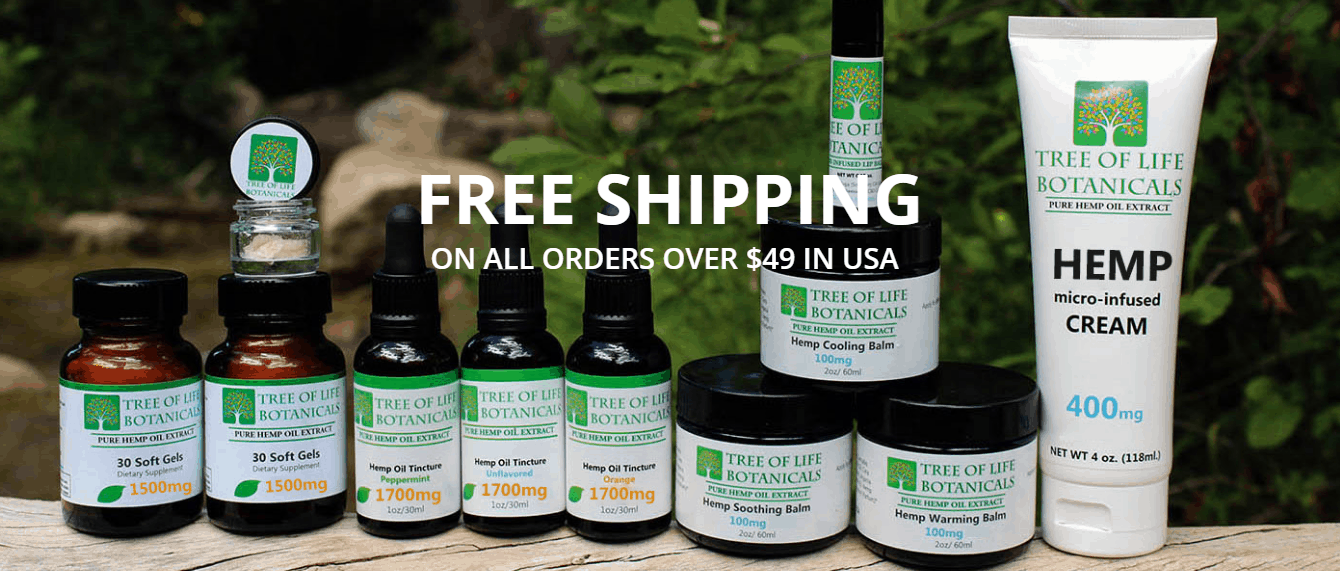 ---
Tree of Life Botanicals
Tree of Life Botanicals produces wholesale and retail CBD (Cannabidiol) hemp products from hemp grown on our multiple farms in Colorado. Our team of professional organic growers, lab operators, extraction team, breeding team, and management staff specialize in supplying wholesale and retail products containing CBD oil derived from our organically grown, high-CBD strains of hemp. We go the extra mile to ensure quality and consistency by controlling all processes from soil to oil and insist on extracting all of our hemp oil extract using in-house supercritical CO2 extraction.
---
Established 2016. From Soil to Oil
Organic Growing: Our products are derived from hemp rich in cannabidiol cultivated in Colorado using organic growing methods that take advantage of Colorado's legendary pure mountain water and unpolluted soil and air.
Carefully Chosen Strains: Our experts carefully choose only hemp strains high in cannabidiol and ultra-low in THC to breed and cultivate.
Supercritical CO2: We use CO2 extraction because it is the safest, cleanest and most versatile way to extract the most cannabinoids from our hemp plants.
Purity Testing: We test each batch of our CBD oil products to ensure they do not contain any heavy metals or other impurities. Additionally, our products do not contain any synthetic ingredients.
Potency Testing: Our third-party lab partners perform High Performance Liquid Chromatography (HPLC) today's most accurate potency testing to ensure our CBD oil products achieve pharmaceutical-grade quality every time.
---
Why We're Different
Soil to Oil
Ensures safe and potent products
Bio-Availability
Nano-emulsification process ensures high absorption rates.
Money Back Guarantee
If you're not satisfied, we're not satisfied.
---
Supercritical CO2 Extraction
Tree of Life owns multiple Supercritical CO2 extraction labs which produce the most potent oils in the market. Carbon dioxide (CO2) is naturally present in humans and is the safest way to create products. CO2 outpaces all other forms of processing since it is able to extract out more of the cannabinoids, terpenes and flavonoids in hemp than any other extraction method. Our technicians are able to create the full menu of oils available on the market through our post processing labs. If you're interested in CO2 extraction for your hemp please
Winterized raw oil

50-60% potency
Fully decarboxylated

Distillate

70-80% potency
Viscous, transparent fluid with very little flavor
Fully decarboxylated
Winterized raw oil

50-60% potency
Fully decarboxylated

Distillate

70-80% potency
Viscous, transparent fluid with very little flavor
Fully decarboxylated
Isolate

99% pure
White crystalline powder with no aroma, little flavor
Can be mixed easily into products and formulations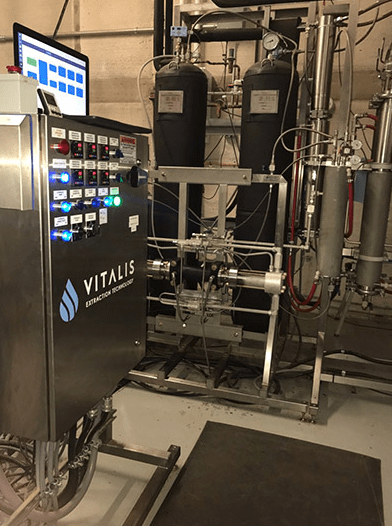 ---
Product Test Results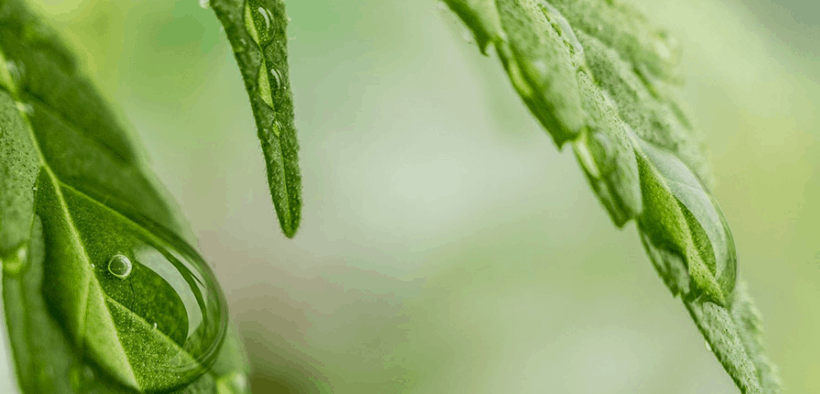 We have qualified Steep Hill Labs for accurate analysis of PCR hemp oil. The qualification has involved discussion on sample constituents, handling, sampling, and testing protocol to ensure that the results are reliable.
Our third party laboratory has reported comparable potency values, and are consistent with tests conducted at Tree of Life Botanicals. Therefore, we recommend this neutral lab for testing our samples. When sending your product to this laboratory, be sure to emphasize that you have sourced your product from Tree of Life Botanicals.
Our product labels accurately reflect the milligrams of full spectrum hemp oil extract in each bottle, which includes the measured cannabinoids in our product test results, and over 100 other naturally occurring compounds which are not measured by these tests results.
---
Save money now with verified Tree of Life Botanicals coupon codes!
---
ABOUT CBD
What is CBD?
CBD is one of more than 100 cannabinoids in the cannabis plant. Cannabinoids are a special class of chemical compounds that show potential for treatment for a wide treatment of health conditions. CBD has demonstrated neuroprotective and neurogenic effects.
Does CBD Have THC?
CBD and THC are two different chemical compounds. THC is responsible for making people feel "stoned" but CBD is non-psychoactive and can actually counteract the effects of THC.
High Quality CBD Oil
Tree of life Botanicals CBD oil is produced using the flowers and leaves of the hemp plant. Imported "hemp seed oil" is derived from the seeds & stock of the hemp plant only and have much lower CBD potency than our high quality CBD oil. Tree of Life Botanicals CBD oil is derived from plants that are carefully hand selected for their high-CBD properties. Our full spectrum CBD oil contains all of the beneficial terpenes and plant compounds. Each batch of our CBD oil is third party lab tested for quality assurance.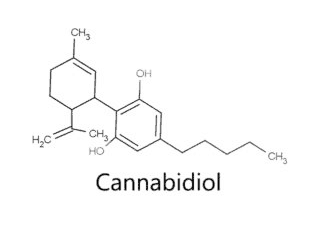 ---
ABOUT US
You can count on Tree of Life Botancials
There are countless things that make Tree of Life Botanicals different, but we have one thing no one else does–Adam Krafft, our CEO! At age 12 Adam was diagnosed with Scheuermann's disease, a painful development disorder of the spine. As an adult the condition became debilitating. He was transported to the hospital via ambulance where they used powerful drugs to manage his symptoms. This was not the life Adam wanted to live. At the end of his rope, he tried hemp oil extract–and his whole world changed! When Adam got his life back he wanted to help others do the same. Tree of Life Botanicals was born!
Two different investment groups backed Tree of Life Botanicals and its mission to help others. These investors brought to the table very unique skill sets, Dr's, PhD's and financing which helped create one of the first fully vertical hemp companies in the industry. This background and expertise in all things hemp has allowed Tree of Life Botanicals to be a trusted source for safe, potent and effective products since 2016.
Tree of Life Botanicals would like to thank you for your support in our mission to share our products and help people get their lives back!
---
Established in 2016. Registered trademark Tree of Life™️
Tree of Life Botanicals is proud to be one of the only companies in the country to have a trademark in the CBD industry. After a very exhausting application process we were granted this trademark due to our ability to produce safe, clean and effective products. Keep in mind that there are a lot of contaminated and mislabeled products on the market and because of this we are at the tip of the spear pushing for more regulations to ensure safe products for consumers.
To ensure world class quality of CBD hemp oils, we own and control every phase of the production process from seed to sale. No outsourcing! We own the farms and employ the growers. We own the cultivation and supercritical CO2 extraction equipment operated by our technicians.
While others make claims about "biggest and best" or suggest a level of quality and purity, absent of evidence, we pledge the quality of Tree of Life Botanicals with third party test results available to all.
---
Last thought
The power of medicinal hemp is gaining acceptance across the nation, not as an alternative medicine, but a mainstream and revolutionary development. Restoring your health so that you can "Get Your Life Back" is our vision for you. Cheers to your good health and working together.
---
Get the best Tree of Life Botanicals coupon codes and more at the world's largest online cannabis coupon code directory
Visit Tree of Life Botanicals for more!
People who shop Tree of Life Botanicals also like these stores