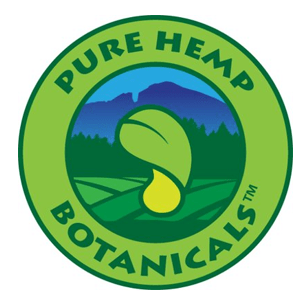 Pure Hemp Botanicals Coupons
About Pure Hemp Botanicals
Save Money, Pure Hemp Botanicals Coupon Code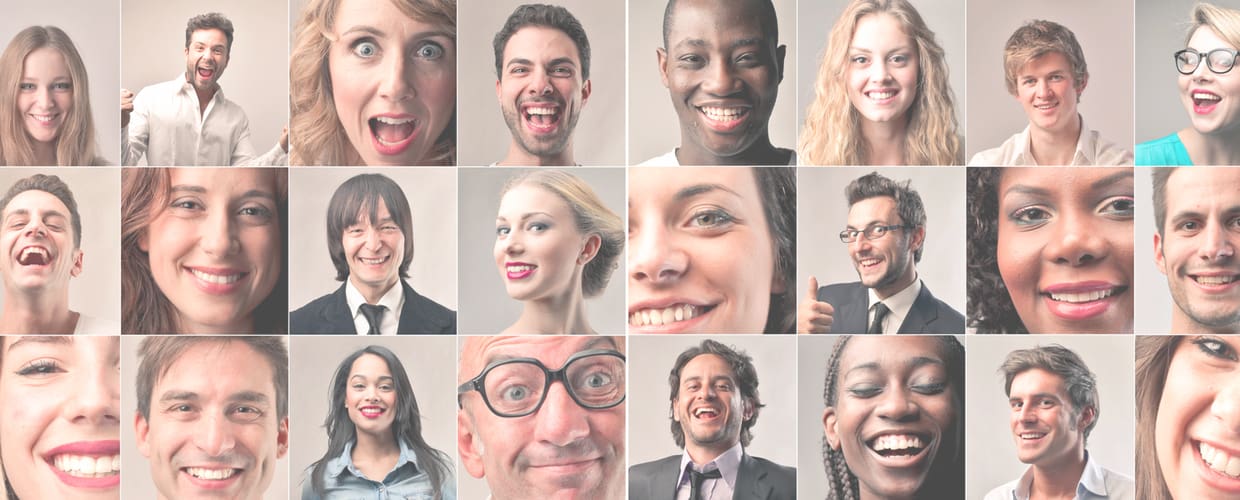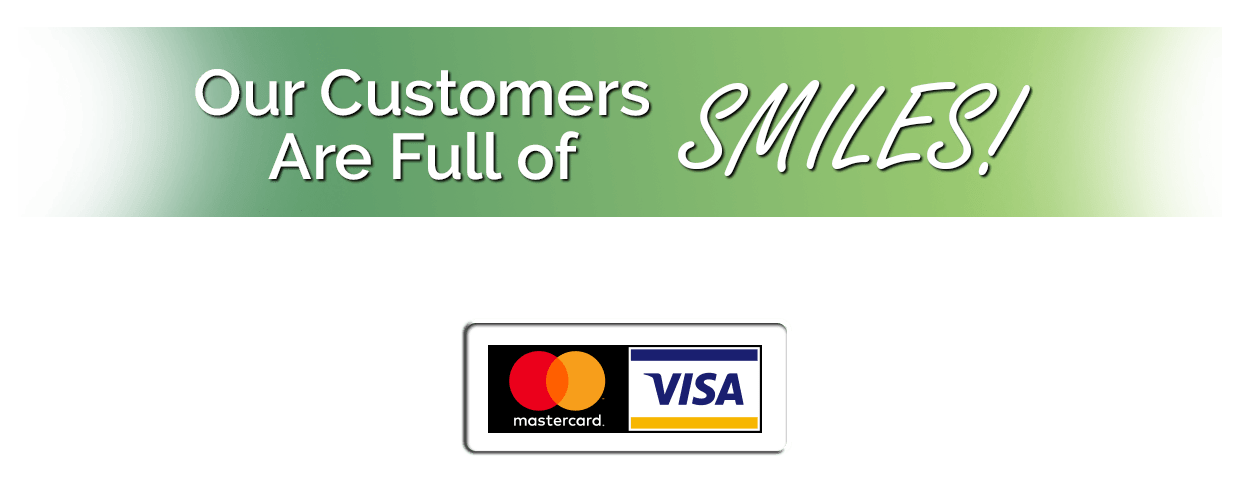 A tincture for every lifestyle
Tinctures are some of our most popular products! Tinctures allow for a customized, precise dose in a quickly absorbed formula.  We offer several options for our tinctures, to best suit your lifestyle. Carefully formulated using organic hemp oil, Pure Hemp Botanicals tincture has a smooth natural hemp flavor perfect for sublingual application. We offer the Isolated Spectrum Tincture for people seeking purified CBD with non-detectable levels of THC. We also offer a Full Spectrum Tincture with the maximum legal amount of trace cannabinoids, for a well-balanced formulation. In addition, we have our original tincture in higher concentrations – 1,500mg and 3,000mg bottles – for those who are best supported with higher percentages of CBD. We have a tincture for every lifestyle! These fast-absorbing sublingual tinctures can be used day or night.
Our tincture is created by infusing organic industrial hemp seed oil with either our Isolated Spectrum or Full Spectrum hemp extract, offered in a convenient dropper bottle. This fast-absorbing tincture can be used day or night. They are available in 300mg (10mg per dropper) and 750mg (25mg per dropper) bottles.
Grown, processed, and packaged in Colorado, Pure Hemp Botanicals controls the process from soil to oil, meaning we take pride in the quality and consistency of our products. All Pure Hemp Botanicals Tinctures are lab tested for potency and purity. Lab results for each batch of tincture are available here. Both of the Full Spectrum and the Isolated Spectrum are non-psychoactive are made from the finest quality hemp extract derived from 100% organically grown industrial hemp.
Our Mission: Compassion in Action
A healthy plant requires strong roots in order to grow. At Pure Hemp Botanicals, everything we do is driven by the root mantra of "Compassion in Action". From the hemp plants we grow organically to the cruelty-free, vegan products we produce, everything is done with the idea that by working and living with the best interests of our environment and our community in mind, we can inspire others to do the same. We strive to put compassion into action every step of the way.
Save money now with Pure Hemp Botanicals coupon codes!
Vapes
Pure Hemp Botanicals CBD Vape Oil Cartridges and Kits have become the standard for quality and flavor within the industry. With our wide variety of CBD Vape Oil flavors derived from all natural plant sources, you can ingest our high-quality oil through vapor and enjoy a flavorful experience of inhaled wellbeing. Our CBD vape oil comes in a variety of flavors and formats to enhance your vaping experience. Fit your favorite 510 threaded vaping battery or pick up one of our kits to accommodate your usage.
Our CBD Oil cartridges contain either 250mg or 500mg of pure hemp CBD oil and come in 2 flavor lines. Enjoy our fruity food-based flavors such as blueberry, vanilla, pina colada and other delicious flavors, or indulge in our premium terpene-enhanced line where we base the flavors off of cannabis strains, such as Granddaddy Purps, Blue Dream, Sour Diesel and more. Check out our fruit and terpene flavors and choose your adventure!
Capsules
If you want to enjoy the experience of hemp without having to inhale it, CBD Hemp Oil Capsules are a perfect choice. Capsules make ingesting high-grade cannabidiol convenient and easy, as they are flavorless and easier to swallow than tablets. CBD Hemp Oil Capsules offer a low-risk way to supplement your diet in a consistent and flavorless dose.
We use sustainably grown plants to make CBD Hemp Oil Capsules locally in Colorado without the use of herbicides or pesticides. All our products are non-psychoactive and derived from 100% industrial organic hemp. Pure Hemp Botanicals utilizes cutting-edge extraction technology, producing the highest quality capsules that are backed by laboratory testing.
All-natural CBD Hemp Oil Capsules set the industry standard for vegan, fair-trade gel caps, and are manufactured to offer the most benefits for a variety of ailments. We use coconut oil as the carrying agent in these capsules. CBD Hemp Oil Capsules are available in two convenient sizes: 50mg capsules in a 1500mg bottle and 100mg capsules in a 3,000mg bottle. Our different serving sizes conveniently accommodate different tolerance levels and modalities.
Teas
Enjoy your CBD with Hemptealicous!  
Hemptealicious™ – the next evolution in Tea and Wellness
Our organically grown hemp is masterfully blended with delicious organic herbs responsibly sourced and thoroughly researched for their holistic benefits, and formulated by our innovative team. Get the most of ancient traditions and modern research in one soothing cup!
We infuse our passion for whole-plant hemp products into every cup of our tea. Made with organically grown industrial hemp, our Hemptealicious™ teas contain a full spectrum of natural plant terpenes to help you feel your best. We use the highest quality, whole-plant ingredients, grown with love so you can feel good about buying products sourced and packaged locally with cruelty-free, plant-based ingredients.
Hemp's flavor is reminiscent of an earthy green tea, and offers just the right balance of flavor for a grounding, soothing element to your favorite flavors.
•    Apple Hibiscus Hemp Tea – With Apple Hibiscus Tea, gentle, sunshine-filled days will come to mind as you sip on this irresistible beverage. Sweet apple notes blend seamlessly into the tangy, exotic tones of hibiscus, rounded out perfectly with the subtle, balancing flavor of hemp. 
•    Chamomile Lavender Hemp Tea – Perfect for bedtime, frazzled nerves or at the end of a grueling day, Hemptealicious™ Chamomile Lavender Pure Hemp Tea combines the soothing properties and gentle flavors of lavender and chamomile infused with the healing benefits of hemp.
•    Ginger Turmeric Hemp Tea – Ginger Turmeric Pure Hemp Tea combines the cleansing and warming properties of ginger with the wellness powerhouse of turmeric with grounding, rich hemp.
•    Peppermint Mate Hemp Tea – Hemptealicious™ Peppermint Mate Tea combines the flavors of earthy, energizing mate and refreshing peppermint with the abundant benefits of hemp. Made with care to power you through your day, Hemptealicious™ Peppermint Mate Tea is a must-have part of your morning routine.
•    Pure Hemp Tea – Pure Hemp Tea combines the soothing properties and gentle flavors of herbal tea with the great taste of green tea. Made from organically grown industrial hemp, Hemptealicious™ Pure Hemp Tea contains a full spectrum of natural plant terpenes to support your wellness goals. Naturally caffeine free, each bag of tea contains 100% industrial hemp.
•    Spearmint Lemongrass Hemp Tea – Delicious hot and irresistible iced, Lemongrass Spearmint tea is always a popular favorite. While the organic spearmint cools and soothes you, the lemongrass offers delicate notes of brightness, and the hemp rounds it out with a delicate, subtle flavor.
Our blended flavors of Hemptealicious contain at least 30% industrial hemp in each bag.  We match complimentary flavors and plants that work synergistically with the hemp to provide you the best of both worlds.
Mints
Indulge yourself in a delicious new way to enjoy CBD. These tasty confections are one of the latest additions to our organically-grown hemp CBD products. Available in refreshing Spearmint, decadent Chocolate, and tropical Strawberry Mango, you can enjoy the benefits of a completely discreet CBD experience anywhere, any time.
Not only are they delicious, but they are incredibly efficient ways to ingest CBD! Our mints are absorbed sublingually, like our tinctures. As you enjoy the delicious flavors and allow the mint to dissolve under your tongue, the CBD will be absorbed faster than if you had just eaten it, and with more convenience while you're out and about. When used this way, the CBD is absorbed directly into your body through the mucous membrane under your tongue, instead of being absorbed through the digestive process. If you are seeking a faster way to get CBD in your body, this may be the ideal method for you.
Many of us don't want to take yet another pill, and these mints offer an effective, tasty alternative. This is a great way to make your wellness routine feel less cold and clinical, and more focused on enjoying your life! Our all-natural mints are a big hit with our friends and family, and we think you'll love them too.
Make your wellness routine a bit more flavorful with these CBD must-haves!
Save 25% off with our exciting new subscription program!
Our subscription program is designed with you in mind. With a variety of strengths and methods of application, you can get what supports you best, in whatever way you find most in line with your lifestyle!
Each month, get our lab-tested CBD products delivered to your door, for 25% less than our online prices. All you need to do is order once, and you can sit back, relax, and enjoy your monthly delivery of Pure Hemp Botanicals products.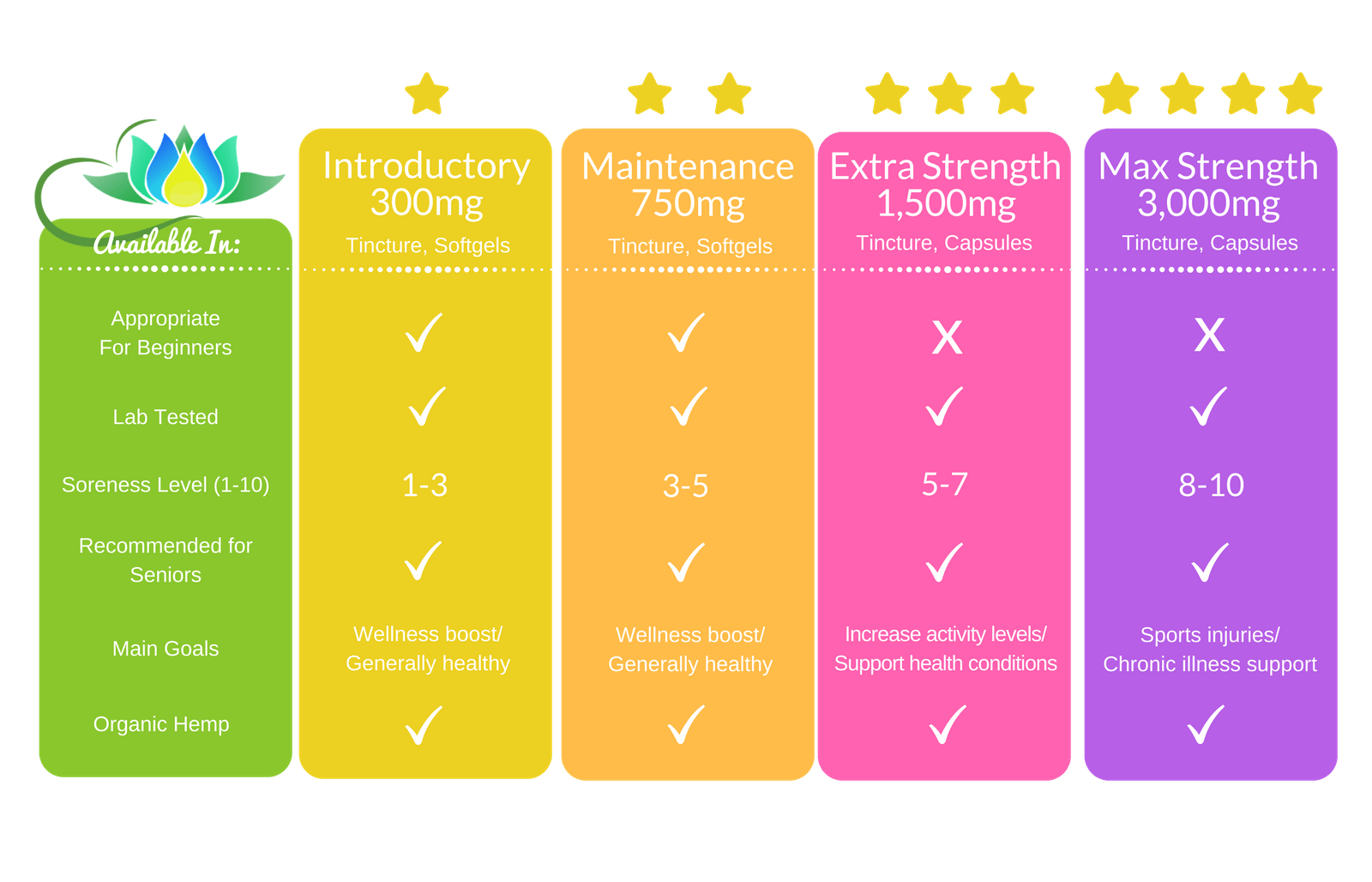 CBD and Your Pet!
Pure Hemp Botanicals is proud to present our Pet CBD tinctures, crafted lovingly for your furry friends. Our lab tested pet products are a natural support, featuring non-psychoactive hemp extract as a principal ingredient. Our formulations are carefully made to support the overall well-being of your pet. We've designed 2 different dosage bottles, to help customize the experience based on the size of your pet.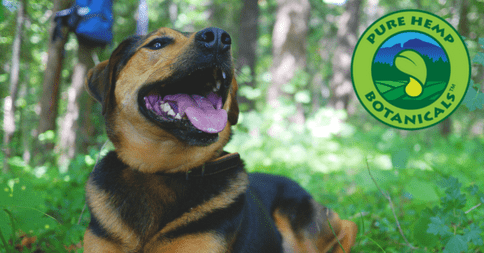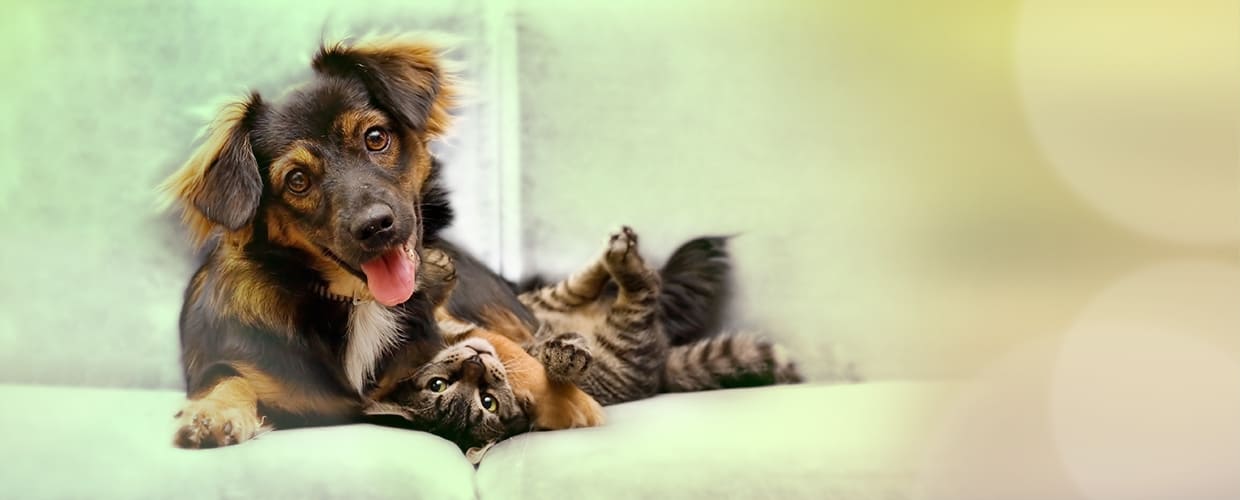 CBD For Pets? Start at Pure Hemp Botanicals
We're very passionate about CBD and how it helps animals, such as with Arthur (watch Arthur the pig's story).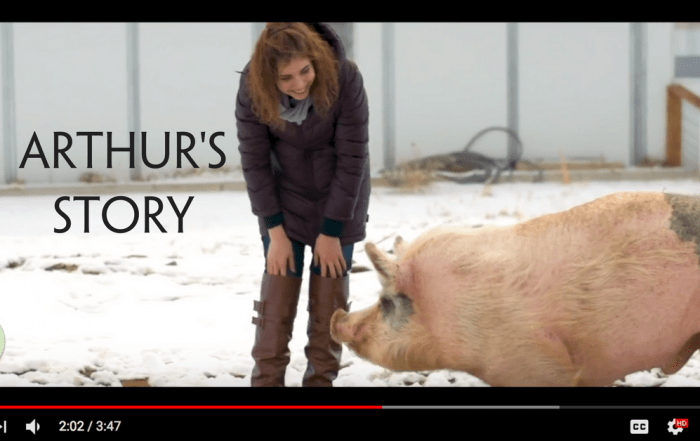 Arthur the Pig: Hemp Brings Hope
We have a really special story to share today! Chris and Dina went up to Rescued Friends Animal Sanctuary, to check up on Arthur, PHB's favorite pig. When Arthur was first rescued, he couldn't even
GET FREE SHIPPING
Shop today and get FREE SHIPPING on orders of $75 or more!
Discover
Discover the latest news and facts about CBD Oil and our products in the News section.
JOIN THE COMMUNITY
Stay connected on Facebook, Twitter, Google+, and Instagram.
Can One Plant Save The Planet?
Maybe not, but hemp can sure do a lot to make the world a better place. There are more than 25,000 different uses for hemp – from natural beauty products and holistic health products to green building materials and eco-friendly clothing. Hemp has almost as many benefits for human health and the environment as there are ways to use it. This is why we at Pure Hemp Botanicals are passionate about making whole-plant hemp products.
At Pure Hemp Botanicals, our mantra "Compassion in Action" guides our work and relationships. We serve a growing community of evolving hearts and minds to produce sustainable, plant-based, vegan, and cruelty-free products while seeking to raise awareness about and inspire others to adopt an attitude of compassion.
With compassion at the heart of our business, all the quality goods we craft, manufacture, and distribute are created through ethical, eco-friendly business practices that respect all the earth's inhabitants. Pure Hemp Botanicals not only chooses sustainable, organically-grown hemp as the basis for our goods, we also take our planet into consideration with every step in the production process from the field to the factory. All of our products and packaging are sourced with only cruelty-free, plant-based ingredients. We partner with companies like Greenhouse Growing System and Advanced Plant Processing who are as conscious of their footprint as we are: only using cruelty-free resources and practicing environmental responsibility.
A Family of Passionate & Skilled Hemp Advocates
Under the leadership of our Hemp Master, Alex Seleznov, our passionate and skilled team members at Pure Hemp Botanicals have become like family. Appreciation for diversity and human dignity are the foundation for our business philosophy which puts compassion above profit, and communication above productivity, while encouraging an ethic of service. Since we are all valued and respected for the role we play in our company—whether we are part of the production line or event team—we work together harmoniously to bring you the best whole-plant hemp products to you.
Our mission to put compassion into action extends beyond our production and distribution processes at Pure Hemp Botanicals. Part of how we work to alleviate suffering and help heal the planet is by supporting charities who are agents of compassion in our local and global communities. A percentage of every purchase from Pure Hemp Botanicals is donated to an organization whose work has a meaningful and positive impact on our world. Check out Pure Hemp Botanicals Gives Back to learn about the charitable work we support!
We hope you'll join us in spreading compassion and making the world a better place one hemp plant at a time!
We currently ship to all 50 states including Hawaii and Alaska.
International Shipping Policy
There are currently over 40 countries that allow hemp-based products to be marketed and sold. All products shipped internationally will be shipped via a method that ensures package tracking is available such as Priority Mail International. Please check with your postal service before purchasing to see if there will be any customs or taxes added in order for you to receive the package in your country. We are not responsible for any of those charges. Customer assumes all risk of loss due to customs confiscating the package and will not be issued a refund for the product price if package is confiscated or detained for any reason by government officials.
Always get the best pricing with Pure Hemp Botanicals coupon codes and more at the World's largest online cannabis coupon code directory, Save On Cannabis
People who shop Pure Hemp Botanicals also like these stores