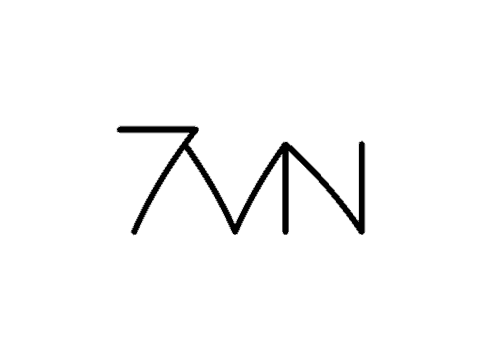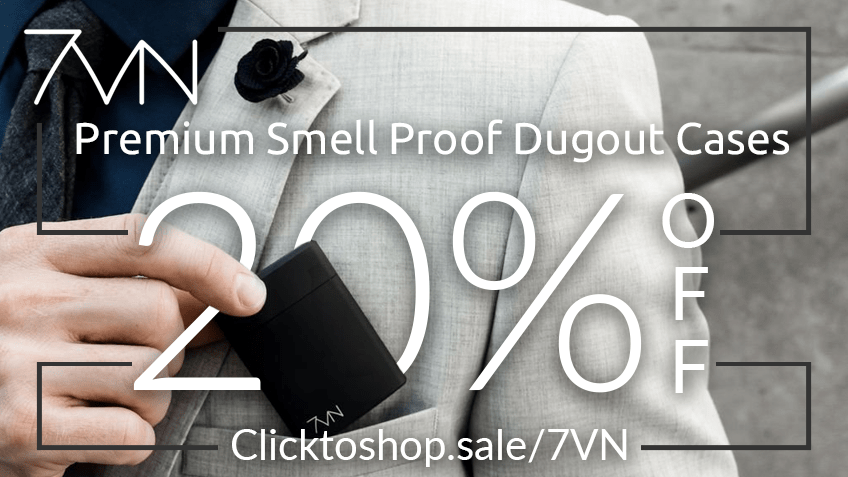 20% OFF at 7VN maker of the indestructible cannabis dugout Stashcase & one hitters!
Save Money, 7VN Coupon Code
Introducing: The "Indestructible" Cannabis Dugout from 7vn
You wouldn't settle for the low-grade herb. So why do many people buy flimsy wooden dugouts prone to snapping and breaking…we have no idea.
We built the 7vn Stashcase from sturdy machined aluminium and without moving parts – ensuring a lifetime of dedicated service to your favorite way to chill.
We know you'll love The Stashcase, but if not, we'll refund every last penny.
Add yours to cart now and experience the 7vn difference for yourself.
"This stash box is so much cooler and grown up when compared to the typical dugout. The smell-proof container and included lighter make this a one-stop smoke shop when I'm on the go. " – Jeremy P
Get the coolest and most reliable cannabis dugout on the market at the best price with this 7VN coupon code!
The Stashcase | One Hitter Dugout
DISCREET SCENT PROTECTION – scent sealing o-ring lets you bring your Stashcase to the office, to school, or to visit mom – completely smell-free. Nobody will ever know about your herb unless you want them to.
HARD DAY? LIGHT UP – 1.5×2 inch Stashcase lets you bring plenty of herb with you, so you're free to smoke before work, on your lunch break, after work, and late at night without having to restock.
PREMIUM ACCESSORIES INCLUDED – taster, one-hitter, and lighter included, keeping all your gear in one easy-to-reach case.
SECURE STORAGE – O-ring lid seal protects from water, sand, and heat. Take The Stashcase to the beach or keep it in your bag during a hot day without worrying about anything getting in or out.
SATISFACTION GUARANTEED – We love this lifestyle as much as you, and we stand behind our product. If for any reason you're not feeling it, we'll give you a full refund.
If you are looking for a cannabis dugout there is no reason not to take advantage of this deal with this verified 7VN coupon code.
Testimonials
Abrahan R.
Perfect
You will not find a better case for you. It looks elegant. It feels strong. It fits perfect. By far the best you will ever find out there. I am glad I came across this product
Will C.
Solid
Good buy worth the money.
Jonna C.
Beautifully Designed
The size and shape of this dugout are wonderful. It fits perfectly in the palm of your hand and feels great. I love just holding this thing. The functionality is top notch too. I was hiking with the Stashcase the other day and the ease of popping the top off, packing a little bowl and lightning all in one can't be beaten. It was windy out and keeping the lighter in the Stashcase while lighting it doubled as a windshield. A very well designed product. Thanks 7VN!
Jeremy P.
Sleek and convenient to carry
This stash box is so much cooler and grown up when compared to the typical dugout. The smell-proof container and included lighter make this a one-stop smoke shop when I'm on the go.
tee bee
Classy style and engineering
Elegant, simple, high quality, performs as advertised, and well engineered. You will not regret investing in this product. A definite step up from the old 35mm film can.
Nick
But this thing is awesome. Incredibly well made.
Possibly the first review I've ever written. But this thing is awesome. Incredibly well made. Very compact. And it looks great! If you like to smoke, then you need this. I'll carry it wherever I go, in case I need to get a quick smoke. Thanks to everyone at 7vn. I also got a killer sticker that's going on my board!
We were looking for a mobile, pocket-sized accessory for use with natural herbs and discovered that there weren't many great options…
That led to the Stashcase and the functionality to house everything you need in one sleek, durable, ergonomically designed case. After months of testing 7 different prototypes, the version you see today came to be. We trust that you will enjoy the experience.
Team 7vn
Why Choose The Stashcase and Not a Wooden Dugout | 7vn
HERE'S THE DEAL
We're all getting older, the type of older that means you've got a steady job where your boss wouldn't be too thrilled to learn that you're smoking the "devil's lettuce".
I mean yeah, you could wait till the weekend, invite all your friends over to your place and rip that bong you've had since college then head out for some fun, but if you don't want to make a pit stop at the house or wait till the weekend to light up?
Sure, you could bring your lighter, grinder, herb, and pipe with you wherever you go but where are you going to put all that shit… in an Altoids Mint case?
So now you're convinced, "maybe I do need a dugout"… good f*cking luck finding a good one.
"Look, a dugout is a dugout" you tell yourself as you reluctantly hit the buy button on one carved from wood out of some dude's basement.
"Yeah, I might get a splinter. Yeah, it only has room for my herb and one hitter. Yeah, I'll have to carry my lighter in another pocket… f*ck it." you think to yourself.
It's time to realize we can't just keep paying for shit pieces that don't match our lifestyles anymore.
Get a piece that says something about you and who you want to become. A piece that'll last because it's machined from high-grade aluminum, anodized for resilience, and branded to show pride. An everyday carry that is small, discreet, scent proof with an o-ring sealed chamber, AND space for your lighter.
Other dugouts don't have shit on us.
You owe it to yourself. You owe it to your weed.
Always get the best 7vn.life coupon codes and more at the World's largest online cannabis coupon code directory, Save On Cannabis.
Visit  Review 7VN for more!
People who shop 7VN also like these stores