State of North America's Top Cannabis Growing Markets
Feb 18, 2020 | Save On Cannabis
Legal cannabis sales are projected to reach $30 billion by 2025. As Canada and a growing number of U.S. states lift their long-held prohibitions, two major growing markets are finding themselves at a crossroads.
For half a century, independent growers in Northern California and British Columbia have been responsible for the vast majority of cannabis grown in North America. But as the legal marketplace takes shape, these small and craft cannabis farmers now find themselves having to contend with mega-corporations looking to grow on a mass scale. So what does this mean for the future of these once-thriving undergrounds?
California's Emerald Triangle
Located along the Pacific Coast in Northern California, the so-called "Emerald Triangle" is composed of Humboldt, Trinity, and Mendocino counties. More than 20,000 growers reside in this region, and at one time the area was estimated to account for 80% of America's illegal cannabis.
Today, cannabis remains the No. 1 industry in the area. If you have ever purchased a gram of pot, bit into an edible, or cashed in your CBD coupons anywhere in California., you've probably enjoyed the fruits of the Emerald Triangle.
History
Cannabis enthusiasts have been cultivating marijuana plants in the Emerald Triangle since the late 1960s. At the height of the counterculture movement, there was a mass migration among San Francisco's flower children, many of whom moved north into the dense wooded region along Humboldt and surrounding counties.
The new residents quickly learned that the area has some of the country's best growing conditions. Small marijuana farms started popping up across the region, with plants growing as high as 15 feet. For decades, these growers worked in secret and maintained a thriving underground trade with influence that spanned worldwide.
When California passed Proposition 215 in 1996 and legalized cannabis for medicinal purposes, many of these growers were able to parlay their once-illicit operations into a legitimate business. Many more growers moved to the area to benefit from the prime climate conditions.
Why Cannabis Is So Profitable in the Emerald Triangle
The Emerald Triangle has been referred to as the Napa Valley of weed. That's because the ideal climate conditions create the perfect growing environment. California's Mediterranean climate provides ample sunshine and temperate weather conditions while the rich soil provides a wealth of nutrients. The morning marine layer coats plants with a nourishing fog courtesy of the nearby Pacific Ocean.
Because the conditions are so perfect, the quality of cannabis grown in this area is far superior to that grown in most other regions of North America. As a result, marijuana grown in the Emerald Triangle typically has a higher price tag than herb grown elsewhere.
Because the marijuana of the Emerald Triangle is so highly prized, regulators are currently outlining a process to develop state-authorized cannabis appellations. The CalCannabis Appellations Project seeks to divide the region into appellations, or designated regions where licensed growers and manufacturers are authorized to label their product with the region name.
It's similar to the rules for manufacturing Tequila in Mexico or ensuring that anything labeled "Roquefort cheese" was appropriately aged in the Combalou caves of Roquefort-sur-Soulzon, France. If the CalCannabis project indeed goes live in 2020, you'll be able to purchase officially licensed Mendocino County Cannabis or Humboldt Cannabis.
How the Cannabis Market Is Evolving in California
Though small farmers in the region have had to adjust and evolve, reports indicate that these growers are still doing extremely well. Though larger corporations have already set up shop, smaller growers have leveraged the popularity of craft cannabis to their advantage.
Companies like Sol Spirit Farm in Willow Creek rely on small operations that emphasize sunlight and cultivation by hand. Their small-batch operations ensure greater quality control, and so their cultivation process is at the heart of their marketing efforts. As a result, they're able to appeal to quality-minded consumers and organic cannabis enthusiasts. This gives them a slight competitive edge against the larger players.
These types of organic, small-scale farmers will continue to thrive in California if Flow Kana has anything to say about it. Flow Kana is an organization that helps local Emerald Triangle farmers to move into a larger legal distribution model and partner with major dispensaries. By helping these farmers to grow their brands, tell their stories in an impactful way, and reach a wider consumer base, Flow Kana is working to bolster the craft cannabis scene in Northern California and promote impeccable quality standards that the larger brands can't compete with. And that's just one way these smaller operations are maintaining their competitive edge in the evolving marketplace.
British Columbia
British Columbia represents North America's other preeminent growing market—though other Canadian regions like Ontario are picking up steam as well. In B.C. specifically, the growth empire is largely centered around the Kootenay-Rockies region in the southeast, just west of Alberta. The area is home to the legendary B.C. Bud, which is estimated to account for 40 percent of marijuana and cannabis seeds produced in the nation.
History
The Kootenay-Rockies region has been a premier Canadian growing spot since the early 1970s. Much like the Emerald Triangle, it attracted growers for its prime environmental conditions and relative seclusion.
In many ways, the history of B.C. cannabis mirrors the history of Emerald Triangle cannabis. For instance, the industry took off in B.C. about five years after it took off in Northern California, also driven largely by hippies and counterculture activists. In addition, the movement in California may have had a ripple effect that impacted the B.C. industry. Much of the cannabis grown in the U.S. is smuggled across the northern border to bolster the Canadian industry.
When the Marihuana Medical Access Regulations (MMAR) were enacted in 2001 to establish a national medical marijuana program, B.C.'s underground market became a legitimate industry for many small growers. The government began issuing Designated-Person Production Licences to authorize growers to cultivate cannabis and provide it to approved dispensaries.
Since marijuana was legalized in 2018 under the Cannabis Act, there has been some concern that the reign of B.C. Bud may be nearing its end. However, the market remains strong for the time being and new government programs are being proposed to support legacy farmers and promote smaller-scale operations.
Why Cannabis Is So Profitable in B.C.
Much like the Emerald Triangle, the mountainous regions along the Canadian Rockies and Kootenays are equipped with pristine growing conditions. The area boasts the optimal amount of sunlight and moisture coupled with rich soil. The cannabis is known for being incredibly high-quality and has won dozens of industry awards. In the past, a pound of B.C. Bud could fetch upwards of $3,000 when smuggled into the U.S.
With legalization now in effect, the provinces of Canada—including British Columbia—are working to create sustainable business conditions for private sellers. The country has a dual public-private model for retail that allows small and independent businesses to operate under fair conditions without provincial wholesalers pricing them out of business.
In addition, communities like Central Kootenay are working to promote straightforward licensing procedures and ensure that cannabis remains a staple of the local economy.
How the Cannabis Market is Evolving in B.C.
Though large organizations like B.C. Bud Depot and We Grow B.C. are thriving in the area, there's a burgeoning craft cannabis scene that's keeping smaller operations in business.
Each province has its own laws regarding the cultivation and sale of cannabis, but B.C. is pushing hard for small-business-friendly legislation given its long history of canna-business. The Craft Cannabis Association of B.C. has been instrumental in promoting small-scale growers to ensure sustainable, healthy products that support the local economy.
The B.C. Chamber of Commerce has also been lobbying communities to enact policies favorable to small growing businesses. Among other things, the Chamber is encouraging laws that would prioritize the purchase of B.C.-grown products, provide market priority to micro-class licensees, and allow cultivators to sell directly to retailers and to the public.
Because Canada still limits online sales to government-run operations, craft businesses are relying on cannabis tourism to keep their businesses thriving. Cannabis tourism is already taking shape in the Canadian Rockies, and this presents a golden opportunity for craft businesses.
The Future of Cannabis in the Emerald Triangle and B.C.
Though these two regions have long dominated cannabis growth in their respective countries, there has been a lot of speculation as to whether new growth markets will diminish their influence in the age of legal recreational use.
In the U.S., additional growth markets have taken off along the Pacific Coast in Washington and Oregon as well as in states like Maine, where adults are allowed to grow cannabis even as sales remain illegal. Other growth markets are showing up in surprising places like Kentucky and Tennessee, which account for a combined 4.6 million pounds of outdoor cannabis.
In Canada, Ontario may be on track to dwarf British Columbia in terms of production. The province is home to Canopy Growth, the world's largest individual cannabis growing company. While B.C. Bud remains a formidable competitor, there's no question that the demographics are changing.
Perhaps the biggest long-term threat, though, comes from the import market. Colombia has built an entire export industry based around affordable cannabis, and it's already shipping product to Canada and the United Kingdom. Because of the affordable land, low-wage labor, and ideal growing conditions (Colombia is situated near the equator and sees 12 hours of sunlight per day), the nation is able to produce large volumes of cannabis at a low cost. If U.S. restrictions are eased, it's likely that larger cannabis companies will turn to Colombian bud to cut costs.
Nevertheless, there will always be a strong craft cannabis market in California and B.C., much as there's a strong craft beer market that thrives due to consumers who crave value over savings. These regions have long been prized for cannabis cultivation because they produce excellent products, and that's not likely to change simply because there's more competition. It just means that these markets—or appellations, in some cases—will have to work a little harder to remind us all why we fell in love with their herb in the first place.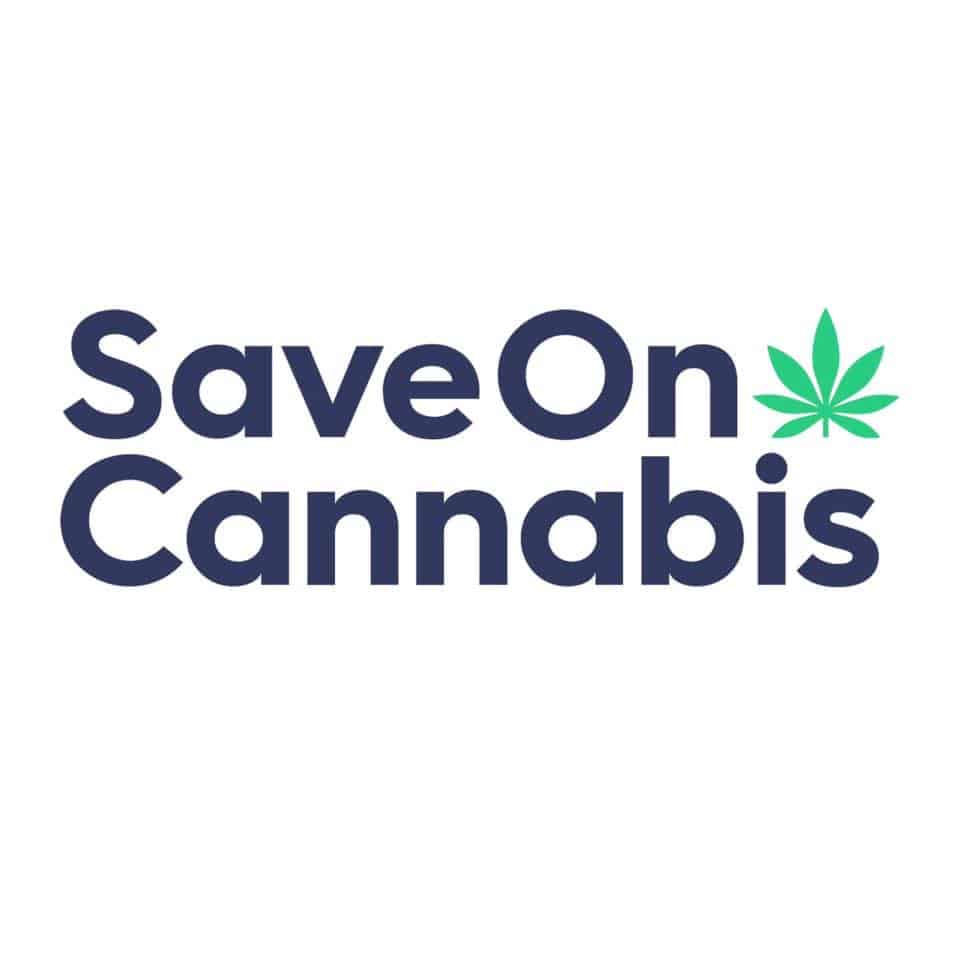 Save On Cannabis is the most trusted source for cannabis discounts and education information.  Vetted deals and clearly written articles to help you become a wiser consumer whether focused on the medical or recreational value of cannabis products.
Shop Smarter
Don't miss on the biggest deals! Sign up now for FREE.
Ready to purchase marijuana seeds online? Our guide has all the details you need to make an informed decision. Including a top list of stores.
Discover the top Las Vegas dispensaries for the best cannabis selection and customer service. Your guide to the best awaits in this guide!
Looking for weed delivery in Los Angeles? Discover your ultimate guide to getting cannabis delivered right to your doorstep.