Understanding Marijuana for Autism
Jan 8, 2020 | Save On Cannabis
Video Article Summary
---
As more states embrace legal and recreational cannabis, researchers are examining a wealth of exciting new medical possibilities. Among them is the possibility that it may be effective for helping children with autism.
Autism spectrum disorders have been identified in 1 out of every 59 children, and many of these children struggle to understand social cues or may be subject to repetitive behaviors and fixations. Some may struggle with eye contact, fail to recognize common emotions, or engage in ritualistic behaviors. Other common symptoms can include anxiety, hyperactivity, and even aggression.
While many people with autism learn to manage their challenges and lead productive, healthy lives, those challenges can nevertheless be overwhelming for many autistic children and their parents.
Many families seek an array of treatment options including behavioral management therapy, cognitive behavior therapy, nutritional therapy, and even medications like SSRIs. Could cannabis be an equally effective or more effective alternative?
Does Marijuana Treat Autism?
When it comes to marijuana for autism, the research is limited but promising. Researchers at Shaare Zedek Medical Center in Jerusalem conducted a study to determine the effectiveness of THC and CBD on children with autism, and they found that the kids treated with cannabis saw significant symptom improvements compared to the placebo group.
A total of 150 children were examined, divided into three groups: Group 1 received whole-plant cannabis extract, Group 2 received a 20:1 ratio of pure CBD to THC, and Group 3 received a placebo. The cannabis recipients saw improvements averaging 50% across various scales such as disruptive behavior and core autism symptoms. This was more than double the placebo group.
Other studies have revealed similar findings, but researchers urge caution. More research is still needed, and the existing studies only look at short-term effects in relatively small sample sizes.
Using CBD Oil for Autism
One of the most interesting findings of the Jerusalem study and similar trials is that cannabidiol (CBD) appears to be the driving force behind any positive outcomes. The researchers found that higher concentrations of CBD were associated with the greatest symptom improvements and encouraged more" CBD-based cannabis trials in children with ASD."
CBD is a cannabinoid like THC, but unlike THC, it doesn't get the user high. CBD products are becoming popular nationwide and are used to treat a variety of conditions ranging from anxiety to epilepsy. Preliminary research shows that this cannabis-derived compound may also be useful for autism.
Another Israeli study, conducted by medical researchers in Tel Aviv, looked at the effects of cannabidiol specifically for autistic children. Rather than being given whole-plant cannabis, subjects were given oral CBD in measured concentrations. Researchers saw significant improvements in factors like:
Self-injury and rage attacks (67.6% of subjects saw an improvement)
Hyperactivity symptoms (68.4% of subjects saw an improvement)
Sleep problems (71.4% of subjects saw an improvement)
Still, when determining the efficacy of THC vs CBD oil for autism, it may be crucial to look at which symptoms have the greatest need for treatment. We spoke with Dr. Thomas G. O'Brien II, a doctor of osteopathic medicine and author of Medical Marijuana: Real Life Success Stories. He noted that THC-to-CBD ratios can have mixed results, and his own findings deviate somewhat from those of the study.
According to Dr. O'Brien,"For those who suffer from hyperactive activity or from lack of focus, I have found that CBD alone or a high CBD-THC ratio works well. For those who suffer from self-infliction with associated pain, I found high THC-CBD ratio works well in reducing their symptoms."
As with traditional drug treatments, finding the optimal treatment may require experimenting with different ratios to determine what works best with the patient's unique biochemistry.
Why THC & CBD May Help With Autism Symptoms
Researchers are only just beginning to understand the relationship between cannabinoids and autism symptoms, and they don't yet fully understand the mechanisms involved. It is possible, however, to hypothesize based on what we do know about THC and CBD.
The existing autism-cannabis research has identified CBD as being especially beneficial for certain autism symptoms. This seems to reinforce some of what we already know about CBD and its effects. For example, various CBD studies have shown promise for treating anxiety and sleep problems, two common autism symptoms. In addition, research has found higher-CBD cannabis strains (indicas) to promote relaxation, which may explain why CBD relieves some degree of hyperactivity.
Dr. O'Brien noted that high-THC strains seem to work better for self-harm symptoms. We know that THC has a euphoric "feel-good" effect, in part because it triggers the release of dopamine and influences other neurotransmitters connected to mood and well-being. This may mitigate the self-destructive impulses that contribute to self-harm.
More research is still needed to understand why cannabis and CBD seem to have an impact on autism symptoms.
Marijuana Safety & Side Effects in Children With Autism
Cannabis is generally considered safe in low to moderate dosages. Unlike many drugs prescribed by doctors, cannabis has no risk of overdose and is only habit-forming in a small number of users. High doses, however, carry the risk of certain side effects, like:
Hallucination
Anxiety
Paranoia
Memory loss
Disorientation
Researchers in the Jerusalem study noted that one girl who used a high THC concentration experienced a psychotic episode that required treatment with an antipsychotic drug. While these types of side effects are temporary and non-life-threatening, they do serve as a reminder to use caution when it comes to THC doses.
The researchers also noted that children undergoing the cannabis treatment were more likely to experience symptoms like diminished appetite, sleepiness, and disrupted sleep.
For children using CBD alone, the side effects appear to be much milder. Researchers involved in the Tel Aviv study noted that children receiving cannabidiol treatment experienced only occasional drowsiness and change in appetite. Other studies have also concluded that CBD is safe and well-tolerated.
Is Autism a Qualifying Condition for Medical Marijuana?
There are currently 33 states that allow medical marijuana use for qualifying conditions. The actual list of qualifying conditions varies from state to state. For instance, a state medical board committee in Ohio recently decided not to recommend autism as a qualifying condition. Michigan, on the other hand, has voted in favor of allowing marijuana for the treatment of autism symptoms.
The following states and U.S. territories currently allow medical marijuana for autism:
Colorado
Delaware
Georgia
Iowa
Louisiana
Michigan
Minnesota
Missouri
Pennsylvania
Puerto Rico
Rhode Island
Utah
For children under 18, a doctor-supervised medical marijuana prescription is always required. Even if you live in a recreational-use state like Colorado, it's still illegal for minors to use cannabis and cannabis-based preparations without a doctor's recommendation.
CBD products are more widely available and are legal at the federal level as long as they're derived from hemp. Though cannabis and hemp refer to the same plant, "hemp" is used to refer to strains with only trace amounts of THC. For legal purposes, CBD products are legal to sell and use nationwide as long as the THC content is no more than .3%.
Of course, some individual states impose their own CBD restrictions. Idaho, Nebraska, and South Dakota have some of the most stringent rules and regulations regarding cannabidiol, but most states allow for the sale and use of at least some CBD products with no age restrictions.
How to Consume Cannabis & CBD for Autism
Whether you opt for whole-plant cannabis or CBD, the most important thing is to monitor the dosage. Because cannabis compounds have biphasic properties, the effects can differ wildly based on the amount taken. Small doses tend to encourage the desired effect while large doses can do the exact opposite.
Cannabis: For whole-plant cannabis products, microdosing is recommended. Doses should contain no more than 2.5mg to 5mg, once to twice daily. Everyone metabolizes cannabinoids differently, and the dosage can be increased slowly if the initial microdose shows no impact. For most children, though, this dosage should be plenty. For best results, stick with delivery methods that allow you to closely monitor the THC dosage, such as cannabis tinctures, powders, or caplets.
CBD: For CBD products, it's generally safe to take one to two daily doses between 5 and 10mg each. Try not to exceed that amount, at least in the beginning. Again, increase the dosage incrementally only as needed. The classic CBD oil tincture is the easiest and most convenient way to go. Just one dropper under the tongue is all your child needs.
Deciding if You Should Pursue Marijuana for Autism
If you're looking for natural remedies that may be useful for your child's autism symptoms or your own autism symptoms, speak to your doctor. While you shouldn't combine cannabis-based products with SSRIs or other prescription drugs, cannabinoids on their own may offer some relief.
If you're hesitant to pursue this course of treatment, it may be best to start with CBD products. These are the most widely available, they show the most clinical promise, and they have the fewest side effects. Ultimately, though, it's up to you and your doctor to decide the best course of action to ensure the best quality of life.
As noted by Dr. O'Brien, "Autism affects both the individual and the caretaker. Thus, improving quality of life for both parties [is achieved] by reducing the sequelae associated with this medical condition." In other words, exploring your available treatment options—even non-traditional options—may benefit more than just the recipient of the treatment.
If you're considering whether cannabis or CBD is worth pursuing as an autism treatment, discuss it with your family and your doctor. Though much more research is still needed, it may provide at least some of the relief that you or your loved one has been searching for.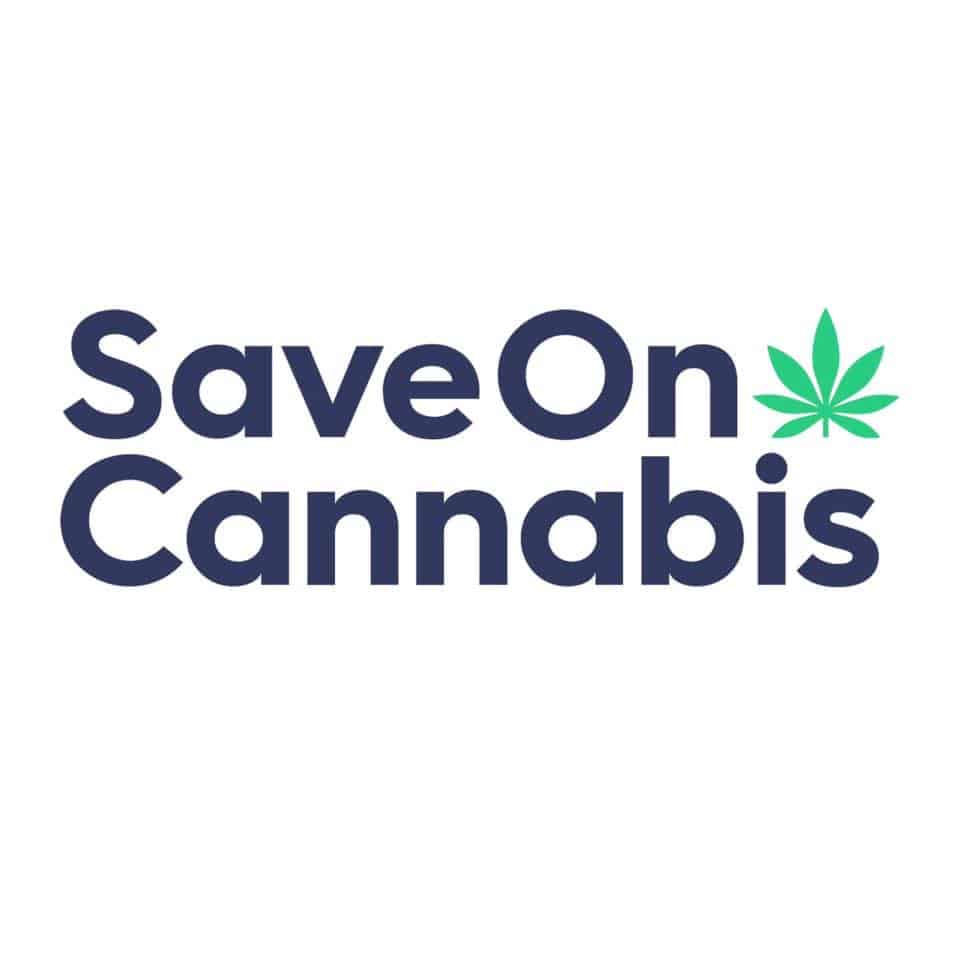 Save On Cannabis is the most trusted source for cannabis discounts and education information.  Vetted deals and clearly written articles to help you become a wiser consumer whether focused on the medical or recreational value of cannabis products.
Shop Smarter
Don't miss on the biggest deals! Sign up now for FREE.
Master the Art of Cannabis Cultivation: Unlock Secrets for Potency, Yield, Trimming, and Flavor! Level up your cannabis game now!
Uncover age-old cannabis secrets in Ayurveda and TCM, impacting wellness today. Explore now for compelling insights!
Unlock the Best of Canadian Cannabis: Discover Top Online Dispensaries, Trusted MOMs, & Exciting Trends - Your Ultimate Guide!